Top 7 Names That Definitely Should Be On Your Vietnam Beaches List

Lying on the Eastern shore of the Indochina Peninsula, Vietnam showcases many top-of-any-list beaches, which are also among the country's most unsung beauties. While travelers may think of Thailand and Cambodia as the countries for white sand and blue water, Vietnam boasts beaches that rival these countries' beloved tourist spots.
So here are the top 7 on our Vietnam beaches list:
Nha Trang, Khanh Hoa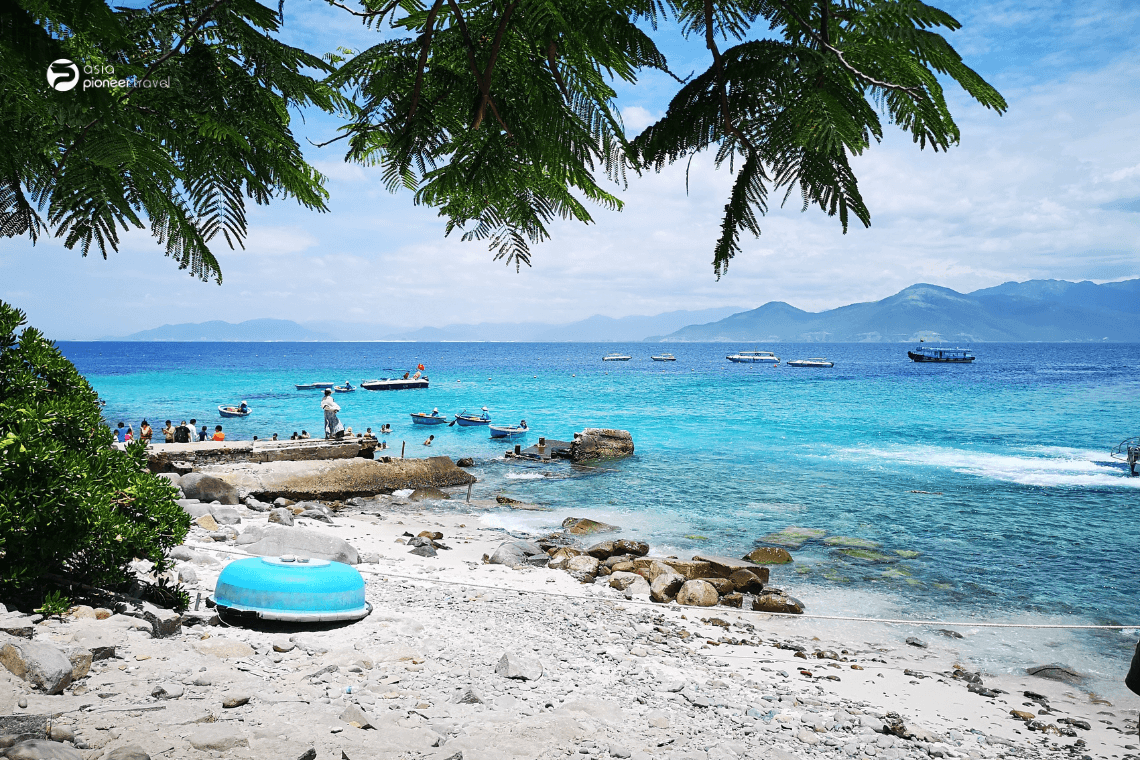 Nha Trang is a popular tourist site for both Vietnamese and foreign visitors, and there are many reasons for this. Because it is on the main route of the North-South highway, it is conveniently accessible by all modes of transportation.
Although the beach is always crowded with tourists, it has more to offer: walking along the streets along the coastline to enjoy the ocean breeze; sampling some of the unique local delicacies sold by "mobile vendor ladies" under the coconut trees; and checking out all the bars and lounges overlooking the crystal water of Nha Trang Bay will make up for the busy and noisy impression it gives.
My Khe, Da Nang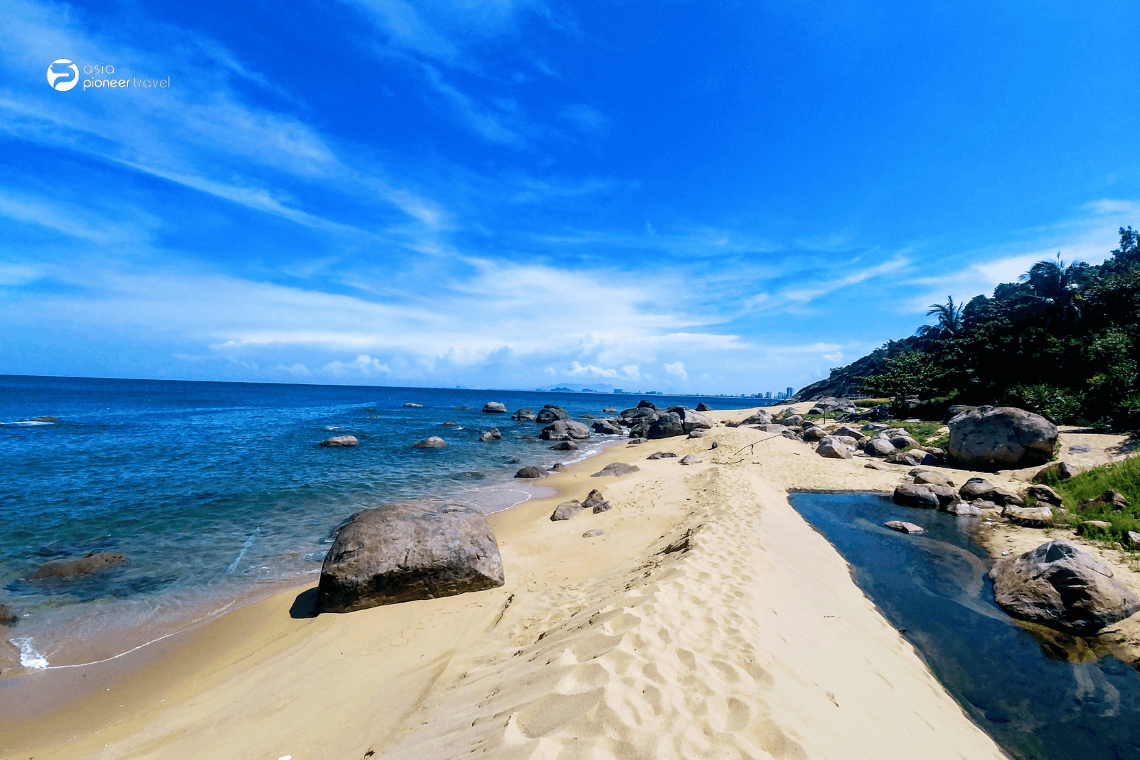 Forbes named My Khe Beach one of the most beautiful beaches on the planet, and it is well-known for its white sand and mild water all year. The shallow coast, which stretches for more than 20 miles, allows visitors to swim while admiring the wonderful vista of the Marble Mountains.
This city beach, located in the heart of Da Nang, has completely contrasting landscapes: paved roads surrounded by restaurants and bars; nonetheless, My Khe pleasantly preserves its serene and peaceful emotions. The benefit of this is that you may immediately jump into the sea after a long night of partying. And if you're looking for a wild adventure, this beach has supposedly been noticed with actual skinny-dipping because you're tipsy enough to do it and others are also tipsy enough to not pay heed.
>>Read More: 5 Vietnam Beach Tours That Take You To The Most Beautiful Coasts
Phan Thiet/Mui Ne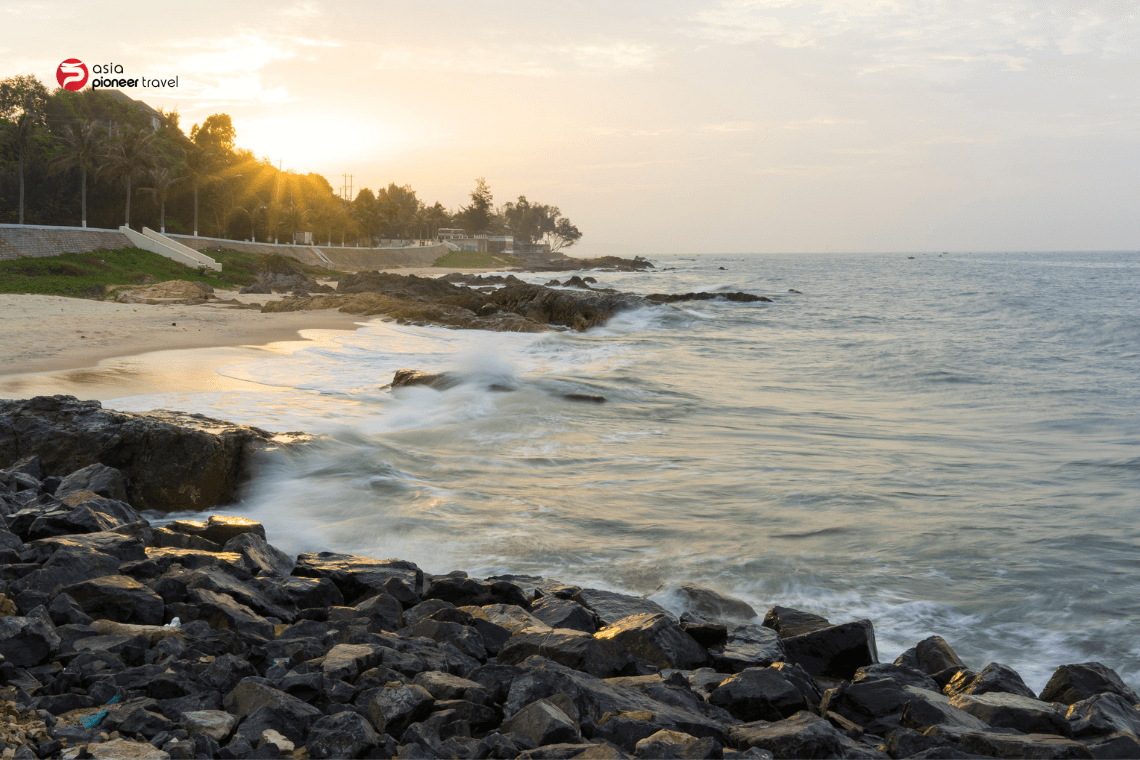 Mui Ne is part of Binh Thuan, a microclimate city 180 kilometers from Ho Chi Minh City that is a must-see in the South. The benefit of this weather pattern is that it rarely rains, even during the rainy season in the South, making it a summer vacation paradise.
Mui Ne's beaches are unlike any other in Vietnam or Southeast Asia. It runs alongside a recently newly-built roadway, with white and red sand dunes on the other side. This is also one of the greatest road trip routes recommended since you get the incredible scenery of uninhabited sand dunes while driving up on a motorcycle and from a distance, the emergence of fishing boats contentedly fills your eyes.
Mui Ne is not only ideal for motorcycle trips, but it is also the best destination in the country for water sports. The windy season lasts from November to April, making it ideal for kitesurfing and windsurfing. Other activities seen include parasailing, kayaking, and motorboating. Make a point of eating at one of the beachside food vendors for an unforgettable dining experience.
Long Beach, Phu Quoc Island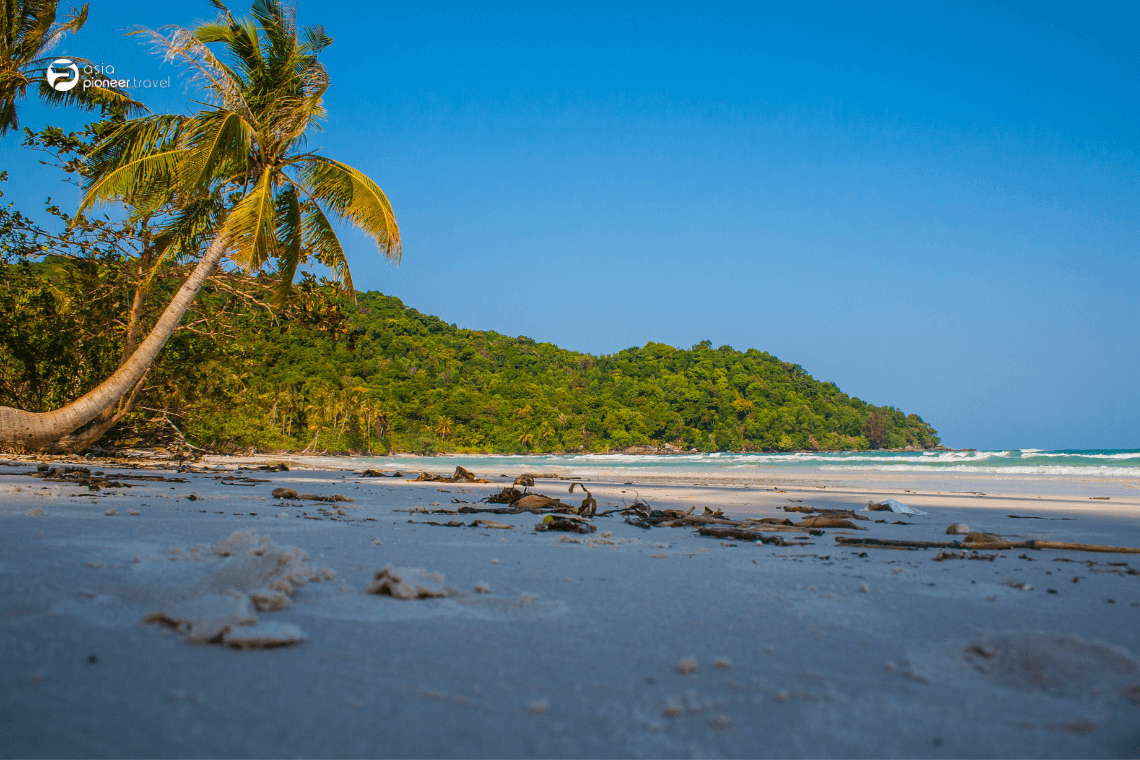 Phu Quoc is Vietnam's largest island and is only a short flight from Ho Chi Minh City, making it an ideal weekend vacation. Long Beach is always the first pick among the many gorgeous beaches in Phu Quoc, including Star Beach, Khem Beach, and Ong Lam Beach. Long Beach was also named number one on ABC News' list of the world's most beautiful beaches in 2008.
Long Beach stands out as the most beautiful beach in the area due to its warm, pure water and highly forested environs. Some of it is owned by private resorts and furnished with an Instagrammable motif, making it ideal for photos. The rest of it, on the other hand, is rather calm and ideal for relaxing and watching the sunset.
>>See Tour: Splendours of Vietnam & Pristine Beach
An Bang, Hoi An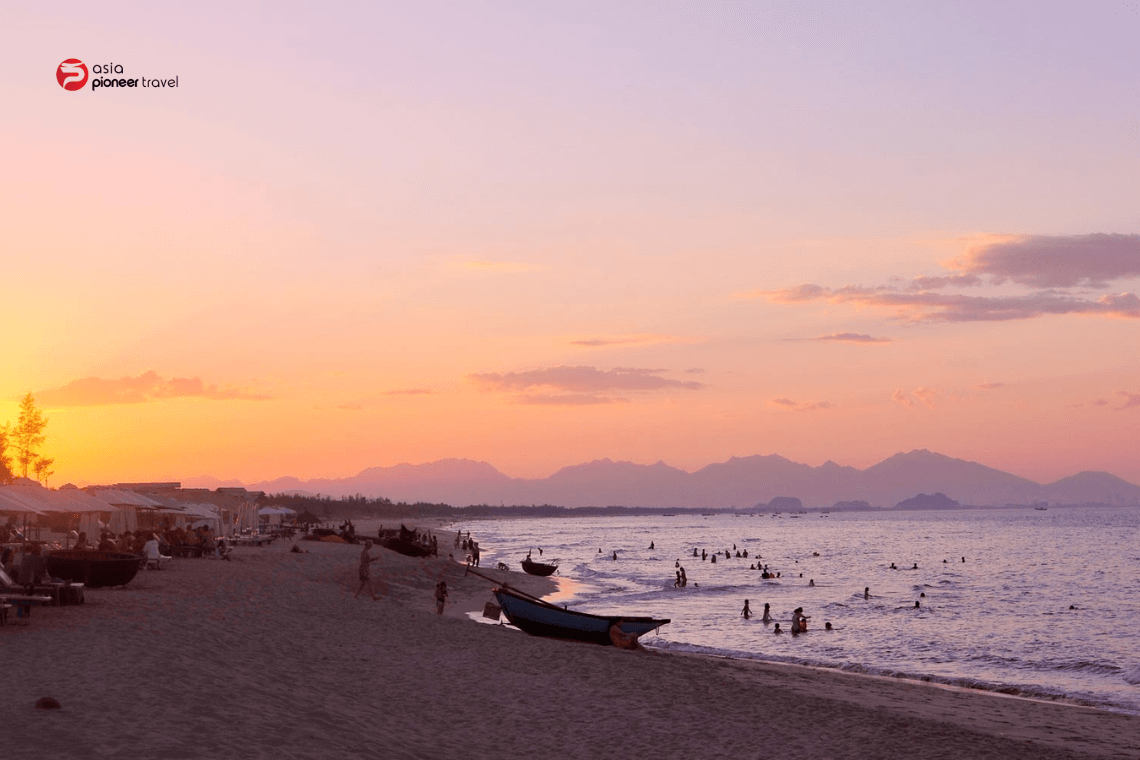 When it comes to Hoi An, the old town's appeal seems to outweigh the beauty of An Bang Beach, making it easy to be overlooked. Previously, tourists paid more attention to Cua Dai Beach. However, Cua Dai has been severely damaged in recent years, therefore An Bang has become increasingly popular.
An Bang is best visited just before nightfall when it slowly returns to its secluded state. If you are patient and willing to venture off the usual path, you will be able to discover some excellently quiet spots for yourself and enjoy the actual beauty of this magnificent beach.
An Bang Beach has all of the requirements for a fantastic beach in Vietnam: it is long, uncrowded, and located near Vietnam's most picturesque historic town.
Quy Nhon, Binh Dinh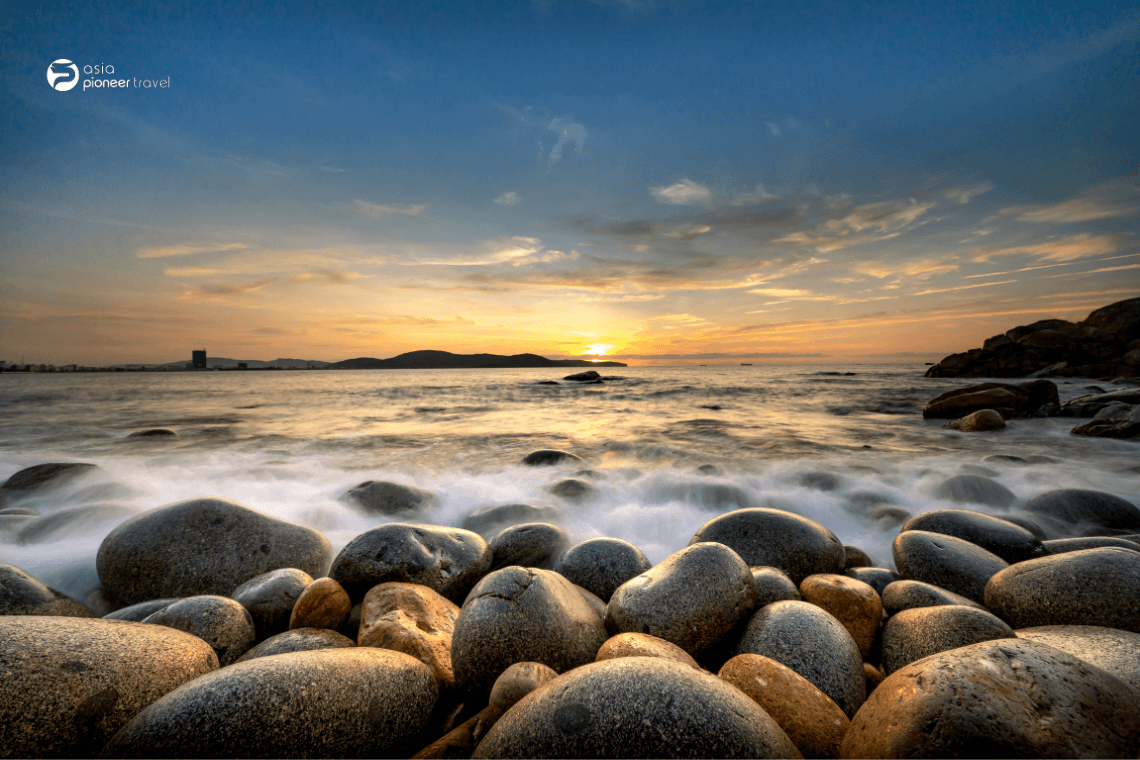 As a coastal city in Central Vietnam, Quy Nhon is a rising star on the travel map. Once the capital of the great Kingdom of Champa, their stone-carved lions and red-bricked pointed-hat temples guard the essence of this small tropical town.
The two most popular beaches in Quy Nhon are Ky Co and Eo Gio, the latter of which translates as "windy hollow" in English. The majestic cliffs and coves in the shape of a dinosaur backbone spreading out to the great sea will astound you.
Meanwhile, Ky Co is even more out of this planet. This beach used to be so secluded that the only way to get there was by speed boat. However, a new paved road was just created, making it simpler to access. It would be wonderful to travel downhill as the sea gradually emerges in front of you, waving its relaxing azure water.
Lang Co, Hue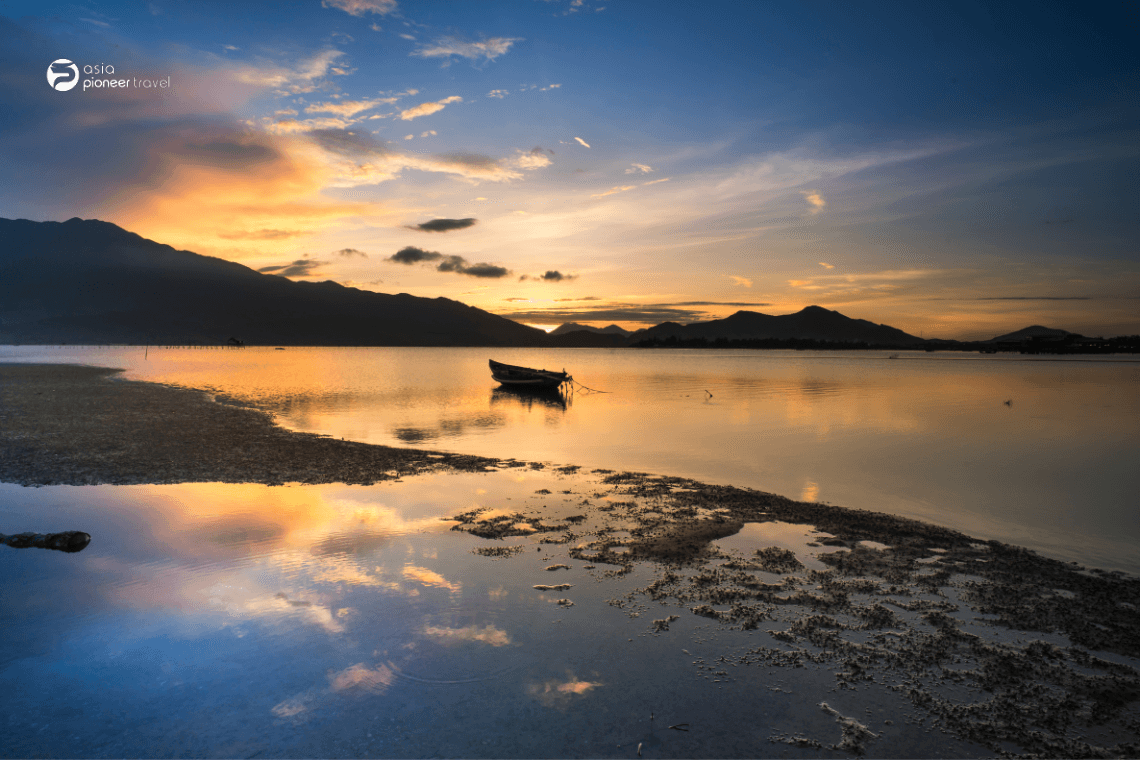 Lang Co Beach is well-known for having one of Vietnam's most gorgeous natural coastal vistas. It is located more than 25 kilometers north of Da Nang and more than 60 kilometers south of Hue. This makes Lang Co Beach an ideal stop if traveling between these two cities, as it is located at the foot of the famed Hai Van Pass.
Lang Co features a lovely long arc-shaped beach with mountains in the background of Bac Ma National Park. With its excellent yellow and white sand, the 10-kilometer-long beach appears very attractive. You can relax on the beach or rent a boat to go exploring, including a trip to Son Cha Island, which is close to the shore. Stay at the Lang Co Beach Resort for the greatest beach length. They keep the beach clean, and you can use their lounge chairs. A stroll along the beach in the evening will lead you to a variety of outstanding seafood restaurants.
>>See Tour: Vietnam Family Vacation
Ninh Chu, Ninh Thuan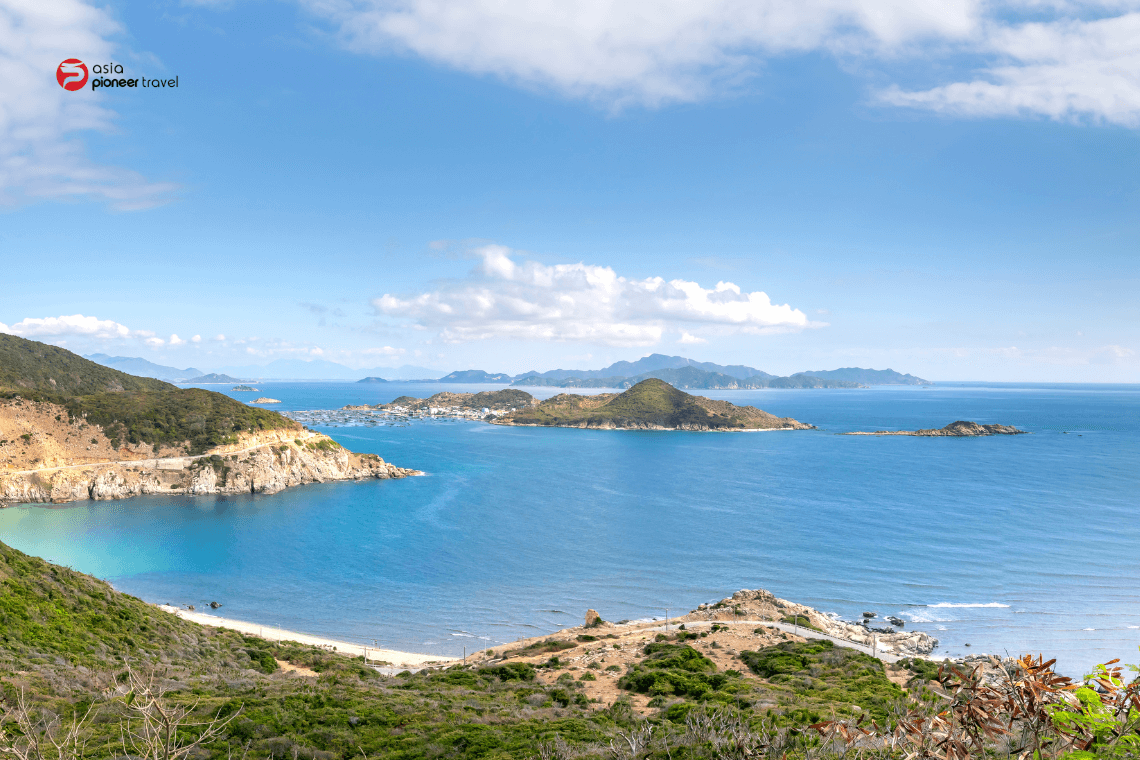 Ninh Chu Beach has been overlooked in comparison to its natural potential. Ninh Chu Beach, which is located in the tropical monsoon climate pattern, is at its most comfortable from January to September when the storms have not hit. The dream-like splendor of Ninh Chu Beach distinguishes it from the others. There is little interference from building constructions in the region, which preserves its natural scenery.
Vinh Hy Bay is unquestionably a must-see when visiting this coastal town. The first thing to mention is that the journey to the bay is just stunning: golden light and white fluffy clouds in a clear sky. There are also several attractions along the road, such as Champa ruins and vine plantations. Vinh Hy's water is extremely clean and has just the proper amount of saltiness, making it great for swimming and snorkeling.
You may wait for the fishing boats to return from their journeys to get your hands on the freshest seafood of the day, or you can hire a stove and build a bonfire to cook your own food. That would be the highlight of your visit to this magnificent coastal bay.
Let Us Help You Plan Your Vietnam Trip.
Don't let the planning stress you out. Tell us your travel ideas and our travel advisors are very glad to give you suggestions and guidance for your trip planning. We can tailor-make your trip according to your interests and requirements, and help to create the best Vietnam vacation for you.