The sleeping beauty of Southeast Asia, the Republic of Laos has been isolated for decades and therefore tourism is still very much in its infancy here. Time seems to slow down in Laos, as even in the capital city, Vientiane, the pace of life is refreshingly unhurried. The government is instigating a green approach to its development, with the intention of keeping Laos' pristine ecological system as natural as possible. This makes Laos a dream destination for nature and wildlife lovers, who are seeking the true meaning of getting away from it all.
Besides being a land where no one is in a hurry, Laos is also a land of Buddhist traditions where you will find saffron-robed teens peek curiously out from wats (temples). And while earning the title of being the world's most heavily bombed country hardly seems like a ringing endorsement, a visit to Luang Prabang's World Heritage temples soothes the soul. Explore Vientiane, the world's smallest capital, as it moves at the same serene pace as the Mekong river floating by its shores.
Here at Indochina Pioneer, our experienced Laos holiday specialists have traveled extensively throughout Laos, researching the best hotels, sites, and activities. Let us help you create an itinerary that is bound to delight everyone in your party.
Most popular sites of Laos
• Luang Prabang – a UNESCO World Heritage site in 1995, best known for its high concentration of Buddhist temples and serene location on the banks of Mekong
• The Mekong River – runs from the north-west to the most southern tip of Laos, forming a natural border with Thailand; cruising on the river provides a great opportunity to see some of the more remote areas of the country which are often inaccessible by road
• Plain of Jars – see the dotted landscape of Laos with hundreds of mysterious and centuries-old stone jars





Tell us your travel requirements & interests!
Our experienced Travel Specialists are ready to tailor-make your dream trip.
The best time to visit Laos is between November and March. During this time the country experiences the least amount of rainfall without becoming too hot.
Laos has two distinct seasons – wet and dry.
The dry season runs from November to April. November to February is cooler while March and April are blisteringly hot, with April being the hottest month.
The wet season runs from May to October, though it may start a little early in a couple of Laos' northern provinces. August is the wettest month.
You can also read more about Best time to visit Laos
| | | | | | | | | | | | | |
| --- | --- | --- | --- | --- | --- | --- | --- | --- | --- | --- | --- | --- |
| Champasak | 31°C – 0mm | 34°C – 8mm | 34°C – 28mm | 35°C – 67mm | 33°C – 241mm | 31°C – 222mm | 30°C – 546mm | 30°C – 464mm | 30°C – 391mm | 31°C – 110mm | 31°C – 22mm | 30°C – 4mm |
| Luang Prabang | 27°C – 15mm | 31°C – 20mm | 33°C – 34mm | 34°C – 100mm | 34°C – 162mm | 33°C – 176mm | 31°C – 253mm | 31°C – 312mm | 32°C – 178mm | 31°C – 79mm | 29°C – 28mm | 27°C – 14mm |
| Nong Khiaw | 25°C – 8mm | 28°C – 27mm | 30°C – 35mm | 32°C – 96mm | 32°C – 174mm | 31°C – 232mm | 30°C – 350mm | 30°C – 365mm | 30°C – 141mm | 29°C – 61mm | 27°C – 23mm | 25°C – 16mm |
| Vang Vieng | 28°C – 9mm | 30°C – 19mm | 32°C – 51mm | 34°C – 166mm | 33°C – 348mm | 32°C – 444mm | 31°C – 815mm | 31°C – 663mm | 31°C – 483mm | 31°C – 116mm | 29°C – 44mm | 27°C – 22mm |
| Vientiane | 28°C – 6mm | 30°C – 16mm | 33°C – 32mm | 34°C – 83mm | 32°C – 236mm | 31°C – 265mm | 31°C – 255mm | 30°C – 339mm | 30°C – 306mm | 30°C – 83mm | 30°C – 11mm | 28°C – 3mm |
Small and mountainous, carved with strong flowing rivers and berated by annual monsoons, traveling in Laos is slow but sure. Google Maps can be misleading as getting around in Laos takes time; usually, more than you may have planned. However, while the transportation network (aside from flying) is slow, it is comprehensive. So unless you are planning on visiting the Hmong in the jungle around Long Tien, you should be able to get just about anywhere you want easily and affordable.
Plane
There are two Lao airlines operating in Laos – the larger national carrier, Lao Airlines and a smaller and newer airline, Lao Air. The former flies both international and domestic routes, the latter, domestic only.
If you plan to fly domestically, chances are you'll be on a Lao Airlines flight.
Bus
Buses in Laos are slow; very slow. They are slow for a number of reasons:
1) They're old
2) The roads are narrow
3) They stop very frequently to pick up passengers, and
4) They stop all the time to let people pee.
They are cheap though, so the adage that you get what you pay for certainly holds true here.
Minibusses also offer routes between the more popular destinations, such as Vientiane to Vang Vieng and onwards to Luang Prabang, but the majority of routes are served by the larger, slower buses.
Motorbike
Larger enduro-style dirt bikes can be hired long-term from some travel agents. Prices are reasonable, but be sure to carefully check the bike, and do not use the chain and padlock provided by the shop to lock up the bike at night – use your own.
Bicycle
Although Laos is quite hilly, it is nonetheless quite popular with cyclists. Most Laotian towns have accommodations, so it shouldn't be hard to find a room for the night. Make sure to pack a good supply of inner tubes and patch kits and if possible, bring your own bike.
Boat
With the improvements of the road networks, boat services have dropped off drastically as it is now far cheaper to transport cargo and passengers, by land vehicles. As it stands, the only boat routes still operating are those popular with tourists:
• Huay Xai – Pak Beng – Luang Prabang
• Pak Tha – Luang Nam Tha
• Luang Prabang – Nong Khiaw – Muang Khua – Hat Sa
• Xieng Kok – Huay Xai
• Sekong – Attapeu
Despite the disappearing routes by boat, travel by boat in Laos is still highly recommended, even if your only option is the admittedly very crowded Huay Xai to Luang Prabang route.
Visas can be obtained prior to arrival from Lao embassies and consulates abroad, through a tour company recognized by the Lao PDR, or on arrival at the international checkpoint.
Visas must be used within three months of being issued, but the validity of the visa starts from the day of entry into Laos. Tourist & business visas last for 30 days and can be extended twice for 30 days each time, ideally through travel agencies.
The Lao criteria for visa photos are 5 cm high x 4 cm wide (but half a centimeter off within these sizes is acceptable), on a plain or light-coloured background eg white or light cream. FYI, for those wishing to obtain a Lao passport, the passport photo criteria are the same as above, but the size is 6 cm high x 4 cm wide.
Notes: On entering Laos, ensure that you receive an entry stamp in your passport, as the fine for not having one is high.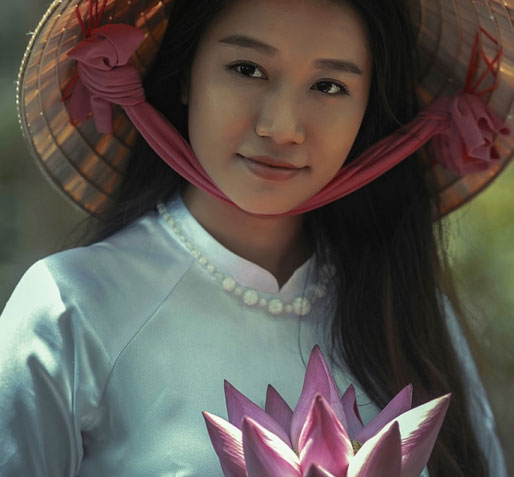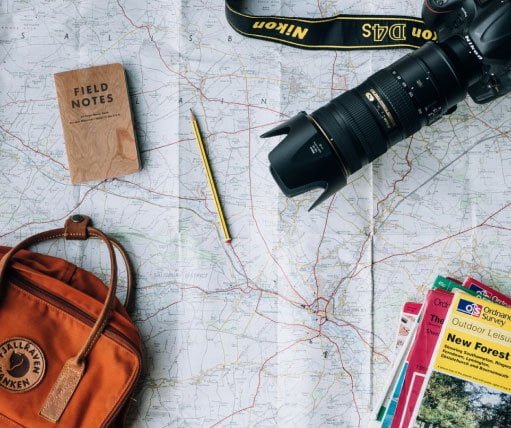 Essentials
Travel documents (passport, visas, travel insurance certificate, air tickets, tour voucher)
Money (cash, credit card, debit card, traveler's cheques, and money pouch)
Daypack for your personal needs during the day
Camera and extra memory cards and batteries
Cell phone and cell phone charger
Laptop charger (if you are bringing your laptop)
Travel plug/international adapter
Medication (including a doctor's letter if you are carrying a large amount of medication)
Prescription glasses/contacts and if necessary, contact lens solution
Best to bring along
First aid kit
Toiletries
Sunscreen
Insect repellent
Refillable water bottle with filter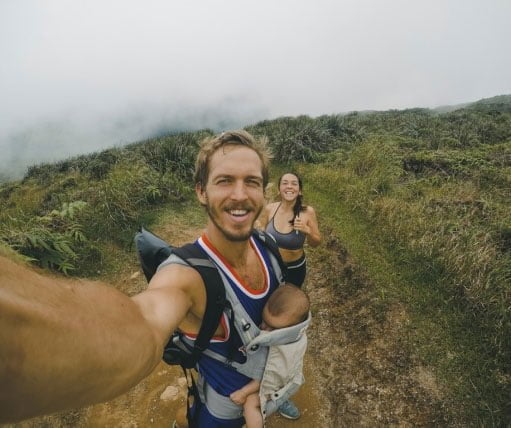 Wardrobe
Comfortable walking shoes
Comfortable clothing, either light or heavy options, depending on the season you are traveling
Clothes suitable for visiting temples (long pants/skirts, long-sleeved tops)
Waterproof jacket / raincoat / umbrella
Hat & sunglasses
Bathing suit
Optional comforts
Earplugs & eye mask
Sleep sheet for homestays/trains
Lightweight travel towel
Local language phrasebook
Here are some considerations to ensure that your adventure sets off with a great start:
• Please read our guidelines on responsible tourism so that your trip is beneficial both for you and the communities you visit.
• What interests you? eg. weaving, archaeology, religious art, jewellery, mountain biking, kayaking, etc. Let us know so we can steer you in the right direction.
• Read up a bit about Laos before you leave. Your guide will give you a general understanding of the places you visit, but feel free to ask for specifics.
• Learn a little Lao before your trip. The more you know, the more fun you will have.
• Ask your cell phone provider for an international data plan if you will need coverage whilst traveling.
• No data? No problem! Bring a book, journal, postcards, or playing cards with you to occupy yourself when waiting.
• "Take only photos, leave only footprints", but nonetheless try to be sensitive with the photos and footprints.
• Try to support locally owned businesses, hotels, restaurants, and traditional artisans.
• Let us know at once if you encounter any problems. Don't wait until the trip is over. Our drivers, operators, guides and hotel staff are there to help you.
• Most of all, relax, be patient, and keep an open mind. Bring your sense of humor and adventure and discover the magic of Laos.