Thailand General Information
Thailand, the wondrous kingdom, the most popular tourist destination in Southeast Asia, and the only Southeast Asian nation that has never been colonized by a European power. With endless attractions for visitors of all budgets and interests, Thailand is the paramount beacon beckoning travelers from all over the world to Southeast Asia.
For those wanting to learn more about Thai culture, take a stroll through the impressive Buddhist temples, and join a cooking class to learn Thai culinary arts. More of a nature person? Explore the spectacular islands and bask on world-class beaches, see some exotic wildlife, and tour the country's landscapes. Pattaya, Phuket and Koh Samui offer life in paradise with their miles of pristine sand and crystal water. Looking for a more modern experience? Shopaholics will find Bangkok a heaven with its millions of product types, brand names and prices at every corner, either at an affordable market or a luxury mall. The nightlife is also guaranteed to please the party crowd. Most importantly, everywhere you go, you will be warmly greeted by the Thai locals, whose dazzling smiles established Thailand as the 'land of smiles'.
From five-star pampering, adrenaline-fueled activities, shopping in stylish boutiques, sun tanning on some of the best beaches in the world, to tasting fantastic cuisine, Thailand has something for everyone. At Asia Pioneer, let us help you tailor your dream vacation. Our experienced travel specialists offer you suggestions and sample itineraries built on research and real experiences collected over 10 years, all at the right price for an unforgettable memory.
• Bangkok, the capital – visit temples by day and bar hop by night
• Phuket, Krabi, Koh Chang, Ko Tao, Koh Phi Phi, Koh Lanta and Koh Samui – relax on beaches with white sands and crystal-clear waters
• Ancient Capitals: Chiang Mai, Ayuthaya, Sukhothai
• Pai, Mea Hong Son, Chiang Rai: Visit the hill tribes, admire the spectacular regions – trek with the locals
• National Parks: Khao Yai, Khao Sok, Erawan National Park, Ao Phang-Nga National Park




Language
Thai, English, Chinese

Religion
Buddhism, Islam, Christianity
Tell us your travel requirements & interests!
Our experienced Travel Specialists are ready to tailor-make your dream trip.
Plan You Trip To Thailand
The climate varies throughout this country, makes it possible to visit all year round. The best time to visit Thailand is between November and February when the weather is at its best. Much of the country experiences a typically tropical climate consisting of two seasons: dry and wet.
In northern Thailand, the dry season with cooler temperatures falls between November and May, with heavy rainfall between June and October.
In the south, the climate differs between the east and west coasts. The weather on the east coast is good for most of the year, with the lowest rainfall in January and February, and the highest in November. The west coast is more favorable during the winter months when diving and snorkeling will be at its best.
You can read more about "Best time to visit Thailand"
| | | | | | | | | | | | | |
| --- | --- | --- | --- | --- | --- | --- | --- | --- | --- | --- | --- | --- |
| Ayutthaya | 32°C – 5mm | 34°C – 22mm | 36°C – 35mm | 36°C – 85mm | 35°C – 157mm | 34°C – 184mm | 33°C – 180mm | 32°C – 185mm | 32°C – 282mm | 32°C – 169mm | 31°C – 43mm | 31°C – 5mm |
| Bangkok | 32°C – 8mm | 33°C – 23mm | 34°C – 25mm | 35°C – 69mm | 34°C – 190mm | 33°C – 154mm | 33°C – 163mm | 32°C – 197mm | 32°C – 327mm | 32°C – 239mm | 31°C – 52mm | 31°C – 8mm |
| Chiang Mai | 28°C – 8mm | 31°C – 7mm | 34°C – 14mm | 35°C – 47mm | 33°C – 150mm | 31°C – 100mm | 30°C – 141mm | 30°C – 167mm | 30°C – 197mm | 29°C – 148mm | 29°C – 36mm | 28°C – 15mm |
| Khao Lak | 31°C – 36mm | 33°C – 38mm | 33°C – 76mm | 33°C – 183mm | 32°C – 383mm | 31°C – 460mm | 30°C – 469mm | 30°C – 446mm | 30°C – 563mm | 30°C – 361mm | 30°C – 171mm | 30°C – 58mm |
| Koh Samet | 33°C – 16mm | 33°C – 52mm | 33°C – 57mm | 34°C – 100mm | 33°C – 210mm | 32°C – 199mm | 32°C – 205mm | 32°C – 192mm | 31°C – 271mm | 32°C – 240mm | 32°C – 77mm | 32°C – 10mm |
| Koh Samui | 29°C – 189mm | 31°C – 52mm | 33°C – 67mm | 34°C – 62mm | 33°C – 136mm | 33°C – 84mm | 32°C – 128mm | 32°C – 109mm | 32°C – 119mm | 31°C – 272mm | 29°C – 467mm | 29°C – 252mm |
| Krabi | 31°C – 31mm | 33°C – 30mm | 34°C – 59mm | 34°C – 142mm | 32°C – 190mm | 32°C – 256mm | 32°C – 221mm | 31°C – 231mm | 31°C – 324mm | 31°C – 264mm | 30°C – 209mm | 30°C – 81mm |
| Phuket | 31°C – 40mm | 32°C – 28mm | 33°C – 63mm | 33°C – 143mm | 32°C – 322mm | 31°C – 292mm | 31°C – 292mm | 31°C – 272mm | 30°C – 381mm | 30°C – 335mm | 30°C – 186mm | 31°C – 65mm |
| Udon Thani | 29°C – 6mm | 31°C – 20mm | 34°C – 41mm | 35°C – 81mm | 33°C – 229mm | 32°C – 264mm | 32°C – 250mm | 31°C – 303mm | 31°C – 278mm | 31°C – 82mm | 30°C – 10mm | 29°C – 3mm |
There are plenty of ways to get around Thailand. The transportation system in Thailand is one of the most advanced in Asia and continues to improve.
Plane
By far the easiest way to travel in Thailand, domestic airlines cover distances within an hour, in contrast to taking buses and trains that take twelve hours for the same distance.
Airport Rail Link
The Airport Rail Link provides train services at a maximum speed of 160 km/hr on an elevated track parallel to the eastern railway, which covers a distance of approximately 28 kilometers, passing through 8 stations: Phyathai Station, Rajprarop Station, Makkasan Station and City Air Terminal, Ramkhamhaeng Station, Hua Mark Station, Thab Chang Station, Lad Krabang Station, and Suvarnabhumi Station.
Bangkok BTS Sky train & MRT Subway
Thailand entered the 21st century with several modern, electric rail systems that help ease traffic congestion and make travel around the city more comfortable and convenient.
Train
The Thai train network is quite extensive and in addition to being reasonably priced, is a charming way to travel the countryside.
Bus and coach
Thailand features a wide variety of bus options, including comfortable air-conditioned coaches, linking all major and minor cities and towns throughout the kingdom.
Mobile home
Several international motor home agencies offer the opportunity to explore Thailand in a mobile recreational vehicle. Depending on the size, some mobile homes feature bedrooms with TVs and even kitchens with dining tables.
Private car
For those who wish to avoid driving in Bangkok but also prefer a more private means of transportation than the public taxis, there are a number of custom limousine services that provide professional drivers and a selection of vehicles.
Car rental
For those who prefer driving though, car rentals are available as a relatively inexpensive way of getting around but should be done only after familiarizing yourself with the local driving laws and customs.
Taxi
Bangkok arguably has more taxis than any city on Earth. Not only are they plentiful, but they are also very reasonably priced now that meters have become the norm.
Tuk-Tuk
One of the most iconic modes of transportation, the tuk-tuk is the quintessential Thai vehicle. The colorful, noisy, open-air tuk-tuks that are found throughout Bangkok is both a "must ride" experience for visitors and a convenient way for both visitors and locals to quickly get around.
Motorbike and scooter
Motorbikes and scooters are two of the most popular modes of transportation in Thailand as they are inexpensive and fuel-efficient. Both within cities and around the countryside, motorbikes, and scooters are used by locals for work and personal travel.
Bicycle
There are various opportunities for cyclists to enjoy Thailand. Hire a tandem bike to cruise around beach towns such as Hua Hin, go on an extreme mountain biking adventure in Chiang Mai, or take a multi-day bike tour that passes through small Thai villages and stops at natural and historical attractions along the way.
Boat
Thailand has many bodies of water and a long history of transportation by boat.
Private charter
Most Thai airports have services for private charter flights, including a number of smaller airports that are not serviced by normal commercial flights.
Passengers arriving via an international airport will be given a 30-day visa exemption stamp, however, those with back-to-back visa-exempt entries might be questioned. As of December 31st, 2016, the number of visa exemption entries at a land border has been limited to two per calendar year, for a maximum of 30 days each time. For those who would prefer to get a visa, a valid tourist visa offers a maximum of a 60-day stay.
The Thai visa photo criteria are 6 cm high x 4 cm wide on a bright background color.
Visa exemptions
The citizens of the following countries do not need a visa to enter Thailand for a certain amount of time:
Argentina, Brazil, Chile, Peru, South Korea (maximum stay of up to 90 days)
Laos, Macau, Mongolia, Russia, Vietnam (maximum stay of up to 30 days)
Australia, Austria, Bahrain, Brunei, Belgium, Canada, Czech, Denmark, Estonia, Finland, France, Germany, Greece, Hong Kong, Hungary, Iceland, Indonesia, Ireland, Israel, Italy, Japan, Kuwait, Liechtenstein, Luxembourg, Malaysia(unlimited), Monaco, Netherlands, Norway, New Zealand, Oman, Philippines, Poland, Portugal, Qatar, Slovak, Slovenia, Singapore, South Africa, Spain, Sweden, Switzerland, Turkey, UAE, United Kingdom and USA
(maximum stay of up to 30 days when entering Thailand at an airport, plus 2 extra 30-day exemptions at a land border in a calendar year)
Visa on Arrival (VOA)
The citizens of countries that are eligible for a VOA to enter Thailand can NOT enter Thailand at any Thai / Cambodian border: Andorra, Bhutan, Bulgaria, China, Cyprus, Ethiopia, India, Kazakhstan, Latvia, Lithuania, Maldives, Malta, Mauritius, Romania, San Marino, Saudi Arabia, Taiwan, Ukraine, Uzbekistan.
All other foreign citizens must obtain a Thai visa from their nearest Thai embassy / consulate.
Note: It is recommended to keep a copy or record with your camera, your passport, visa, most recent entry stamp, and your embarkation card.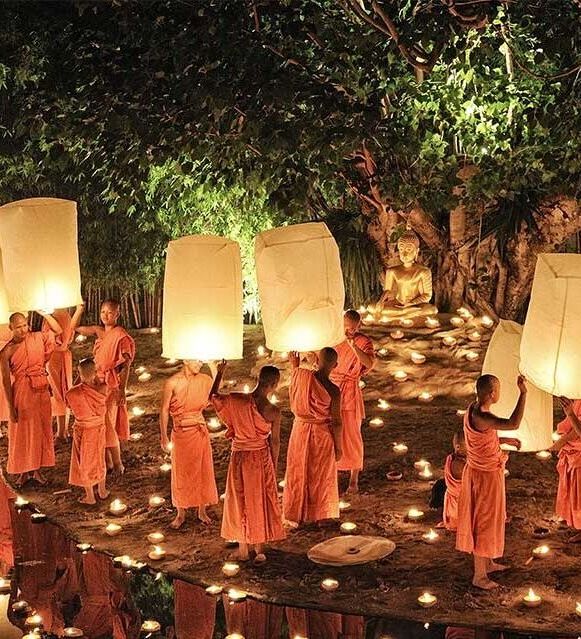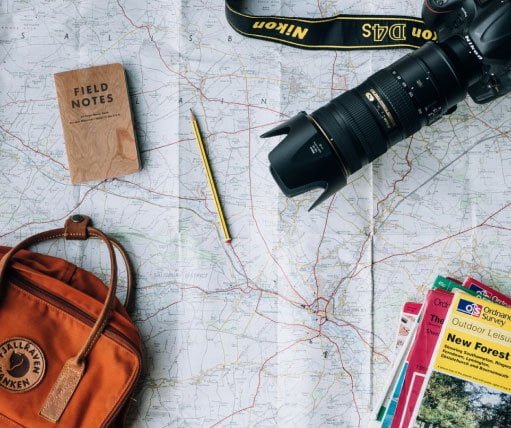 Asia Pioneer facilitates your holiday by arranging all the services making up your trip. However, be sure to pack all that you will need before leaving your home!
Packing Checklist – Be sure to check them all 😉
Essentials
Travel documents (passport, visas, travel insurance certificate, air tickets, tour voucher)
Money (cash, credit card, debit card, traveler's cheques and money pouch)
Day pack for your personal needs during the day
Camera and extra memory cards and batteries
Cell phone and cell phone charger
Laptop charger (if you are bringing your laptop)
Travel plug/international adapter
Medication (including a doctor's letter if you are carrying a large amount of medication)
Prescription glasses / contacts and if necessary, contact lens solution
Best to bring along
First aid kit
Toiletries
Sunscreen
Insect repellent
Refillable water bottle with filter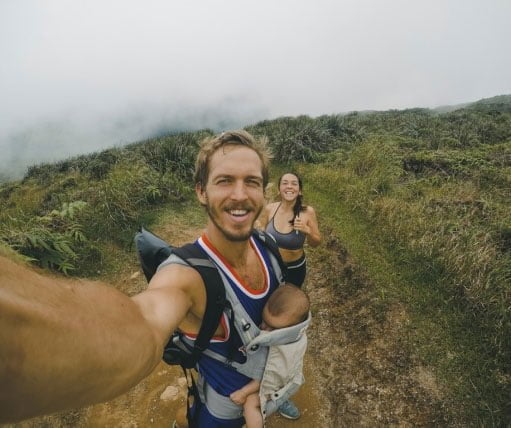 Wardrobe
Comfortable walking shoes
Comfortable clothing, either light or heavy options, depending on the season you are traveling
Clothes suitable for visiting temples (long pants / skirts, long-sleeved tops)
Waterproof jacket / raincoat / umbrella
Hat & sunglasses
Bathing suit
Optional comforts
Earplugs & eye mask
Sleep sheet for home stays / trains
Lightweight travel towel
Local language phrasebook
Here are some considerations to ensure that your adventure sets off with a great start:
• Please read our guidelines on responsible tourism so that your trip is beneficial both for you and the communities you visit.
• What interests you? eg. weavings, archaeology, religious art, jewelry, mountain biking, kayaking, etc. Let us know so we can steer you in the right direction.
• Read up a bit about Thailand before you leave. You guide will give you a general understanding of the places you visit, but feel free to ask for specifics.
• Learn a little Thai before your trip. The more you know, the more fun you will have.
• Ask your cellphone provider for an international data plan if you will need coverage whilst traveling.
• No data? No problem! Bring a book, journal, postcards, or playing cards with you to occupy yourself when waiting.
• "Take only photos, leave only footprints", but nonetheless try to be sensitive with the photos and footprints.
• Try to support locally owned businesses, hotels, restaurants, and traditional artisans.
• Let us know at once if you encounter any problems. Don't wait until the trip is over. Our drivers, operators, guides and hotel staff are there to help you.
• Most of all, relax, be patient, and keep an open mind. Bring your sense of humor and adventure and discover the magic of Thailand.