Asia Pioneer Travel is rated
Based on 2131 unedited independent user reviews since 2009 (all sources)
Reviews on Our Service
"To create unique, personalized Asia holidays" is Asia Pioneer's promise to our dear customers, and we strive to exceed their expectations. Thus, it is our honor to hear about their unforgettable journeys in Vietnam, Laos, Cambodia, Thailand and beyond. Read the testimonials from our customers about their experiences with Asia Pioneer, including the ratings and comments on attractions, guides, activities, hotels, and food.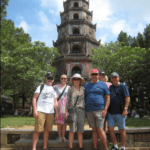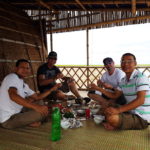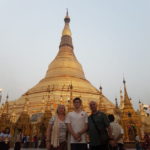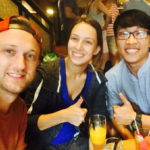 Real unedited independent customer reviews for Asia Pioneer Travel and tours referral service.
Vietnam Luxury Vacation Review: Sightseeing, Culture, 12-Day Travel
Asia Pioneer Travel was professional, provided prompt communication before and during our trip, and offered an itinerary custom to our wish list and timeline.
They helped us focus on highlights of areas which we would have spent considerable time researching and organizing without their help. Their attention to detail in information shared ahead of time, as well as step by step planning of transportation, meals, lodging, and sightseeing options offered a stress-free vacation- optimizing our time and energy on experiencing everything beautiful Vietnam has to offer!
The landscape, scenery, and customs of Vietnam are stunning and diverse. Each area we visited offered its own unique beauty. Absolutely amazing!!!
Show more
Show less
Hanoi, Ho Chi Minh City, Sightseeing, Rice Fields, Boat Rides, 18-Day Trip
We started searching for our tour for Vietnam / Cambodia back in October 2022 to start the tour in the first week of January 2023. We selected this travel agency, and contact name provided to us was Elly. She was extraordinary with her communication with us. Excellent English speaking language capability & excellent in communication on Whats app and email communication. We went back & forth few times to arrange the tour we wanted. She was very accommodating in arranging our schedule. We requested automobile tour for both countries, just for two of us.
We requested SUV FOR OUR COMFORT AND  WE GOT IT!
We requested to get the high end hotel in each city and she gave us choices and not only that but send videos of each hotel for each City and then waited for us to decide which hotel we select. All the Hotels turned out to be one of the best we would expect to be. M/s Elly, personally came to visit with us on the evening of our first day tour. Very respectful and asked if she could do anything for us.I had requested before in our communication, if she would arrange for power converter for us, since my camera chargers are all in 110. So brought two power converters for us! Something, not everyone will do this kind of service. So all the kiddos to her!
as to the drivers in each city were very courteous, very professional and very careful in how and where they have to do driving.
our Guides in each city were so friendly, courteous and knowledgeable in where ever we visited. How ever wish two guides in Hue An and Ho Chi Minh City spoke English more clearly.
We only wish we had one extra day in Hanoi and Ho Chi Minh City, , however, there is so much to see in the world! Perhaps next time will visit Vietnam.
As to Cambodia, same thing to express about site seeing and our Guide and drivers. Guides and drivers really made our travel thro' the countries where we do not speak that language, made it so comfortable and enjoyable.
Show more
Show less
Outstanding!
Hi Lam…hope you don't mind me contacting you directly. My wife Barb  & I (Paul) have just arrived home after completing a great tour of Vietnam which was organised through your company Asia Pioneer Travel.
We want to tell you personally how impressed were were with the level of service that we received…it was amazing and the best that we have experienced anywhere. After we made initial contact with you, you handed us over to Chloe to arrange the trip which she did in very quick time and the amount of detail that she went to was fantastic. From the moment that we walked out of Hanoi airport on arrival to see our guide waiting, we knew that we were in for a great trip. The drivers & guides were fantastic and Chloe was in contact by email constantly making sure that everything was going to plan & that we were happy. At one stage we need to vary the itinerary by extending accommodation & changing air tickets and Chloe did that without any fuss or bother.
We also met some wonderful Vietnamese people along the way and Ive got to say that they are our kind of people, very generous & friendly.
Enough of my ramblings, thanks for a great visit to Vietnam, and a special thank you to Chloe for looking after us in such a terrific manner…she is a very special caring lady.
Kind regards & I hope that we have the opportunity to use Asia Pioneer Travel again….Paul & Barb Little from Newcastle Australia
Show more
Show less
Superbly organised and very flexible
We travelled to Vietnam for two weeks, booking the whole trip through Lizzie at Asia Pioneer, including hotels, excursions, trips, guides and internal flights. Lizzie was so helpful and flexible, accommodating changes to our schedule until the last minute, especially as we missed our connecting flight in Dubai and arrived a day later than planned (our fault). Nothing was too much trouble, including getting my wallet back to me after I left it in the car taking us to the airport.
We started in Hanoi in the North and worked our way south to Ho Chi Minh city (Saigon), taking in Ha Long with its amazing sea stacks and sleeping on a boat, then to Sa Pa on the overnight sleeper train from Hanoi, with its wonderful countryside and rice terraces. Afterwards, we went to Hoi An for three days of relaxation. Hoi An probably my favourite place and three days are enough to cover it. Then onto Hue, the original capital, my least favourite place and then finally on to HMC, which was a real contrast to the North.
The 3-star hotels that Lizzie picked were very good and comfortable, and the guides were very knowledgeable. I would definitely use Asia Pioneer again for future Asia trips.
Show more
Show less
Vietnam trip – fantastic service!
The company did an amazing job from start to finish. Lizzie was our consultant and she designed a 15 day trip based on my wishes. The company had been recommended by friends who had used them pre-pandemic.
Whilst we were in Vietnam Lizzie made herself constantly available to us via Whatsapp for any questions or problems. An airline delay made us 24hrs late so our tour was rescheduled without question. They located a lost wallet. They also made restaurant recommendations for Valentine's Day, advised on tipping, weather and so much more.
Our guides were amazing, especially Maya in the Sapa/Lao Cai area. She is from the Black H'mong tribe and could tell us in great detail how people lived in the villages. Fantastic English! I would not hesitate to use the company again. They made our trip so easy and were very flexible. Half the time we had guides, half the time we did it ourselves. I could go on forever… the local Sim card we were given as soon as we arrived, the changes that they accommodated at last minute due to a cancelled Emirates flight, the gifts Elly Do brought us from the Hanoi office, the patience of the guides who incorporated stops for a decent coffee mid-morning…
You'll have an amazing trip with them!
Show more
Show less