Asia Pioneer Travel is rated
Based on 2148 unedited independent user reviews since 2009 (all sources)
Reviews on Our Service
"To create unique, personalized Asia holidays" is Asia Pioneer's promise to our dear customers, and we strive to exceed their expectations. Thus, it is our honor to hear about their unforgettable journeys in Vietnam, Laos, Cambodia, Thailand and beyond. Read the testimonials from our customers about their experiences with Asia Pioneer, including the ratings and comments on attractions, guides, activities, hotels, and food.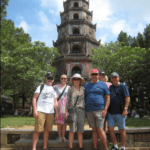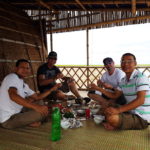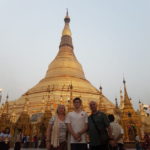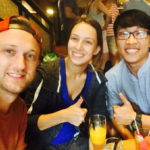 Real unedited independent customer reviews for Asia Pioneer Travel and tours referral service.
Southeast Asia with Elly and Asia Pioneer Travel.
We worked with Elly Do of Asia Pioneer Travel to put together an itinerary for our Vietnam, Cambodia, and Thailand trip.
Elly was very flexible and went out of her way to assure us our Southeast Asia trip would be one to remember.

Elly's communication despite the 12 hour time difference was impeccable. Her correspondence by email and or on WhatsApp was as timely as one could expect. The tour guides she hired for us were professional, knowledgeable, and friendly. We actually made great friends with two of them. Elly even arranged to meet with us during our stay in Vietnam to share a meal. I would recommend Elly and Asia Pioneer Travel for your next Southeast Asia trip. She is sure to make it a memorable one.
Show more
Show less
Perfection
If you are scrolling through these reviews wondering if Asia Pioneer is the right choice for your trip to SE Asia then you've found your company! I worked with Elly Do on creating a private tour that included Vietnam, Cambodia and Thailand for 16 days. No request was too much. She was able to grant all of our wishes and then some. Over 4 years of emailing and messaging back and forth (Covid cancelled our tour twice) and she was always extremely responsive and professional. She even met us in Hanoi with welcoming gifts! Our guides and drivers were absolutely amazing throughout the entire tour with very clean and comfortable vans. A special shout out to our guides Pedal in Hanoi, Bang in Hoi An, Viet in Cambodia and Jenny in Bangkok…you were all amazing! I can't say enough about Asia Pioneer, they truly treat you like royalty and make all your wishes come true! Please don't hesitate to use them for your holiday, you won't be sorry!!!
Show more
Show less
Great tour company
We were a group of 18 who toured Vietnam in early February 2023 which became a 16-member group for the Cambodia trip. Mr Lam coordinated the entire tour with the tour leader and as per our last-minute request, Mr Lam also included the boat trip on Ngo Dong River in Ninh Binh.

This was a fantastic trip since everything was arranged for our convenience from start to finish. Did not have to worry booking travel and accommodation as all were arranged. The accommodation through out the trip was excellent. The facilities on board over night cruise ship was fantastic.

Mr. Hu (Hanoi), Mr. Long (Hoi An), Mr. Larry (Ho Chi Minh) and Mr. Dee (Siem Reap) were very knowledgeable and exceptional tour guides compared to some guides we as individuals have come across in other parts of the world. The drivers ensured that we were always picked up on time and drove us to all destinations safely.

Though all locations we visited were highlights, some significant places were the boat ride on Ngo Dong river, overnight trip in Halong bay cruise, Cu Chi tunnels, Mekong delta and the Angkor Wat. We wer very lucky to experience lantern festival in Hoi Ann.

I highly recommend Mr Lam and Asia Pioneer Travel for tours in the Southeast Asia region.
Show more
Show less
Best travel company I've ever used!
Chloe was fantastic! She planned our trip to Cambodia with care and understanding. She made recommendations and gave useful advice. She definitely cared about our experience and that we get the most out of our trip.
The itinerary was stellar! Our guide Makara and driver Mr. Ouk were amazing! We felt safe and comfortable while learning so much about the country and Khmer history and culture.
This company is professional and personable, which is a rare combination to find these days. I will most certainly be using their services again in the future!
Show more
Show less
Vacation Made Easy
Booking through Asia Pioneer Travel (APT) was such an easy process. Chloe worked with me to make sure our trip was what OUR family wanted. We felt like royalty from booking, to landing at the airport, concierge at the hotel, tour guides throughout, and our return home. I truly cannot put a dollar amount on the valuable assistance provided by APT's assistance throughout our vacation…Chloe even checked to make sure we made it home safely!

I would definitely book again with them. There's no need to make vacation planning a chore when it doesn't have to be. Thank you again to Chloe, Aleeyah, Oh, Bobby and our drivers. This trip would not have been possible with the Asia Pioneer Travel team! I look forward to working with them again!
Show more
Show less
Fabulous Cambodia and Vietnam tour by Asia Pioneer Travel
Our group of four had a fantastic 9 day tour of Cambodia and Vietnam organised by our consultant Elly-Do, who sorted out hotels, guides, excursions, flights and everything else in between! From the very start the service was fantastic.
Based on our initial brief and her own recommendations she produced a detailed tour itinerary that she amended swiftly and without complaint numerous times to accommodate our constant tweaks and changes. All queries and questions were also responded to very promptly.
When we got to Cambodia the whole tour ran like clockwork. Friendly and knowledgeable guides and drivers were waiting at every change of location to meet us. All the excursions and meals that they arranged for us were great and times must have been coordinated on the fly by the guides as whenever we arrived for anything we never waited. It was also fantastic that the guides were flexible and able to accommodate any change that we requested without complaint. Nothing was too much trouble.
Based on our own experience I have no hesitation in recommending them.
Show more
Show less
Share your monents with us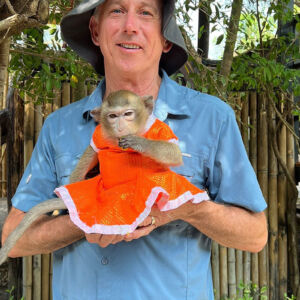 4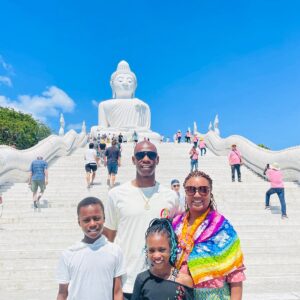 5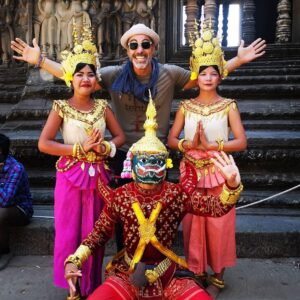 5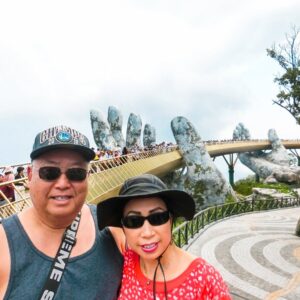 10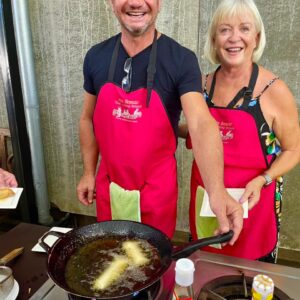 6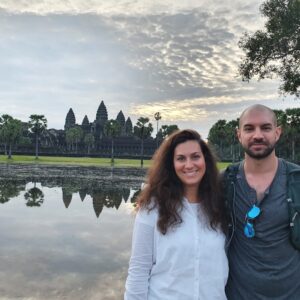 5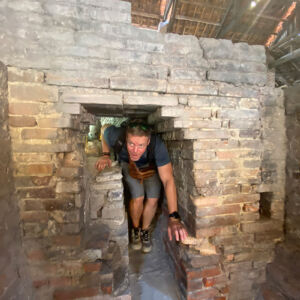 12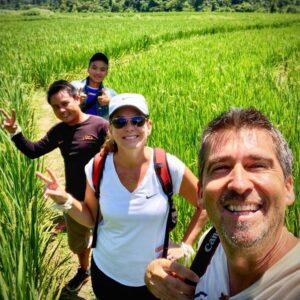 19