Responsibility To Our Society
At Asia Pioneer, as a Destination Management Company, we understand the impact of tourism on our society and environment. And we are taking steps to ensure that we can give back to society at the same time as we provide a first-class service for customers.
Customers: We support the participation of our customers in protecting the culture and environment of our destinations. We encourage the customer's engagement in learning about the local society and heritage before, during and even after their trip so that our customers can appreciate, experience and help in preserving the destination's traditions.
The use of refillable water is also encouraged as this is one of the simplest methods to protect our environment.
And last but not least, "Take only photos, leave only footprints" is always our message to our customers.
Partners: We work with local staff, local guides and local accommodations, homestays. The homestay hosts are experienced and have high awareness in preserving their culture and are able to introduce them to the customers. We select reputable hotels and accommodations and encourage the practice of sustainable tourism at these places, especially in waste management.
For activities regarding wildlife, we work with those that practice ethical animal welfare, such as the Phnom Tamao Wildlife Rescue Centre in Cambodia, the Elephant Nature Park in Thailand and the Bear Rescue Centre in Laos.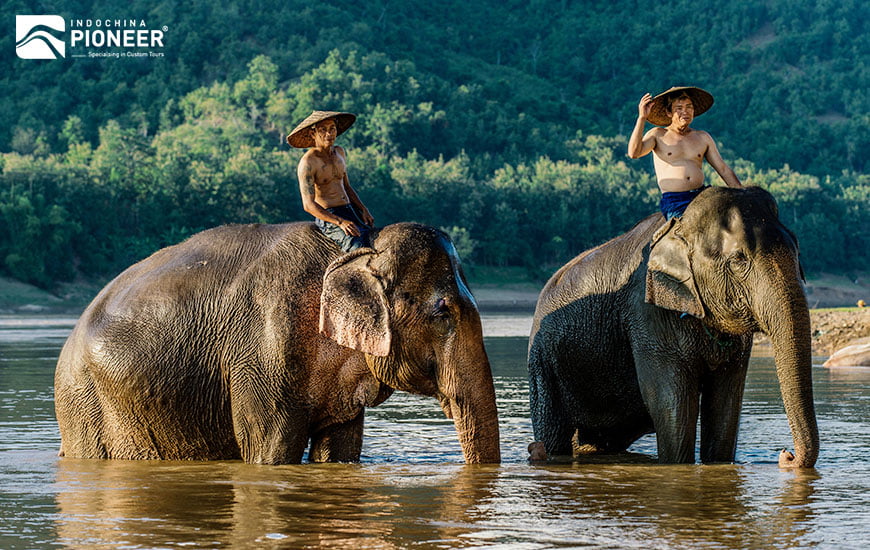 People:
People are the heart of our business, the ones who make everything work!
At Asia Pioneer, we encourage the diversity and the building of personal brand. We appreciate the differences in personalities, and make sure that our members feel comfortable, whether they work on the field or in the back office, and love what they are doing. The encouragement of teamwork and impartiality is also important for us when one can listen to the other's opinions for the improvement of our service and company.