Best Prices
We believe in providing the fairest price possible. By having best contract rates with hotels and local vendors across South East Asia we're able to offer prices that have no hidden fees and are the best on the market – guaranteed.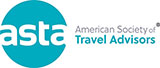 We're a member of ASTA
Asia Pioneer Travel is a proud member of ASTA (American Society of Travel Agents), which means we commit to a strict Code of Ethics that includes accuracy, disclosure, and resolution of complaints should any issues arise during your Asia Pioneer Travel experience.

Honest traveler feedback
Our customer reviews are transparent and available for all to see. This encourages our travel specialists to offer the highest quality service possible. We ask our travelers to provide comments about their trip and their experience with Asia Pioneer Travel to assist others in making informed decisions when browsing our website. To read reviews from previous Asia Pioneer Travel travelers and find out why we have a 99% traveler satisfaction rate, please Click Here.

Trip replacement or reimbursement
"Is it really safe booking a trip with a local travel agency? How can I be sure that my trip will actually go ahead?" Don't panic! Simply read up on our FAQ regarding our guarantees or get in touch with our Customer Care Team.

Our personal service 24/7
As well as benefiting from 24/7 on-site assistance once you are at your destination, Asia Pioneer Travel dedicated Customer Care Team is on-hand to assist you throughout every stage of your journey. If you have any questions about Asia Pioneer Travel 's guarantees, our Customer Care Team would be more than happy to answer.

Secure Payment
We go the extra mile to make sure your money is safe.
Should you choose Asia Pioneer Travel for your booking process we will provide you with a secure payment process via OnePay payment gateway (similar to Paypal). OnePAY uses SSL Verisign® for internet transactions, under a 3D-Secure program with International card organizations, securely processing your card information. OnePAY payment portal also meets standards of international financial systems such as PCI DSS of PCI Security Standards Council, 3D-Secure Visa, and MasterCard.
When you book your tour 30% of the payment will be taken as a deposit. The remaining 70% can be paid up to 45 days prior to departure. Once you have made a payment for your trip, it is completely protected.