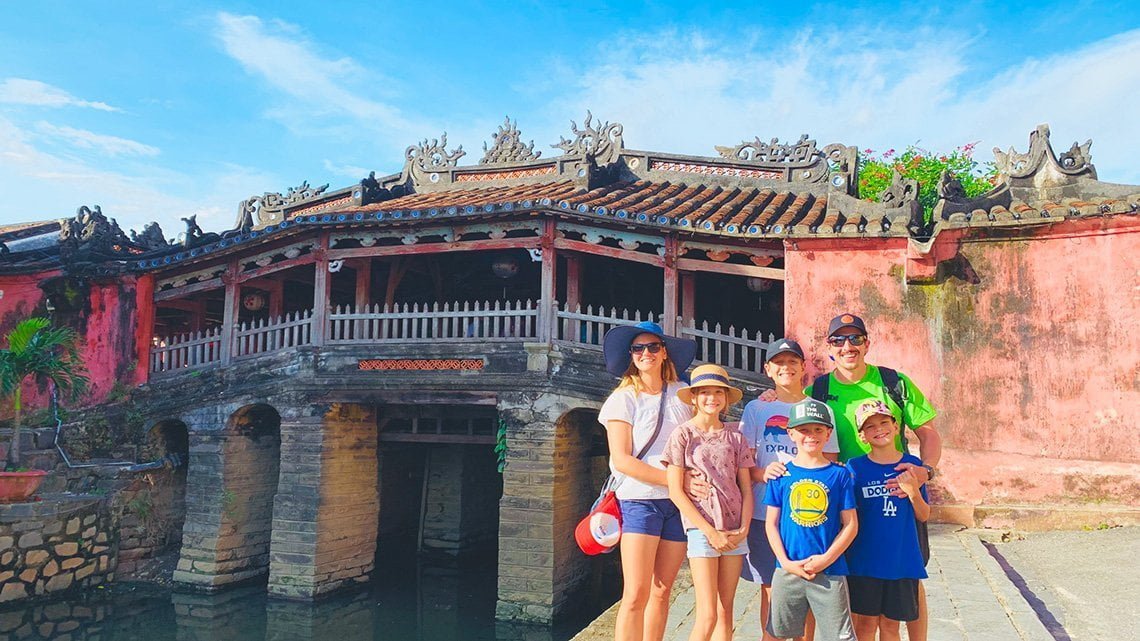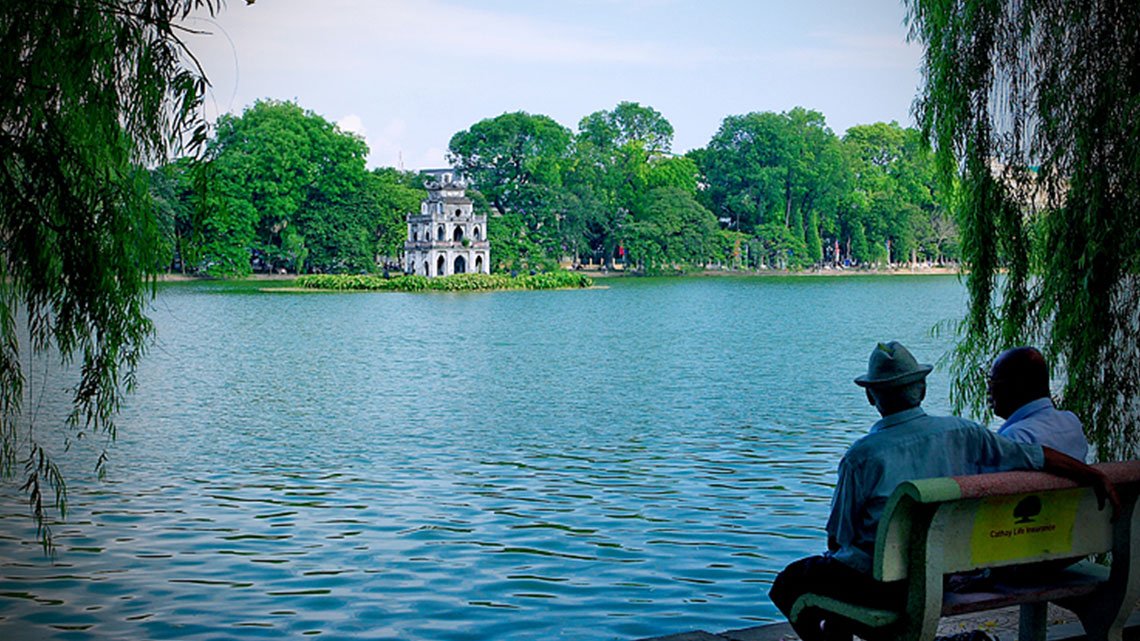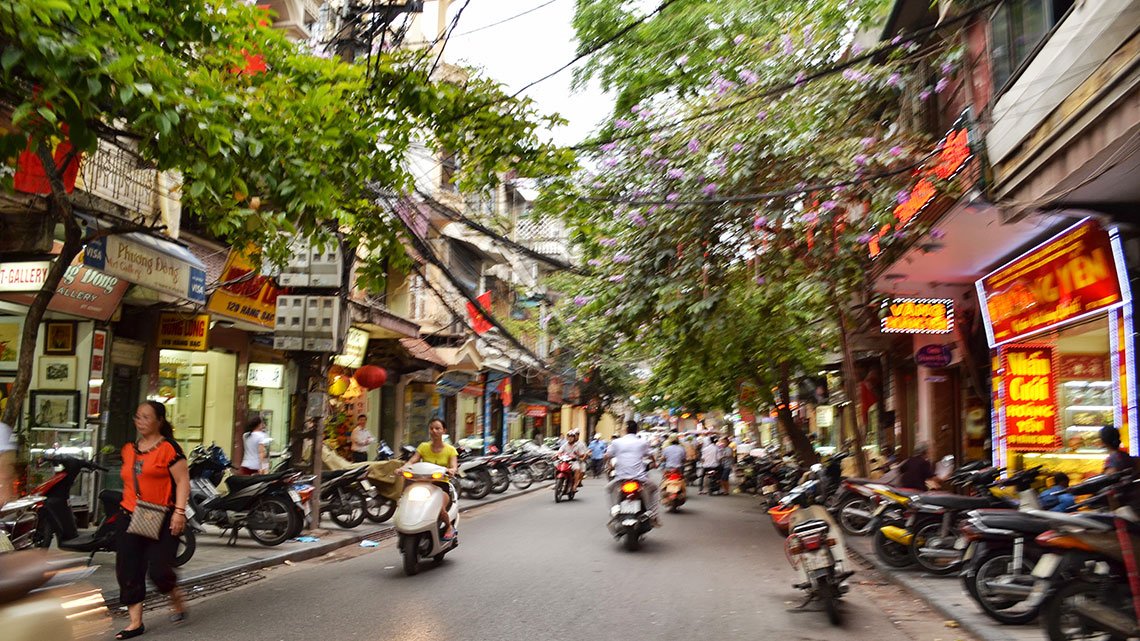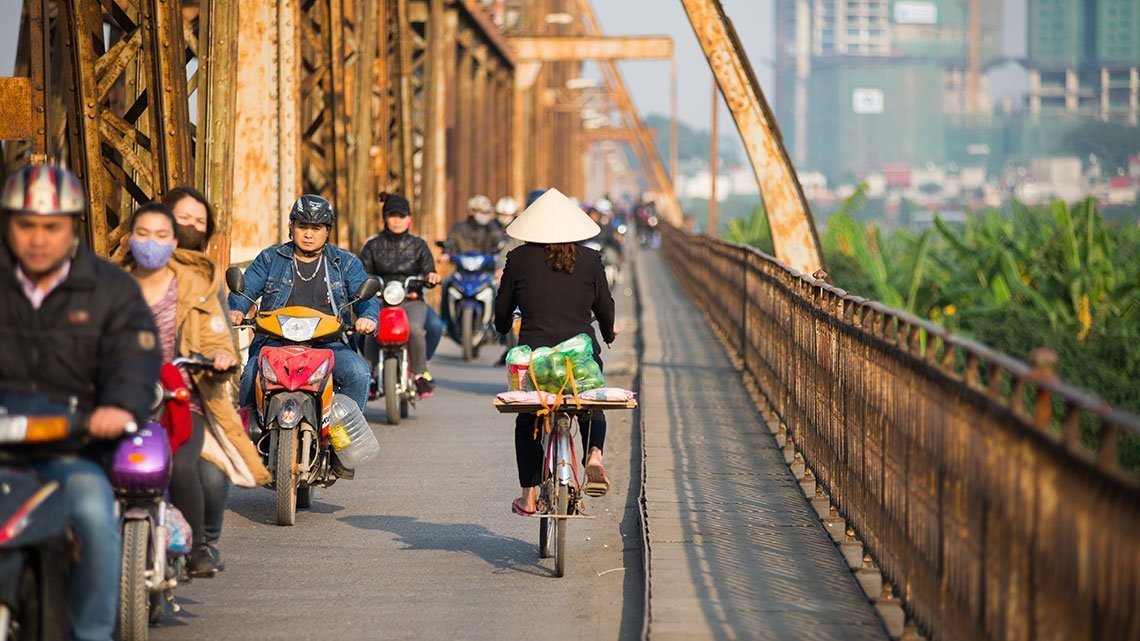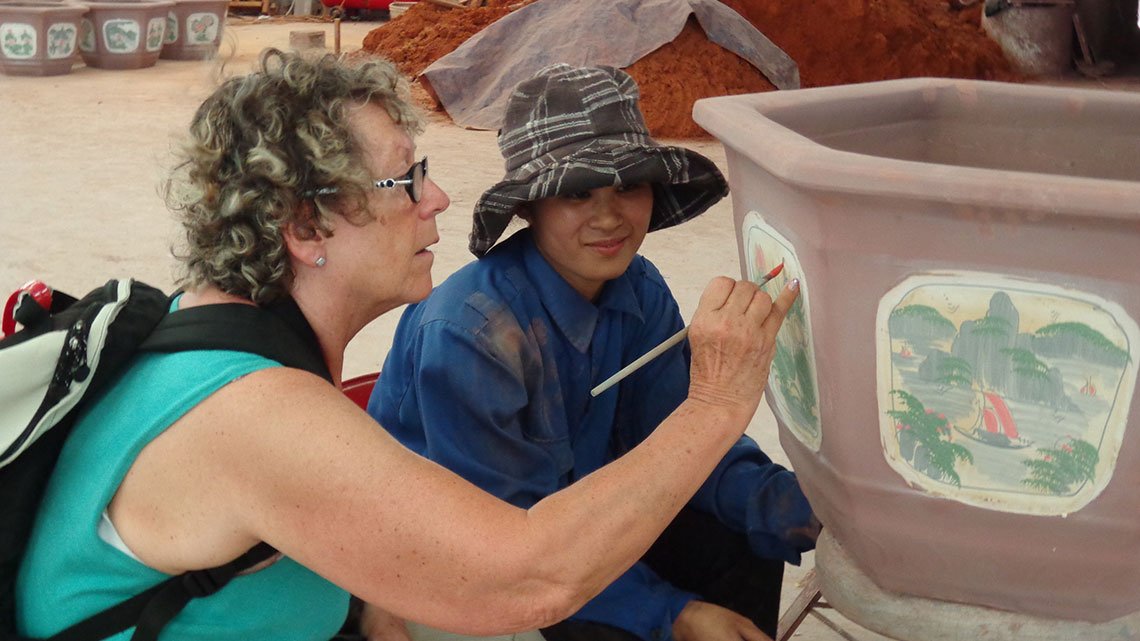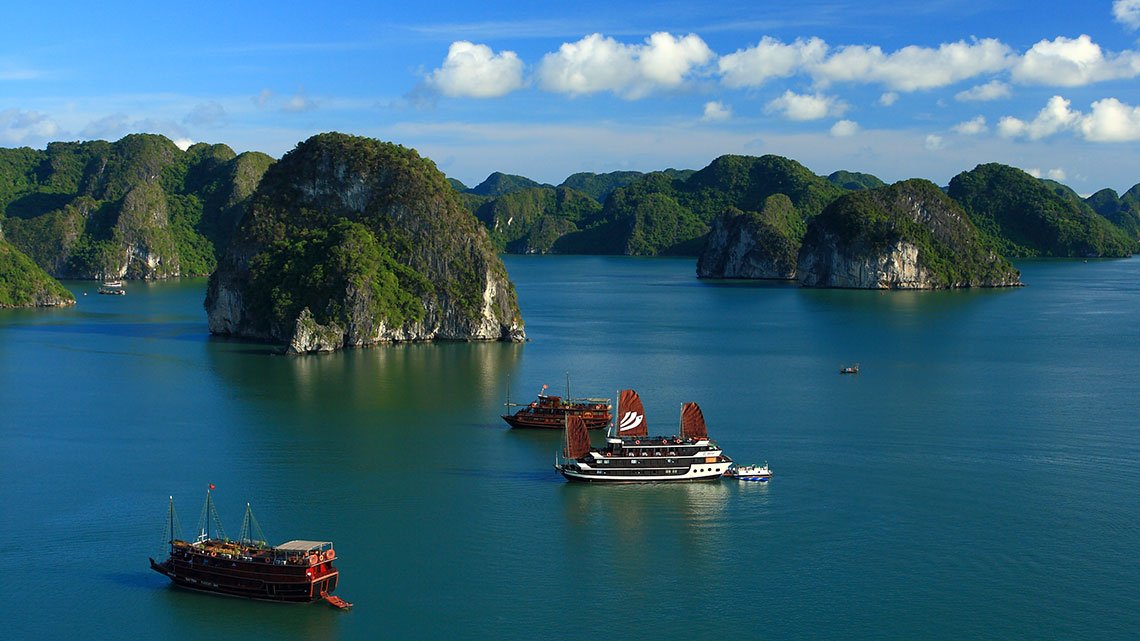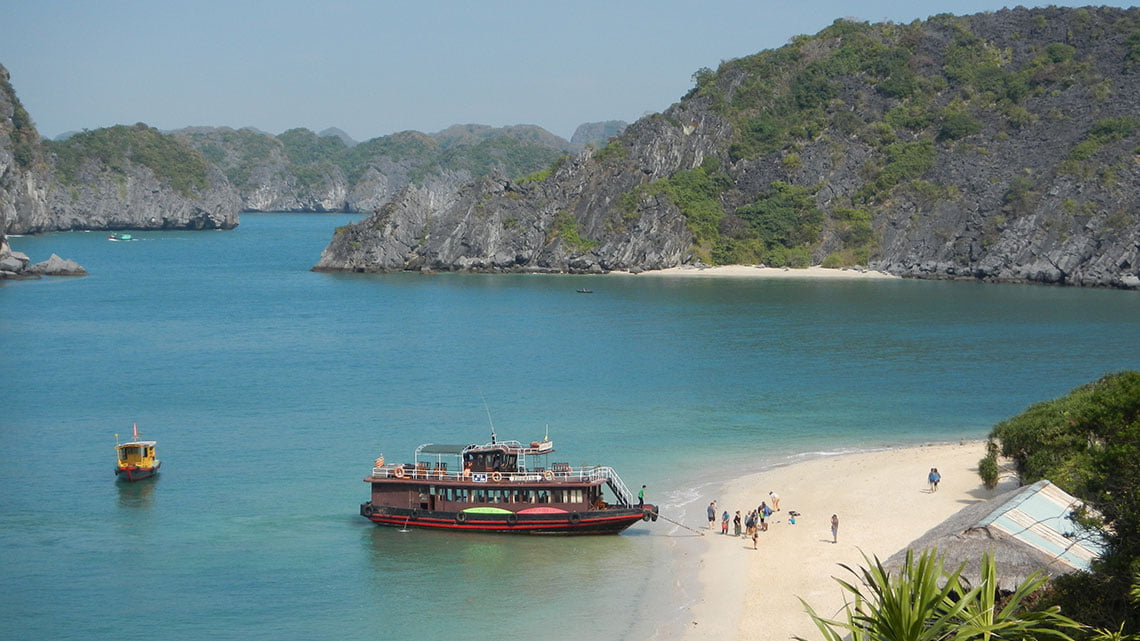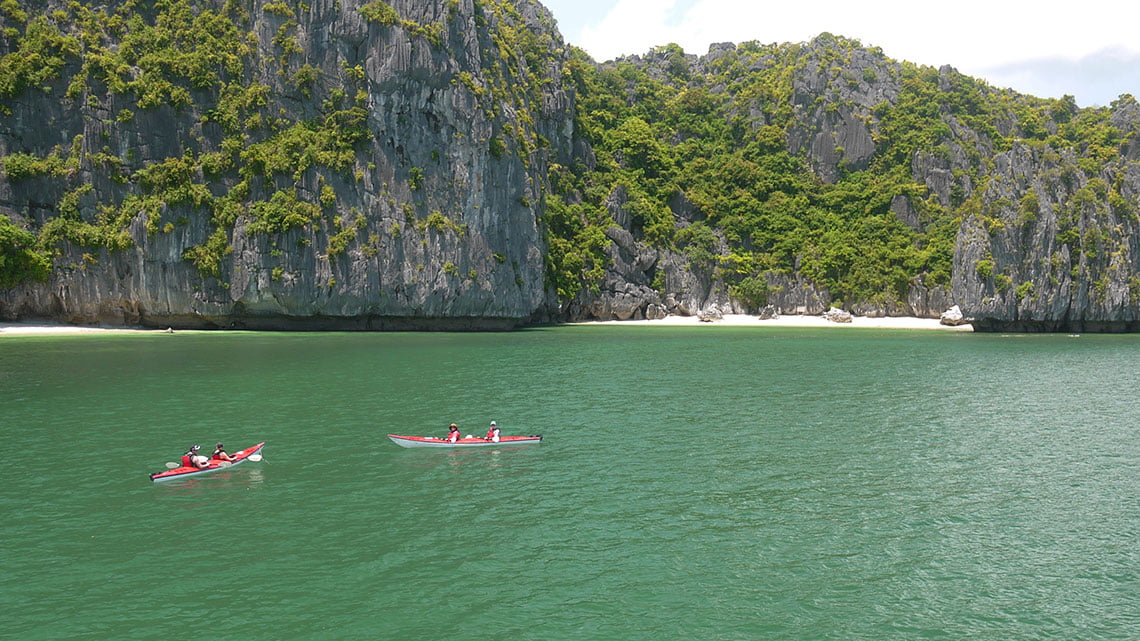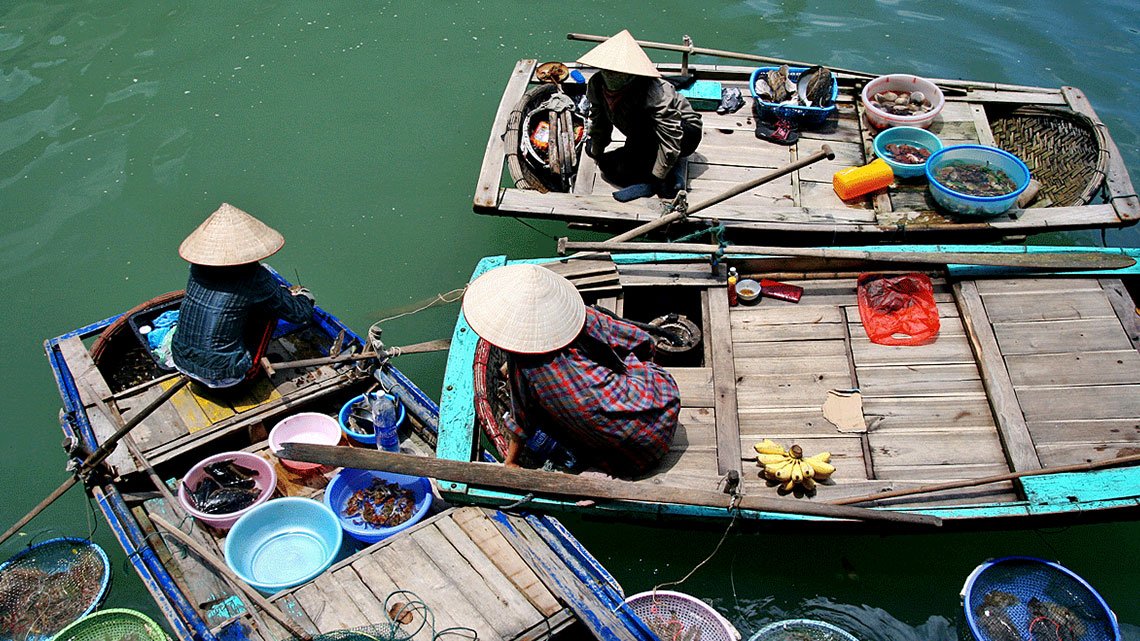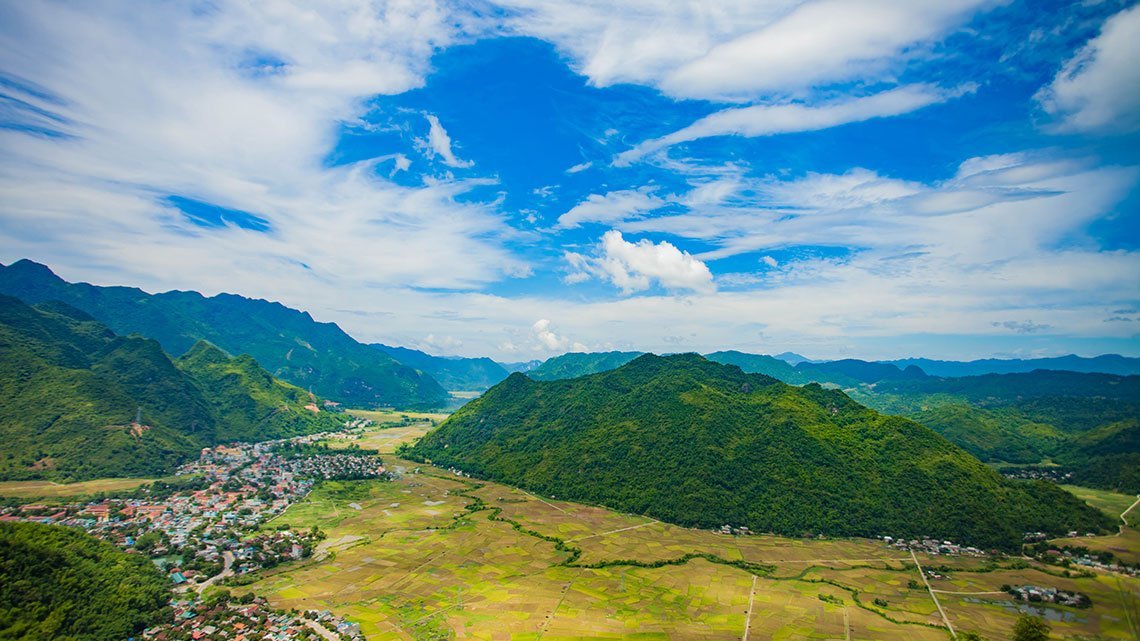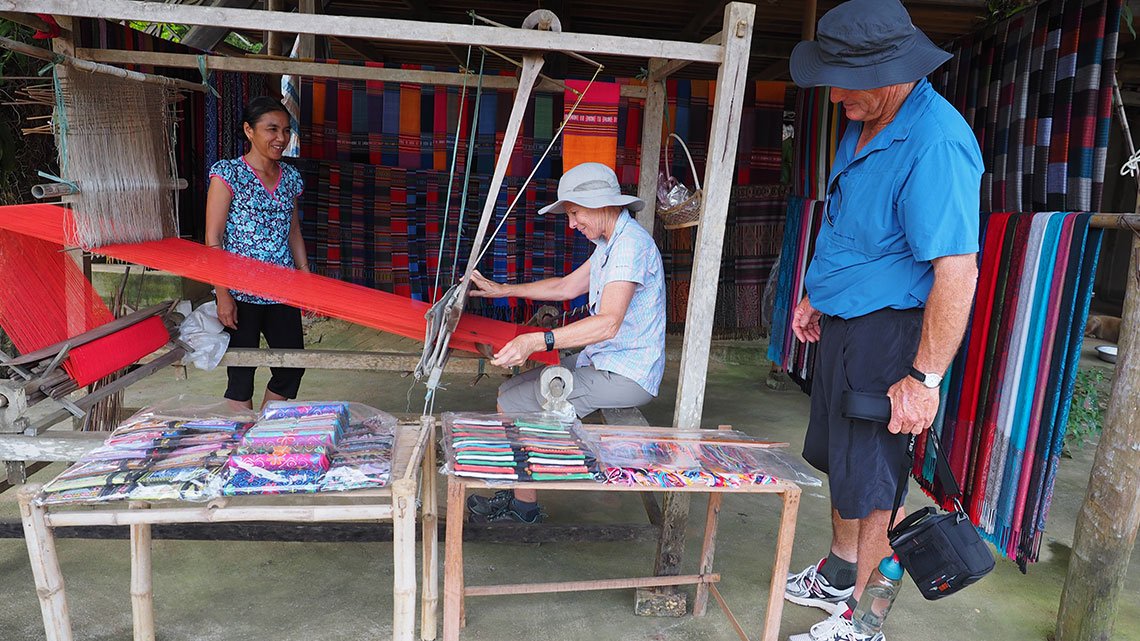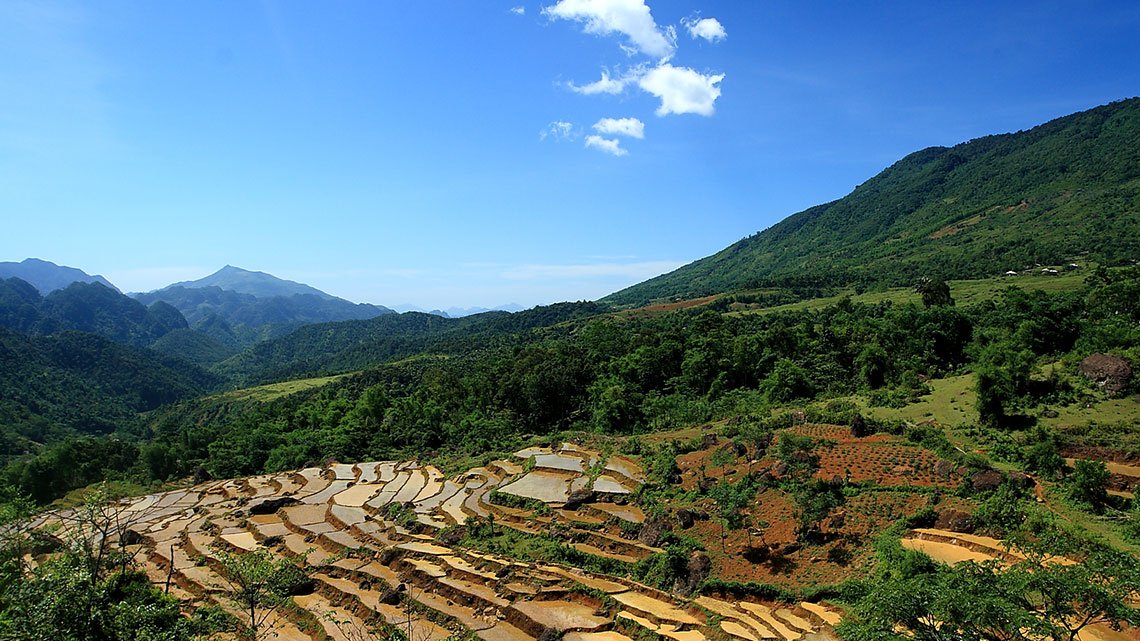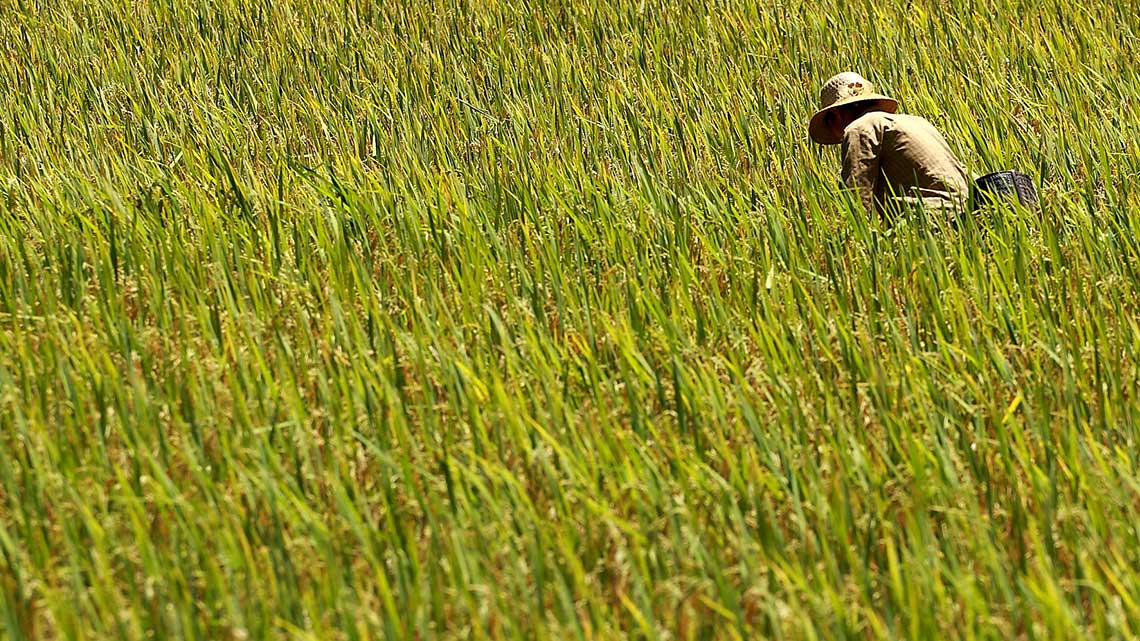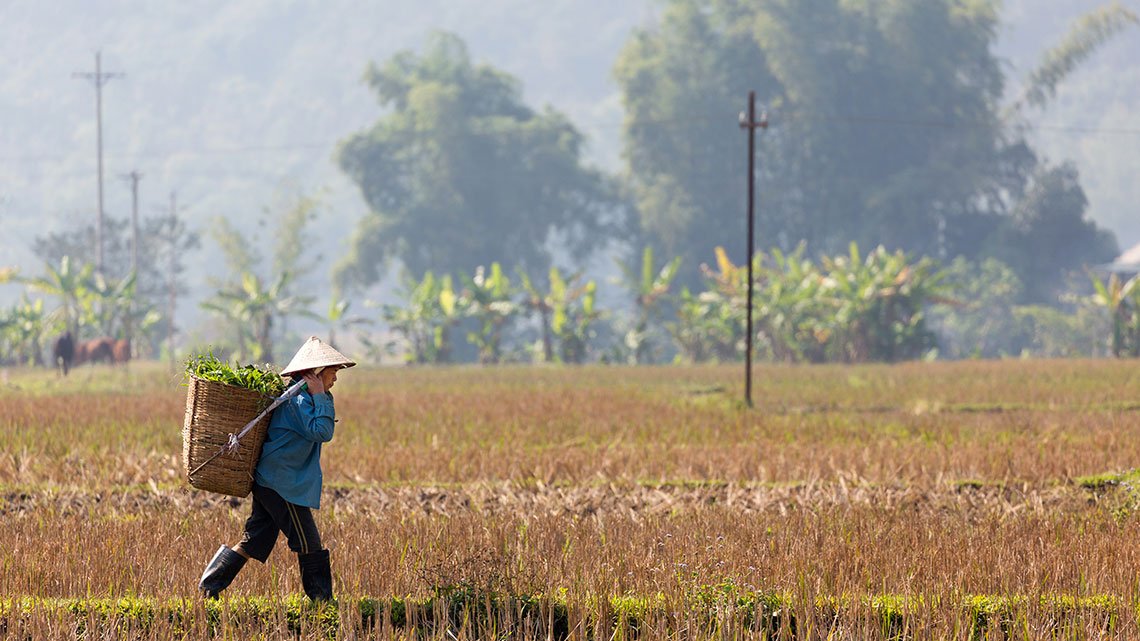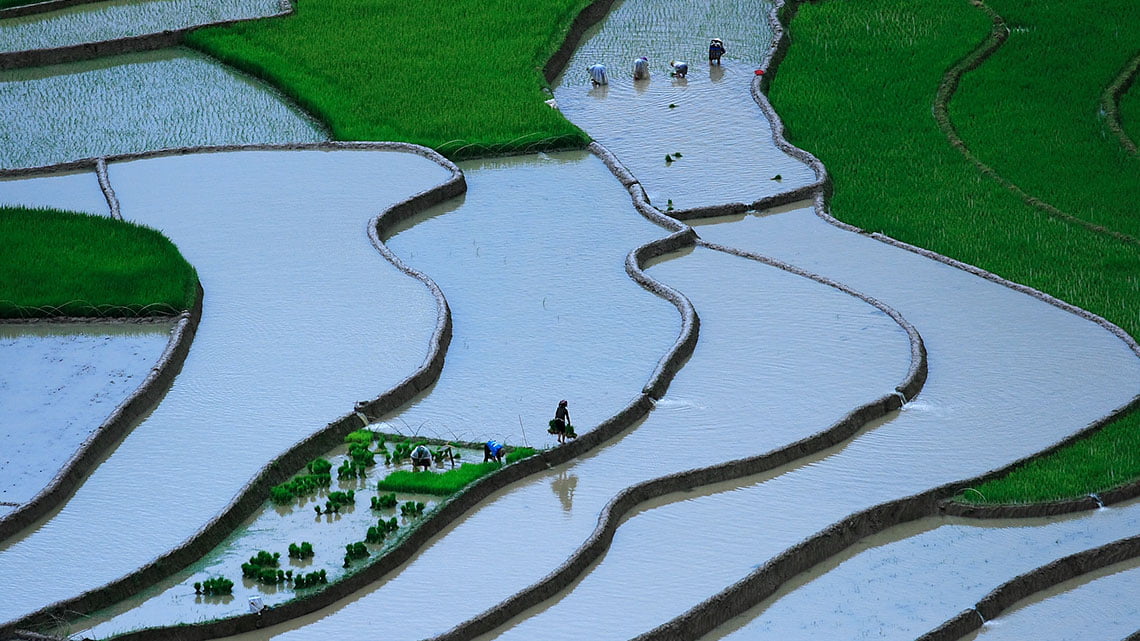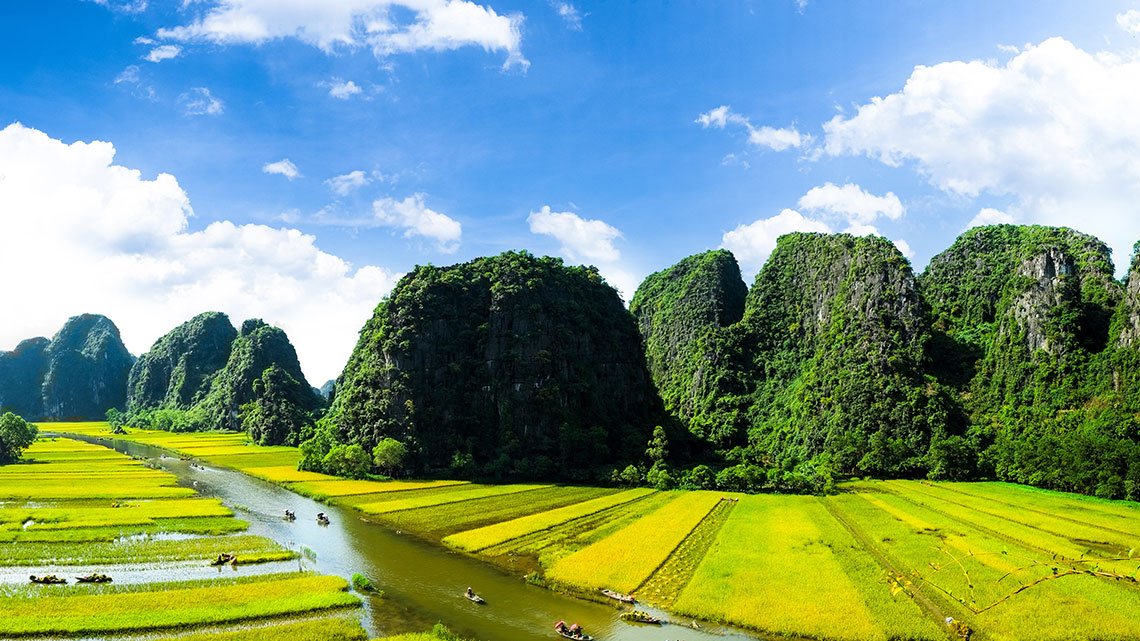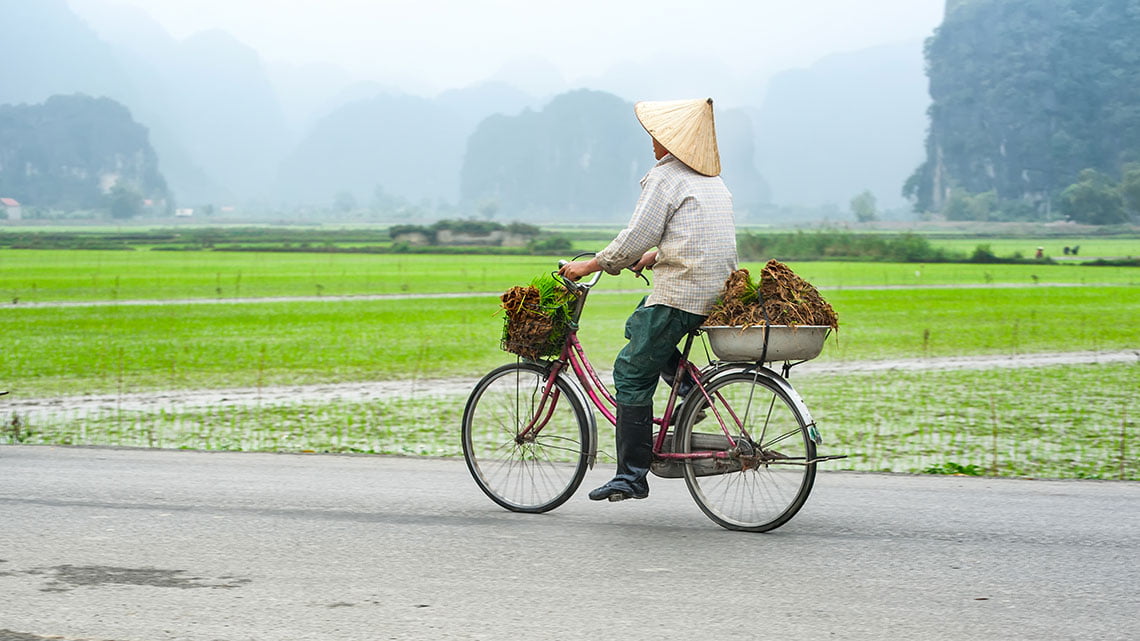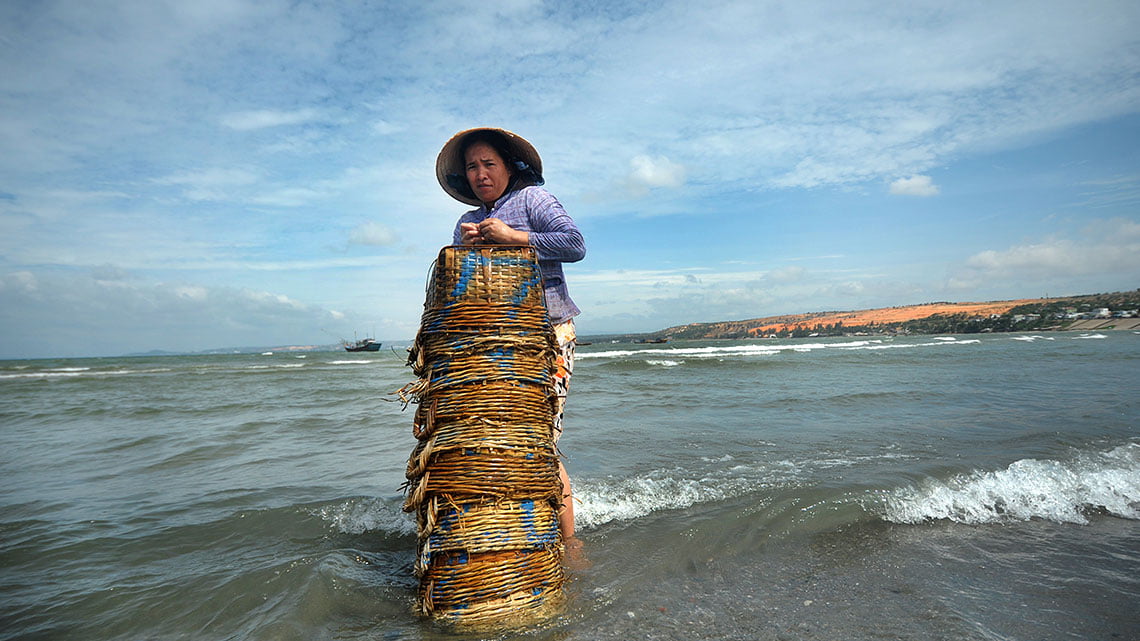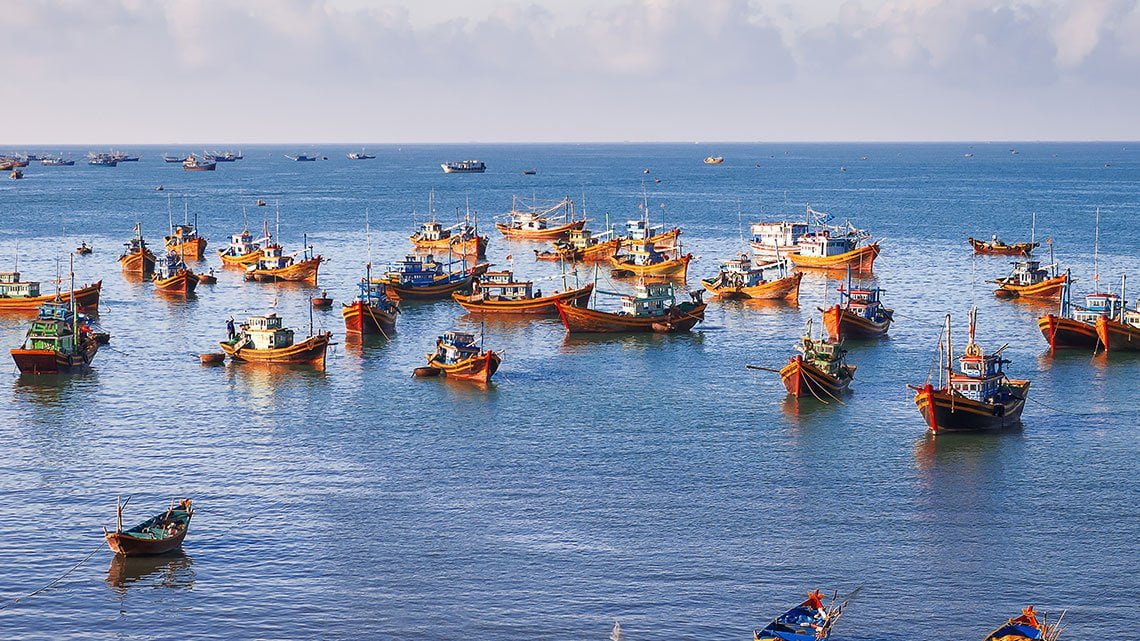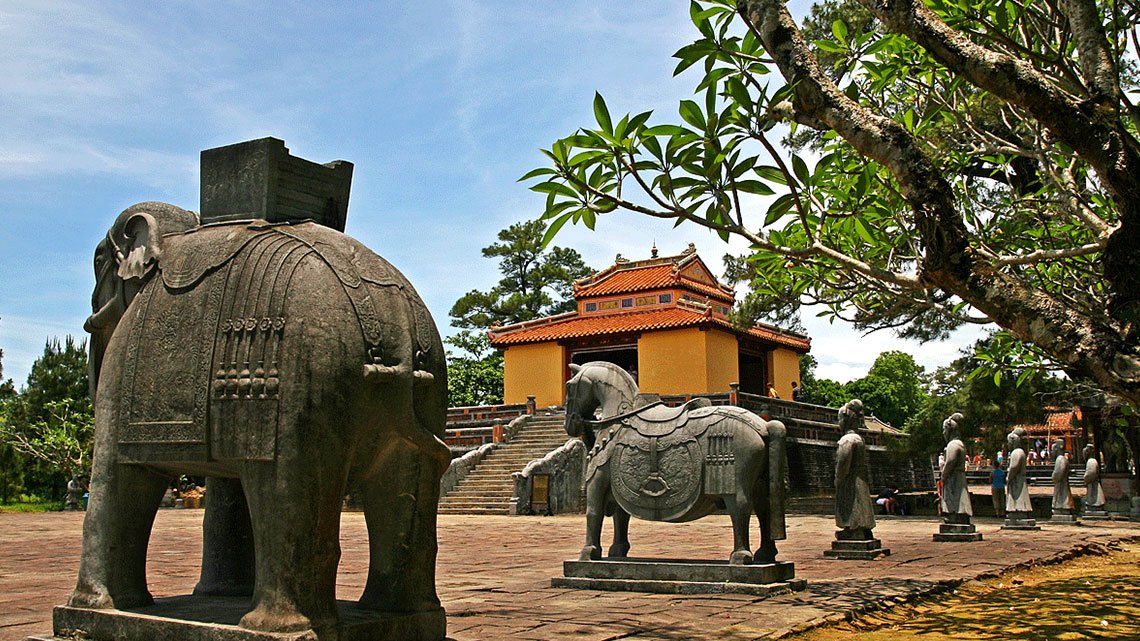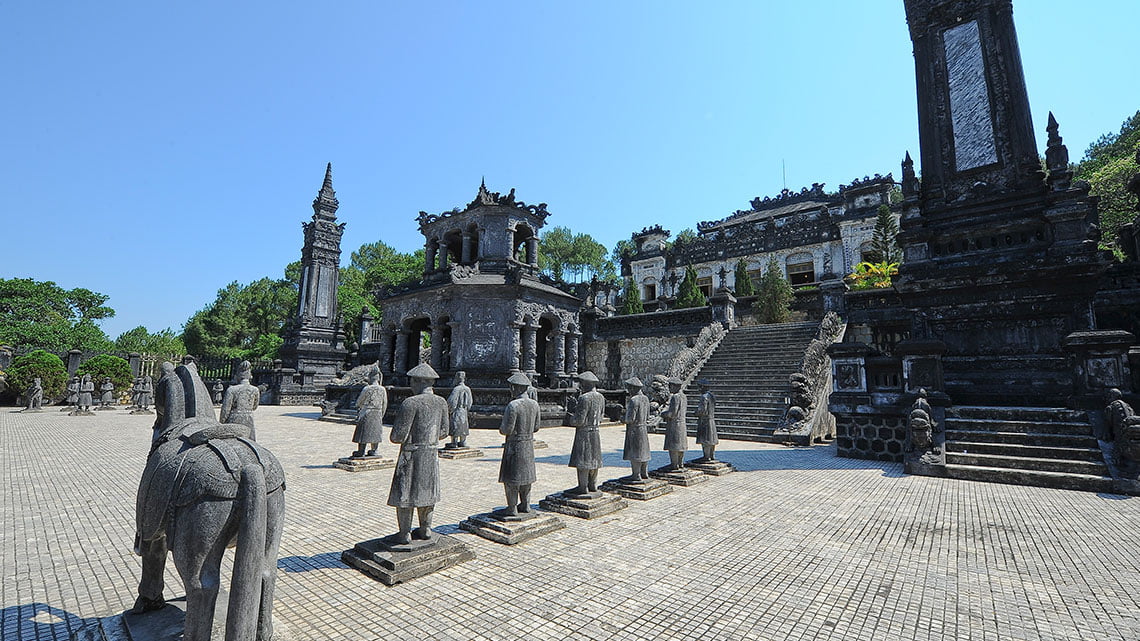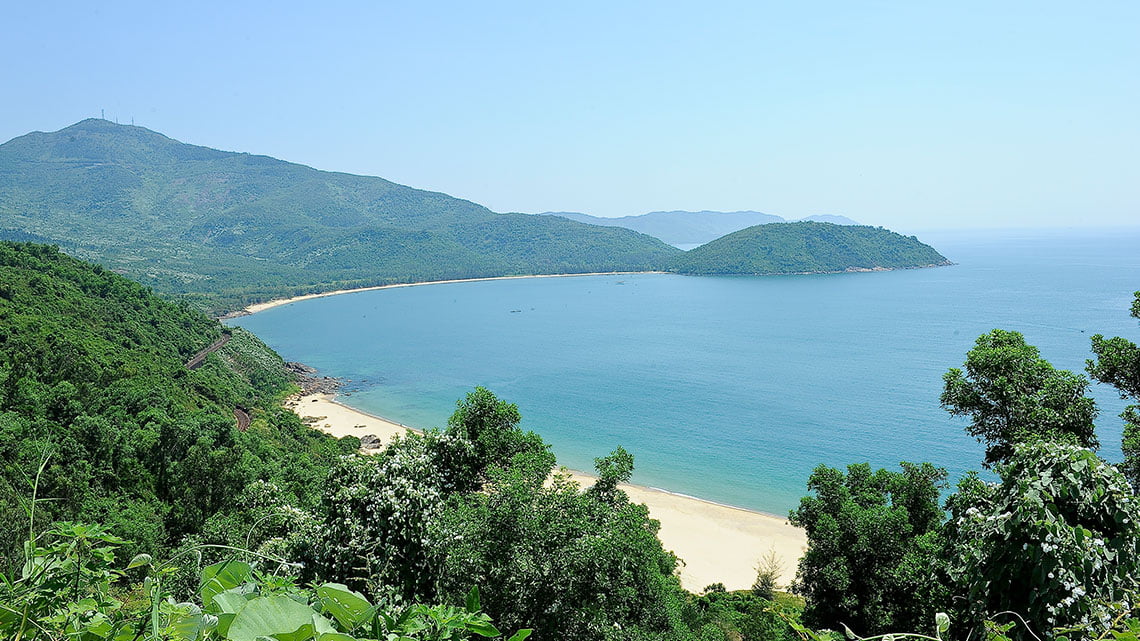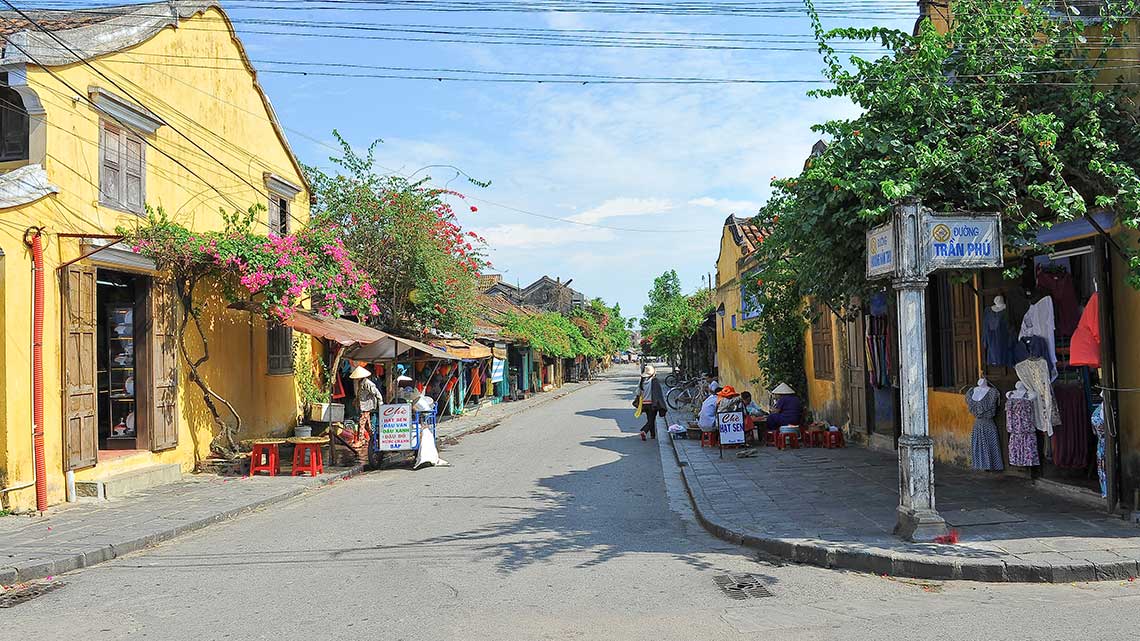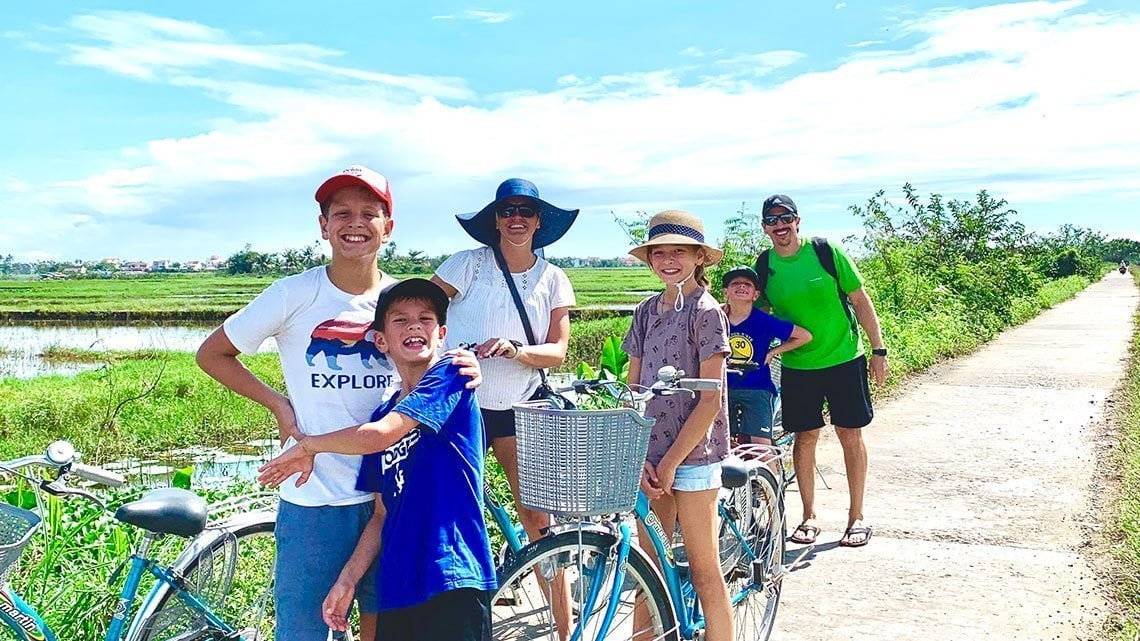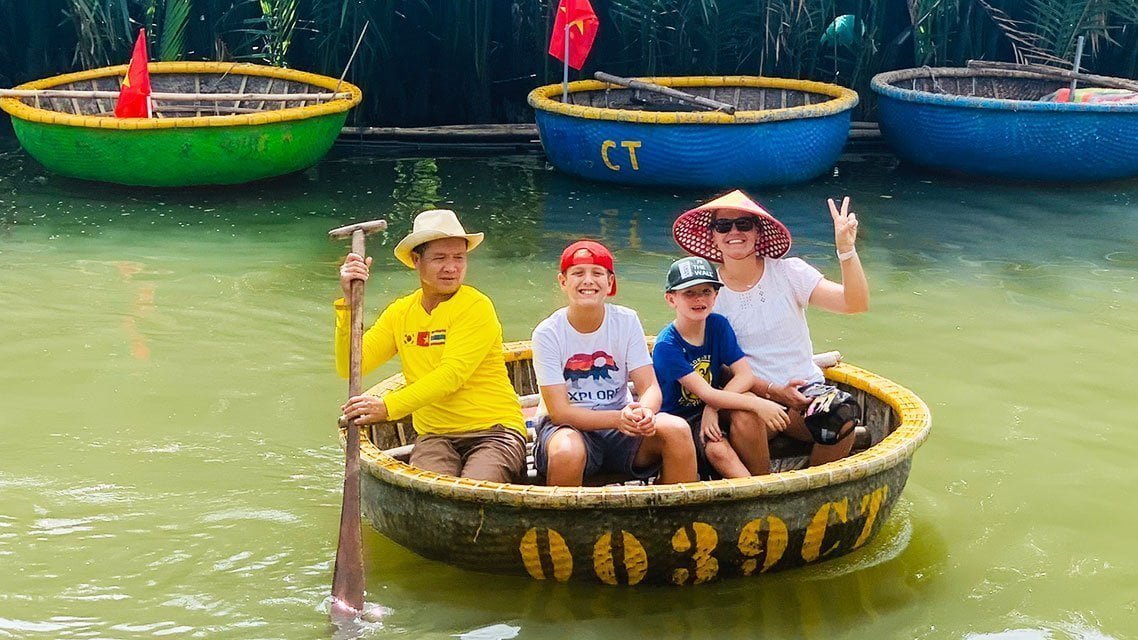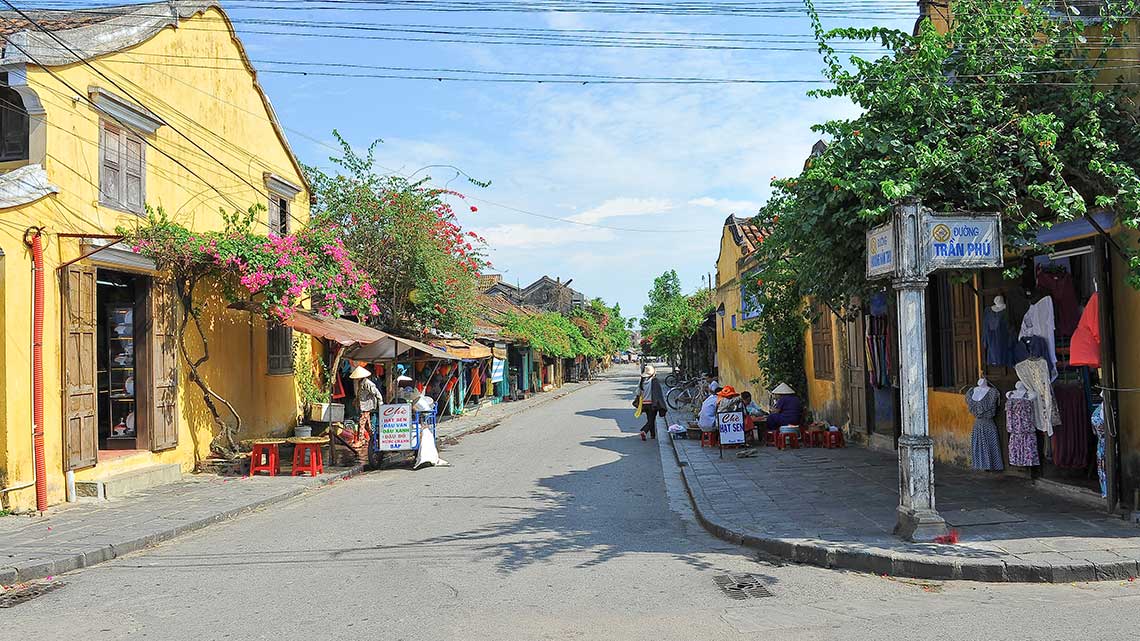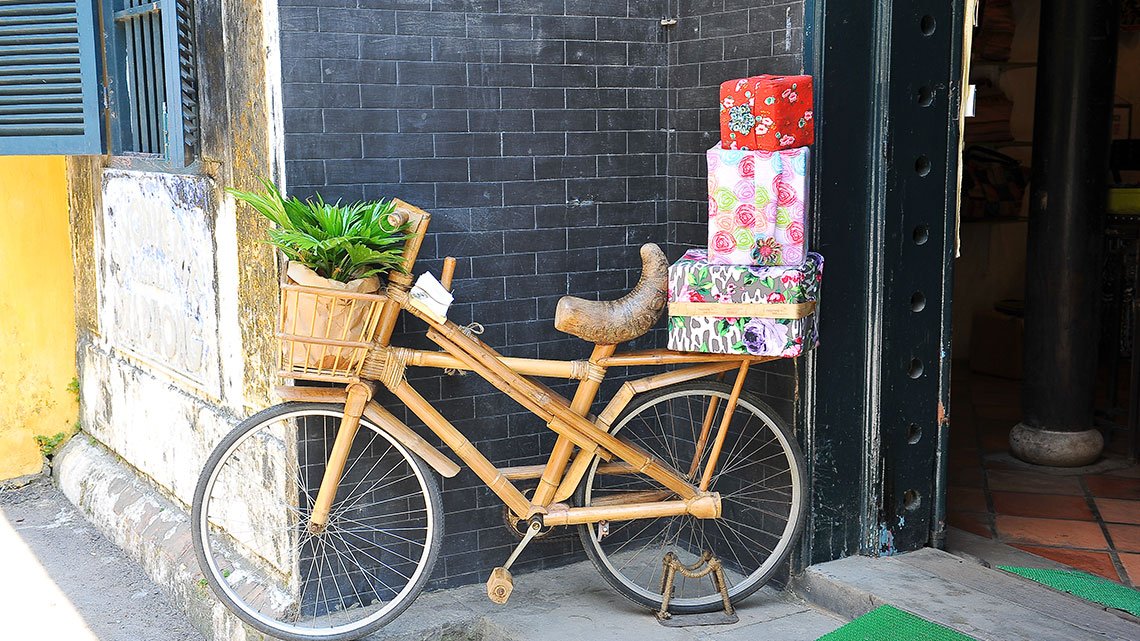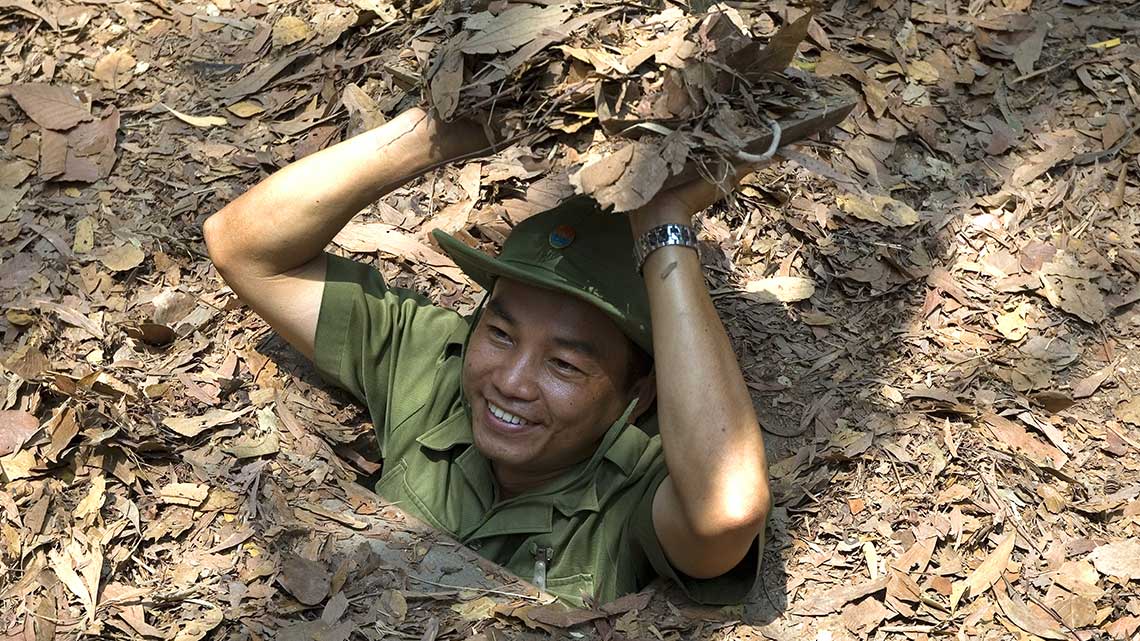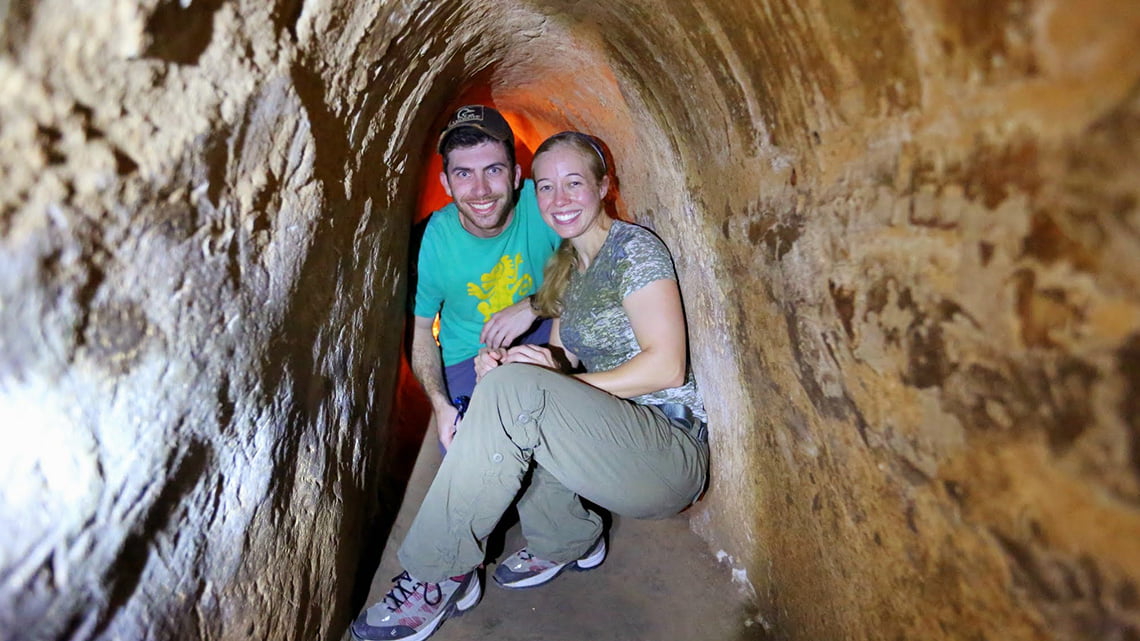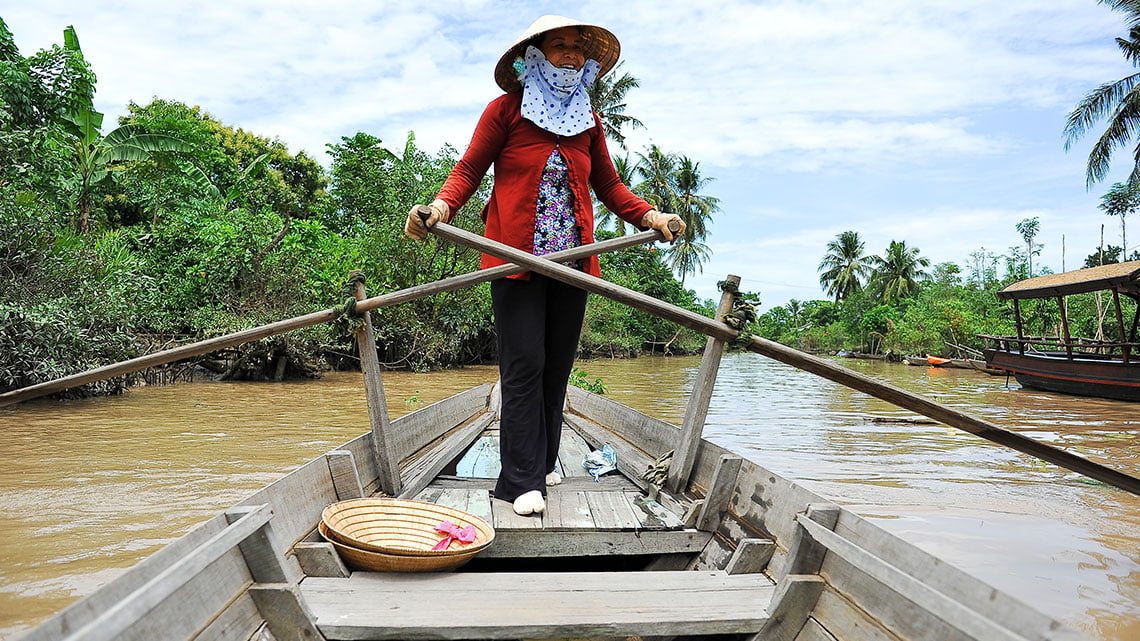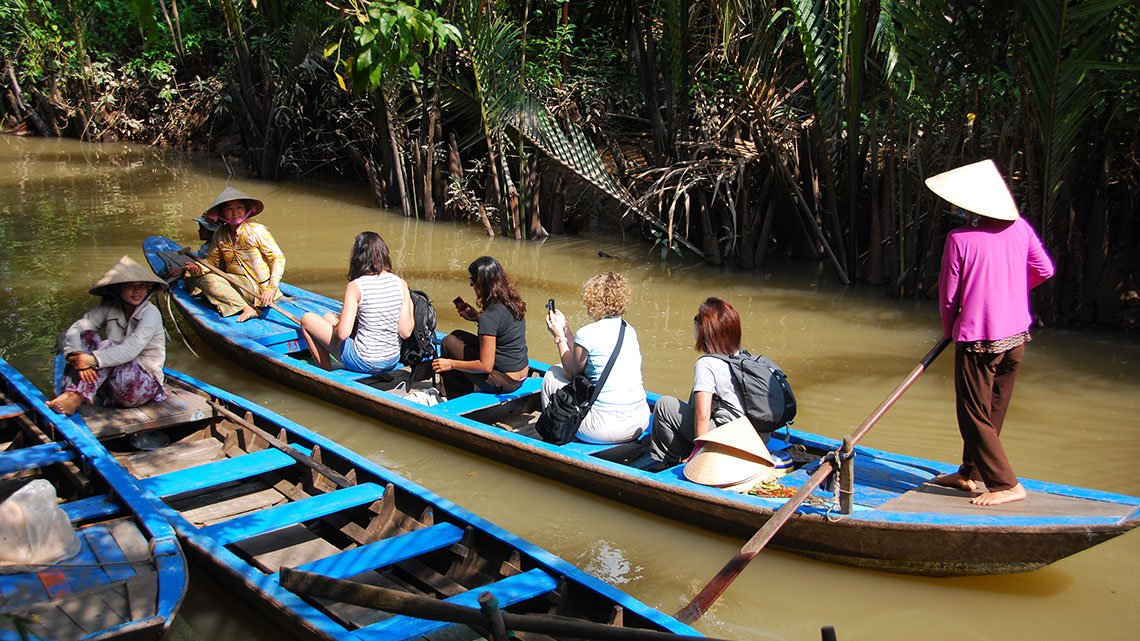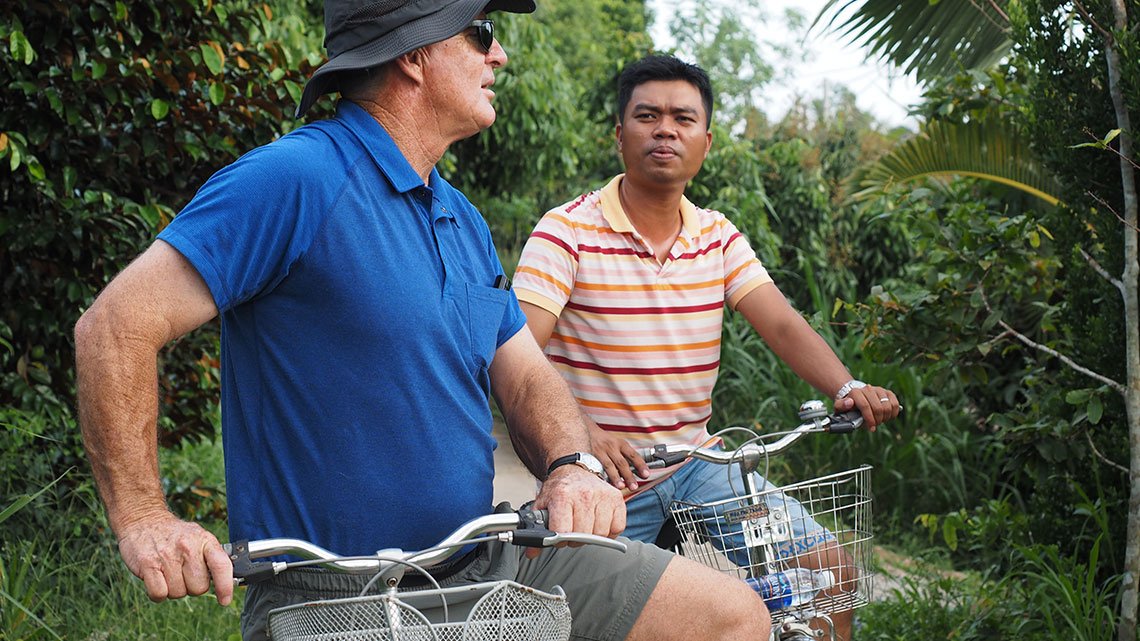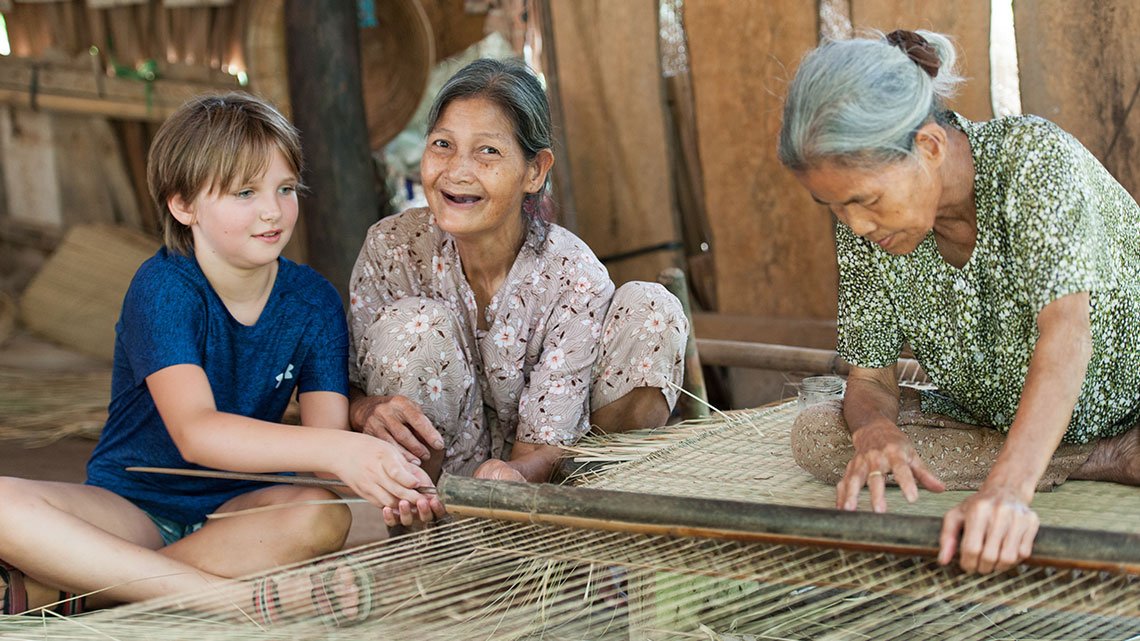 Overview
Active Adventure
Culture & Heritage
Family
Off The Beaten Path
Day 1 – 4: Hanoi – Halong Bay
Arrive in Hanoi. Tour around Hanoi. Board a traditional junk boat in Halong Bay. Explore the islets & caves in the bay.
Day 5 – 9: Mai Chau – Ninh Binh – Nam Dinh
Travel to Mai Chau. Walk or bike to visit the local villages. Explore the mesmerizing grottoes of Ninh Binh.
Transfer to Nam Dinh. Discover the diverse wildlife in Xuan Thuy National Park.
Day 10 – 14: Hue – Hoi An
Take the day train to Hue. Full-day city tour in Hue.
Visit Hoi An's most famous sites. Bike along the paddy fields in the outskirts of Hoi An.
Day 15 – 18: Ho Chi Minh City – Mekong Delta
Fly to Ho Chi Minh City. Visit the historic tunnel network in Cu Chi.
Transfer to stay at the Co Co Riverside Lodge. Visit the local cottage industries. Explore the temple of Cao Dai.
Return to Ho Chi Minh City. Take the departure flight to your next destination.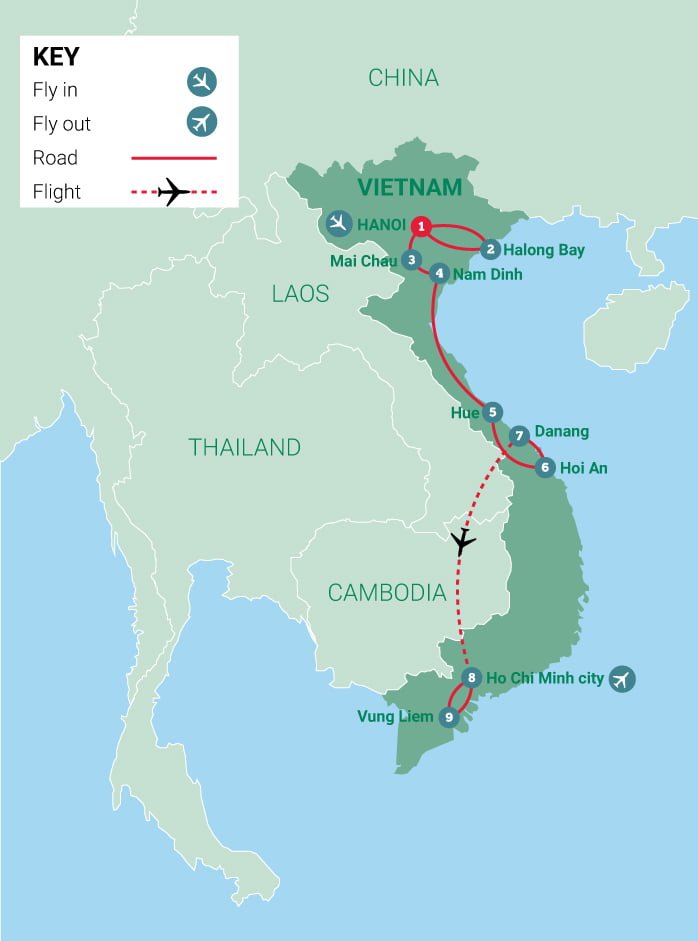 Customizable itinerary
The 'Vietnam Family Adventure' tour is exactly what you need to enjoy a really memorable time in this amazing country, with your loved ones. Discover an off-the-beaten-path Hanoi from the back of a Russian Minsk Motorcycle. Cruise between stunning limestone karsts in Halong Bay. Join short trips of hiking and cycling for the whole family to see the green rice paddy fields and pristine nature of Mai Chau and Pu Luong. Board a sampan for a journey through the wonderful network of caves and grottoes in Ninh Binh. Experience the local village life in Nam Dinh. Visit Hue's key attractions and have a fun day of farming in Hoi An. Discover the important sites of Ho Chi Minh City and the underground system of the Cu Chi tunnels. Lastly, meet the locals and gain an insight into the serene countryside life in Vung Liem (Mekong Delta).
Useful Information
This tour is built upon our firsthand knowledge & experience, offering you the best choices available. The price of this trip varies depending on the number of people in your party, dates of departure, and availability of ground services. Please click on REQUEST A FREE QUOTE (above) and supply the required information, enabling us to send you your personalized quote within 24 hours!
Note: Amendments CAN be made to this tour to suit your requirements. 

Sightseeing Highlights
Walk through the little alley streets of Hanoi Old Quarter, Enjoy the local food discovery tour
Take the overnight cruise trip, Admire Halong Bay's majestic beauty
Explore Hue's Forbidden Purple City, Enjoy a vegetarian meal at a Buddhist temple
Climb the Marble Mountain in Da Nang, Stroll through streets of Hoi An Ancient town and taste the delicious local food
Visit Tra Que village, Take part in a fun farming lesson.
Discover the spectacular maze of Cu Chi tunnels below ground, See the Notre-Dame Cathedral and the Reunification Palace in Ho Chi Minh City
Take a day trip to the Mekong Delta to discover the hidden waterways.

Dining Experience
11 hotel buffet breakfasts.
5 dinners and 6 lunches at well-selected restaurants
2 street food tours

Travel Highlights
An educational trip covering many of Vietnam's popular icons
100% tailor-made for your family's needs and desires
Your own private guide and driver for in-depth cultural touring based on your interests
Firsthand, sophisticated destination knowledge and recommendations from our locally born travel specialists
A seamless travel experience, including all logistics, hand-picked hotels and restaurants, private airport transfers, internal transportation, and entry visa assistance…etc
Around-the-clock support from your travel designer and concierge before, during and after your trip

What's Included?
Private English speaking guide, accommodation, private tours and transfer, domestic flights, A/C train, some main meals, all entrance fees, tax, and service charge.

What's Not Included?
Your international flights from and to Vietnam, the entry visa to Vietnam, personal expense, tips to guide and driver.
Free service. No credit card required
Reviews on Our Service
We are committed to giving our customers unforgettable experiences in Vietnam, Laos, Cambodia and beyond, not just something staged for tourists. Read reviews written by our customers about their experiences in Indochina after they have returned home. These include the ratings and comments on attractions, guides, activities, hotels and food.
Hanoi, Ho Chi Minh City, Sightseeing, Rice Fields, Boat Rides, 18-Day Trip
We started searching for our tour for Vietnam / Cambodia back in October 2022 to start the tour in the first week of January 2023. We selected this travel agency, and contact name provided to us was Elly. She was extraordinary with her communication with us. Excellent English speaking language capability & excellent in communication on Whats app and email communication. We went back & forth few times to arrange the tour we wanted. She was very accommodating in arranging our schedule. We requested automobile tour for both countries, just for two of us.
We requested SUV FOR OUR COMFORT AND  WE GOT IT!
We requested to get the high end hotel in each city and she gave us choices and not only that but send videos of each hotel for each City and then waited for us to decide which hotel we select. All the Hotels turned out to be one of the best we would expect to be. M/s Elly, personally came to visit with us on the evening of our first day tour. Very respectful and asked if she could do anything for us.I had requested before in our communication, if she would arrange for power converter for us, since my camera chargers are all in 110. So brought two power converters for us! Something, not everyone will do this kind of service. So all the kiddos to her!
as to the drivers in each city were very courteous, very professional and very careful in how and where they have to do driving.
our Guides in each city were so friendly, courteous and knowledgeable in where ever we visited. How ever wish two guides in Hue An and Ho Chi Minh City spoke English more clearly.
We only wish we had one extra day in Hanoi and Ho Chi Minh City, , however, there is so much to see in the world! Perhaps next time will visit Vietnam.
As to Cambodia, same thing to express about site seeing and our Guide and drivers. Guides and drivers really made our travel thro' the countries where we do not speak that language, made it so comfortable and enjoyable.
Show more
Show less