5 Vietnam Beach Tours That Take You To The Most Beautiful Coasts

With a coastline that is approximately 3,500 kilometers long, Vietnam is home to some of the most stunning beaches in the world, which are popular among both locals and tourists from other countries. It also boasts an abundance of islands to explore, delicious seafood, water sports like kayaking and scuba diving, and many of beach resorts that provide a wide range of facilities.
Our Vietnam beach tours include a variety of renowned beaches, including Phu Quoc Island, Nha Trang Beach, Mui Ne Beach, and Cua Dai Beach, along with a number of exciting activities. Check out the top 5 Vietnam beach tours for 2023 to enjoy the gorgeous sands and sea of this country.
Some Of The Best Beach Destinations In Vietnam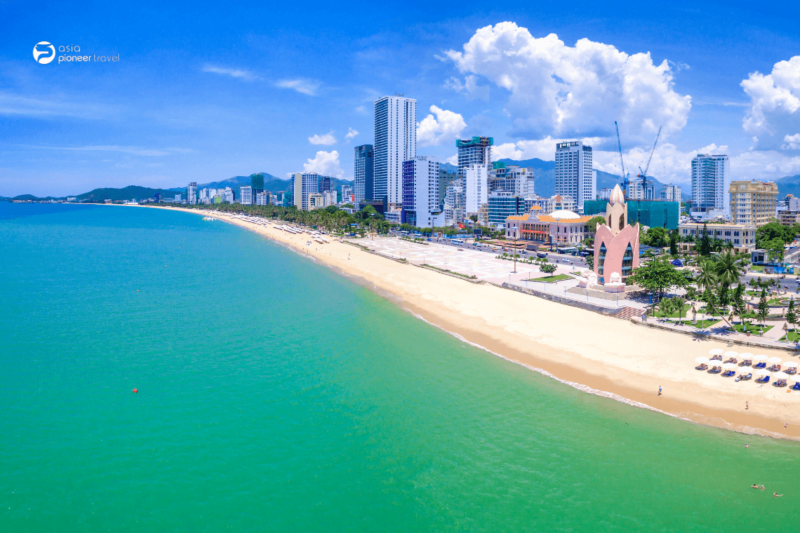 Vietnam's beaches are spectacular, and some of them are ranked among world' best beaches as well. Below are the top 5 best beaches for travelers to enjoy:
This south-central city has long been known for having some of the most magnificent beaches in the world. When visiting Nha Trang, there are many beaches to choose from, including Nha Trang beach, Tran Phu beach, Bai Dai beach, Hon Tam beach, Doc Let beach, and others.
The third-largest city in Vietnam is also home to some of the country's greatest beaches. And it has something for everyone, from popular beaches a short drive from the city to more remote areas for those seeking adventure. You may travel to My Khe beach, which is the closest beach to the city center and has a lot of activities, or you can go to Tien Sa beach for a more peaceful experience.
Phu Quoc is Vietnam's largest and westernmost island, located in the Gulf of Thailand, not far from Cambodia. And it is widely known for its beautiful beaches. The most famous of them are Khem Beach (or "Cream Beach"), regarded as one of the world's best beaches, and Sao Beach, both located on the island's southern end and boasting palm palms, white sand, and incredible views.
Because Hoi An is on Vietnam's east coast, you may enjoy some spectacular sunrises if you get to the beach early enough. An Bang beach, Cua Dai beach, Hidden beach, and Ha My beach are some of the most beautiful beaches in Hoi An. Go to Cham Islands for a more thrilling experience, where you may not only enjoy the quiet beaches but also explore the gorgeous environment.
Mui Ne is fortunate to have a variety of picturesque sites, crystal clear blue saltwater, spectacular sand dunes, scrumptious specialties, and ideal weather with over 300 days of sunny sunlight. The best beaches to visit in Mui Ne include Bai Rang beach, Hon Rom beach, Ham Tien beach, and Doi Duong beach.
Top 5 Vietnam Beach Tours For 2023
Heading to Vietnam with the wish to spend plenty of time sunbathing, waters sports activities, and exploring the diverse aqua landscape? Then these tours from Asia Pioneer Travel are for you!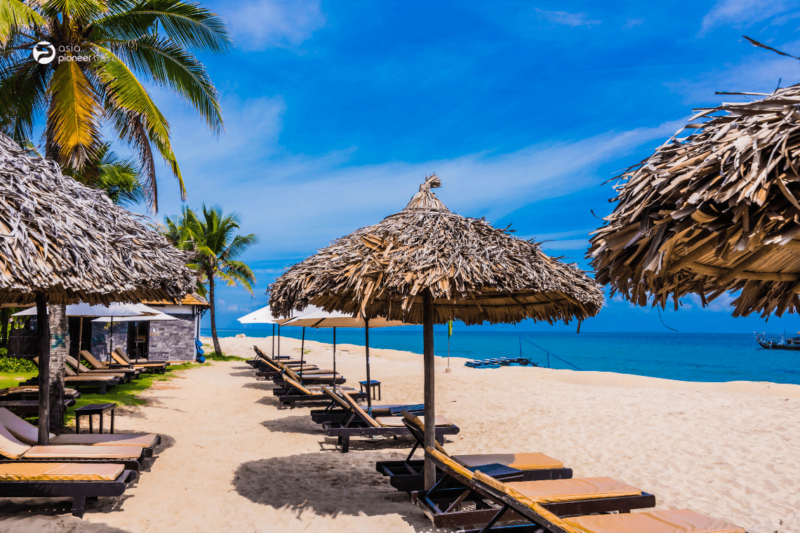 Well, there is no surprise that this tour is on the list as its name is a big giveaway, right? 
You will have time to both explore Vietnam's important destinations and relax on the most stunning beaches. You can chill at Da Nang's gorgeous My Khe beach, visit Hoi An, and find the hidden beach which offers a tranquil space with few people. After visiting Ho Chi Minh City, you can spend days seeking Phu Quoc island's most beautiful coasts with crystal clear water and diverse ecosystem. 
Itinerary
Day 1 – Day 4: Hanoi – Halong Bay
Day – Day 6: Danang –  Hoi An
Day 7 – Day 8: Ho Chi Minh City & Mekong Delta
Day 9 – Day 12: Ho Chi Minh City – Phu Quoc Island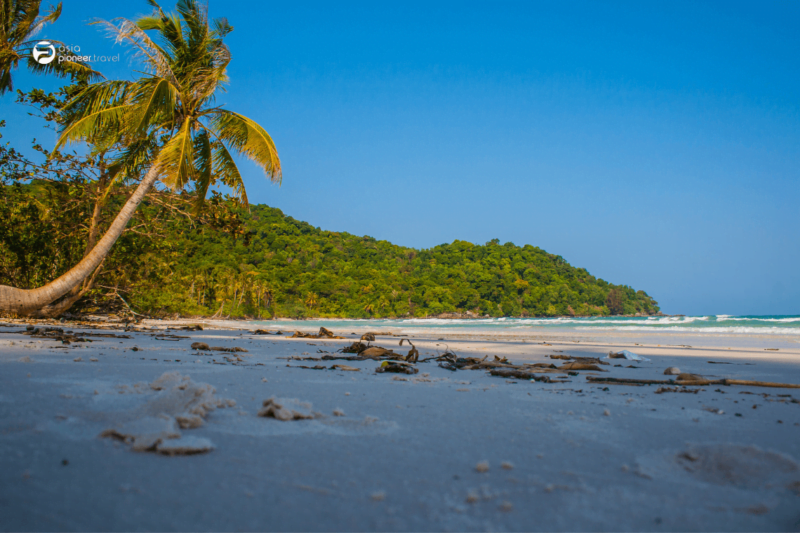 The southern part of Vietnam has long been a highlight of any Vietnam tour. See the vibrant life in Ho Chi Minh City before touring the coconut leaf-framed canals of the Mekong Delta. Observe the people trade fruits and essentials from their boats at Cai Rang floating market and Can Tho, Vietnam's "Western Capital." Reward yourself by unwinding and relaxing on Phu Quoc's various gorgeous beaches.
Itinerary
Day 1 – Day 4: Ho Chi Minh City – Cu Chi Tunnels – Mekong Delta
Day 5 – Day 8: Can Tho – Phu Quoc Island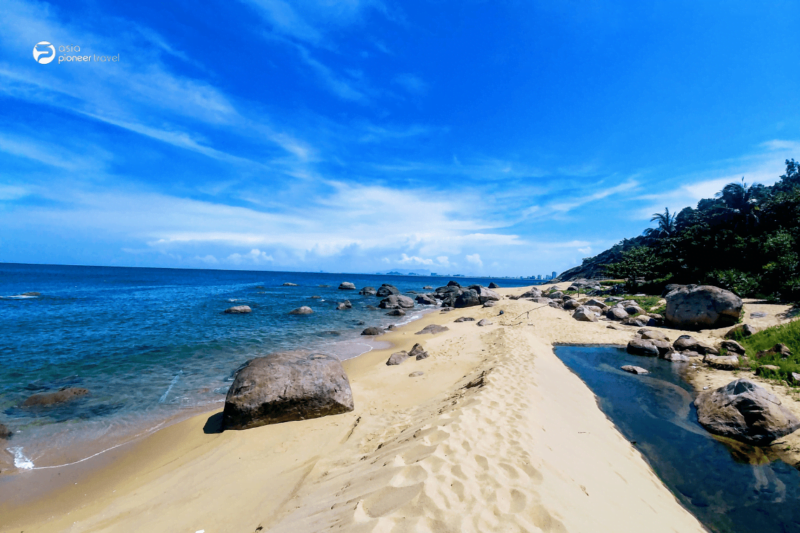 This 'Vietnam Family Vacation' is designed to ensure that your family has the greatest experience possible in our nation, with a nice mix of exploring and relaxing.
Start your vacation in Ho Chi Minh City, then extend it with a day excursion to the Mekong Delta area. Visit Whale Island and relax on its lovely sandy beaches. Explore Hoi An with a walking and eating tour, followed by a trip to the surrounding countryside. Learn about the history of Hue before exploring the real Hanoi and its hidden gems. Experience a day in the life of a farmer, followed by an overnight cruise in Lan Ha Bay, known for its beautiful limestone karsts rising from the water.
Itinerary
Day 1 – Day 6: Ho Chi Minh City – Cu Chi Tunnels – Whale Island
Day 7 – Day 11: Hoi An – Hue
Day 12 – Day 16: Hanoi – Lan Ha Bay
>>Read More: Top 7 Names That Definitely Should Be On Your Vietnam Beaches List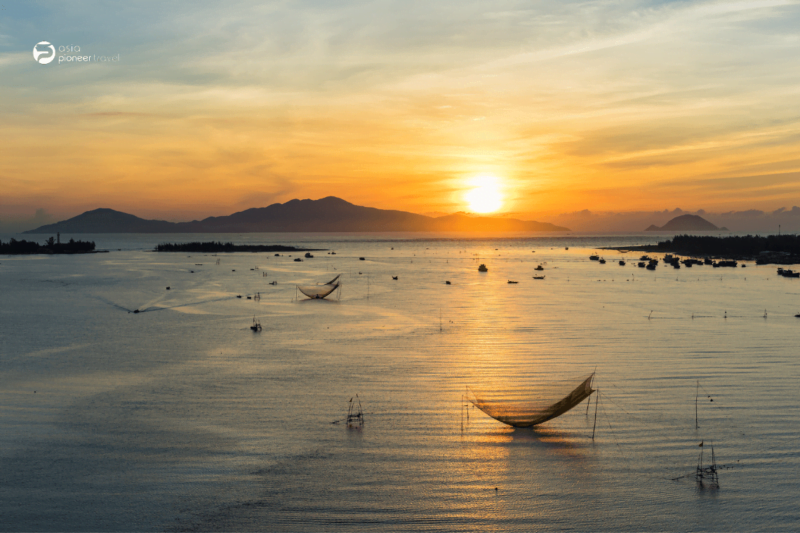 Want to discover the "secrets" of Vietnam and also get to chill out on some of the country's favorite beaches? As you journey around this beautiful nation in 17 days, you will be able to check both of your wishes.
Begin in Ho Chi Minh City, then board a Bassac catamaran to explore the Mekong Delta's waterways. Discover the beauty of Hoi An and live the life of a Vietnamese farmer in the surrounding villages. Explore the idyllic beaches of Danang and learn about the magnificent past of Hue, Vietnam's historic capital. See Hanoi's major attractions while riding on the back of a Russian Minsk Motorcycle! After a train trip to Sapa, hike to observe more of the ethnic people's lives while admiring some of Vietnam's most breathtaking mountain scenery. Sailing amongst the stunning limestone pillars of Lan Ha Bay will be a spectacular way to conclude this adventure.
Itinerary
Day 1 – Day 5: Ho Chi Minh City – Mekong Delta – Cu Chi Tunnels
Day 6 – Day 10: Hoi An – Hue
Day 11 – Day 15: Hanoi – Sapa
Day 16 – Day 18: Hanoi – Halong Bay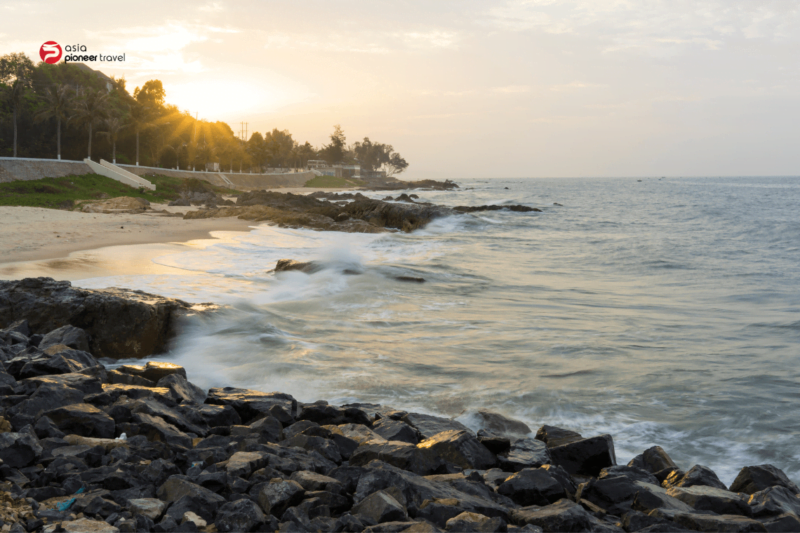 This "The Very Best of Vietnam" trip provides an excellent opportunity to see the most popular sights.
The tour will begin with visits to the famous attractions of Hanoi, Sapa, and the villages of the northern ethnic tribes. Enjoy the breathtaking panorama of Halong Bay's hundreds of limestone islets. You'll tour the famed attractions of Danang, walk the alleyways of Hoi An Ancient Town, and uncover the history behind Hue's ancient landmarks. Then, take in the amazing network of Cu Chi tunnels and the hustle and bustle of life in the Mekong Delta. Ho Chi Minh metropolis, Vietnam's most lively metropolis, will be the tour's final stop.
Itinerary
Day 1 – Day 7: Hanoi – Sapa – Halong Bay
Day 8 – Day 11: Hoi An – Hue
Day 12 – Day 15: Ho Chi Minh City – Cu Chi Tunnels – Mekong Delta
*Note: Please be aware that these itineraries can all be customized. You can see which tour matches your preference and inform our consultant where you'd like to extend your stay or add in some stops. We would be more than happy to tailor the tour until it fits your dream vacation.
Book your upcoming trips with Asia Pioneer Travel – The Best Travel Agency in Vietnam!
Asia Pioneer Travel has over 14 years of experience in the tourism industry and has established itself as a premier, reputable, tailor-made travel agency in Vietnam and Asia. We constantly pay close attention to and comprehend the demands and preferences of our customers, enabling the creation of excellent holidays. After taking our bespoke tours, many customers have told their friends and family about them. Because our customers deserve it, we consistently strive to assure them of complete satisfaction.
Refresh your life! with Asiapioneer Travel
Free service. No credit card required