7 Reasons You Should Definitely Try A Homestay In Vietnam

Isn't it lovely to think about returning from a day of travel to find people waiting for you with a warm meal? Only a homestay is able to offer such an experience. Homestay is now very popular in Vietnam, both among locals and foreigners. If customers want an authentic experience, we frequently advise them to stay a few nights at a homestay in Vietnam.
Staying at a homestay provides travelers with some incomparable benefits, as you will see in this article.
How Homestays In Vietnam Work?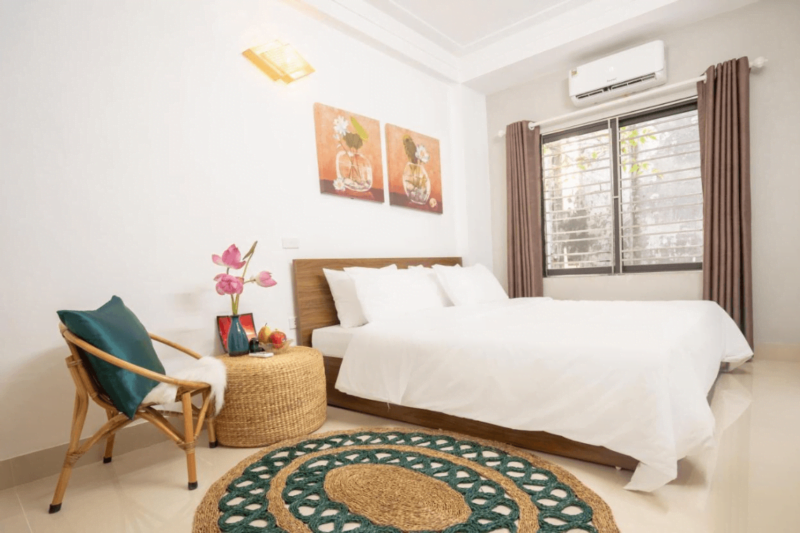 When it comes to homestays, every country differs slightly. Here is the typical Vietnamese organizational structure.
In Vietnam, some households decide to launch a homestay on their own. In rural areas, homestays are more frequently organized by NGOs and other organizations as part of a community development program.
The organizer provides training, financial loans, and marketing assistance. In order to host foreign visitors in their home, hosts must obtain a license, and before they can meet the standards and start doing business, they will typically make changes to the property, including installing western-style restrooms.
For this reason, you'll often see homestays in clusters. In rural areas, the community may decide to designate one house in the hamlet as a homestay. In other cases, numerous families will join in over time and start their own enterprises.
When you book a homestay, a middleman is sometimes needed because host families may have limited internet access or low language proficiency. It might be a social enterprise staff member, or it might just be a friend or family member who speaks English. They assist with administrative tasks and respond to inquiries from visitors both before and during their stay.
Booking.com, Agoda, or even Airbnb are some channels you may find an book a homestay in Vietnam. Otherwise, You may book directly with many homestays via their own Facebook accounts or websites.
Homestays typically provide a schedule of activities, which may include led hikes, culinary lessons, cultural encounters, etc.
Additionally, hosts can assist with planning transportation to your next location including renting motorcycles.
Reasons Why You Should Enjoy A Homestay In Vietnam
1. Experience the local hospitality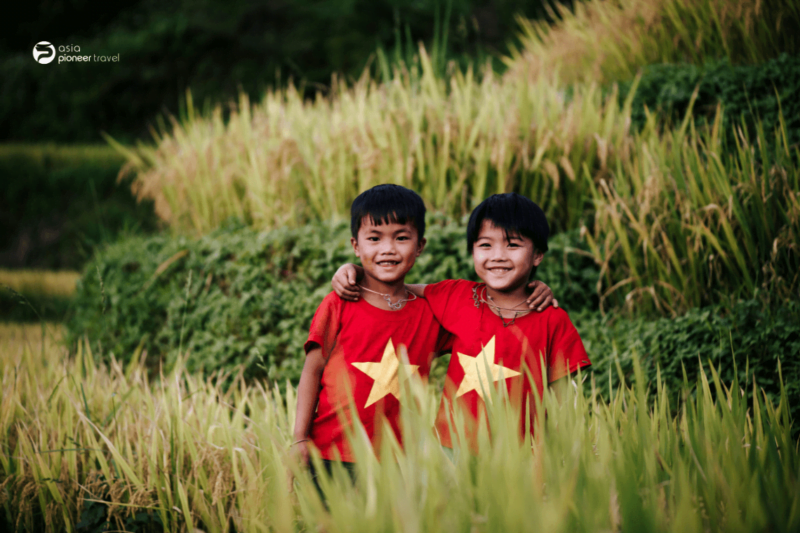 The people you'll meet are undoubtedly the actual highlight of a Vietnamese homestay. Vietnamese people are not only cheerful and hardworking, but they also treat their visitors with genuine care and concern. Your homestay host wants nothing more than for you to enjoy yourself, explore, eat well, and have a good time. Don't be shocked if you're offered a complimentary footbath, a variety of fresh fruits, or motorbike rides around town – it's our way of saying thank you.
You'll get a firsthand look at local life while staying at a homestay. Talk to the host family and learn how things are done in Vietnam. You may start up a discussion with a teenager, make friends with the granny who prepares your breakfast, or discover your host's hidden abilities, such as flute playing or folk singing. These real experiences are what make travel worthwhile.
2. Gain invaluable insights into local culture
Every ethnic minority in Vietnam is unique. Because ethnic minorities have their own languages and customs, staying with one of their families will give you a glimpse into their way of life.
Numerous homestays provide a schedule of cultural events for visitors, ranging from dance and music performances to therapeutic herbal baths. The unstructured connections, like browsing a family picture or shopping at a nearby market, that gives you a look into the local way of life are even more enjoyable. Often, beautiful traditional fabrics and costumes are used to adorn the homestay rooms. So, feel free to ask them if you have any questions. Ethnic groups are typically incredibly devoted to maintaining and encouraging their language and culture.
3. Stay in beautiful and unique accommodations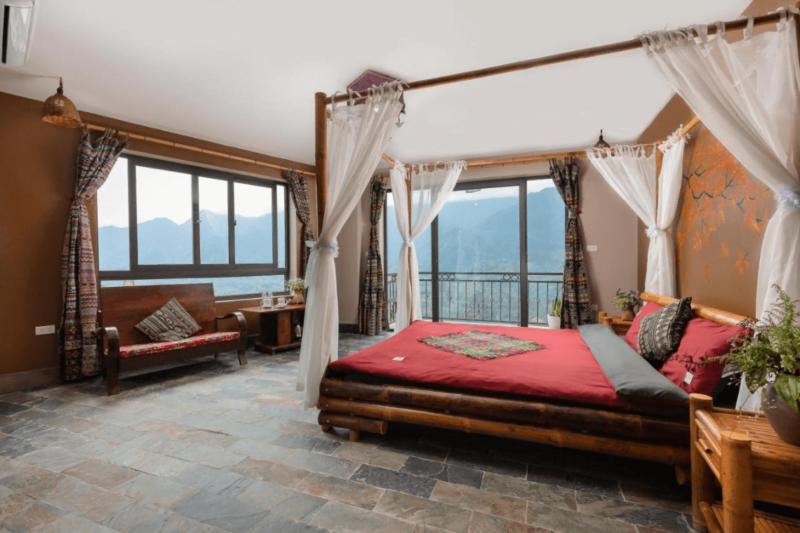 While Vietnam has its fair number of five-star hotels, nothing compares to the unique experience of staying in a local's house. Each homestay is unique, and you may be surprised by the variety of options available.
Stay in a bamboo hut in the shadow of ancient limestone karsts amid Ninh Binh's peculiar aquatic landscapes. Sleep in rustic wooden lodges and longhouses in mountainous places such as Sapa and Mai Chau. Simple brick homestays in the Mekong Delta are surrounded by canals, fronds, and fruit plantations. Homestays are also available in Vietnam's cities, providing an excellent chance to learn about sidewalk culture and urban Vietnam.
4. Taste the best home cooking in Vietnam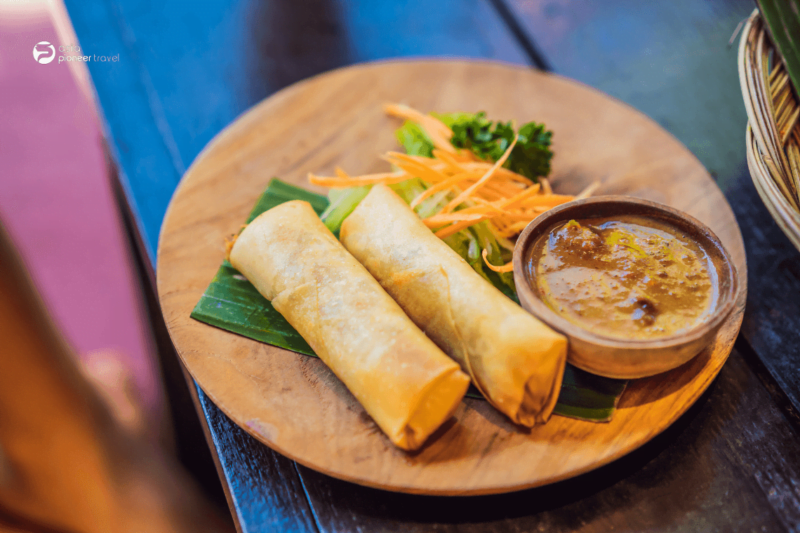 Homestay cuisine is the second best part of the entire experience, only after meeting new friendly people. Vietnamese homestays serve tasty, fresh food three times a day. Your host will make regional cuisine with local products. Vietnamese adore sharing fruit with visitors. Fruit with green tea is a popular snack.
Most homestays provide what's served without a menu. Don't worry—it's always delicious (do inform your host if you have dietary restrictions). Breakfast may include rice noodles in a savory broth or a crunchy Bánh Mì with eggs and steaming coffee. Lunch may be rice paper wraps with shrimp, tofu, herbs, lettuce, and cucumber soaked in fish sauce. Dinner is served family-style with steamed rice and a variety of veggies, fish, and meat dishes. Enjoy!
5. Take on nice short excursions and workshops offered by your host
Do you enjoy going on adventures? Staying at a homestay in Vietnam offers an excellent opportunity for in-depth exploration. Since they are familiar with the area's best-kept secrets, your host can guide you on how to time your trip to visit them. An insider's guide if there ever was one, homestay hosts in Vietnam frequently take visitors on walks through local villages and hamlets.
In addition to visiting the neighborhood, you can ask your host about the top sights and day trips nearby. Most likely, your host will be able to provide you with a bicycle and a map of the area, or they will make arrangements for a friendly boatman (or boatwoman) to take you on a custom tour. They can set you up with a motorbike guide and driver, or reveal to you the greatest hiking paths. You may be sure that your trips will be spectacular and distinctive if you follow these suggestions.
6. Support responsible tourism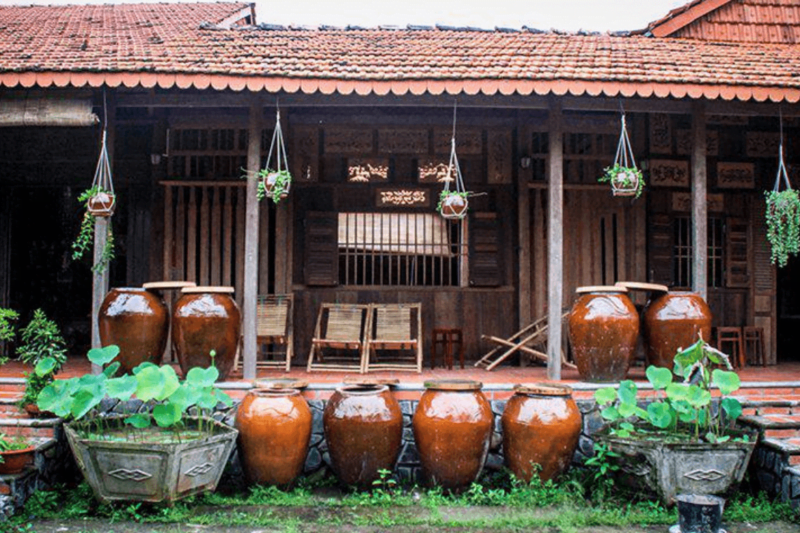 Instead of supporting a chain hotel, you're directly helping a local family when you stay at a homestay. Additionally, there are many other individuals outside the family whose home you are staying in that help a homestay run successfully, including cooks, farmers, fishermen, guides, and transport providers.
The fact that many cooperative homestays provide a community fund, which guarantees chances for community development, is an extra bonus.
7. Spend your money wisely 
It is undeniable that Vietnam's homestays provide incredible value for money, regardless of whether you are traveling on a tight budget or have more money to spend. The level of luxury and service you may obtain for about $10 to $15 each night might surprise you. You will definitely get more for your money because Vietnamese homestay hosts are extremely kind. Although some homestays have shared rooms and some have private rooms, you should always feel completely safe and at home wherever you go.
The best homestays in Vietnam are always clean and cozy, with new beds, common bathrooms, and outside relaxation spaces. Numerous homestays offer distinctive ethnic fabrics and patterns, as well as calming views of nature just outside your window. Vietnamese people will make an effort to make you feel at home by offering you tropical fruits, invites to tea and rice wine, hearty meals, and genuine smiles. It's likely that you'll have a great time and wish to return again.
Book your Vietnam trips with Asia Pioneer Travel – The Best Travel Agency in Vietnam!
Asia Pioneer Travel has over 14 years of experience in the tourism industry and has established itself as a premier, reputable, tailor-made travel agency in Vietnam and Asia. We constantly pay close attention to and comprehend the demands and preferences of our customers, enabling the creation of excellent holidays. After taking our bespoke tours, many customers have told their friends and family about them. Because our customers deserve it, we consistently strive to assure them of complete satisfaction.
Refresh your life! with Asiapioneer Travel
Free service. No credit card required