Visiting The Coolest Vietnam and Thailand National Parks

When looking into the Southeast Asia country's list for travelers, it is easy to see that Vietnam and Thailand are the two most outstanding names. With their famous abundance of unique fauna and flora, there's no surprise that these two countries rival the title of the world's most breathtaking natural landscapes in the region. And let's see what mother nature appeared to affectionately give to them through the sharp evidence: national parks.
National parks, in general, are the perfect getaway places that will equip you with a whole host of beautiful and unforgettable memories. Furthermore, they also represent a segment of their host country's ecosystem and natural environment that is to be safeguarded and preserved at all times. 
Let's check out the coolest Vietnam and Thailand National Parks on our list!
The Best 8 Vietnam And Thailand National Parks You Can't Miss
Kaeng Krachan National Park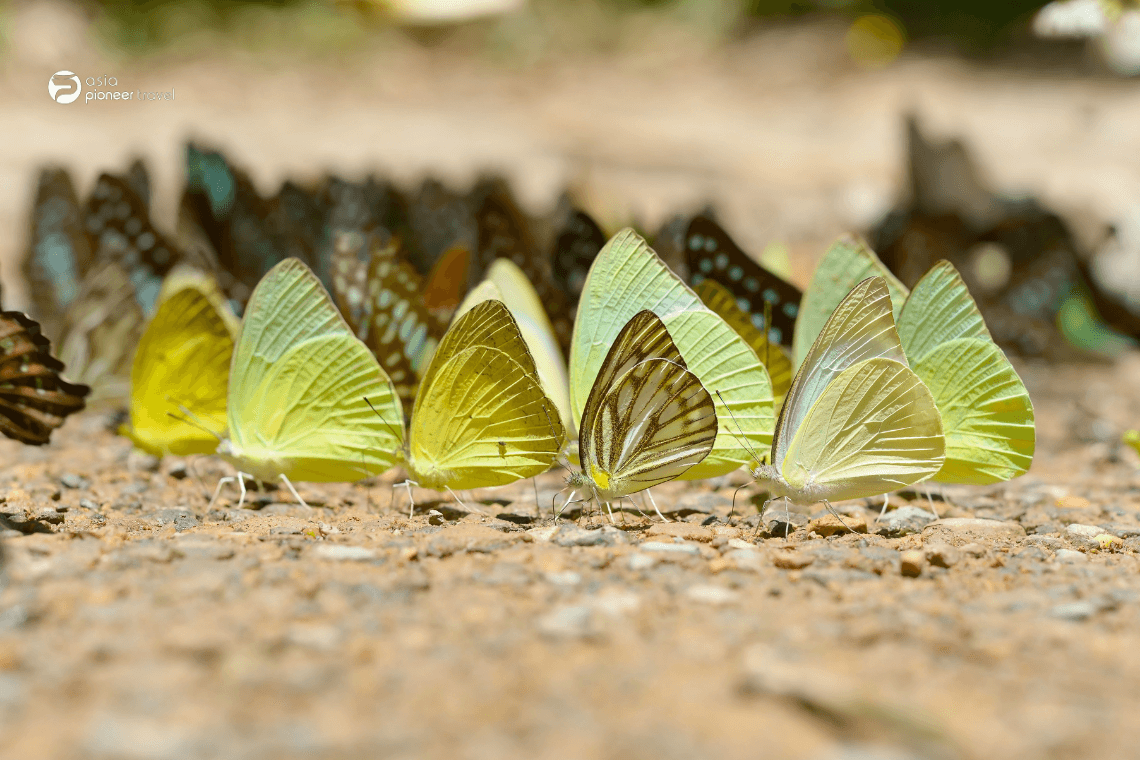 Having been declared a national park on June 12th, 1981, and recently listed as a World Heritage Site in July 2021, Kaeng Krachan National Park is a must-visit destination for any traveler seeking to explore the best national parks in the country. There is perhaps no other protected area in the country with such a diverse array of wildlife.
The park is a must-visit destination for any nature enthusiast. It offers incredible opportunities for wildlife watching, camping, and hiking. The viewpoints are simply breathtaking, especially when the sea of mist rolls in. Additionally, this is one of the country's top two destinations for birdwatching. The park also has a few medium-sized waterfalls and a few smaller caverns.
Doi Inthanon National Park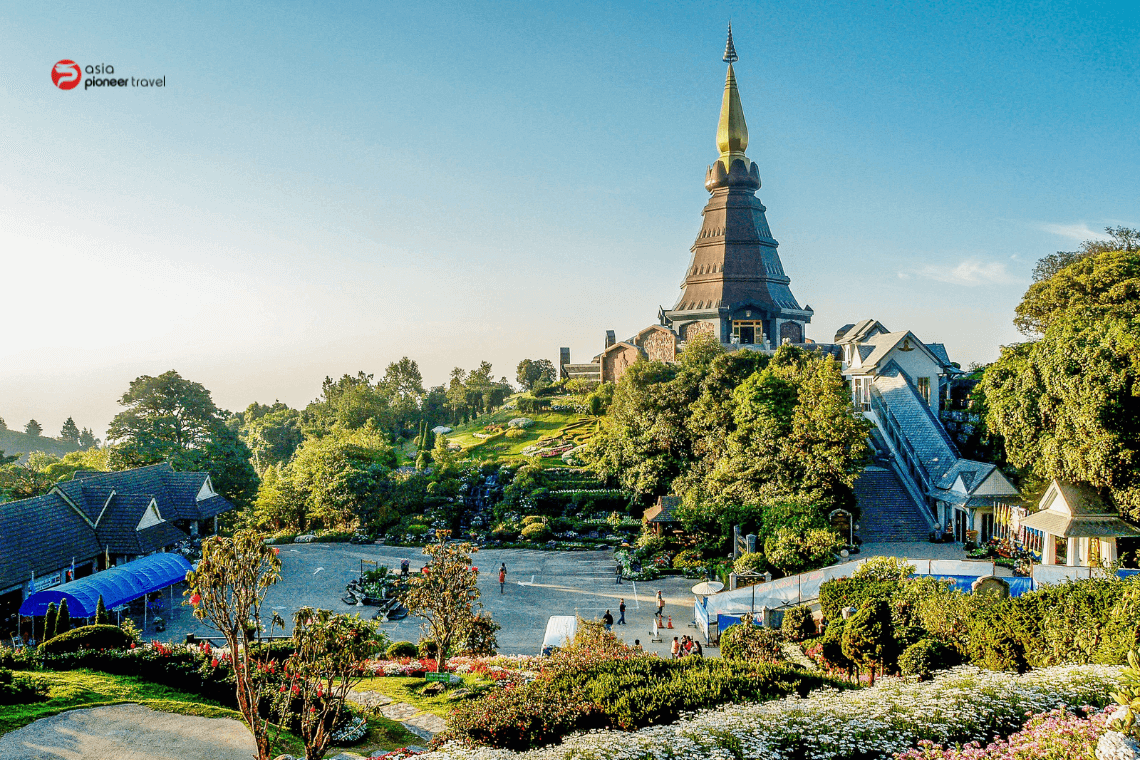 Discover the stunning landscape of Doi Inthanon, a national park covering a vast area of 482 square kilometers. Known as "The Roof of Thailand," this park boasts a unique cool climate, with an average temperature of 10-12°C.
You can visit the impressive Phra Mahathat Napha Methanidon and Phra Mahathat Naphaphon Bhumisiri temples, constructed to celebrate the 60th birthdays of Thailand's King and Queen. Take on exciting trails, marvel at the serene waterfalls, and admire the magnificent summit for the daring adventurer.
Khao Sok National Park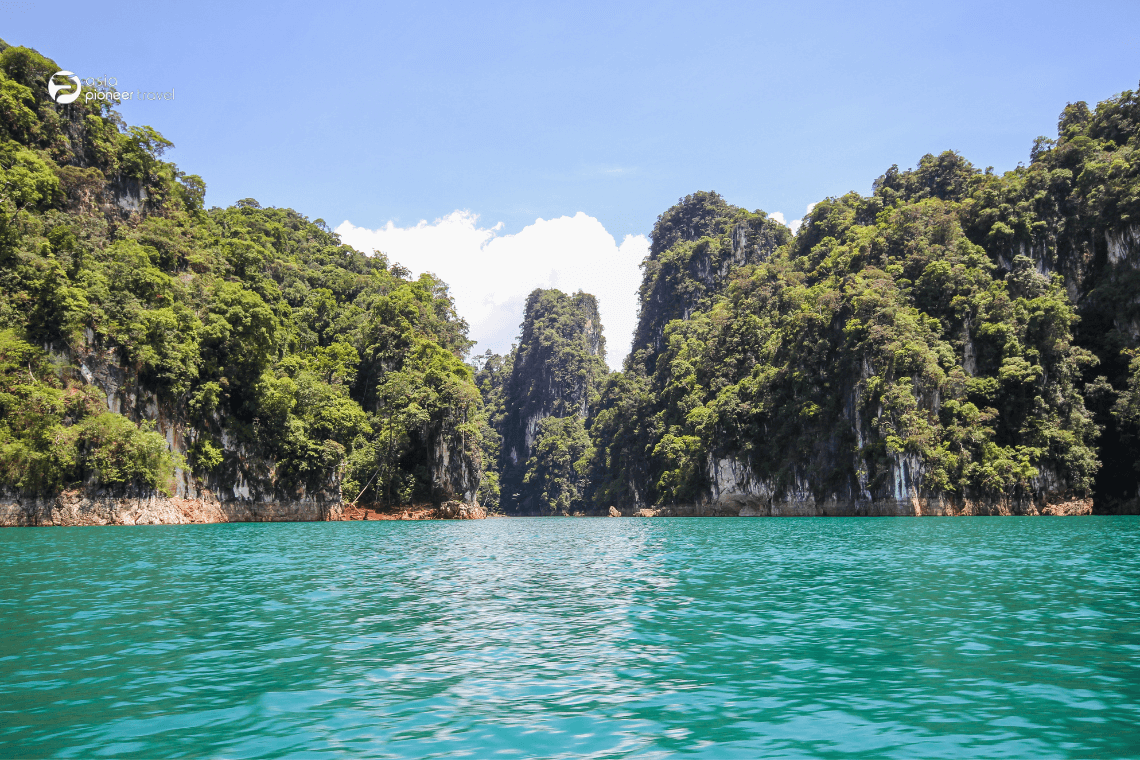 If you're looking for an unforgettable adventure in South Thailand, Khao Sok National Park is a must-visit destination.
With its vast array of rare flora and fauna, including the world's oldest rainforest, this park promises to be an incredible experience for any curious traveler. Hike through the jungle to discover hidden waterfalls, stay in raft houses on Khao Sok Lake, explore mysterious caves, and witness the breathtaking limestone hills. The popular Sok River is just one of many water streams to explore, and the stunning limestone formations are a testament to the power of natural elements over time. Don't miss out on exploring this incredible park during your trip to Thailand.
Kui Buri National Park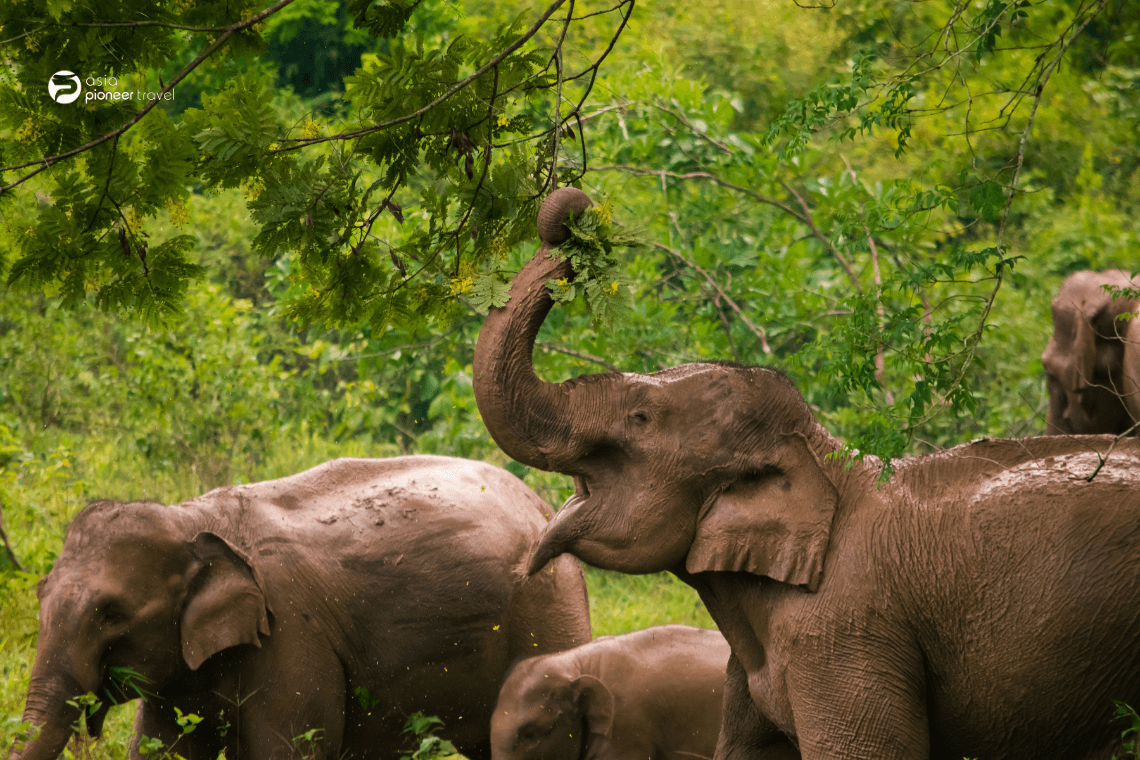 Kui Buri National Park, established in 1999, encompasses 969 km2 in Prachuap Khiri Khan Province, around 85 kilometers southwest of the popular tourist destination of Hua Hin. The park mountains are part of the Tenasserim Hills Range, which spans various protected areas in Thailand and Myanmar.
It is approximately 99% certain that tourists will encounter wild elephants on any given day of the year in Kui Buri National Park's animal-watching region, which is known as Thailand's best wild elephant-watching place.
Phong Nha – Ke Bang National Park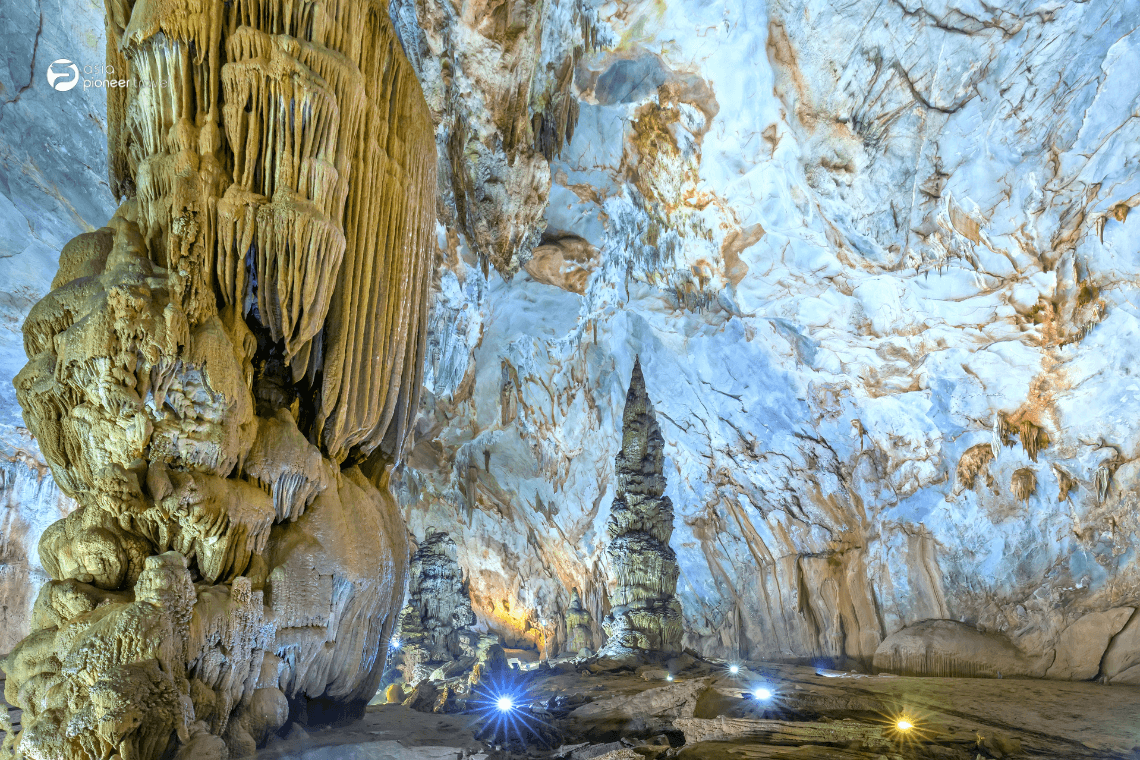 Phong Nha-Ke Bang is an epic destination every traveler must have on their bucket list. It's not just a beautiful place for those traveling in Vietnam but so much more. In 2003, the Phong Nha-Ke Bang National Park and its breathtaking caves were acknowledged as a UNESCO World Heritage Site, introducing the world to this stunning destination. The limestone cave complex is truly impressive and can captivate one's soul. The underground rivers are majestic, and flora and fauna found here are some of the most unique in the world, including hundreds of different types of birds.
As you embark on a scenic boat journey down the winding river, you'll be delighted by the serene surroundings of the rural landscape, complemented by the breathtaking spectacle of cave formations.
Cuc Phuong National Park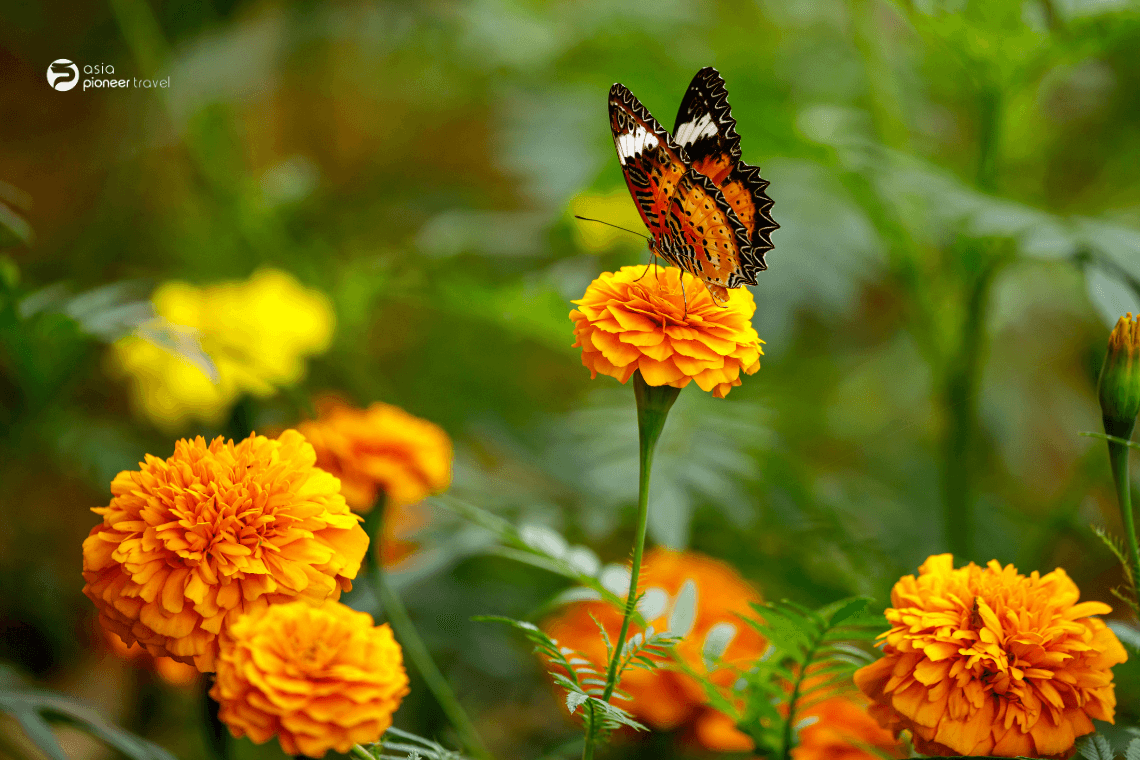 Cuc Phuong is Vietnam's first national park, having been established in 1962. It has a dense forest of millennia-old trees, prehistoric caves, botanical gardens, and two animal sanctuaries worth seeing. The Endangered Primate Rescue Centre recovers and rehabilitates illegally acquired primates, whereas the Turtle Conservation Centre operates rescue, conservation, and breeding programs.
Hiking is the name of the game in this area. Short treks include a 220-step trail up to the Cave of Prehistoric Man, where human tombs and tools dating back 7500 years were discovered, making it one of Vietnam's earliest human habitation sites. Spend your day walking, bird-watching, and kayaking, or staying in the welcoming Muong people's stilt huts.
Tip: Visit Cuc Phuong National Park when it's May, and you will be able to catch mesmerizing thousands of butterflies fluttering throughout the entire forest. Talk about a fairy tale in real life!
Bach Ma National Park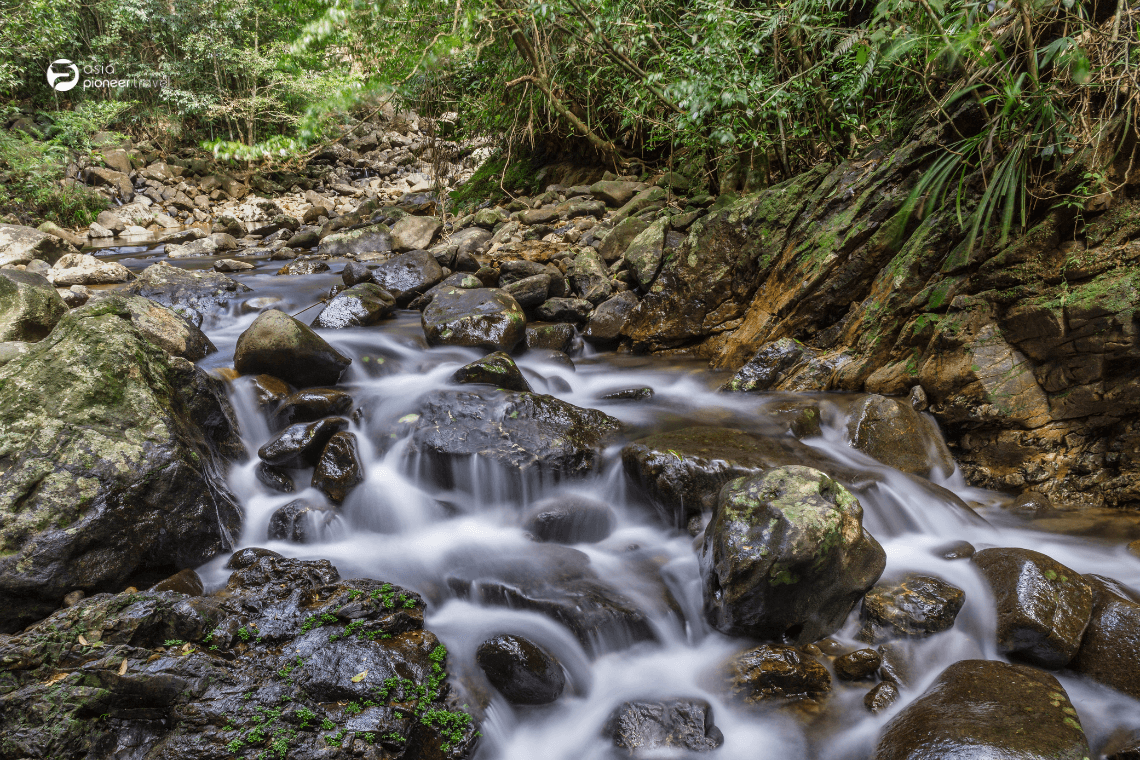 Bach Ma National Park stretches from the coast to the Annamite mountain range on the Laos border. It is an ideal destination for a day trip from the popular tourist spots of Hue or Danang. The park boasts over 1400 types of plant species, including ferns and orchids that are rare to find, which make up one-fifth of Vietnam's entire flora.
Additionally, Bach Ma is home to 132 species of mammals, of which three were discovered in the 1990s: the antelope-like saola, the deer-like Truong Son muntjac, and the giant muntjac. There are nine primate species, including the rare red-shanked Douc langur. Visitors can enjoy beautiful scenic views from the climbs and swim in the waterfalls. However, it's crucial to remain on the designated paths due to the presence of unexploded ordnance.
Cat Tien National Park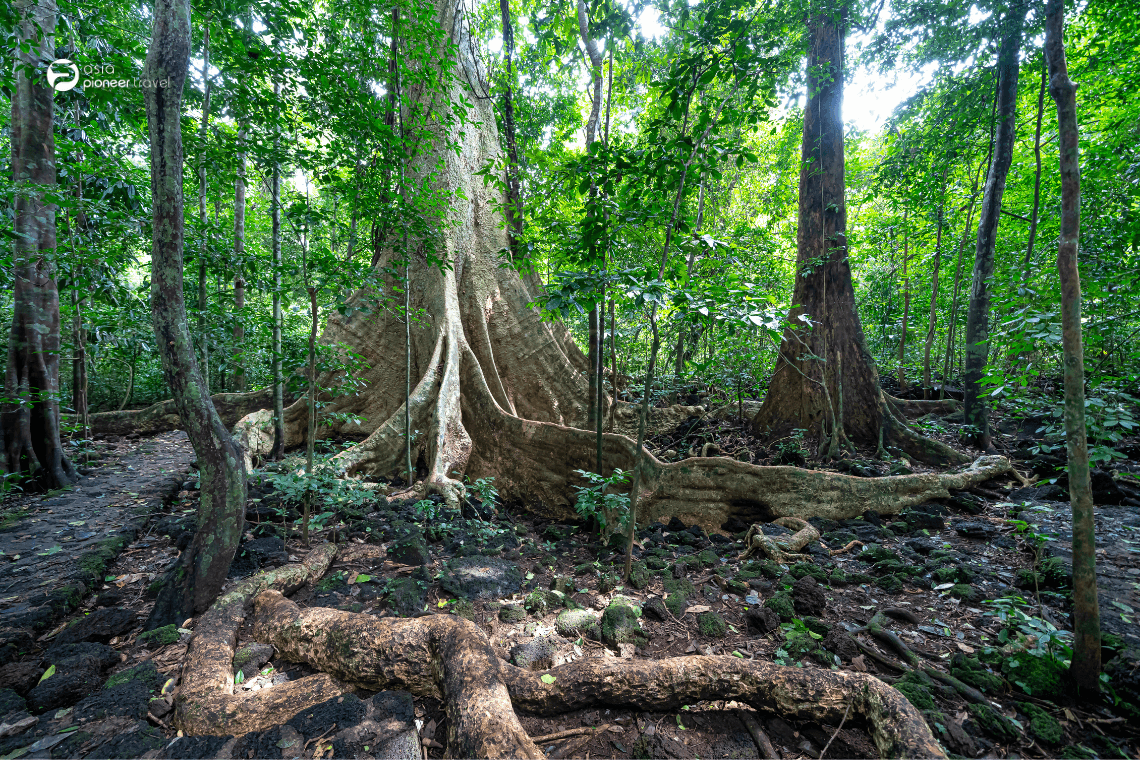 Cat Tien is around midway between Ho Chi Minh City and Dalat and can be reached in three to four hours from either city.
You could easily spend a week or more here and not get bored. Cat Then is an excellent alternative for individuals who enjoy sweltering jungle hikes. Multi-day tours will take you deep into the parks to see indigenous wildlife like bears, crocodiles, bats, snakes, and tropical birds. Don't miss the opportunity to go on a night safari and see amazing insects and colorful reptiles. If you'd rather not walk, you may cycle or motorbike through the park on a network of roads or go on kayaking and boating tours.
Let Us Help You Plan Your Holiday In Southeast Asia.
Don't let the planning stress you out. Tell us your travel ideas, and our travel advisors are very glad to give you suggestions and guidance for your trip planning. We can tailor-make your trip according to your interests and requirements and help to create the best Vietnam vacation for you.