Top 5 Vietnam Private Tours For Your 2023 Holiday

For many years, Vietnam has been a popular destination for visitors looking to discover stunning landscapes and unique culture. You can go alone or in a small group with your friends for maximum comfort, but you may miss out on local experiences if you do not have a local guide. On the other side, a group trip may provide you with local knowledge, but you may have to sacrifice it for flexibility.
What about a Vietnam private tour? Will it be the best of both worlds, allowing you to travel the country with your family and friends while maintaining complete flexibility? In this post, we will discuss why a private trip is a good choice and the 5 best Vietnam private tours that will allow you to discover our country's charm.
Reasons To Go On A Vietnam Private Tour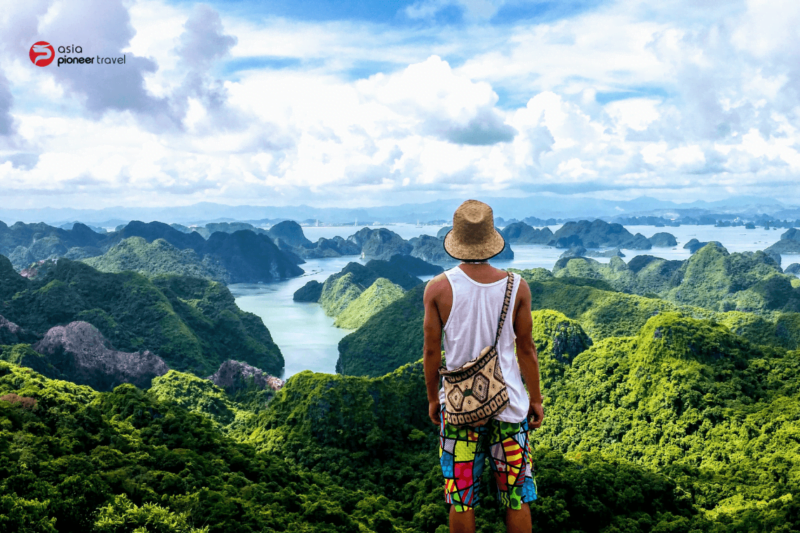 A private tour, in short, is the plan you designed, without all the other time-consuming tasks such as booking and purchasing tickets. Let's see the reasons why many travellers love to go on a Vietnam private tour.
1. Travel with your loved ones
Taking a private tour to Vietnam means traveling with only the people you care about family, and friends, or even by yourself. A private holiday that focuses completely on you would be excellent if you are planning a trip for a particular event (such as a honeymoon), looking for a trip with your closest friends who share comparable interests, or prefer a quiet holiday with your beloved children or elderly parents.
2. Travel with full flexibility
Service is tailored to a Vietnam private tour, and the customer's experience is prioritized. You can relax and enjoy your trip knowing that everything will be taken care of. If you are interested in past cultures or traditional architecture, a private tour guide can help you make your trip more cultural and historical. A Vietnam private trip may fulfill all of your needs, whether you want to roll around for Vietnamese street food or have an off-the-beaten-path experience.
3. More time-saving
When visiting Vietnam, especially major cities such as Hanoi, Ho Chi Minh City, or Danang, you usually have a limited amount of time to tour the country. Because you are unfamiliar with the places, it will be tough to get directions and will take you a long time to travel. However, the private tour guide understands just how to get to the places as quickly as possible while also showing the best sights of the city along the way.
4. Discover more amazing experiences
When traveling with a Vietnamese private tour guide, you can get a lot of support fitting in with the locals' way of life. As local tour guides, they will know exactly where the locals' favorite hangouts are and will allow you to interact with the Vietnamese people to gain local appreciation.
5. Offer utmost comfort
Depending on your schedule, you will have a private transfer for the duration of your journey. You can travel safely and comfortably without fear, from airport pickup and drop-off to sightseeing in numerous areas. On this door-to-door service, you and your travel partners will be the only passengers. There will no longer be any strangers.
6. More cost-efficient
At first look, the cost of a tailored tour appears to be slightly higher than that of a package tour. However, the experience and knowledge gained on a personalized tour are worth three or four times that of group tours.
One of the numerous advantages of taking a private tour is that the Vietnamese tour guide offers you unique and specialized knowledge of the sites, and you may ask as many questions as you like during the journey. A group trip can take you to shopping districts with additional costs and less sightseeing time. In general, the price you pay for a private tour represents the true value you will receive throughout your amazing journeys in Vietnam.
7. You decide your travel date & time
Last but not least, the reason to select Vietnam private tours is the freedom to travel. You can choose how long you would like to stay in an area and where you want to go next. Unlike a group trip, when you have to linger at one location that you are not very interested in, private excursions allow you to cut it short and go for more intriguing destinations whenever you choose.
A Vietnam private tour not only provides you with demand-tailored adventures but also provides you with many interesting facts and stories about the attractions that you would never find on a group tour or solo travel.
>>Read More: Top 20 Best Things To Do In Vietnam | 2023 Edition
Top 5 Vietnam Private Tours For 2023
Our private Vietnam tours are built to help you explore the different charms of the country, so whether you are a beach lover or are interested in the culture and heritage, etc., we are confident we can offer a once-of-a-lifetime holiday for you.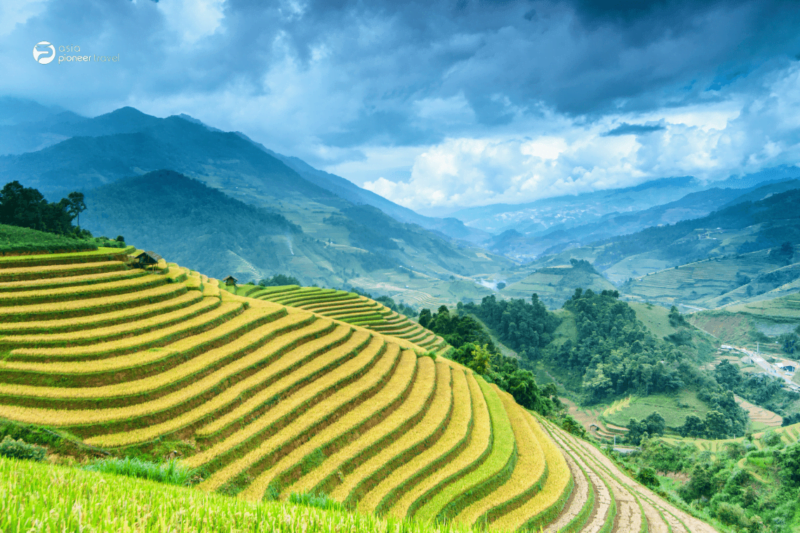 You're in for a treat with our "The Very Best of Vietnam" tour! You'll get to explore all the top attractions and have an unforgettable experience in 15 days.
What exciting things can we expect to be included in this tour? The journey will start with touring the well-known locations in Hanoi, Sapa, and the villages of the local ethnic groups. You will love the breathtaking view of thousands of limestone islands in Halong Bay!
You'll have the opportunity to explore the famous sites of Danang, stroll through the charming streets of Hoi An Ancient Town, and discover the fascinating stories behind Hue's historic landmarks in the central region of Vietnam. Get ready to witness the spectacular Cu Chi tunnels and immerse yourself in the vibrant energy of life in the Mekong Delta. The tour ends in Ho Chi Minh City, which is often considered to be Vietnam's most exciting and dynamic city.
Itinerary
Day 1 – Day 7: Hanoi – Sapa – Halong Bay
Day 8 – Day 11: Hoi An – Hue
Day 12 – Day 15: Ho Chi Minh City – Cu Chi Tunnels – Mekong Delta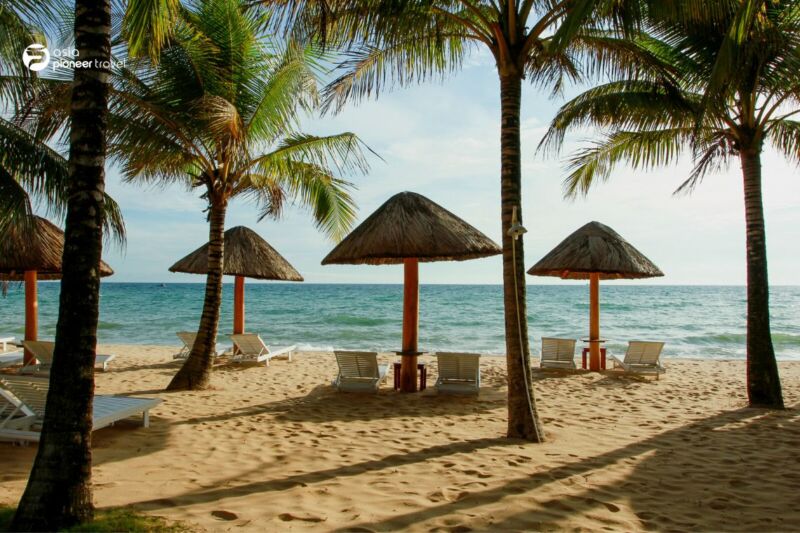 You want to visit the nation's stunning landmarks and unwind on its gorgeous beaches, right? You may do both on this 12-day tour!
Take a full-day city tour of Hanoi to learn about its history and culture before taking a cruise to see the imposing karst islands in Lan Ha Bay. Relax at Da Nang's spotless My Khe beach. Observe daily life in Hoi An's historic center, the city's peculiar blend of cultures as a former commercial port, and the villages along the Thu Bon River.
Discover the highlights of Ho Chi Minh City's metropolitan area and Ben Tre's picturesque canals. Before traveling to Phu Quoc for complete rest and relaxation on the white-sand beaches, learn about the intricate tunnel system in Cu Chi.
Itinerary
Day 1 – Day 4: Hanoi – Halong Bay
Day 4 – Day 6: Hoi An Ancient Town
Day 7 – Day 8: Ho Chi Minh City – Mekong Delta
Day 9 – Day 12: Ho Chi Minh City – Phu Quoc Island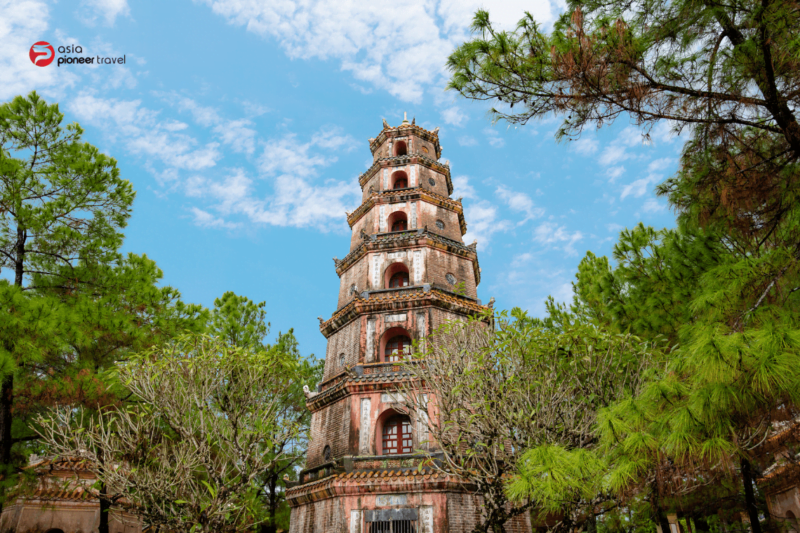 Take advantage of the first-rate service while exploring Vietnam's most alluring locations in 10 days.
Visit the highlights of Hanoi, Vietnam's 1000-year-old Capital, and sightsee Halong's huge karst pillars and caverns from the deck of a 5-star cruise ship. After taking a fascinating seaplane flight back to Hanoi, see Hue's historical sites. Spend some time unwinding at an opulent beach resort and take a leisurely stroll through Hoi An.
In Ho Chi Minh City, savor an authentic Vietnamese lunch at a top-notch eatery before visiting the city's main sights. Take a magnificent sampan ride across the Mekong Delta's intricate river system. Visit local businesses, hamlets, and rivers in a boat to get a taste of local life. Celebrate the end of your "Vietnam Luxury Tour" with a superb dining experience at one of Ho Chi Minh City's best eateries.
Itinerary
Day 1 – Day 4: Hanoi – Halong Bay
Day 5 – Day 9: Hue – Danang – Hoi An
Day 9 – Day 10: Ho Chi Minh City – Cu Chi Tunnels – Mekong Delta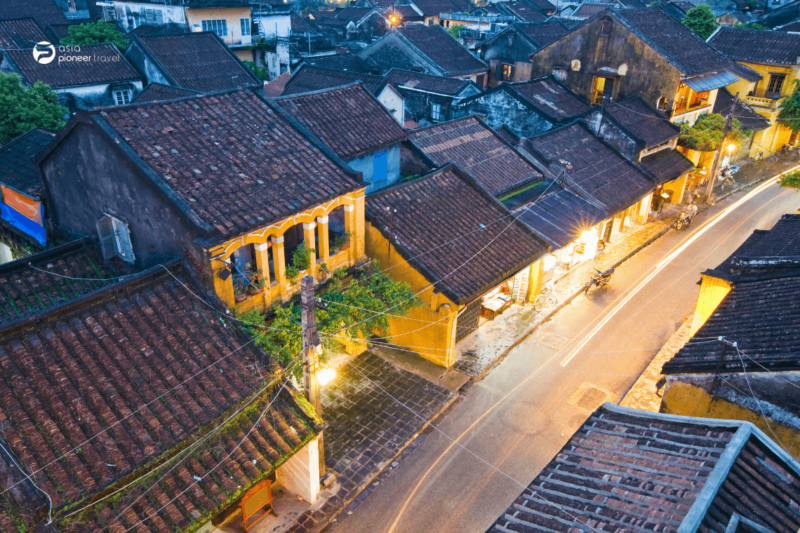 Set out on this exciting journey to see all of Vietnam's World Heritage Sites in 16 days.
Learn about Hanoi's most famous landmarks and regional cuisine. Embark on an overnight voyage on a junk boat to take in Halong Bay's spectacular splendor. In Ninh Binh, you can explore a variety of underground streams and grottos. Discover the magnificent Phong Nha and Paradise Caves, two of Vietnam's most stunning limestone caves.
For a boat trip on the beautiful Thu Bon river and a visit to the renowned Imperial Citadel, travel to Hue. Learn about the historical complex of My Son Holly Land as you stroll through the charming streets of Hoi An Ancient Town. Visit the famous sites in Ho Chi Minh City. Crawl the storied Cu Chi tunnels. Spend a day exploring lush green Ben Tre, the Mekong Delta's home of coconut trees.
Itinerary
Day 1 – Day 4: Hanoi – Halong Bay
Day 5 – Day 7: Ninh Binh – Phong Nha
Day 8 – Day 12: Hue – Hoi An – My Son Holy Land
Day 13 – Day 16: Ho Chi Minh City – Cu Chi Tunnels – Mekong Delta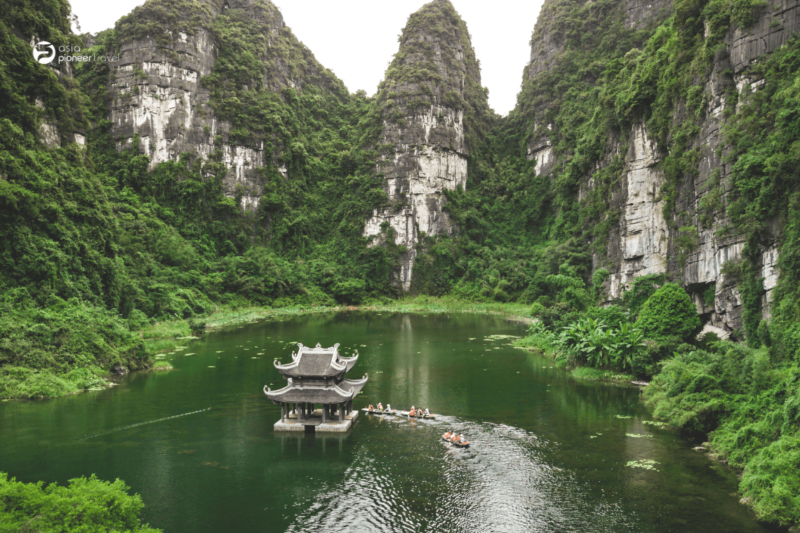 The "Vietnam Family Adventure" tour is just what you and your loved ones need to have a truly unforgettable experience in this magnificent nation.
Explore Hanoi from the back of a Russian Minsk Motorcycle. In Halong Bay, travel among magnificent limestone karsts. Join family-friendly short hikes and bike rides to explore Mai Chau and Pu Luong's pristine scenery and verdant rice paddies. Take a sampan for a tour of Ninh Binh's amazing network of caves and grottoes. In Nam Dinh, immerse part in village life.
Visit the main sights in Hue and have a great day of farming in Hoi An. Learn about the Cu Chi tunnels' underground network and the significant locations in Ho Chi Minh City. Meeting the villagers will give you a better understanding of rural life in Vung Liem (Mekong Delta).
Itinerary
Day 1 – Day 4: Hanoi – Halong Bay
Day 5 – Day 9: Mai Chau – Ninh Binh – Nam Dinh
Day 10 – Day 14: Hue – Hoi An
Day 15 – Day 18: Ho Chi Minh City – Mekong Delta
Asia Pioneer Travel – Leading Travel Tour Provider In Asia
Asia Pioneer Travel, formerly known as Indochina Pioneer, was founded in 2009 and quickly rose to prominence as a top provider of private tours to affluent clients in Asia. We pay close attention to our customers' requests so that we may design a special holiday full of enjoyable and memorable activities, a trip they'll want to share with their friends and family time and time again.
Asia Pioneer Travel has proudly designed hundreds of tours over the past 14 years and assisted more than 20,000 travelers from all over the world.
We strive to offer our customers the best holidays possible in Vietnam, Cambodia, Laos, Thailand, Myanmar, Nepal, Sri Lanka, and other countries.