Say "I do!" in Southeast Asia: Top romantic destinations in this charming region
Are you looking for a magical backdrop for a wedding proposal? Or a quiet getaway for only two golden hearts? A thrilling common adventure to create unforgettable memories? Go nowhere else, as they are all in here: Southeast Asia. And we have prepared a list of the region's most magical spots for traveling couples.
Let's begin your Southeast Asian visual tour right now with us!
Song Saa Private Island, Cambodia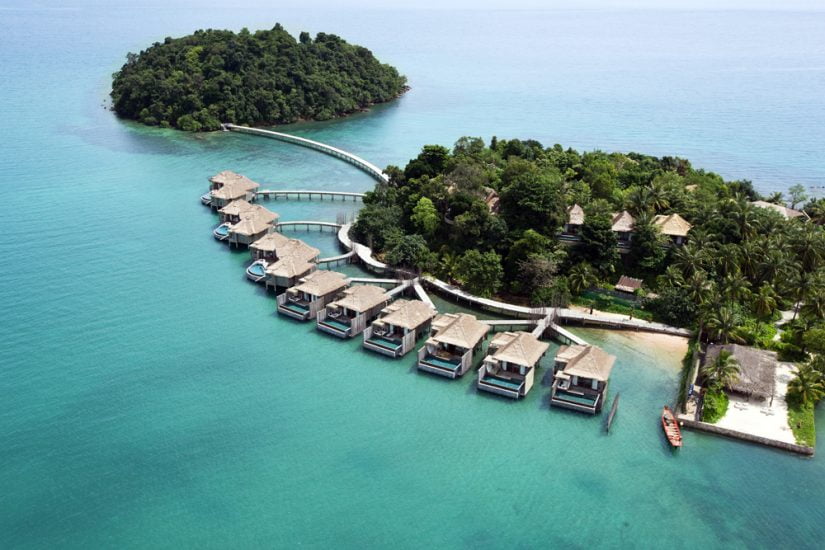 Song Saa is Khmer for 'Sweethearts', fitting for anyone looking to propose on this private island. Song Saa offers a tropical seascape with alabaster beaches and rainforests, a perfect venue for an exclusive and intimate proposal. A number of private locations on Song Saa's twin islands are ideal to pop the question and after she says 'I do,' Song Saa Private Island's exquisite overwater restaurant and lounge is a stunning setting to raise a glass of champagne in celebration and indulge in an evening of fine dining.
Sapa Lake, Sapa, Vietnam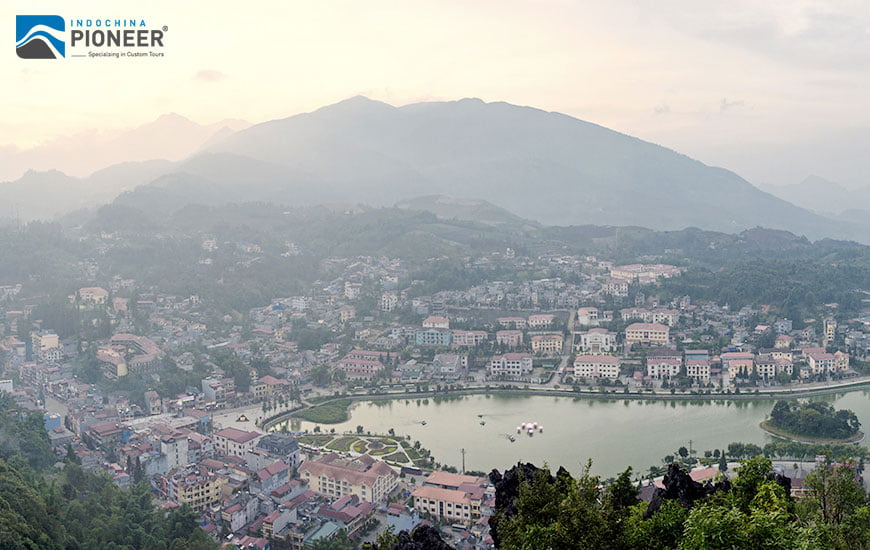 Fascinating attractions abound in the northwestern town of Sapa, but its pride and the most romantic place is the iconic lake and namesake. Here you can chill out while gazing at reflections of the whole town on the water. The view is even more picturesque as light fog lingers longingly over the blurred top of the lake.
Bokeo Nature Reserve, Bokeo, Laos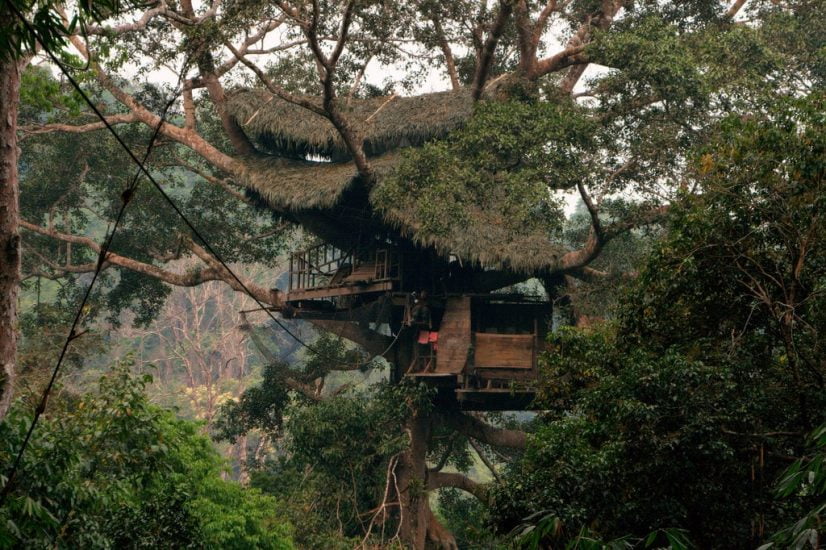 If you and your better half are wildlife lovers, Bokeo Nature Reserve is your next romantic destination. The protected forest of deciduous trees and mountainous terrains are home to the black-cheeked gibbon once thought to be extinct. The endangered ape species can only be found at high elevations in Laos, Vietnam, and China. You can stay in one of the treetop huts that are interconnected via zip lines, or trek across the terrains to observe the gibbons from under the canopy.
Banteay Srei, Siem Reap, Cambodia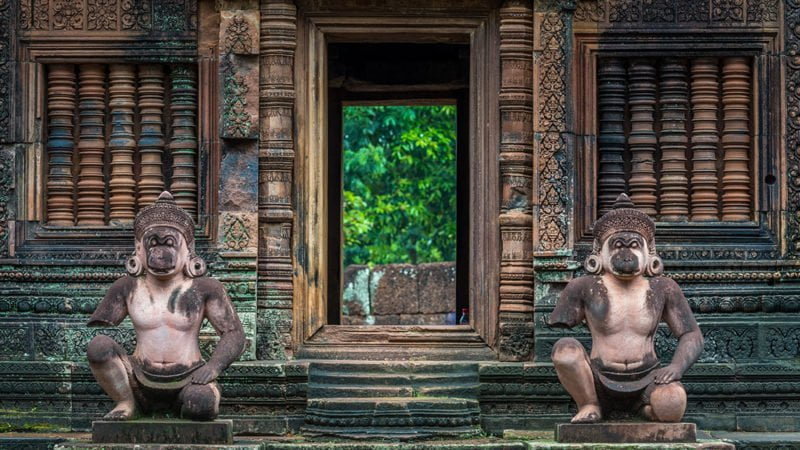 Located in the area of Angkor in Cambodia, Banteay Srei is considered one of the most beautiful temples dedicated to the Hindu god Shiva. Even the name is prepossessing: Banteay Srei means the "citadel of beauty." Built in the 10th century, the temple was crafted of sandstones in shades of pink and showcased some of the finest stone carvings. Renowned for beautiful sculptures and intricate design in sweet pinkish hues, Banteay Srei is a must-visit place if you and your sweetheart love the works of art from the ancient past.
Koh Samui, Thailand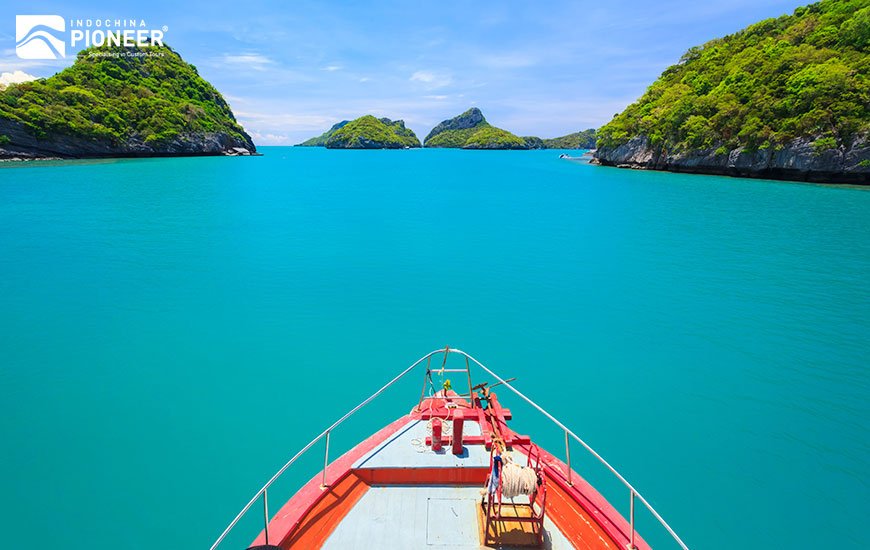 For those looking for a relaxing sunset proposal with a quiet and private atmosphere, Koh Samui offers just that. Situated in the heart of Thai Gulf, the island gem has all the things every beach lovers dream about, endless white sandy sandbank, crystal water, gorgeous sunset, and perfect cocktails. This is a wonderful destination for an adventurous holiday with that luxury twist. There are beaches, National parks, and even a thriving nightlife scene. You can spend your time relaxing in private in your villa or quaint, rustic guesthouses.
Let Us Help You Plan Your Trip In Southeast Asia.
Don't let the planning stress you out. Tell us your travel ideas and our travel advisors are very glad to give you suggestions and guidance for your trip planning. We can tailor-make your trip according to your interests and requirements, and help to create the best vacation for you.