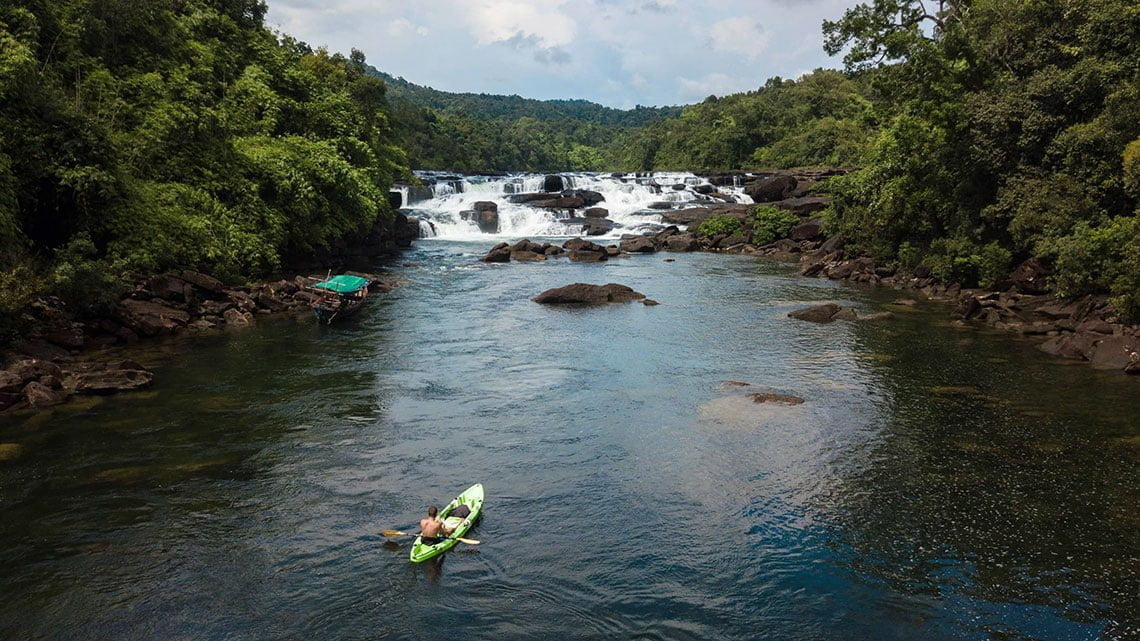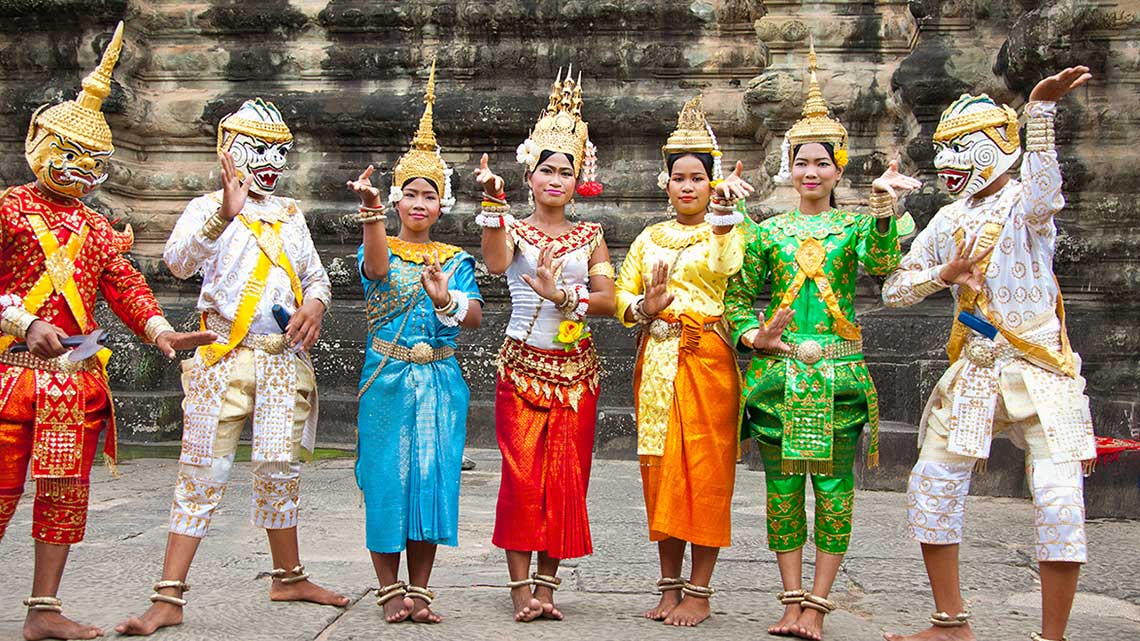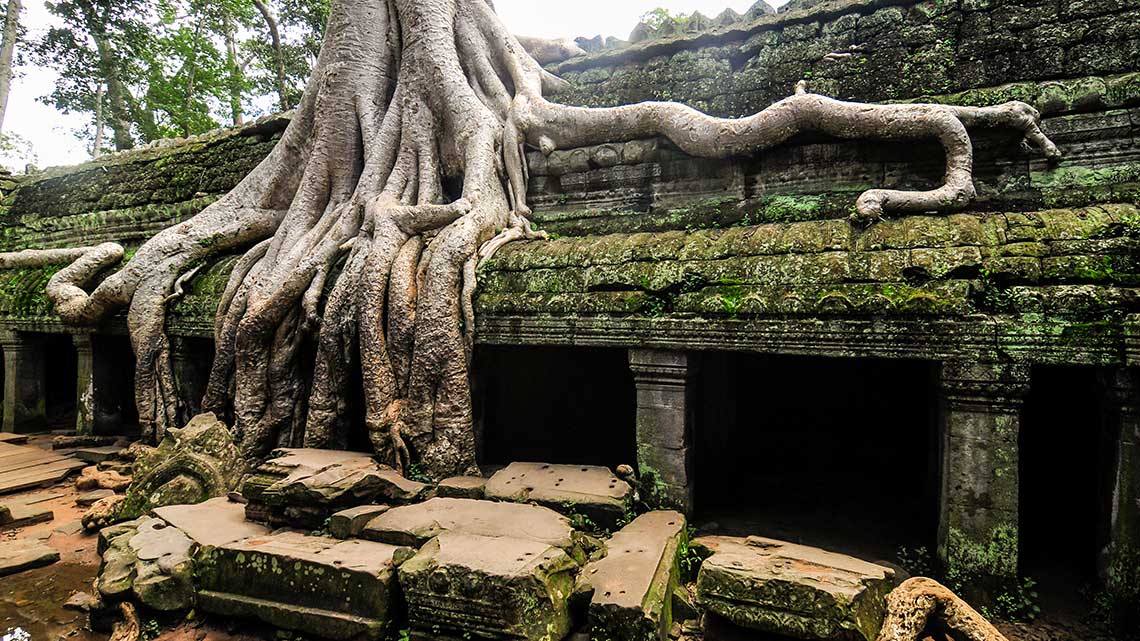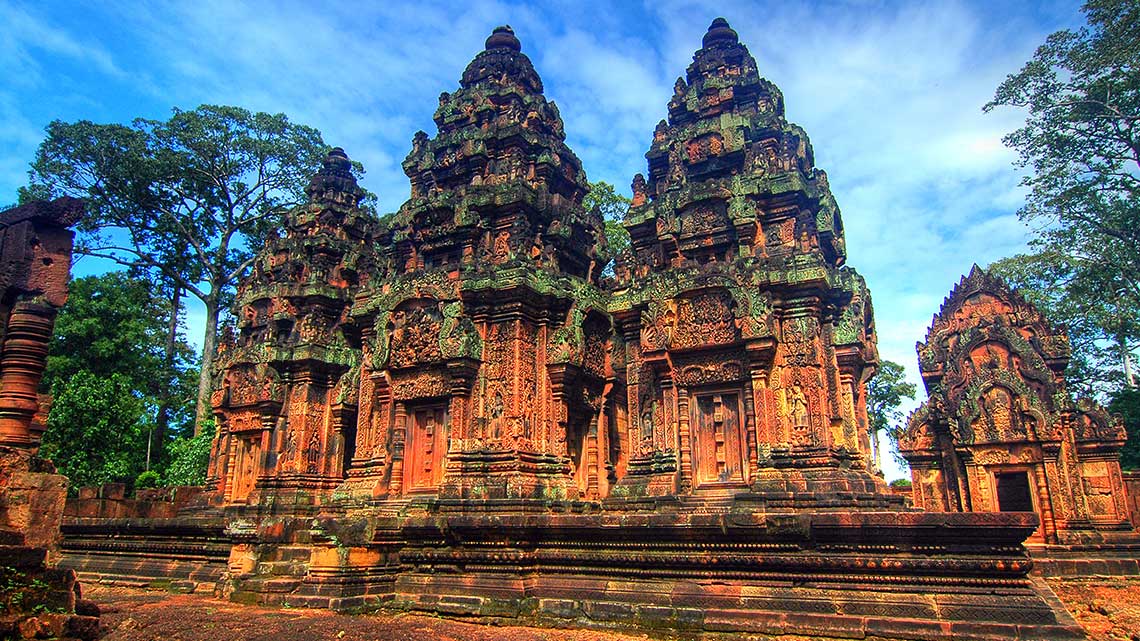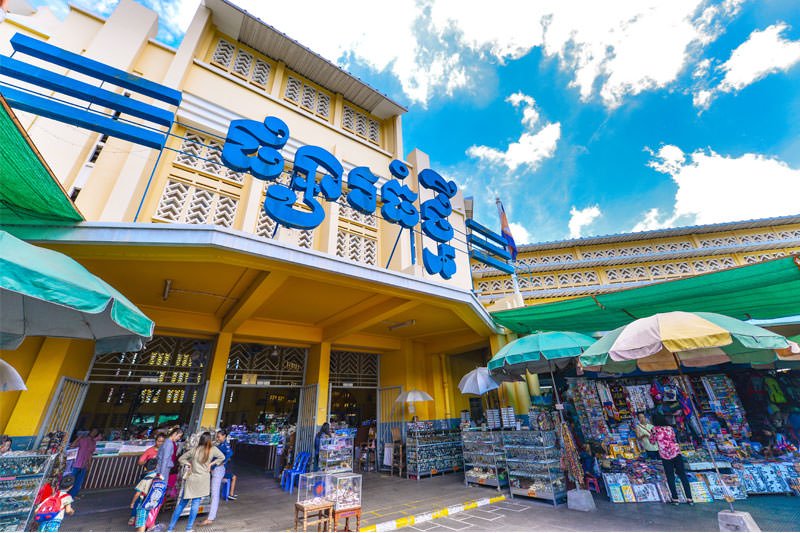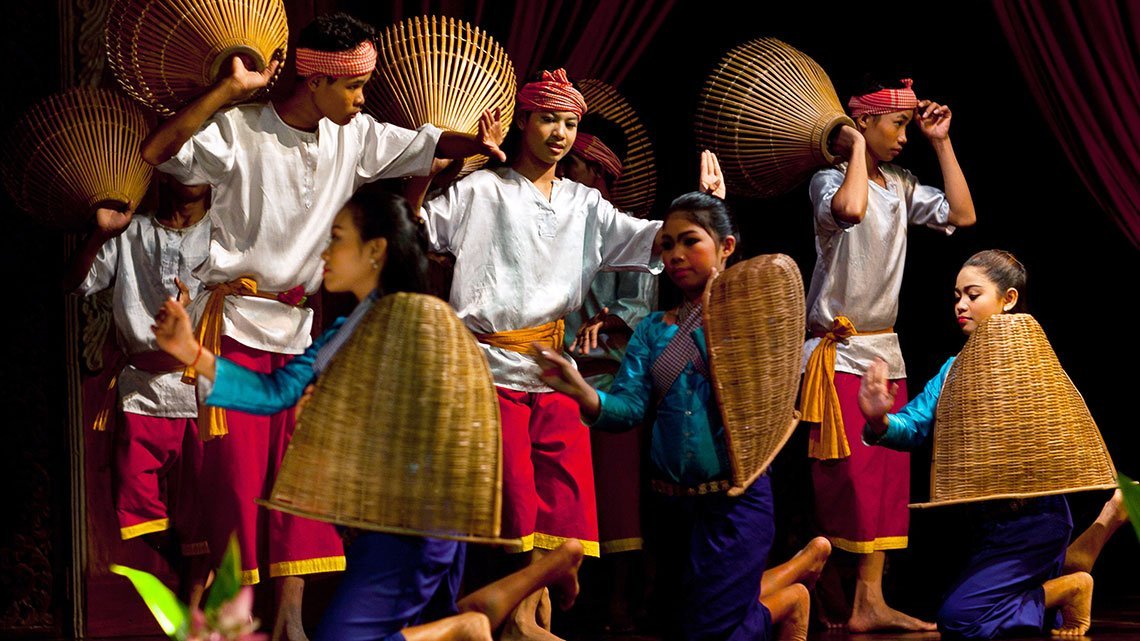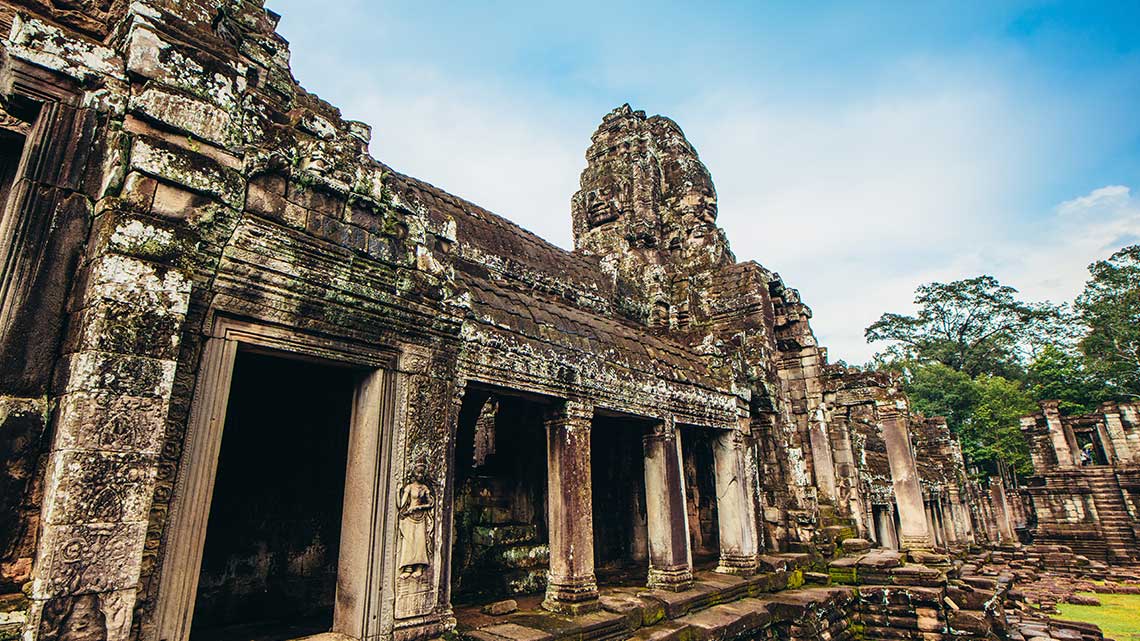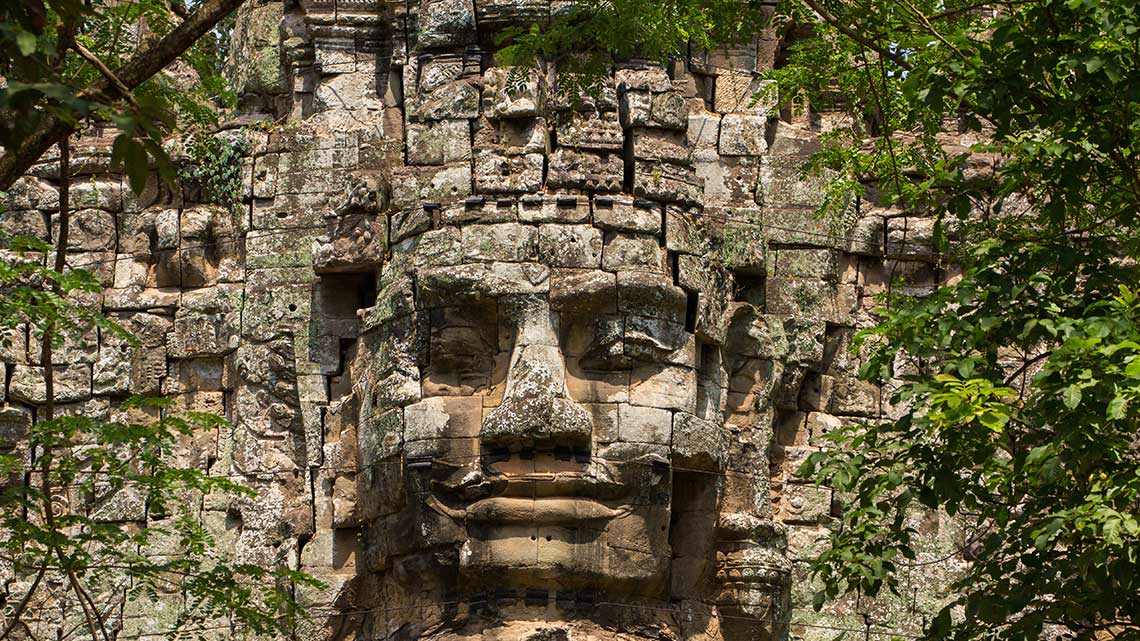 Overview
Active Adventure
Beach Escapes
Culture & Heritage
Family
Off The Beaten Path
Day 1 – 6: Siem Reap – Battambang
Arrive in Siem Reap. Embark on a temple exploration tour. Day trip to visit Koh Ker and Beng Mealea. Sightsee Battambang on a boat trip.
Day 7 – 10: Phnom Penh – Kratie
Drive to Phnom Penh. Visit Phnom Penh's highlights. Sightsee Kampong Cham. Cruise on Mekong River to meet the rare river dolphins.
Day 11 – 18: Mondulkiri – Ratanakiri – Stung Treng
Drive to Mondulkiri. Interact with the elephants at a sanctuary. Explore the local villages in Ratanakiri.
Explore the beautiful waterfalls and flooded forests of Stung Treng. Visit Preah Vihear temple.
Day 19 – 22: Siem Reap - Koh Rong
Return to Siem Reap and transfer to Koh Rong. Relax and spend the days at your leisure.
Board the departure flight from Siem Reap.
Customizable itinerary
This journey is an opportunity for you to discover Cambodia in-depth in 22 days. Visit the major sites of Siem Reap and embark on a day-trip to the expansive temple complex Koh Ker. Venture by boat to Battambang, known for its peaceful local life and many statues decorating the streets and buildings. In Phnom Penh, gain insight into Cambodia's past and culture as you visit the capital's remarkable places such as the Royal Palace, the Independence Monument and the Killing Fields. Travel from the port town Kratie to Mondulkiri, you'll have the chance to trek through lush forests and spend an entire day with the elephant families at the sanctuary. In Ratanakiri, enjoy its wonderful landscapes as you explore the local Lao villages in the proving. Admire the magnificent temple Preah Vihear before heading to Siem Reap. Relax on the idyllic beaches of Koh Rong island and Sihanoukville to mark the end of this wonderful Cambodia trip!
Want to read it later?
Download this tour's PDF brochure and start tour planning offline
Useful Information
This tour is built upon our firsthand knowledge & experience, offering you the best choices available. The price of this trip varies depending on the number of people in your party, dates of departure, and the availability of ground services. Please click on REQUEST A FREE QUOTE (above) and supply the required information, enabling us to send you your personalized quote within 24 hours!
Note: Amendments CAN be made to this tour to suit your requirements.
Sightseeing Highlights
Enjoy two days of fully guided Angkor complex tours in Siem Reap, with in-depth insights into the history of these extraordinary structures and plenty of time to see the spectacular Angkor Wat
A day trip to visit the jungle-clad Beng Mealea Temple which, is built on a similar scale and floor plan to Angkor Wat and the second-largest temple complex in Cambodia, Koh Ker, once served as the capital of the Great Khmer Empire
Delve into the dramatic Khmer legacy in Phnom Penh on a full-day guided tour around the Cambodian capital, passing by the sobering Tuol Sleng Genocide Museum (S21) and Killing Fields of Choeung Ek
Spend a half-day to explore one of "Silk Islands" villages where the weavers allow us to wander among their looms, admiring their skills at this knotty art form, finish the day with foodie tour by tuk-tuk in Phnom Penh
Wild day out at a pioneering elephant sanctuary that is home to the smaller-sized Cambodian Elephants and their larger Thai cousins, trek to Seima Protected Forest
Explore nature and local life in Ratanakiri, visit Sopheakmet Waterfall; that thwarted the grand designs of French imperialists (and which now mark the Lao border)
Discover Ramsar Wetlands area, a haven for critically endangered mammals, birds, fish, and a unique riverine flooded forest system that is a photographer's dream
End your Cambodia trip of a lifetime with a relaxing stay on the beaches on Koh Rong island.
Dining Experience
21 hotel buffet breakfasts.
5 dinners and 8 lunches at well-selected restaurants
1 street food tour
Travel Highlights
Your own private guide and driver for in-depth cultural touring based on your interests
Firsthand, sophisticated destination knowledge and recommendations from our locally born travel specialists
Itineraries that are customized according to your interests and preferences
A seamless travel experience, including all logistics, hand-picked hotels and restaurants, private airport transfers, internal transportation, and entry visa assistance…etc
Around-the-clock support from your travel designer and concierge before, during and after your trip
What's Included?
Private English speaking guide, accommodation, private tours and transfer, domestic flights, A/C vehicles, some main meals, all entrance fees, tax and service charge.
What's Not Included?
Your international flights from and to Cambodia, the entry visa to Cambodia, personal expense, tips to guide and driver.
Free service. No credit card required
Reviews on Our Service
Amazing People and Great Service
We have always been very interested in Vietnam and Cambodia, recently retired, we decided the time was right to make this trip. Living in Canada and booking a trip to SE Asia can be a little difficult given the 15-hour time change. We worked with Mr. Lam of Asia Pioneer travel and we had no issues. In fact, we wondered if he ever slept as it didn't seem to matter when we sent a question or request, the response was immediate. He kept in touch with us throughout our travels ensuring that everything was as we had hoped. They exceeded our expectations in all areas. The communication, knowledge, flexibility, and caring attitude was incredible.

We travelled for 7 weeks so the tour that we structured gave us a great mix of guided and free time. We were able to see the normal tourist sites, as well as spend some in-depth time in the villages and communities. This gave us a much greater insight into life in Vietnam and Cambodia. All I can say is that they are amazing and incredible people!

Our guides were great. Our drivers were safe and looked after us very well. I would not recommend anyone try driving on thier own if you are coming from a country where people obey the traffic laws. We learned over time that is is actully very organized chaos!

If you are looking for a great agency, we can assure you that Asia Pioneer cares about you and will look after you with every detail!
Thank you to Mr. Lam and the entire staff.

Maria & Tom – BC, Canada
Show more
Show less
Share your monents with us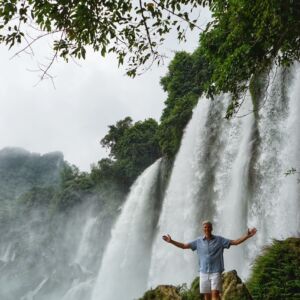 8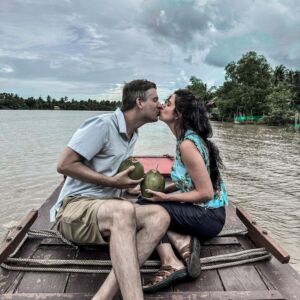 37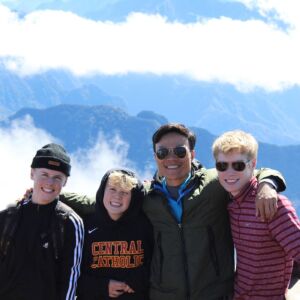 9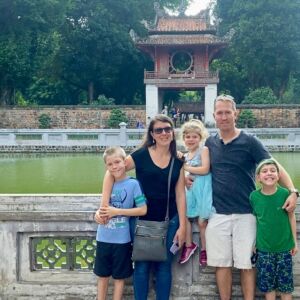 14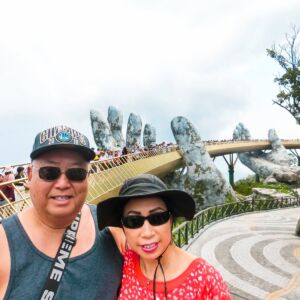 14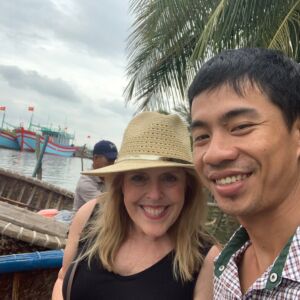 6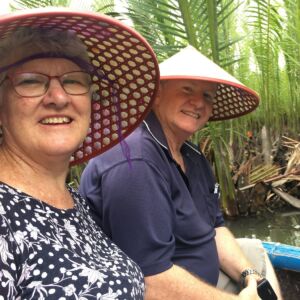 14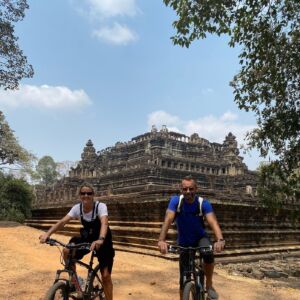 11