Top 5 places that are unmissable in Da Lat, Vietnam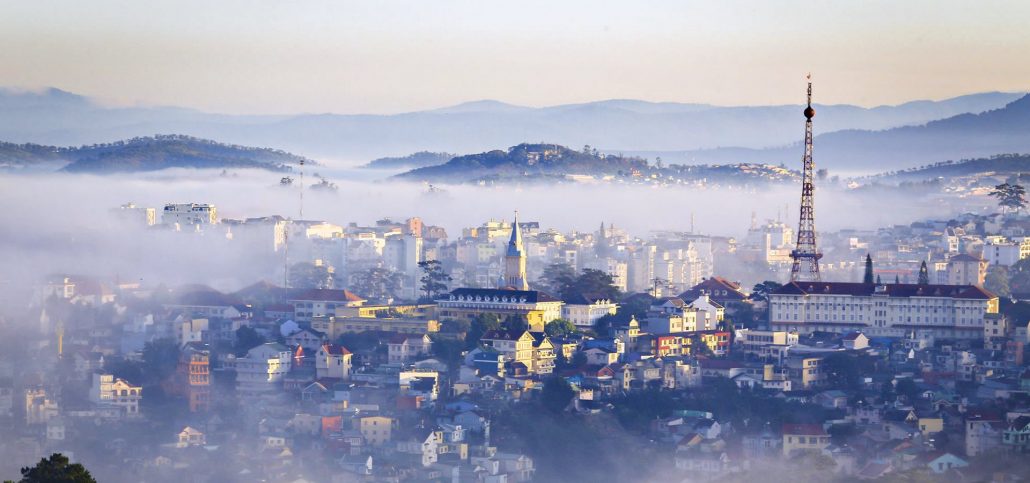 Dalat city of Vietnam, the valley of love, is well-known for its romantic atmosphere, and obviously a cool temperature all year around. You can have all the exotic experiences in this Lil' Paris, from wandering lovely churches, unique markets, winding streets, to visiting the colorful gardens with bunches of different flowers. So in case, you are a Dalat first-timer, here are the top 5 places that are so worth your visit.
Truc Lam Pagoda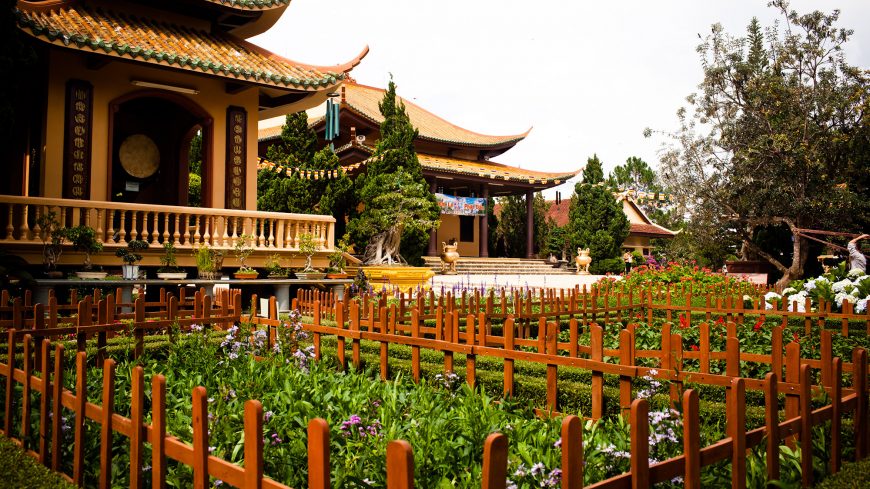 Spreading across twenty-four hectares, Truc Lam Pagoda is a Buddhist Zen monastery which houses over 100 monks and nuns who study and reside there. Whether you are a practicing Buddhist or not, this place is definitely worth visiting for the tranquil atmosphere and beautiful nature that surrounds it. Walk a short distance through pine trees to get to Tuyen Lam Lake. Although the lake is man-made, it proves to be a sight that you must not miss – you can even rent a boat out into the waters to soak in the scenic views!
Bao Dai's Palace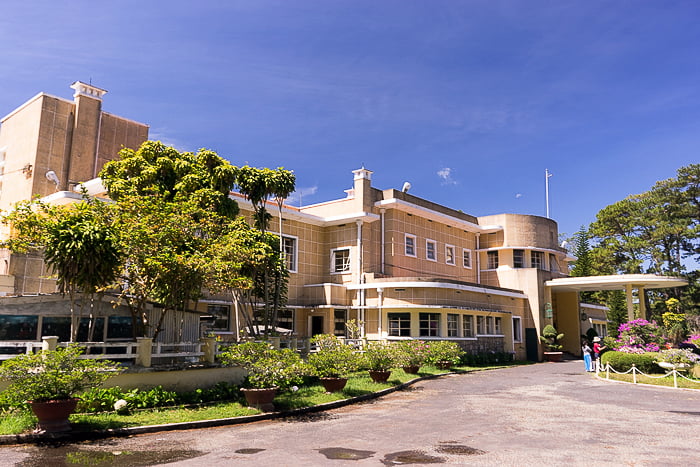 Partake in a mini-history lesson by exploring the summer palace of Emperor Bao Dai, the last emperor of Vietnam. Built in 1937, the interior of the house remains intact, allowing you to glimpse at how the royal family lived – from the view of their bedrooms to the cutleries used. Don't worry if you have no clue about Vietnam's royal family; information is provided as you tour the palace, making it a fun and educational tour especially for tourists. Fun fact about King Bao Dai: he had a total of seven wives and concubines and two of them were French!
Walk around the perimeters of the palace as well and you will understand why emperor Bao Dai picked this location to build his summer home. Not only is the air around the palace very fresh, but it also proves to be an idyllic setting with abundant trees and gardens around, perfect for a getaway.
Da Lat Railway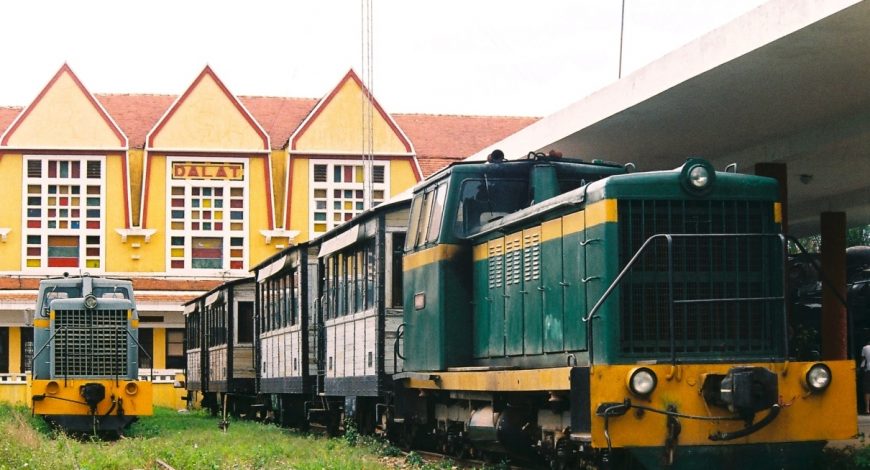 One of the oldest railway stations in Vietnam, Da Lat Railway is known for its art deco architectural style and its high pointed roofs. Initially planned by the French colonists as a route for tourists to Da Lat, this well-constructed station was sadly left abandoned as a result of the Vietnam War.
Today, Da Lat Railway Station is a popular attraction for travelers, especially train lovers! You will find an old steam train within the station, giving you the prime opportunity to snap some Instagram-worthy photos. To enhance your experience there, take the world's shortest railway train to Trait Mat village and back again! You will be greeted with a great view of the mountains, greenery, and even more greenery.
Da Lat Night Market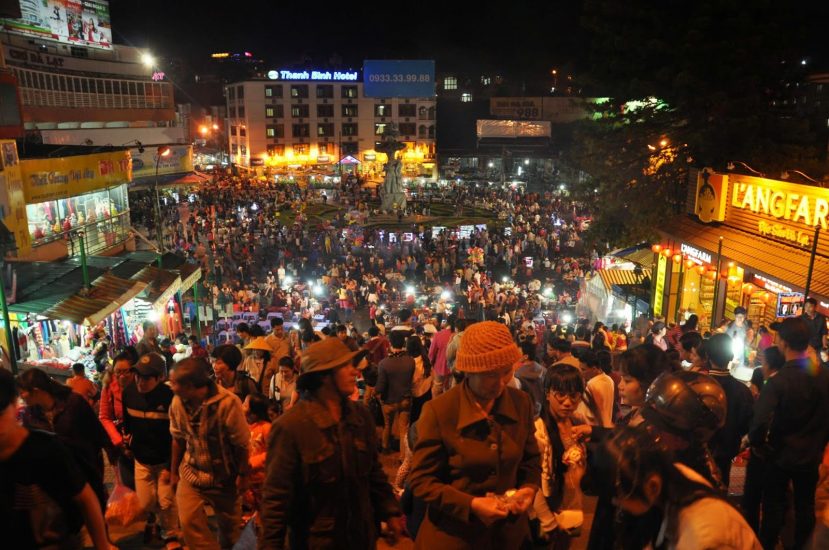 You can hardly get bored at Da Lat Night Market since everything can be found here from local produce to handbags. Just make sure you don't bargain for an item and decide not to buy it, the locals may fume at you for that! For those who aren't into shopping, visiting this market proves to be quite an experience on its own as you can catch how locals in Da Lat communicate and make a living.
Pongour Waterfall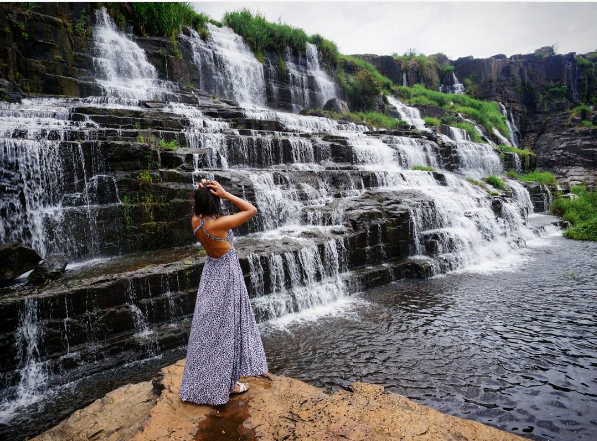 While there are many waterfalls around Da Lat City, Pongour Waterfall is easily one of the most beautiful of them all. If you only have time to catch one waterfall, I highly recommend making a trip to Pongour Waterfall, you definitely won't regret it. It may be quite a walk down before you reach the waterfall, but the area is filled with lush and healthy foliage. In October, yellow flowers are even seen to line the path down to the waterfall!
Pongour Waterfall offers a more poetic feel compared to the other waterfalls in Da Lat. The flow of water here is more gentle and it cascades down the multi-layered rocks, offering an extraordinary sight for visitors. It is also cleaner and quieter here, as many tourists miss this hidden treasure. While signs are put up to prevent visitors from entering the waters, feel free to remove your shoes for a salubrious walk along the waterfall! The guards won't stop you unless you scale too high up.
Let Us Help You Plan Your Vietnam Trip.
Don't let the planning stress you out. Tell us your travel ideas and our travel advisors are very glad to give you suggestions and guidance for your trip planning. We can tailor-make your trip according to your interests and requirements, and help to create the best Vietnam vacation for you.