Best Places In Southeast Asia For Thanksgiving Getaways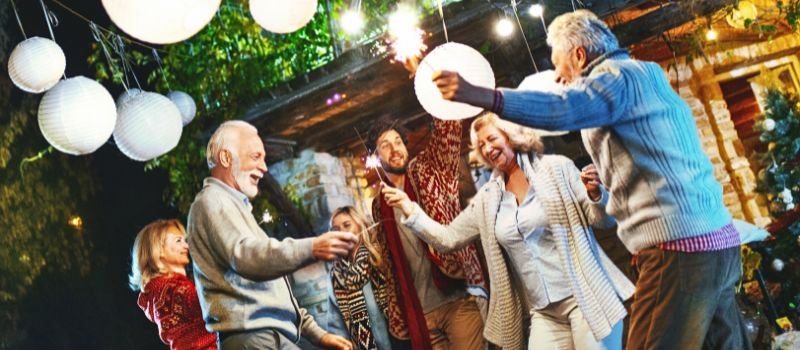 Thanksgiving, a special time for gathering and gratitude expression, can be a great chance to embark on a unique holiday adventure. And when planning for Thanksgiving getaways, Southeast Asia, a region brimming with vibrant cultures, breathtaking landscapes, and delectable cuisines, can provide the perfect places. Let's check out the most popular parts of this area, where you can escape the traditional celebrations while creating an exclusive and memorable holiday time. 
Why Southeast Asia Is The Ideal Place For Your Thanksgiving Vacation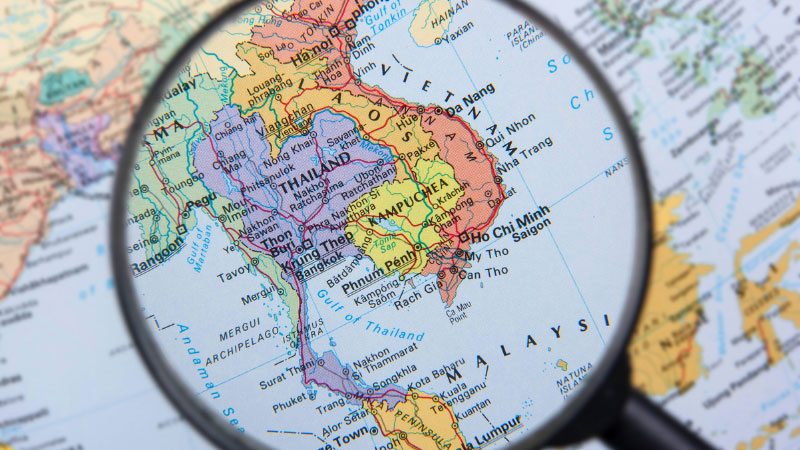 When it comes to planning a Thanksgiving vacation, Southeast Asia might not be the first destination that comes to mind. However, this vibrant and diverse region offers a plethora of reasons why it can be the ideal place for your Thanksgiving getaway.
Breathtaking Landscapes
From pristine beaches and turquoise waters to lush rainforests and majestic mountains, this region offers a feast for the eyes. Imagine celebrating Thanksgiving against the backdrop of stunning rice terraces in Bali or enjoying a scenic river cruise in Vietnam's Halong Bay. These picturesque settings provide the perfect ambiance for reflecting on gratitude and creating lasting memories.
Diverse Cultures and Experiences
Having a rich tapestry of cultures, traditions, and religions, this region during Thanksgiving allows you to experience a different way of celebrating and expressing gratitude. From witnessing colorful festivals in Thailand to participating in traditional ceremonies in Bali, you will have the opportunity to immerse yourself in the local customs and traditions, gaining a deeper understanding of the region's cultural diversity.
Perfect Weather
While many parts of North America and Europe are experiencing cold temperatures and even snow in November, Southeast Asia offers a tropical climate with warm temperatures and plenty of sunshine. This means you can trade your heavy coats and scarves for lightweight clothing and enjoy outdoor activities such as beach visits, hiking, and exploring vibrant cities without worrying about chilly weather.
Culinary Delights
Food plays a central role in Thanksgiving celebrations, and Southeast Asia is a food lover's paradise. The region is renowned for its diverse and flavorful cuisine, offering various culinary delights to please every palate. From the aromatic street food stalls of Bangkok to the delicious seafood dishes in Malaysia, you can indulge in a gastronomic adventure during your Thanksgiving vacation. Don't forget to try traditional dishes like pho in Vietnam, pad Thai in Thailand, or nasi lemak in Malaysia to savor the local flavors.
Local Festive Celebrations
Southeast Asia is a treasure trove of vibrant festivals and events, making it the ideal place for your Thanksgiving getaways. From the enchanting Loy Krathong in Thailand to the colorful Diwali celebrations in Malaysia and Singapore, each festival offers a unique cultural experience. 
Warm Hospitality
One distinguished characteristic of Southeast Asians is their warm hospitality. When you travel to this region during Thanksgiving, you can expect to be welcomed with open arms and experience the genuine kindness of the locals. Whether you're staying in a luxury resort or a budget-friendly guesthouse, the warm smiles and helpfulness of the Southeast Asian people will make you feel at home and enhance your overall vacation experience.
Top Southeast Asian Destinations For Your Thanksgiving Getaways
Vietnam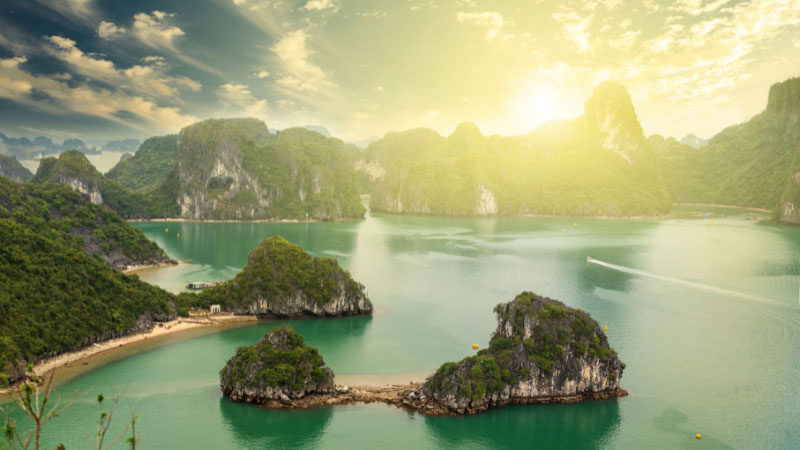 Halong Bay – The natural wonder of Vietnam
Halong Bay
Famous for its emerald waters and limestone karsts, this scenic UNESCO World Heritage Site offers a unique cruising experience. Spend your Thanksgiving vacation aboard a traditional junk boat, exploring the stunning caves and enjoying the picturesque sunset over the bay.
Con Dao
Known for its pristine beaches, crystal-clear waters, and untouched natural beauty, Con Dao is the top choice for travelers who want to escape the crowds and enjoy a peaceful Thanksgiving with their beloved ones. It is up to your choice to unwind on a secluded beach, take a leisurely bike ride through the quiet streets, or simply enjoy the sounds of nature.
>> Check out the best Vietnam tours at Asia Pioneer Travel.
Cambodia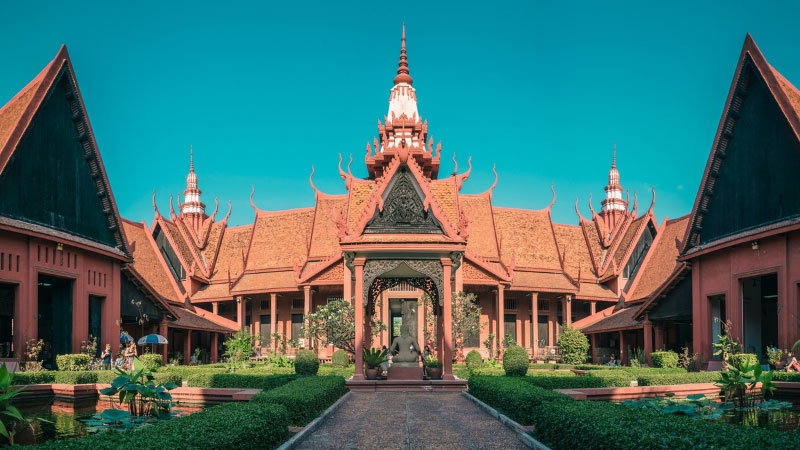 The must-visit National Museum in Phnom Penh
Phnom Penh 
Let's explore the Royal Palace, visit the sobering Tuol Sleng Genocide Museum, and immerse ourselves in the vibrant street markets of this capital city. You will have the chance to experience the unique blend of traditional and contemporary culture while savoring delicious Khmer cuisine.
Sihanoukville
November in this sea town immerses you in Cambodian culture and history. You can visit the local markets, such as Phsar Leu Market, to experience the vibrant atmosphere and sample local delicacies. Explore the temples and pagodas, such as Wat Krom or Wat Leu, to gain insight into the spiritual and religious practices of the local community. It is entirely worth learning about their traditions, which adds a meaningful cultural dimension to your Thanksgiving vacation.
>> Consider the most appealing Cambodia tours at Asia Pioneer Travel.
Laos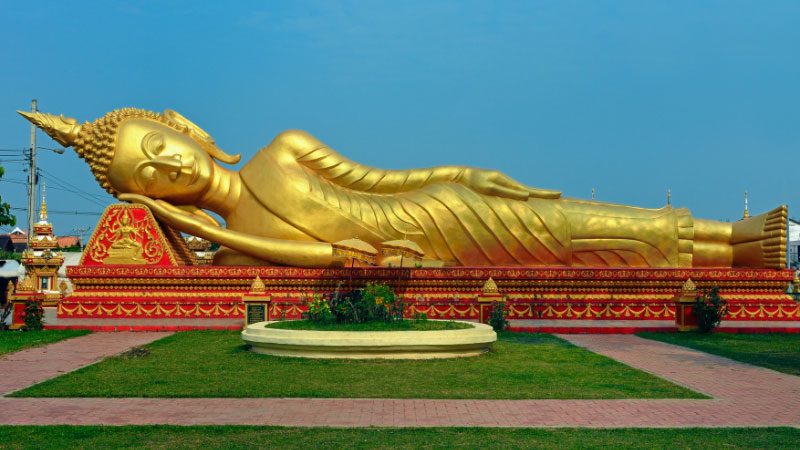 Explore the Buddhism culture in Laos
Vientiane
The capital of Laos is best known for its serene temples, warm-hearted people, and traditional Lao cuisine. Do not miss the chance to take part in the Boun That Luang festival, which usually coincides with your Thanksgiving getaway, and witness the grandeur of this important Buddhist celebration. 
Luang Prabang
This city is a designated UNESCO World Heritage Site, renowned for its well-preserved architectural and cultural heritage. The town is dotted with beautiful Buddhist temples, such as Wat Xieng Thong and Wat Mai, showcasing intricate designs and vibrant colors. Let's step back in time through the walking line on the historic streets of Luang Prabang to get a glimpse into Laos's rich history and traditions.
Thailand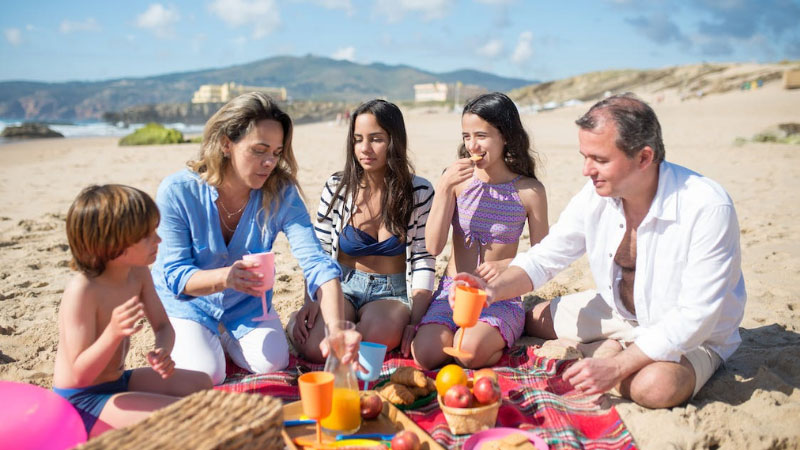 Spend your Thanksgiving getaway on the beach
Bangkok
The festivities taking place this November promise to create a memorable Thanksgiving getaway for you when visiting Bangkok. To commemorate the start of the dry season, Loy Krathong Festival of Lights is held on the evening of November's full moon. At the end of the month, Lopburi hosts the Monkey Buffet Festival, a few hours north of the city. Let's join all the activities and float your lantern on the Chao Phraya River as a symbol of gratitude.
Phuket
Phuket is renowned for its breathtaking beaches and vibrant nightlife. A Thanksgiving getaway in Phuket gives you the most popular spots for sunbathing, swimming, water sports, and various cultural shows to enjoy such as the Simon Cabaret Show. Reveling in the evening cocktails, dancing to live music, or watching a traditional Thai dance performance are just some of the top engaging entertainment options.
>> Find the best destinations in Thailand for your Thanksgiving getaways here.
Indonesia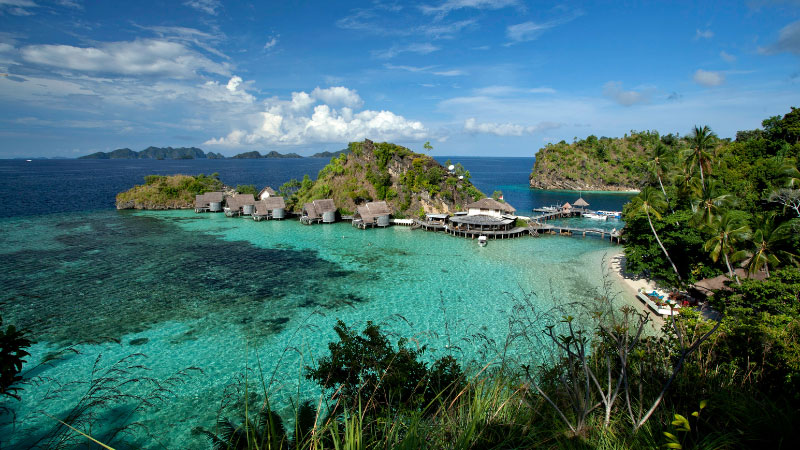 Enjoy natural spaces in West Papua, Indonesia
Raja Ampat
Raja Ampat, located in West Papua, Indonesia, is a paradise for divers and nature enthusiasts. With its vibrant coral reefs, diverse marine life, and pristine islands, Raja Ampat offers a unique and untouched natural experience. Explore the underwater wonderland, hike through lush jungles, and witness stunning sunsets over the azure waters during your Thanksgiving vacation.
Papua
For those seeking adventure this Thanksgiving vacation, Papua offers a wide range of outdoor activities to get adrenaline pumping. Trekking enthusiasts can embark on challenging hikes to reach the summit of Mount Trikora or explore the stunning Baliem Valley. River rafting, kayaking, and snorkeling are popular for water sports enthusiasts, allowing you to explore Papua's rivers and coastal areas.
Useful Tips To Plan Your Vacation For Thanksgiving
Planning a vacation for Thanksgiving requires careful consideration and early preparation to ensure a well-organized and enjoyable trip. Here are some valuable tips to guide you through organizing your Thanksgiving getaways.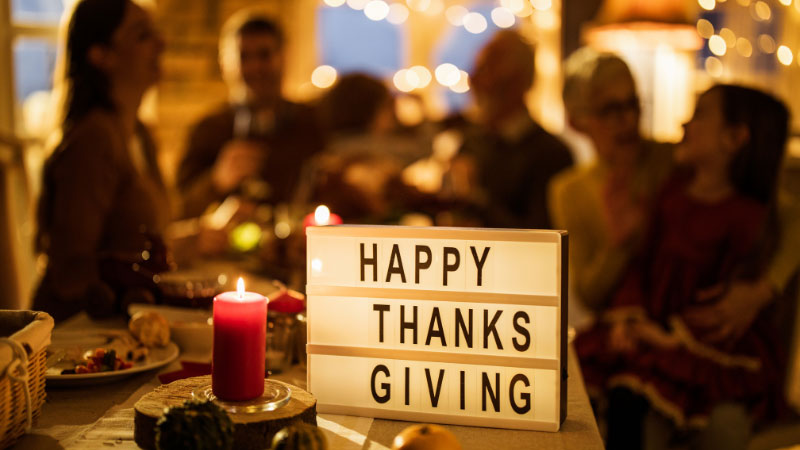 Handy advice for a happy Thanksgiving vacation
Book Your Flight Day Carefully
Thanksgiving itself is the ideal day to travel, so chaos can affect you even if you travel abroad.
The three worst days to travel can be the Wednesday preceding Thanksgiving, the Sunday following Thanksgiving, and the Friday preceding Thanksgiving. Travel experts advise departing on the Saturday before Thanksgiving and returning on Black Friday or the Wednesday after the holiday.
Plan To Celebrate Thanksgiving In Another Country
Even if you enjoy traveling for Thanksgiving, you could still experience holiday homesickness. While Thanksgiving isn't celebrated widely outside the United States, certain large cities will likely host a special turkey and stuffing meal. So remember to list out some American hotels near your stay to try their Thanksgiving buffets.
Consider A Holiday Cruise Trip
If you want to escape while still enjoying the coziness of holiday customs, a cruise might be a fantastic getaway. On Thanksgiving Day, many cruise lines will offer a lavish feast, and you can also anticipate beautiful fall décor. Even football games are available to watch on TV.
Prepare The Travel Insurance
It is important to have travel insurance with your  Thanksgiving getaways, regardless of when and where you go. This feature makes things much simpler if your journey has an unplanned stop. It can cover qualified expenditures you spend due to the delay, such as food, lodging, communication, and transportation, as well as any lost pre-paid fees.
With emergency medical benefits, trip interruption solutions, and trip delay avoidance with any attentive services, Asia Pioneer Travel can surely protect you against unfortunate events. Request a free quotation from our committed travel experts to plan your tailor-made Thanksgiving vacation now!