Mui Ne Sand Dunes – Unveiling The Natural Wonder Of Southern Vietnam

Mui Ne, a charming town in southern Vietnam, is known for its idyllic beaches, as well as magnificent sand dunes – an incredible sight of undulating red and white sands. Every visitor will have a one-of-a-kind and amazing experience at these dunes, which are a haven for both adventure seekers and those seeking peace. This article will take you on a tour of the stunning beauty and tranquil charm found in Mui Ne sand dunes, where each contour reveals the amazing artistry and timelessness of nature.
Explore The Unparalled Charm Of Mui Ne Sand Dunes
Mui Ne is home to two of Vietnam's most beautiful natural wonders: the Red and White Sand Dunes. Each set of dunes offers visitors a unique and unforgettable experience, with their own distinct charm and activities.
Red Sand Dunes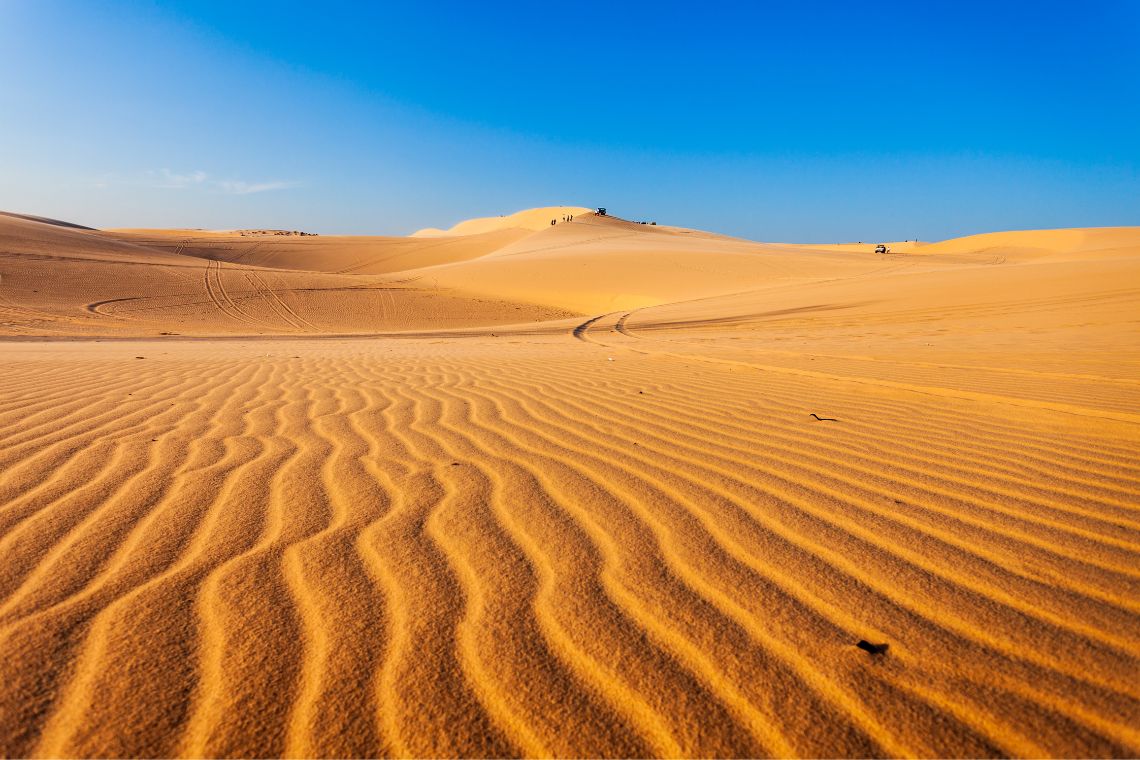 The Red Sand Dunes, or Mui Ne Sand Dunes, are situated 25 kilometers from the heart of Phan Thiet City, close to the picturesque Hon Rom Beach. This easily accessible location has made the dunes a beloved playground and photography spot for both locals and tourists.
The Red Sand Dunes are a hub of excitement and beauty. Visitors can engage in thrilling sandboarding, gliding down the slopes and feeling the rush of adrenaline. As the day ends, the sunset over the dunes provides a magical spectacle, with the sky and sands bathed in a warm, glowing hue, creating a perfect canvas for photography enthusiasts. After a day of adventure, indulge in the local culinary delights, from fresh seafood to the famous Vietnamese pancake, Banh xeo, available at nearby eateries and from street vendors.
White Sand Dunes (Bau Trang)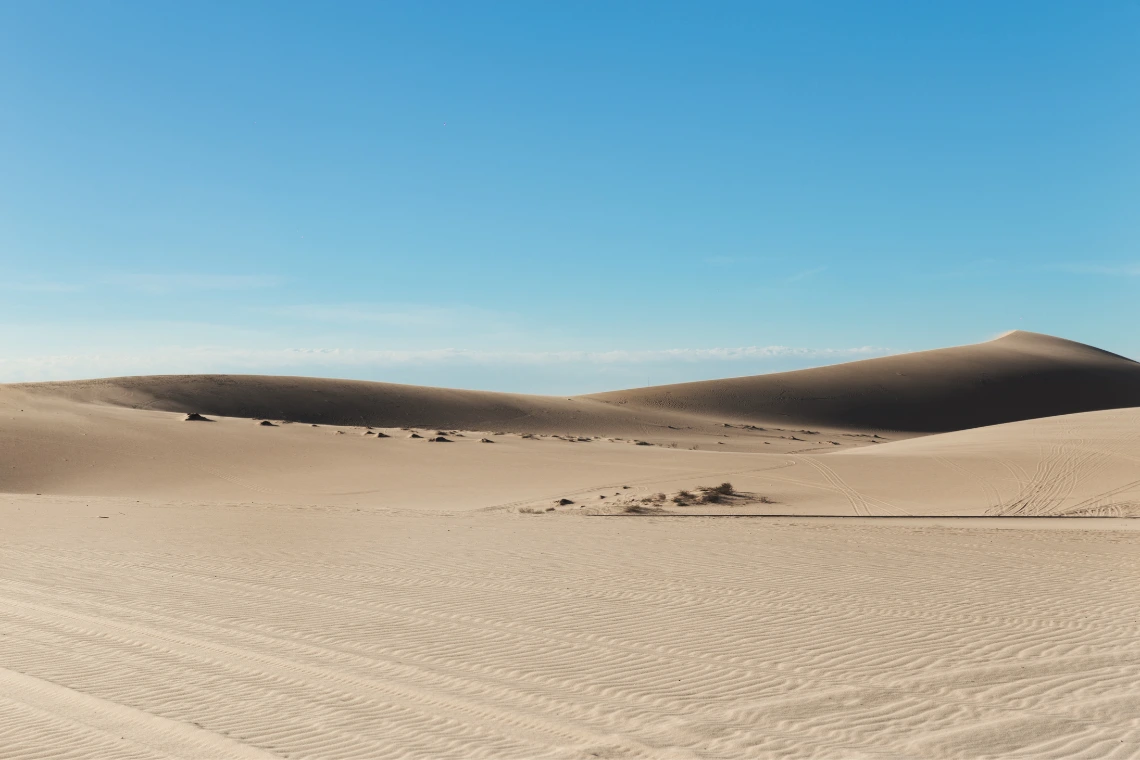 Contrary to common belief, the White Sand Dunes, or Bau Trang, are not located in Mui Ne but in an adjacent district to Phan Thiet City. Specifically, they are in Hong Lam Hamlet, Hoa Thang Commune, Bac Binh District, Binh Thuan Province, approximately 30 kilometers from Mui Ne and 62 kilometers northeast of Phan Thiet City.
Stepping into the White Sand Dunes feels like entering a serene, otherworldly realm. The vast expanse of gleaming white sands creates a tranquil atmosphere that captivates every visitor. Adventure also calls here, with the opportunity to sandboard down the gentle slopes of the dunes. Early risers are rewarded with a majestic sunrise, as the first light of day gently illuminates the dunes, creating a scene of ethereal beauty that begs to be captured through the lens of a camera.
Both the Red and White Sand Dunes of Mui Ne offer visitors a mesmerizing escape into nature's grandeur, with their contrasting colors and textures, and the array of activities they offer.
>> Read More: Top things to do in Mui Ne of Vietnam
Thrilling Activities To Conquer At Mui Ne Sand Dunes
Mui Ne sand dunes are not just a visual feast; they are also a playground for adventure enthusiasts. The dunes offer various exciting activities that allow visitors to interact with the stunning landscape actively and create unforgettable memories.
Sandboarding is a highlight at both the Red and White Sand Dunes. This exhilarating activity allows you to slide down the steep slopes of the dunes on a board, feeling the wind in your hair and the adrenaline pumping through your veins. For those new to sandboarding, there are local guides and instructors available to help you get started, ensuring a safe and enjoyable experience. Equipment rental is conveniently available on-site, making it easy for visitors to engage in this thrilling adventure.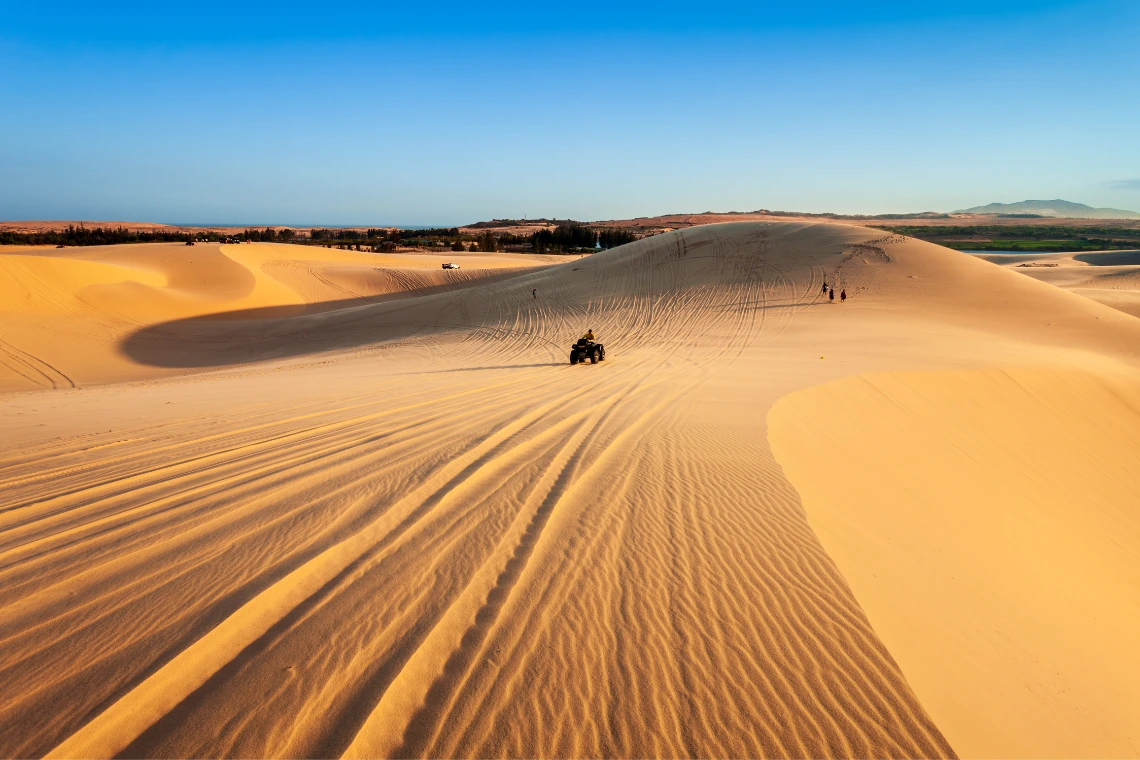 For those looking for motor-powered excitement, quad biking provides an alternative way to explore the dunes. Visitors can rent all-terrain vehicles (ATVs) and navigate through the sandy hills and valleys, experiencing the dunes' dynamic terrain up close. Quad biking is suitable for individuals and groups, and it offers a different perspective of the dunes, allowing for exploration of areas that might be difficult to reach on foot or by sandboard.
Hot Air Ballooning (Optional)
For a more serene and panoramic adventure, consider taking a hot air balloon ride over the dunes. This activity offers a unique opportunity to see the dunes from above, providing a bird's eye view of the stunning landscape. Floating gently over the dunes, visitors can enjoy the tranquility and beauty of the area, making it a perfect option for couples or those looking for a more relaxed adventure experience.
Jeep tours are the most popular way to explore both the Red and White Sand Dunes efficiently. These tours often include experienced local guides who will share fascinating information and stories about the dunes and the surrounding area. The rugged jeeps can traverse the dunes' challenging terrain, allowing visitors to see more in a shorter amount of time. It is recommended to take these tours for sunrise or sunset excursions, as the tours will be an opportunity to witness the dunes bathed in the soft glow of the sun.
Know These Before You Travel To Mui Ne Sand Dunes
Before embarking on your adventure to Mui Ne's captivating sand dunes, it's essential to plan your trip carefully. Below, you will find practical information to organize a hassle-free and enjoyable visit.
Best Time to Visit
The ideal time to visit Mui Ne is from November to April, during the dry season. During these months, the weather is warm and dry, providing perfect conditions for exploring the dunes and engaging in adventure activities. The average temperature ranges from 25°C to 30°C.
The adventure activities at Mui Ne's sand dunes promise excitement and memories to last a lifetime for everyone, whether you're riding a quad bike through the dunes, floating above the scenery in a hot air balloon, or exploring the surrounding area in a rugged jeep.
How to Get to Mui Ne
Mui Ne is accessible by various transportation modes, each with different cost points.
Multiple companies operate daily sleeper and seated buses from major cities like Ho Chi Minh City and Hanoi. The journey from Ho Chi Minh City takes approximately 4-6 hours and costs around 6 – 10 USD.
You can also take a train to Phan Thiet City, and then use a taxi or local bus to reach Mui Ne. The train journey offers scenic views and costs between $10-$20 USD, depending on the class of seat chosen.
The closest airport is in Phan Thiet, but it has limited services. The Tan Son Nhat International Airport in Ho Chi Minh City is the nearest major airport. From there, you can take a bus, train, or taxi to Mui Ne.
Local Cuisine To Try Out
Mui Ne's culinary scene is a delightful exploration of Vietnamese flavors:
Being a coastal town, Mui Ne offers an abundance of fresh seafood. You can visit the local markets or dine in at seafood restaurants along the beach.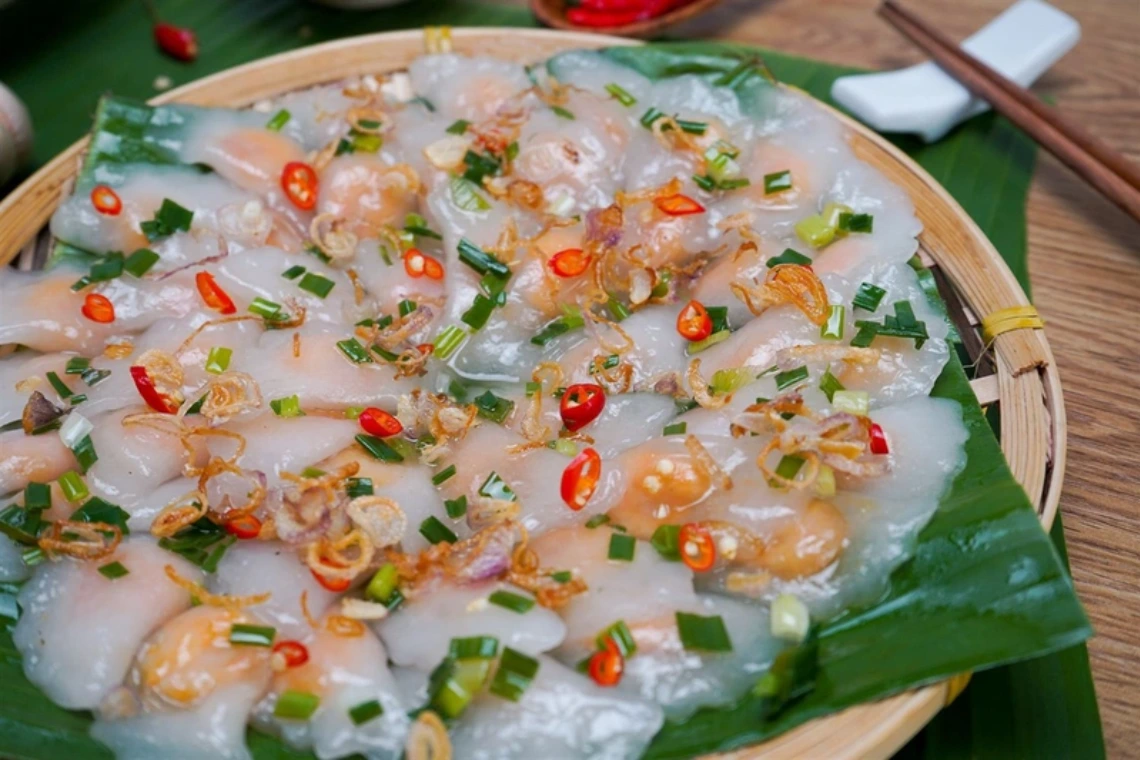 A Mui Ne specialty, Bánh Quai Vạc consists of tapioca flour dumplings filled with sautéed shrimp, served with scallion oil, fried shallots, and sweet-sour fish sauce. Available widely, prices start from 10,000 VND per serving.
Chả Lụi, not to be confused with spring rolls, features minced shrimp and pork in rice paper, grilled and served with herbs, fruits, and tamarind-peanut sauce. A serving is priced under 50,000 VND.
A delicacy prepared with fresh Mai fish cured with lime or vinegar, mixed with onions, peanuts, and herbs. Enjoy it with a special sauce, wrapped in rice paper or with rice crackers, priced between 120,000 and 150,000 VND per serving.
A unique fishcake made from fresh seafish, pork fat, and seasonings, offering a chewy and crispy texture. It can be enjoyed with bread or dipped in salt and pepper or chili sauce, with prices ranging from 150,000 to 200,000 VND per 500 grams.
Come And Explore The Stunning Sand Dunes Of Mui Ne
Discover the enchanting treasures of Mui Ne beyond its breathtaking Red and White Sand Dunes. In addition to these natural wonders, Mui Ne boasts pristine beaches and a famous stream that will add to the beauty of your travel experience. This all-inclusive resort offers thrilling activities and delectable local cuisine, making it ideal for all types of travelers. Take advantage of this guide to explore every nook and cranny of Mui Ne with ease and embark on a journey to discover all the wonders this Vietnamese gem has in store.