Top things to do in Mui Ne of Vietnam

Be overshadowed by a number of coastal towns and islands like Nha Trang or Phu Quoc, Mui Ne seems to be slightly underrated with travelers who love some days at the beach in their Vietnam trip. Mui Ne may look simple, but the things which it can offer for visitors are not simple at all. In case you choose to have this loveable town included in your itinerary, you should be ready for a series of gorgeous backdrops and a myriad of activities.
And below you will find the most interesting experiences while being in Mui Ne
Vibrant fishing market and a deep look into the local life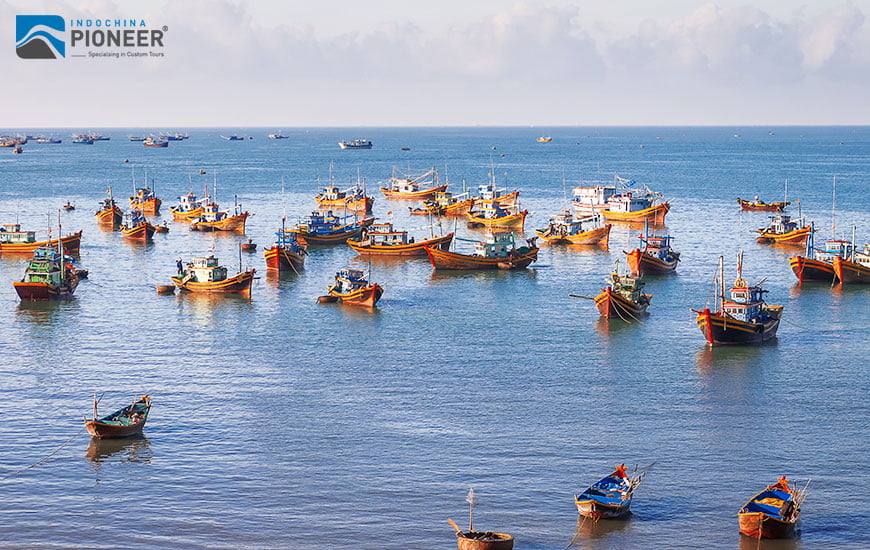 A day in Mui Ne starts quite early, and if you can catch the morning market where returning fishermen bring their massive haul of live crabs, scallops and various other seafood to barter and sell, you will have the opportunity to admire a vibrant and wonderful scene. Just immerse yourself in the melody of voices and witness the rather comical bobbing of conical hats as everyone works at a frenetic pace. In case you are a fan of seafood, this time of the day is the rare chance to grab fresh and delicious ingredients for your daily meals at such a reasonable price. The town wakes up in a very lively way!
Do motorcycle or biking tour to explore the island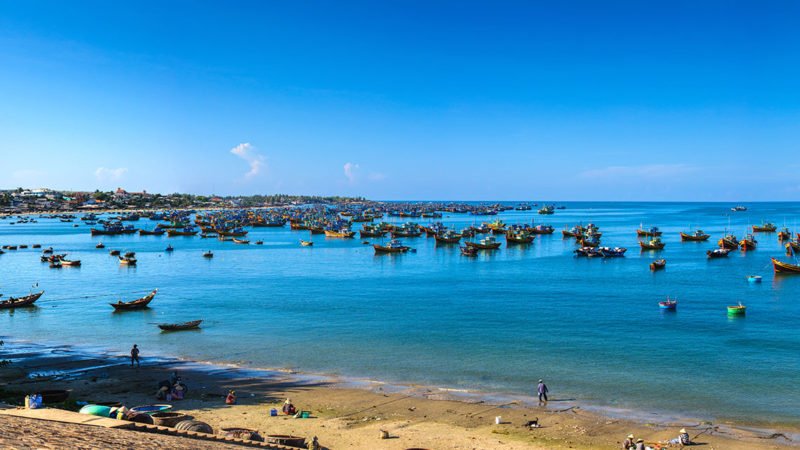 Mui Ne is a small town with beautiful corners which are perfect for visitors to explore from motorcycle and bikes. You will grab chances to enjoy the atmosphere, windy and sunny roads, the breathtaking landscape and remember to stop in some places to taste the regional cuisines or shop for cute souvenirs. If you're feeling fancy, taking the jeep is another option. They are so "healthy" for your Instagram feed!
Go quad biking on the White Sand Dunes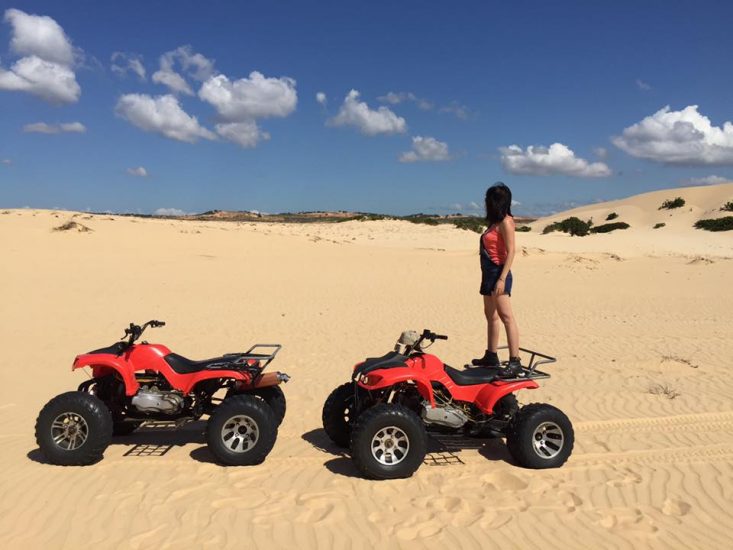 If the Sahara desert is always your dream, you don't need to go anywhere as in Mui Ne, you will find a mini version of it. It's no surprise that you'll be visiting the White Sand Dunes (Bau Trang) since it's the main attraction for many travelers visiting Mui Ne but to magnify that experience, climb on board an ATV (all-terrain vehicle) and start biking across the White Sand Dunes instead.  The Red Sand Dunes is also an interesting choice as it makes up for its inadequacies with spectacular ocean views. Trudge up the dunes and ride down the slopes with plastic sleds that you can rent or borrow from the locals. Adrenaline junkies, don't miss this!
Discover The Fairy Stream

Often touted as the most beautiful place in Mui Ne, the Fairy Stream or Suoi Tien is a red creek that faintly resembles the Grand Canyon. This stream is about ankle-deep and visitors are encouraged to remove their shoes, and wade along the right of the creek bed. See if you can spot any "fairies" hiding within the rock formations or amongst the bushes when you're here!
Have you ever done kitesurfing?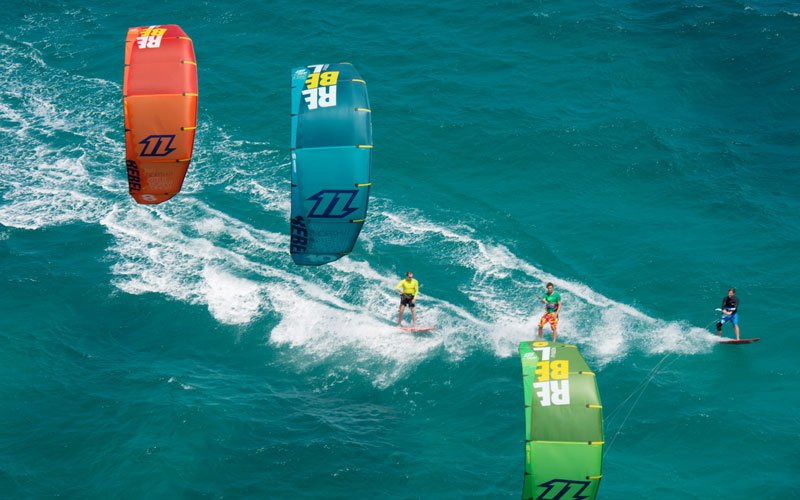 If anything, kitesurfing is definitely something to try, even if you're not especially sporty. The wind that Mui Ne receives makes this town one of the best places to kitesurf in the whole of Southeast Asia. The conditions are great for first-timers and what's even better is that Jibes Beach Club offers lessons for beginners and rentals at prices that will not leave a dent in your wallet.
Admire one of the most spectacular sunsets in Southeast Asia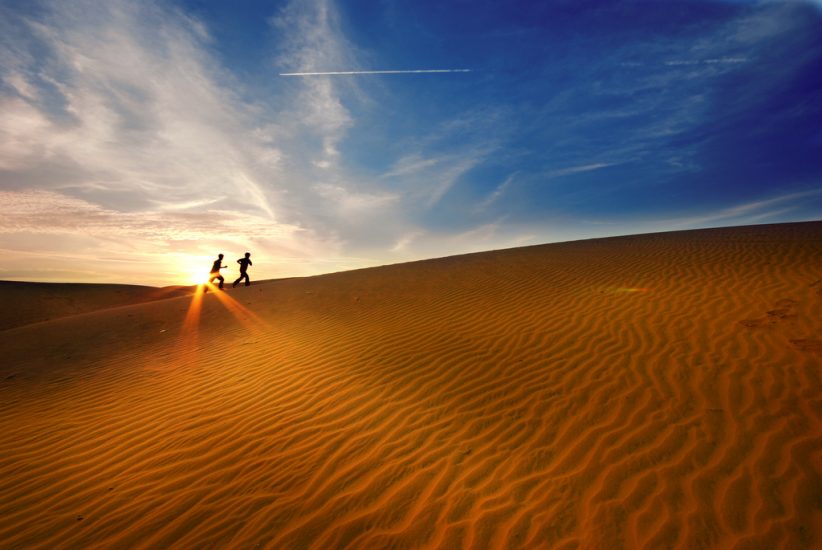 If you thought Mui Ne's sunrise was stunning, check out its picturesque sunset. The whole town would be bathed in hues of pink and purple to give you the perfect photo opportunity. For the best pictures, head over to any of the beaches where the sea stretches into the vast expanse until it's no longer clear which is the sky and which the sea.
Keep calm and fall in love with the cuisines!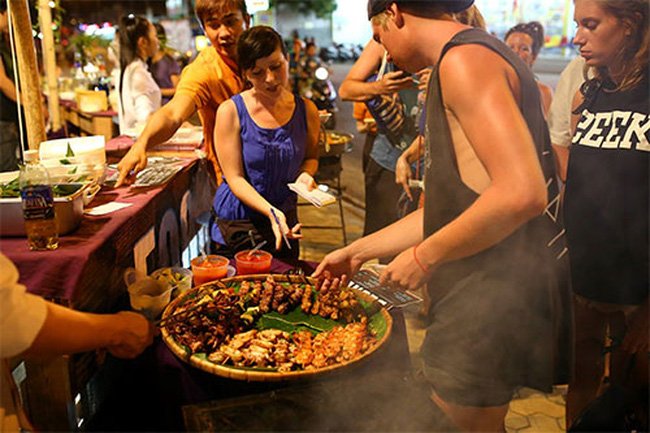 After a day of discovering, you may need merriment and perhaps, a martini or two. Visit the numerous food carts and open-air restaurants set up along the beach and dig into some of the best Vietnamese delicacies. Choose from traditional signatures like beef pho and banh mi (Vietnamese sandwich) or try the banh xeo (Vietnamese pancake) which is a popular side. The wide assortment of grilled seafood will not disappoint either. And all the beach bars can keep you up till late night with excellent cocktails, mocktails and even strong liquors, together with the fun music.
Let Us Help You Plan Your Vietnam Trip.
Don't let the planning stress you out. Tell us your travel ideas and our travel advisors are very glad to give you suggestions and guidance for your trip planning. We can tailor-make your trip according to your interests and requirements, and help to create the best Vietnam vacation for you.