All must-dos for a trip through Vietnam and Thailand

You will never know what Southeast Asia is capable of until you meet this land. And even you have experienced the region, it still can bring you a lot of surprises by the time you come back. They often say that Southeast Asia is a land of magical things. And there must be reasons for that nickname. It will be much more interesting if you are the one to discover these reasons.
So many amazing experiences await travelers in Southeast Asia – oh, where do we even begin? This list compiles some of the most unique things to do in these two countries: Vietnam and Thailand. Whip out your bucket list and fill them up with each and every one of these points. After that, set off to conquer them all.
Surf the Sand Dunes of Mui Ne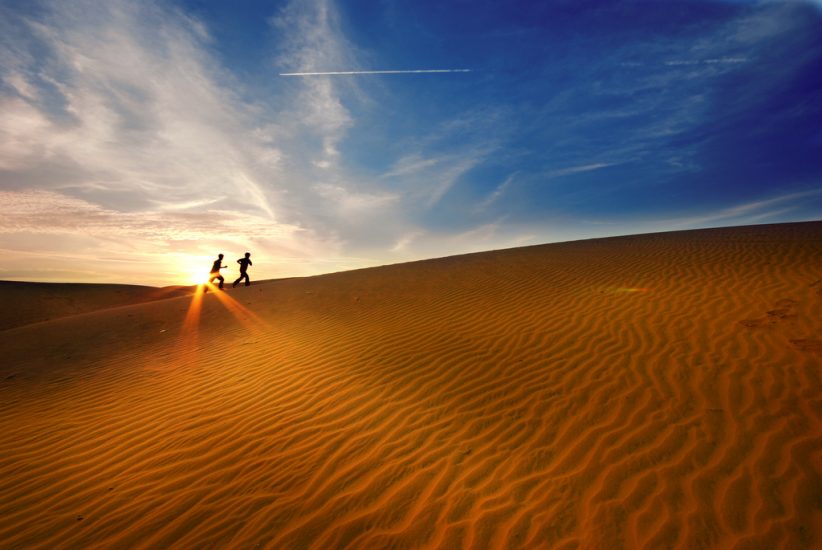 If the Sahara desert is always your dream, you don't need to go that far as in Mui Ne of Vietnam, you will find a mini version of it. It's no surprise that you'll be visiting the White Sand Dunes (Bau Trang) since it's the main attraction for many travelers visiting Mui Ne but to magnify that experience, climb on board an ATV (all-terrain vehicle) and start biking across the White Sand Dunes instead.  The Red Sand Dunes is also an interesting choice as it makes up for its inadequacies with spectacular ocean views. Trudge up the dunes and ride down the slopes with plastic sleds that you can rent or borrow from the locals. Adrenaline junkies, don't miss this!
Visit Dalat for both romance and adventures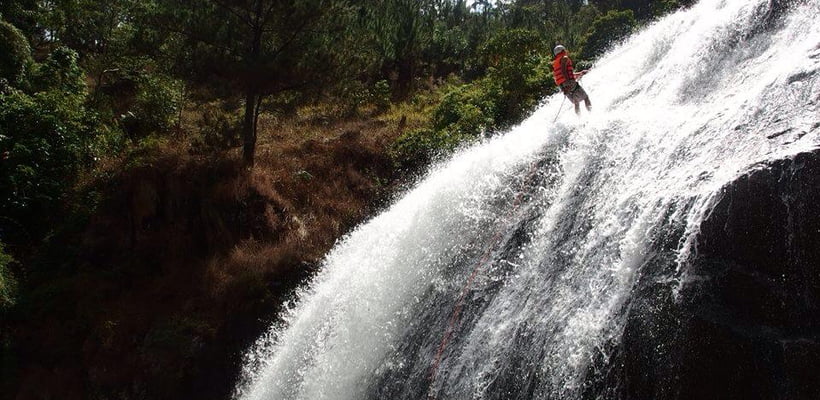 Da Lat, the capital of Lam Dong province, is the largest town in Vietnam Central Highlands. The bracing, cool mountain-climate that Dalat enjoys at an altitude of 1,500m, offering its admirers large open spaces, picturesque waterfalls, colonial architecture, and incredibly fresh produce provide respite. With the spectacular beauty and the cool atmosphere, this town is always considered as the best choice in Vietnam for lovebirds and honeymooners. And this is also the adventure capital of Vietnam, offering biking, canyoning, rafting and hiking opportunities. Breathe in the crisp air and make excursions to Datanla waterfall and the summit of Langbian Mountain. If you love the outdoors, you'll love Dalat.
Cross the streets of Ho Chi Minh City

Ho Chi Minh City often referred to as Saigon, is an incredibly vibrant, exciting and a tad overwhelming destination. If you're looking for something thrilling you don't have to look far – crossing the streets of Ho Chi Minh City will be an adventure unto itself. Conquer your fears, weave through the traffic, and make your way to the city's attractions like the Ben Thanh Market and the Reunification Palace.
Immerse yourself in the colorful hill tribes in Sapa
Located in Northern Vietnam, this fairytale town is surrounded by picturesque mountains, rice terraces, fog and a diversity of hill tribes in the remote northwest of Vietnam. This is also the homeland of the ethnic Hmong and Dao, with unique culture and tradition which creates Sunday markets like Bac Ha (listed as one of the ten most attractive markets in Southeast Asia), and thousands of strange but lovely forest's product, handicrafts, delicacies.
Overnight aboard a cruise in Halong Bay

Halong Bay, with aqua-green water and cluster of limestone rocky outcrops rising from the water like dragons, seems to bring scenes from fantasy stories into real life. The UNESCO World Heritage Site title is not for normal ones, you will well-understand this while being in Halong. This is a perfect destination for enjoying a cruise journey on a wooden junk boat, kayaking around, swimming, exploring and welcoming the splendid sunrise and sunset view on the deck or on the white sand.
Feel like royalty in Bangkok's Grand Palace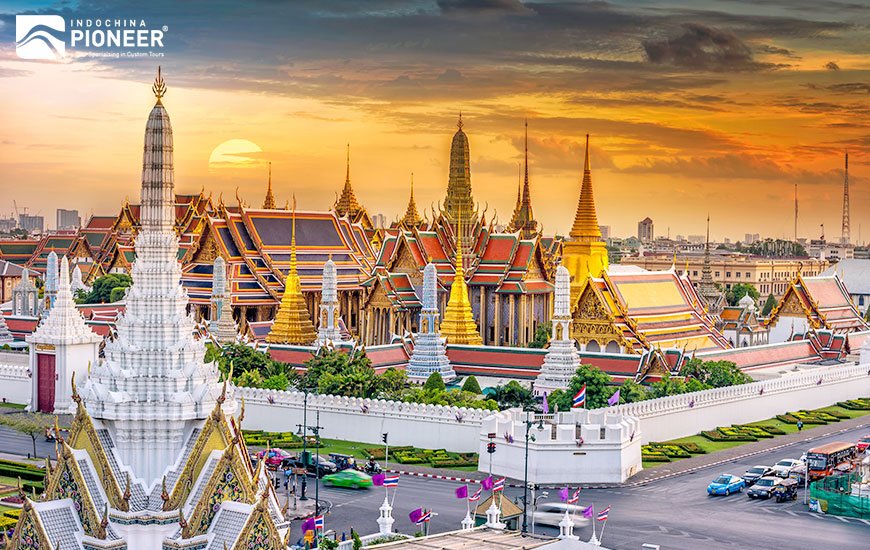 Marvel in awe at the Grand Palace in Bangkok, which used to be the home of the King and the government's administration. The sections open to the public include the Outer Court, the Central Court and also the Temple of the Emerald Buddha.
Catch glimpses of the past in Bangkok
Once in history, Bangkok is considered as the Venice of the East, with its abundance of canals. Although there are a few remaining today, they still can provide an interesting insight into the city's old-world life: traditional wood houses, ramshackle walkways, and children splashing in the midday heat, along with the occasional floating market. This can be the most exotic experience for your vacation in a city filled with flashlights, skyscrapers, and parties-all-night.
To go back in time in a metropolis like Bangkok, you only need to head to the pier at either Tha Tien or across the Chao Phraya at Wat Arun, to join a tour or hire your own long-tail boat for a Bangkok private trip.
Experience Greece and Switzerland in Hua Hin
Get a taste of Greece in Santorini Park, which is an amusement park that is extremely photogenic. Explore the labyrinthine alleys and discover the quintessential Santorini sights – whitewashed buildings, blue windows and pretty pots of flowers! A stone's throw away is the Swiss sheep farm, yet another European-themed attraction in Hua Hin. Interact with your newfound wooly friends, enjoy the view of the vast meadows and get busy snapping photos!
Hot Air-Balloon in Chiang Mai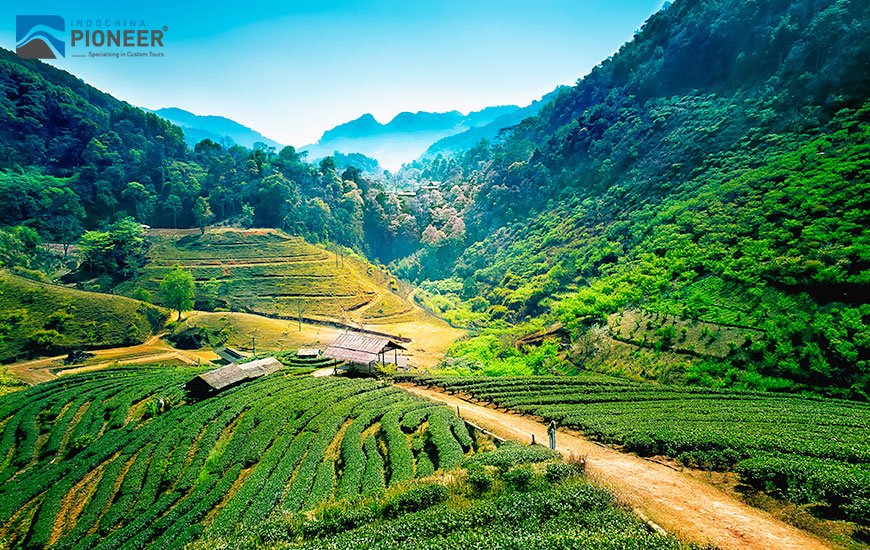 To understand the "Up" movie in real life, let's do a hot air balloon ride in Chiang Mai! The landscape below is hard to describe in words, as it is breathtakingly beautiful. The spectacular sunrise, clusters of old houses, prancing farm animals and the warm locals waving to you… are all the wonderful things you can expect. Just hop on and move up!
Step on the Golden Triangle
The Golden Triangle is historically famous as the area where poppy was mass-produced. It is also where Thailand, Laos, and Myanmar meet, and where the Mekong River and Ruak River converge. For travelers, the main draw of the Golden Triangle lies in the beauty of the surrounding landscapes.
Let Us Help You Plan Your Trip In Southeast Asia.
Don't let the planning stress you out. Tell us your travel ideas and our travel advisors are very glad to give you suggestions and guidance for your trip planning. We can tailor-make your trip according to your interests and requirements, and help to create the best vacation for you.