Top destinations and the essential experiences in charming Vietnam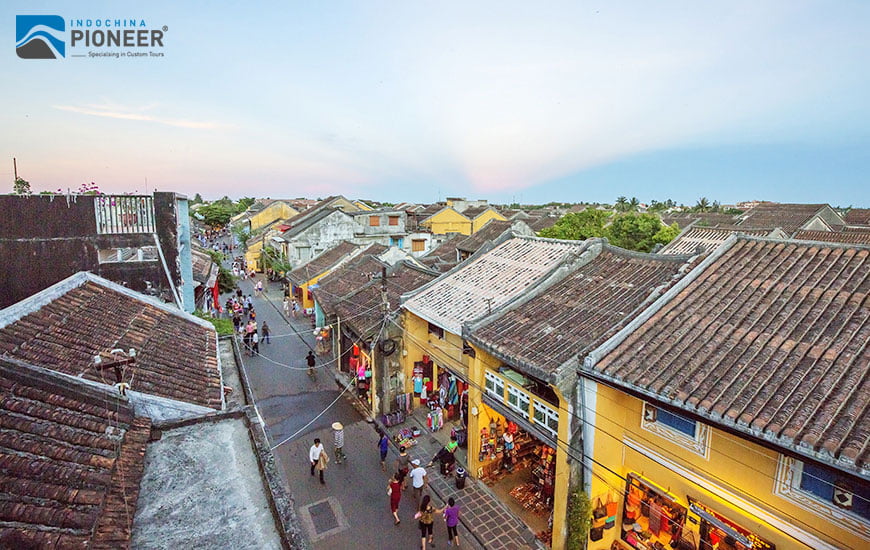 Lying in the south of Da Nang, Hoi An is truly the magical little town and a perfect candidate for what the Vietnam tourism industry is aiming to show the world. Also recognized as a UNESCO World Heritage Site, the town itself is beautiful to explore, with charming yellow tea houses and lantern-lit alleyways. On full moon days, it gets extra special as the whole city will be full of lanterns. There are plenty of historical spots to explore in Hoi An, but that's not all. Tra Que Organic Vegetable Garden where you can try your hand at farming and fishing and An Bang/Cua Dai beach is within minutes reach as well, providing plenty of opportunities for you to explore, and take a few Instagram-perfect shots. On the outskirts of the city are specialty villages you can reach by cycling such as Thanh Ha Pottery Village, Tra Nhieu Fishing Village, and Duy Vinh Sleeping Mat Village, etc.
You will love it if… You like exploring laid-back quaint towns with a dose of culture.
You will need to consider if… You need fast-paced excitement and modernity.
Essential experiences:
Walking around Hoi An's UNESCO World Heritage Old Town with exotic ancient streets, unique shops, and ancient houses. Don't forget to stop by the iconic and beautiful Japanese Bridge.
Have some clothes, shoes or a bag made at one of the many tailor shops in the city. Hoi An has become synonymous with tailors and there are over two hundred here to choose from.
Cycle over to Cam Nam Island where everything is quieter. Escape the busier areas of Hoi An for a ride through this peaceful community.
Ho Chi Minh City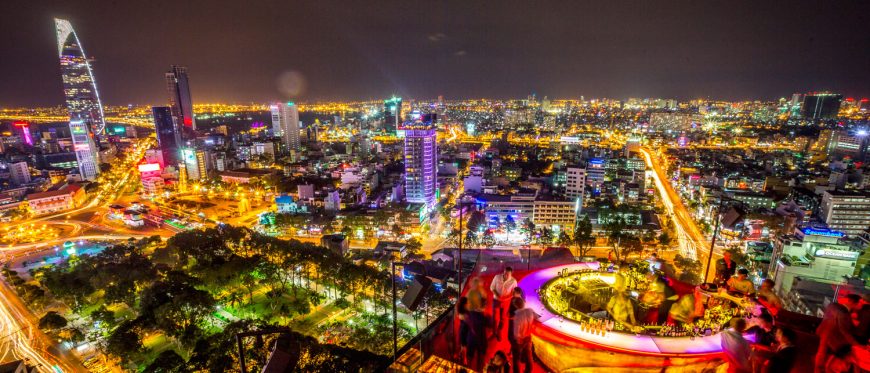 If Hanoi is a city of romance and tranquility, then Ho Chi Minh City is much more eventful, with a fury of sights and sounds. Shaking off the image of a war-torn city, Ho Chi Minh City is now becoming a metropolis which can challenge even Bangkok or Singapore in Southeast Asia. With so many sprawling high rises, office spaces, high-end residential areas, and awesome alley cafes, this city is perfect for the workaholic that loves the urban lifestyle. Besides the modern breath, travelers also can find great centrally-located museums, French buildings hiding interestingly historical stories and a vintage touch from many boutique cafeterias or souvenir shops. The city never sleeps, just like you.
You will love it if… You like vibrant bustling cities where old meets new.
You will need to consider if… You hate busy streets and tons of motorcycles.
Essential experiences:
The War Remnants Museum is certainly a sober and not exactly fun activity. But it is an interesting look back at the brutal Vietnam War. It is one of the most visited museums in the country.
Shop around and savor some tasty local food from the vendors at Ben Thanh Street Food Market. This massive market is very popular with tourists so prepare for crowds.
The Central Post Office is a landmark and a wonderful example of French architecture in the city. Don't forget to explore inside too, which is just as stunning.

Surrounded by picturesque mountains, rice terraces, fog and a diversity of hill tribes in the remote northwest of Vietnam, Sapa embodies the fanciful town from many bedtime stories. This is the homeland of the ethnic Hmong and Dao, with unique culture and tradition which creates Sunday markets like Bac Ha (listed as one of the ten most attractive markets in Southeast Asia), and thousands of strange but lovely forest's product, handicrafts, delicacies.
You will love it if… You love the natural scenery and travel experience other than a city.
You will need to consider if… You're looking for a sun, sand and sea getaway.
Essential experiences:
Hike to the summit of Fansipan Mountain, the highest mountain in Indochina and soak in the spectacular view at the top. Or simply take the cable car for a scenic ride.
Enjoy a jungle forest walk and stop at the very pretty Love Waterfall. Don't forget to bring your bathing suit for a cool dip!
Visit local Hmong and Red Dao families at Ta Phin, a small village outside of Sapa town. See the everyday life of the villagers as they harvest the fields, cook and sew traditional clothes.
Hue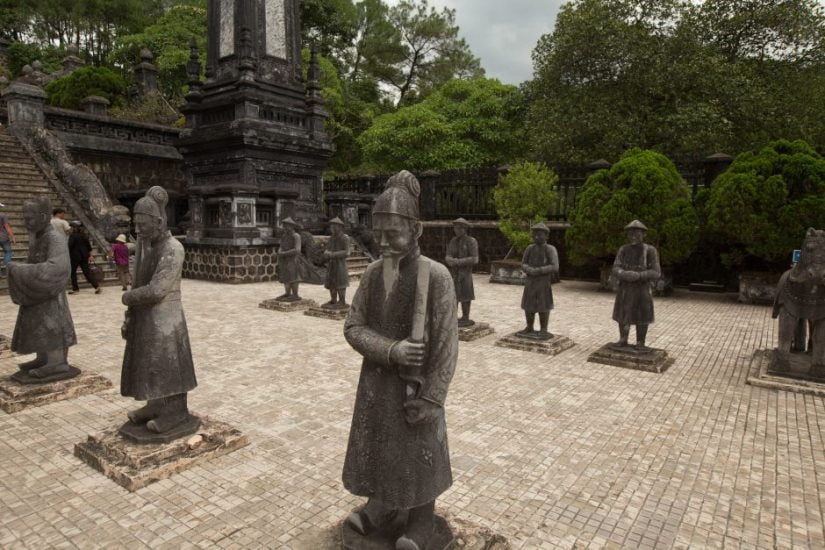 The historical city of Hue was once Vietnam's national capital from 1802-1945 as its central location meant Nguyen Dynasty emperors could rule both the North and the South with ease. Full of historical significance and relics from the past, this charming city still remains steeped in history and culture today and is recognized as a UNESCO World Heritage Site.
You will love it if… You enjoy exploring heritage sites and learning more about Vietnam's rich history.
You will need to consider if… You find history and nature boring.
Essential experiences:
Massive and beautifully restored, Hue's Imperial City is a must-visit site. You could spend hours walking around the citadel, admiring the intricate buildings.
They are seven Imperial Tombs in the city. The tomb of Emperor Minh Mang and Khai Dinh are two of the most popular.
Visit the beautiful Thien Mu Pagoda. Climb the steps to the top and take in the tranquil views of the Perfume River.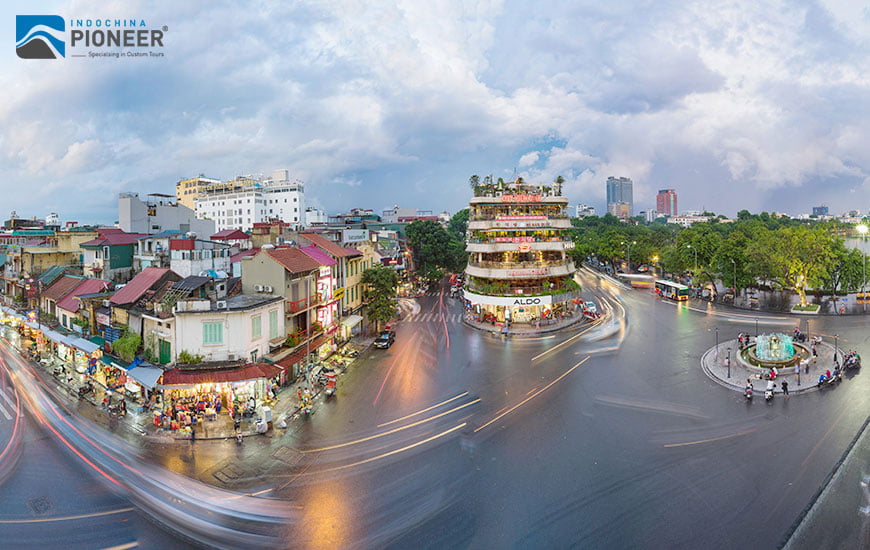 Hanoi- the heart of Vietnam may be the most complicated combination you have ever experienced. Everything is the opposition to each other, then also the perfect replacement for each other. The buildings versus the Old Quarters, the highways versus the small alleys, the high-end gastronomy restaurants versus the pavement life and art of casual cuisine, etc. They are all so unique that a walk around Hanoi's streets has its own meaning.
You will love it If… You want to spend time in a lively city with pretty architecture.
You will need to consider if… You don't like city trips or discovering local food.
Essential experiences …
Wander around the Old Quarter for lots of good cafes, restaurants, and small shops. If you're up early, enjoy a bowl of pho and a hot coffee as you watch Hanoi come to life.
Take a relaxing stroll around the Lake of the Restored Sword. Both locals and tourists hang out here and there is always some activity going on, especially on the weekends.
Sit in St. Joseph's Cathedral. Listen to the choir singing and have a peaceful moment in this beautiful large church.
Let Us Help You Plan Your Vietnam Trip.
Don't let the planning stress you out. Tell us your travel ideas and our travel advisors are very glad to give you suggestions and guidance for your trip planning. We can tailor-make your trip according to your interests and requirements, and help to create the best Vietnam vacation for you.