Top destinations and the essential experiences in Cambodia
Kampot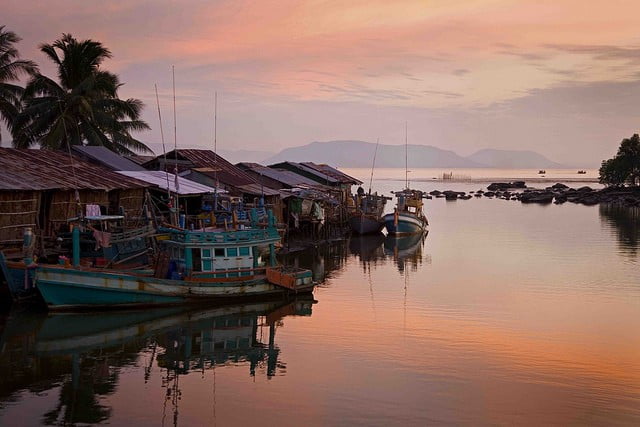 The sleepy riverside town of Kampot is an interesting combination of old French colonial buildings and Chinese-style shophouses. This a perfect place for you to enjoy a slow pace of life, spending hours wandering the streets spotting architecture, drinking coffee or eating in one of the many restaurants and cafes on the riverside. You also can take a river cruise to admire the spectacular sunset view or immerse yourself in the unique culture and laid-back lifestyle during your Kampot stay on the Cambodia trip. The streets of Kampot are quiet and peaceful but the bustling local market gives you a real glimpse into local life, as well as being somewhere to spot many of the locally grown fruits such as the infamous durian which the area is famed for.
You will love it if … you like traveling back in time, free-and-easy exploring, and a change from the usual touristic scenes.
You will need to consider if… your itinerary with a luxury twist.
Essential Experiences:
Plan a Day Trip to Kep. Kep is yet another sleepy coastal town located only 25km away – a stone's throw, really. It's a must-visit if you're after a dip in some of the most beautiful beaches in Cambodia. Not in Kep itself, mind you. This town is merely the gateway to some of the most pristine islands scattered around the province.
Explore the area around Bokor National Park, an architectural legacy from Cambodia's colonial days now left in beautiful, rustic derelict.
Battambang
The reputation of Battambang is mostly built up from a unique experience: Bamboo train-  a quirky railway running just outside the city. However, true Cambodia explorers all know that the town hides inside a unique countryside scenery and laid-back nightlife. In case you need to unwind besides a colonial riverside town, and take in the beauty of nature and rural life, while experiencing the best of quirky cafés, artsy boutique hotels and original restaurants, don't hesitate to head to Battambang.
You will love it if … you wish to discover a small, close-knit cluster of communities connected by a common love for creative inspiration, avant-garde art, and simple living.
You will need to consider if… a slow-paced lifestyle doesn't really fit your style
Essential Experiences:
Visit the Phare Ponleu Selpak Circus for a thrilling display of comical skits and tales, with classic circus acts of balancing, juggling, twirling, spinning, dance and more.
Explore the many quaint little boutique hotels and cafes scattered across the city.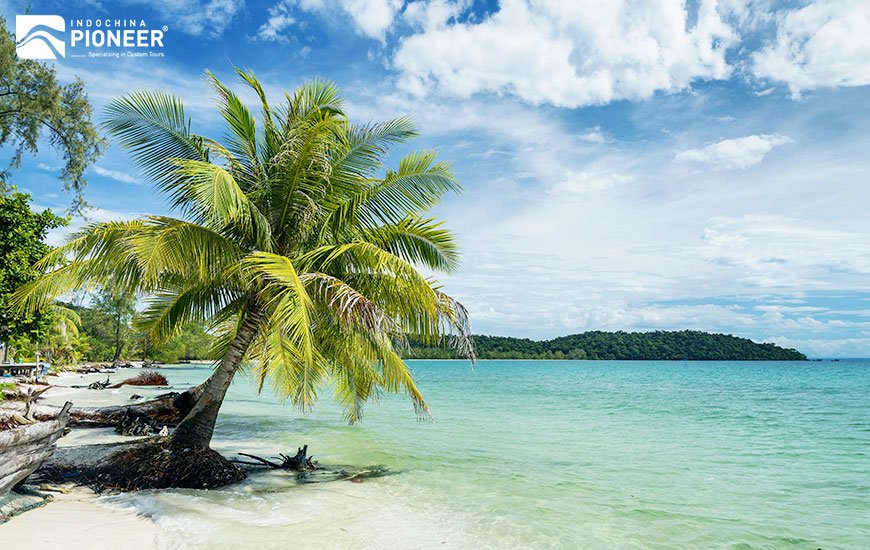 Sihanoukville – the untouched land of Cambodia- may create an illusion for you that you are in a paradise far, far away. Aqua waters lap the sugary-white sand mingle at the shore. Homey eateries. Hole-in-the-wall bars not out of sigh. Super lovely locals. What should I ask more? This is an ideal place to unwind by the beach, enjoy the fresh-from-the-ocean seafood, take in a snorkeling or scuba trip, and generally slow-down, lay back and chill-out. You should come here to understand well the meaning of "No regret".
You will love it if … you need to add up "vitamin-sea" in your system, and you are the real party lover.
You will need to consider if… you are more than a "mountainous" person.
Essential Experiences:
Visit the local market. Otres Market and Psar Leu Market are notable favorites that offer good glimpses into the locals' way of life.
Beach-sloth. Sihanoukville is a beach haven.
Party, and party hard. Is there any better experience to recommend when you're in the country's most revered party destination?
Phnom Penh
They say that Phnom Penh is the pearl of Asia, and you will know it is not an oversaying as you have a chance to experience Cambodia's capital. Phnom Penh is a beautiful example of a resilient city which was successfully and impressively rebuilt after a warm, just like a beautiful phoenix rising from the ashes. Phnom Penh amazes visitors with its scenic riverside promenade, shiny Royal Palace and many temples, colorful local markets, fancy restaurants, and much more.
You will love it if … you are open to experiencing a distinctly different kind of Southeast Asia that is not all rustic glitz and Indochic glamour.
You will need to consider if… you are not really a shopaholic!
Essential Experiences:
Meander the famous local markets of Phnom Penh – the Central Market (Phsar Thmei) and Russian Market (Phsar Tuol Tom Pong)  will put you off to a fantastic start.
For a tiny fee, you may experience what it was like to live like a Cambodian King. Located just side by side to each other, the Royal Palace and Silver Pagoda feature some real fanciful Khmer architecture and offer intriguing snippets into the lavish lifestyles of Cambodian royalty. The impressive National Museum sits just a stone's throw away from these monuments, so pop to indulge in a look-see if you have the time.
The Tuol Seng Prison and the Killing Fields are two of the most gripping manifestations of Cambodia's genocidal past that you will ever experience. Both places hold meticulous recounts of the country's most painful years and are guaranteed to tear up your heart from inside.
Siem Reap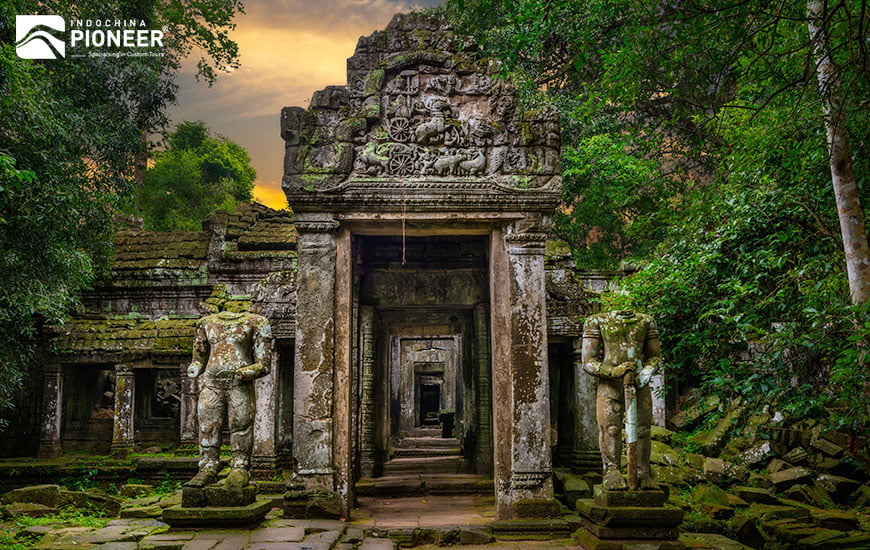 Obviously, Siem Reap is the first name coming up when talking to Cambodia's attractions. And Angkor Archaeological Park is totally a paradise for history buffs, as they can spend days exploring without feeling tired. And Cambodia government must understand their passion, therefore one-, three-, and seven-day passes are available. Home to hundreds of temples and religious structures that date back to the 9th century, the sprawling park is a history lover's dream, chronicling the long reign of the mighty Khmer – or Angkor – Empire. Stunning architecture, impressive engineering feats and the skilled work of artisans, spanning centuries, can be seen. Angkor Wat, Bayon, and Ta Prohm remain the most popular, with more outlying temples, such as Banteay Srei and Koh Ker, which are just as appealing but minus the crowds.
You will love it if… you want to travel back in time (like seriously way back) to a land of atmospheric old-world charm.
You will need to consider if… no, really. If you skip Siem Reap, you might as well not go at all.
Essential Experiences:
Take off your Angkor-tinted glasses: there is more to Siem Reap than temples. Experience traditional Khmer culture by watching an Apsara dance over dinner (available at most mid-to-upper scale eating establishments), visit the floating villages of Kompong Khleange, and of course, indulge in authentic Khmer cuisine and street food at local markets and food houses.
Soak up the scene at the Old Market/Pub Street area. Day or night, this place thrives with the kind of hustle and bustle that will astound even the blurry-eyed. These are the busiest alleys in all of Siem Reap, and its passages transform from local markets by day, to a dining, shopping, and nightlife hub by night.
Got time to spare? Do the full 3-day temple run around the Angkor. There is more to this archaeological world than just the legendary Angkor Wat, so sign yourself up for the full display of breathtaking relics and impressive ruins.
Let Us Help You Plan Your Cambodia Trip. 
Don't let the planning stress you out. Tell us your travel ideas and our travel advisors are very glad to give you suggestions and guidance for your trip planning. We can tailor-make your trip according to your interests and requirements, and help to create the best Cambodia vacation for you.