Why should you spend the miracle Christmas in Thailand this year?

Christmas is the miracle time of the year. So keep it a miracle as it should be. Don't let the responsibilities, endless parties, and shopping list become your burdens and worry you. This year, if the snow is too enough for you, pack your bags and dust off your passport, and go to a paradise of sunshine. You can always enjoy a very "Thai" Christmas! And it can even be your best days ever. Why? We will explain below.
The Weather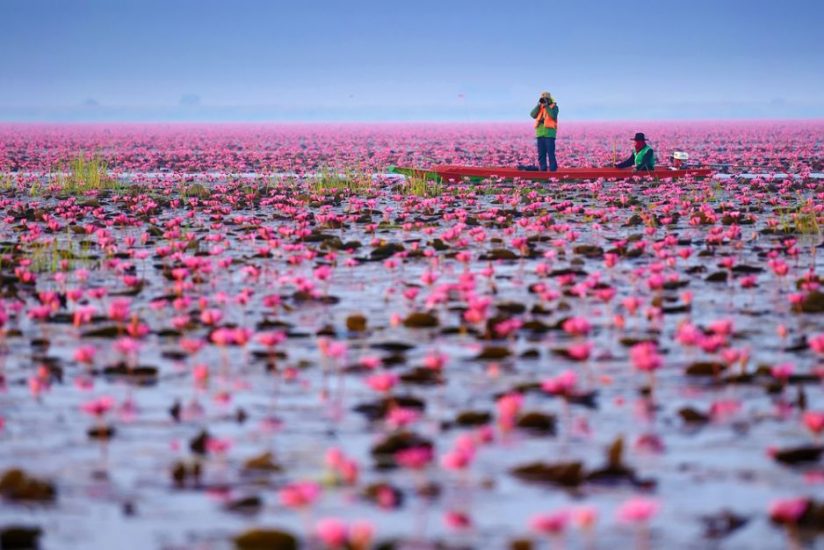 Absolutely there is nothing to argue here. The wet snow vs The bright sunshine? The negative number on thermometer vs The cool and comfortable degree?  Oh, please… Sliding on a pair of sandals on your way to the beach to sunbathe is certainly preferential to strapping yourself into your boots on the way to shovel your yard clear of snow before you head to work. Let your Instagram feed go boom by a diving picture in the middle of December. Just checked in!
People
Your chances of running into a Scrooge over in Thailand? Minimal – it is known as the Land of Smiles, after all. Instead, whatever you do on the 25th, you're bound to have people who barely speak English still go to the effort of wishing you a variation of "Merry Christmas", giving you that warm, Christmassy feeling and helping you feel a little more at home on the other side of the world.
The Beaches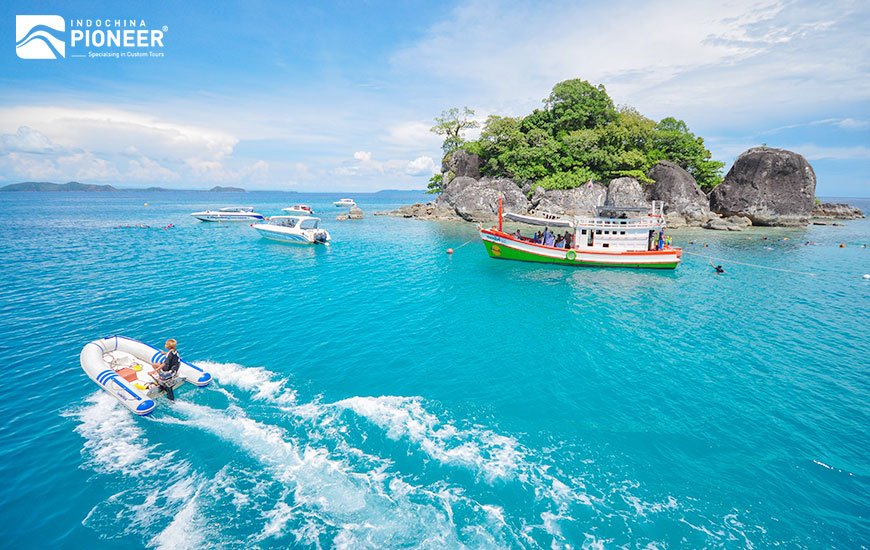 Christmas night under a starry night? And Christmas day on the beach? They are not just dreams if you choose Thailand as your next destination in this special event of the year. Stunning beaches are surely one of many main reasons attracting us to Thailand. And accidentally the country south region has all of the most fabulous islands. Which of these islands visitors opt to visit will most often come down to how busy or quiet they wish their stay to be. Phuket, Koh Phi Phi, Koh Samui, Koh Phangan, Koh Tao, etc. all of them are here. And the perfect white sandbanks and crystal water in the south, obviously, bring you all types of bikini activities, swimming, diving, wave surfing, windsurfing, etc. Or you only need a hammock and a book to enjoy the sun, the wave sound and the breathtaking view in front of your eyes. When you feel bored, a short shopping session in Bangkok will not hurt at all, its malls and day/night markets are (literally) endless.
Nature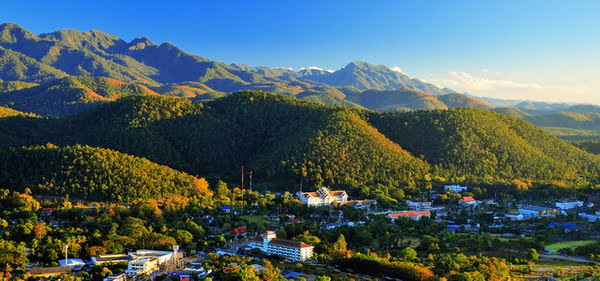 For millions of families around the world, it's customary to spend Christmas morning (or one of the days near Christmas) enjoying a leisurely family walk. That doesn't have to change in Thailand. Thailand is home to several breathtaking national parks with hundreds of trekking routes to explore and other activities to enjoy, such as rafting, rock climbing and much, much more. Take part in one of these and you won't even feel guilty when it comes to over-indulging this festive period – don't worry, we all do it.
The Prices
Christmas. Is. Expensive. There's no getting around it; even for those who endeavor to have a fuss-free, scaled-down celebration, it still easily runs into the hundreds of dollars when it comes to buying food, drink, gifts and the like. While it can be expensive getting to Thailand, once you're here it can be as cheap or expensive as you make it, with some hotels available at bargain prices and the cost of gifts and food unbelievably cheaper still. Which would you rather have – a fortune spent on one Christmas that just blends into the ones before it, or spending money on a Christmas you'll truly never forget? Thought so – get those flights booked now.
The Food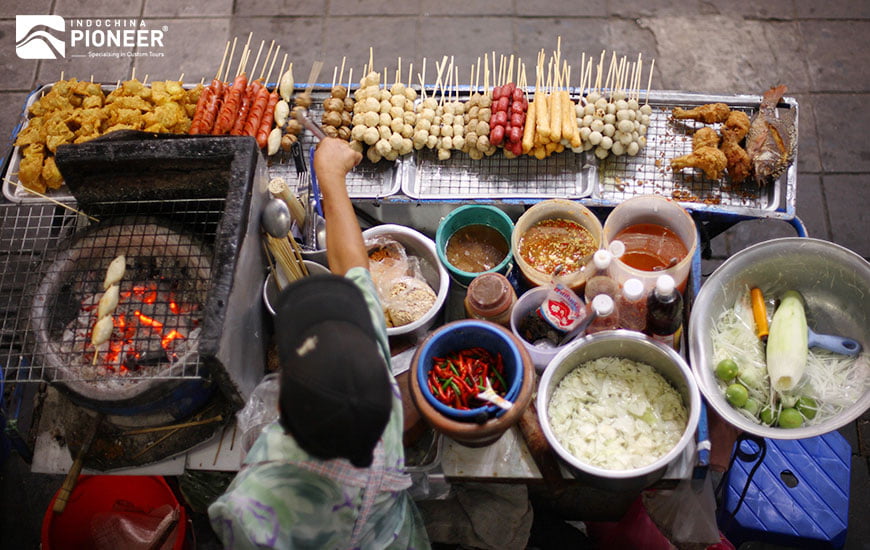 Admittedly, you might struggle to find a turkey with all the trimming if you find yourself on a remote island on the big day, but if you're in a big city, you won't have to worry about finding a Christmas dinner. Most of the larger hotels will provide a high-quality Christmas dinner that's bound to taste better than your Grandma's over-boiled veg, and there are plenty of top-class restaurants all over Bangkok that will provide both traditional and modern Christmas meals.
And how can you leave Thailand without trying a significant element in making their reputation: Thai street food? Southern Thailand is known for wonderful seafood, and the north treats its visitors the very good steamed sticky rice, which is best eaten when paired with a red or green chili sauce for dipping. The country will make you hungry for every step, so brace yourself. Seek out the various vendor carts scattered across the streets of the country, which sell a variety of local dishes, from the spicy tom yum goong (shrimp soup) to the addictive kluay tod (deep-fried bananas). For the daredevils, try the local delicacy – insects!
The Experience
Spending Christmas away in a foreign land with an alien culture is an enriching life experience. Perhaps you'll come to realize that Christmas is in fact all about material possession these days, and you'll long for the times when it was about family and friends, and you'll head back home determined not to be influenced so much by the advertisements and the buy-buy-buy culture of Christmas. Or, you'll really miss opening hundreds of shiny presents and you'll double down the following year – it really depends on the person. Whatever your motivations are for doing it, Christmas away from home provides ample time to reflect on the holiday and what's really important to you – and Thailand is as good a place as any to get away from it all.
The Feeling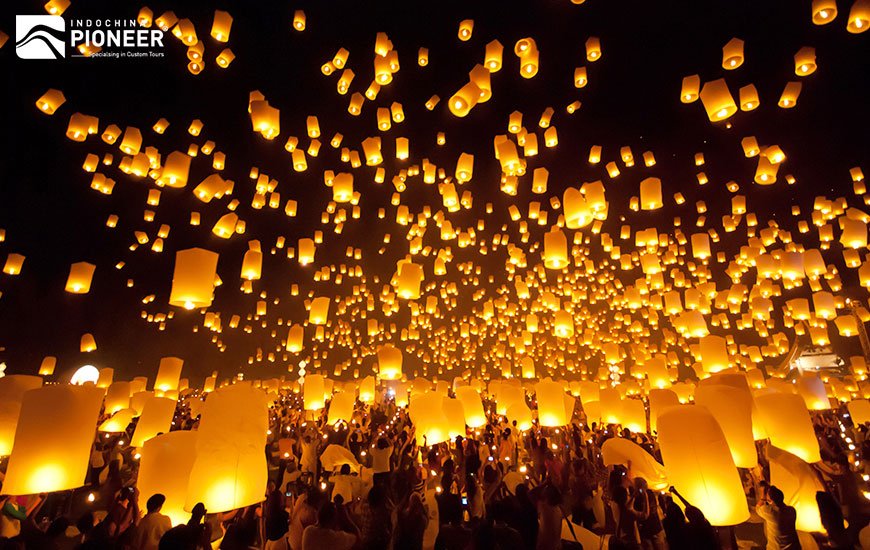 And breathe. Christmas should be fun, but with the weather, money, and planning to worry about, we often forget about that part. Rather than being stressed about the "most wonderful time of the year", leave it all behind, by waking up in paradise instead. Besides, it happens every year – so you won't be missing out on much. Head to Thailand this Christmas – you won't regret it.
Let Us Help You Plan Your Thailand Trip.
Don't let the planning stress you out. Tell us your travel ideas and our travel advisors are very glad to give you suggestions and guidance for your trip planning. We can tailor-make your trip according to your interests and requirements, and help to create the best Thailand vacation for you.