The Ultimate Phu Quoc Travel Guide

Phu Quoc is a beautiful island with crystal blue waters, stunning sandy beaches, and tropical scenery that will leave you in awe. It is the largest island in Vietnam and is about the same size as Phuket in Thailand. There are so many sights to see and activities to do on this island that it can be difficult to decide where to start. Fortunately, this Phu Quoc Travel Guide has all the information you need to plan your trip.
Phu Quoc Island – General Information
1. Where is Phu Quoc?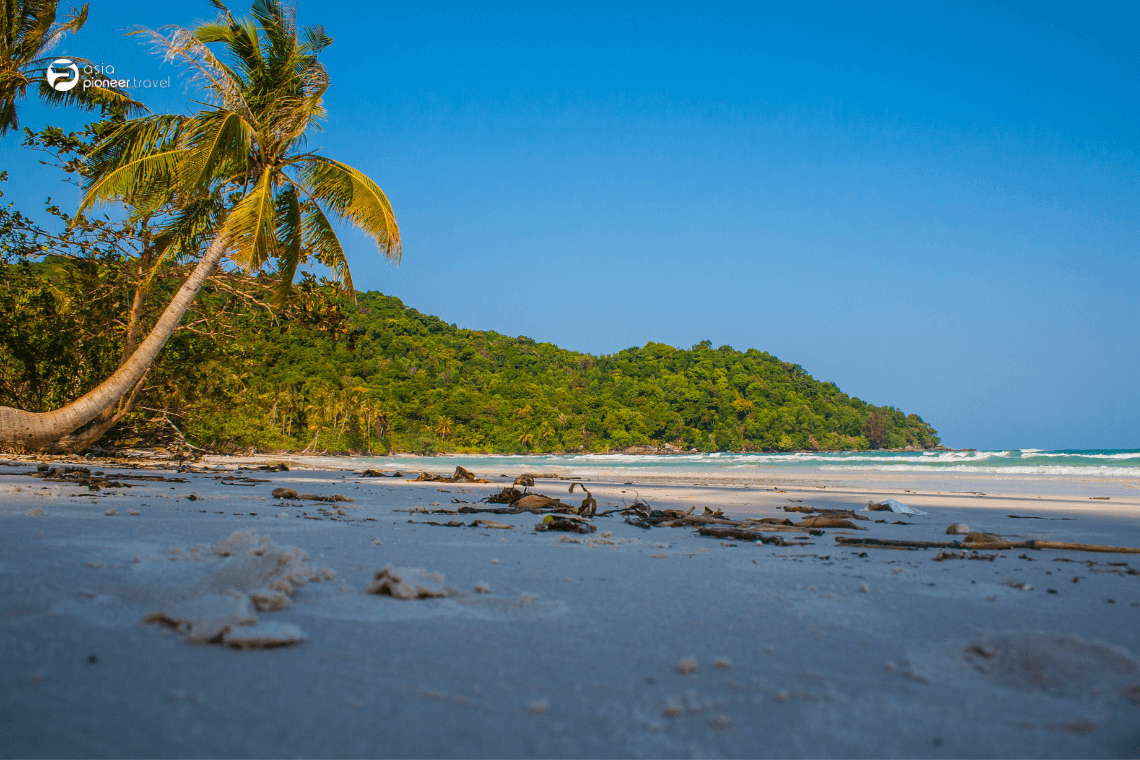 Located in the southern region of Vietnam, Phu Quoc is the largest island in the Gulf of Thailand. In Kien Giang Province, this beautiful island is part of a remarkable cluster of tourist spots, including the charming Tho Chu Archipelago and a collection of charming neighboring islands.
2. When is the best time to visit Phu Quoc?
Phu Quoc's dry season runs from late October to April, making it the ideal time for tourists to enjoy sightseeing and other activities in pleasant weather. This is also the perfect time of year for sunbathing on the island. The experience is truly unique and adds to the allure of Pearl Island in Kien Giang Province.
3. How to get to Phu Quoc Island?
Phu Quoc International Airport (PQC) is located on Long Beach's south side, about 9km from the city of Duong Dong. There are many daily flights from Ho Chi Minh City, Hanoi, and other major cities to Phu Quoc.
Ferries go at least once a day from Ha Tien (1.5 hours) and Rach Gia (2.5 hours) to Phu Quoc and vice versa when the weather permits. Most passengers take the Superdong fast boat, which is efficient, orderly, air-conditioned, and pleasant.
4. Transportation within Phu Quoc
Taxis are an excellent choice for short-distance group transport. There are several active taxi businesses on the island at the moment, including Vinasun Phu Quoc Taxi, Taxi Mai Linh Phu Quoc, Saigon Phu Quoc Taxi, Taxi Sasco Phu Quoc, and Taxi Phu Quoc. However, taxi prices in this area are slightly higher than those on the mainland.
Renting a motorbike is a good idea if you're travelling alone or in an adventurous partnership and want to move freely without relying on anybody. Here, the motorbike rental industry is still in its infancy but offers a wide variety of vehicles. Hiring a motorcycle in Phu Quoc costs between 150,000 and 200,000 VND a day.
The bus is a common mode of transportation on the island, but only a limited number of bus routes and frequencies are available in Phu Quoc.
Top 10 Fantastic Attractions On Phu Quoc Island
1. Long Beach (Bai Dai)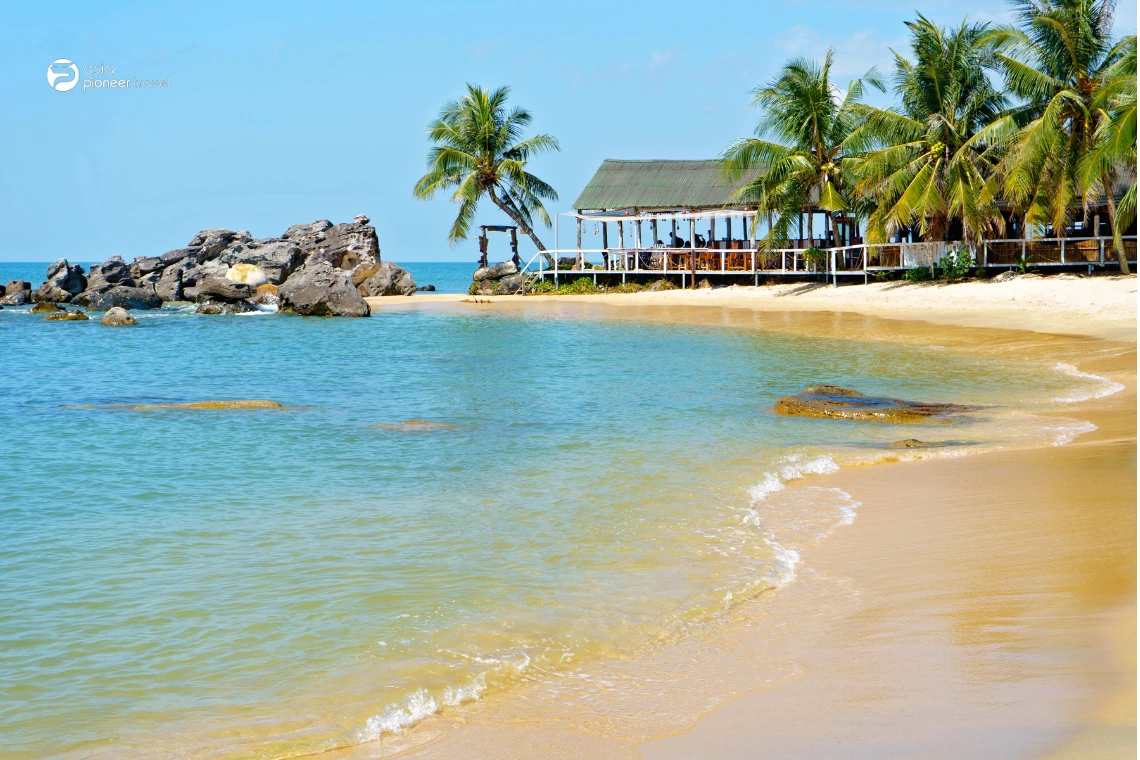 Bai Dai, a tropical paradise located on the northwest coast of Phu Quoc, is the ultimate destination for tourists seeking an unforgettable beach experience.
With its expansive 20 km stretch of glittering golden sand and crystal-clear blue seawater, Bai Dai is a feast for the senses. The gentle sway of palm trees that line the beach creates a serene and tranquil atmosphere, perfect for relaxation. But don't be fooled by the calmness, as there are plenty of thrilling activities to enjoy, such as kayaking and scuba diving to explore the vibrant coral reefs beneath the surface. You won't regret immersing yourself in the mesmerizing beauty of Bai Dai.
2. Sao Beach (Bai Sao)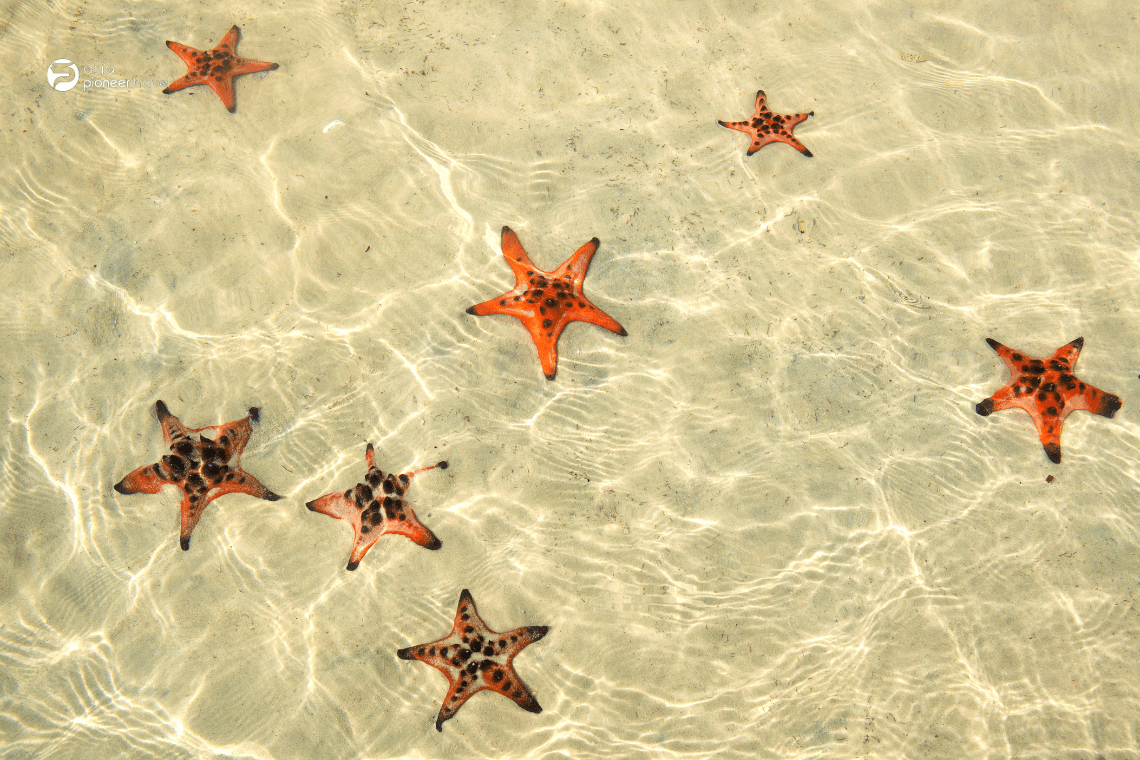 If you're looking for a slice of paradise in Phu Quoc, then you absolutely have to visit Bai Sao! This stunning beach is a true gem of the island, with its crystal-clear blue waters, soft white sand, and refreshing climate that will leave you feeling relaxed and rejuvenated.
What's more, you might even catch a glimpse of the thousands of starfish that come out at night, making this beach truly magical. So, make sure to add Bai Sao to your itinerary and experience the rustic yet romantic charm of this beautiful destination!
3. Phu Quoc National Park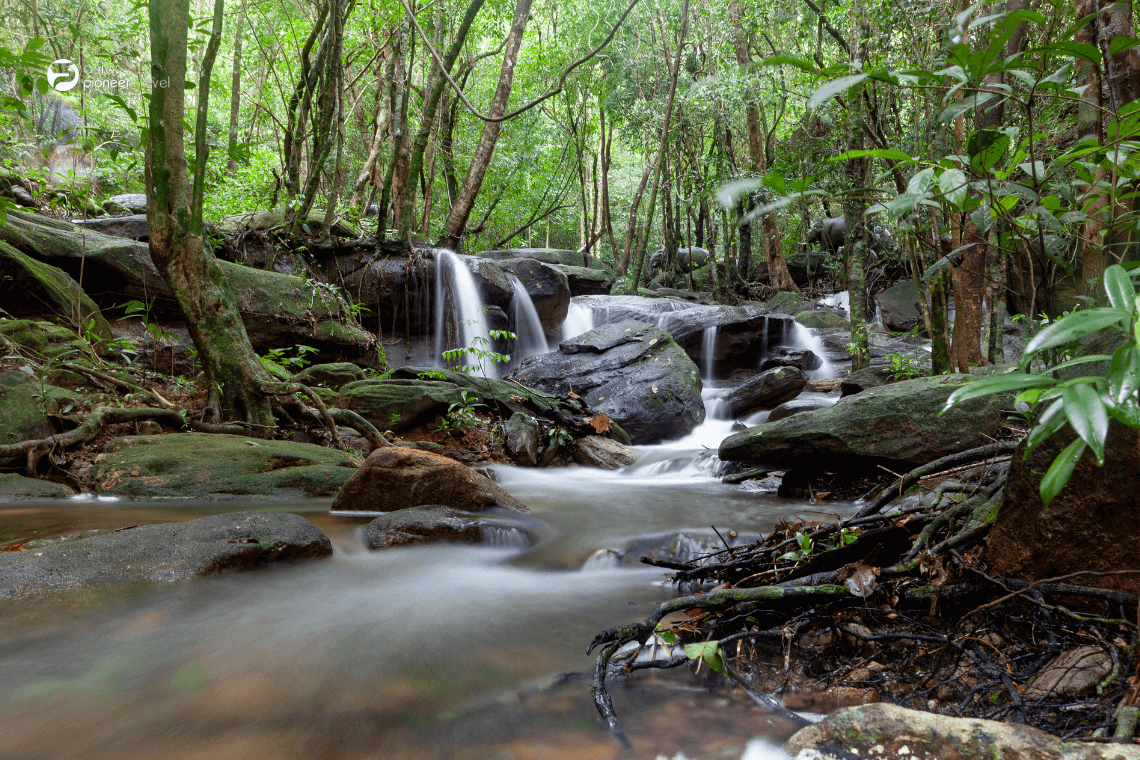 When planning your trip to Phu Quoc, make sure to include a visit to the An Thoi archipelago. Experience the stunningly clear blue waters and awe-inspiring islands by taking a boat ride. The An Thoi archipelago is best characterized by its azure sea, ivory shore, and radiant sun.
A fun and exciting activity to try is taking a fishing tour on a boat. Any fish that you catch can be included in the ship's meal. Moreover, Phu Quoc boasts Vietnam's longest and most stunning coral reef, making it a great spot for swimming and snorkeling.
4. Phu Quoc Prison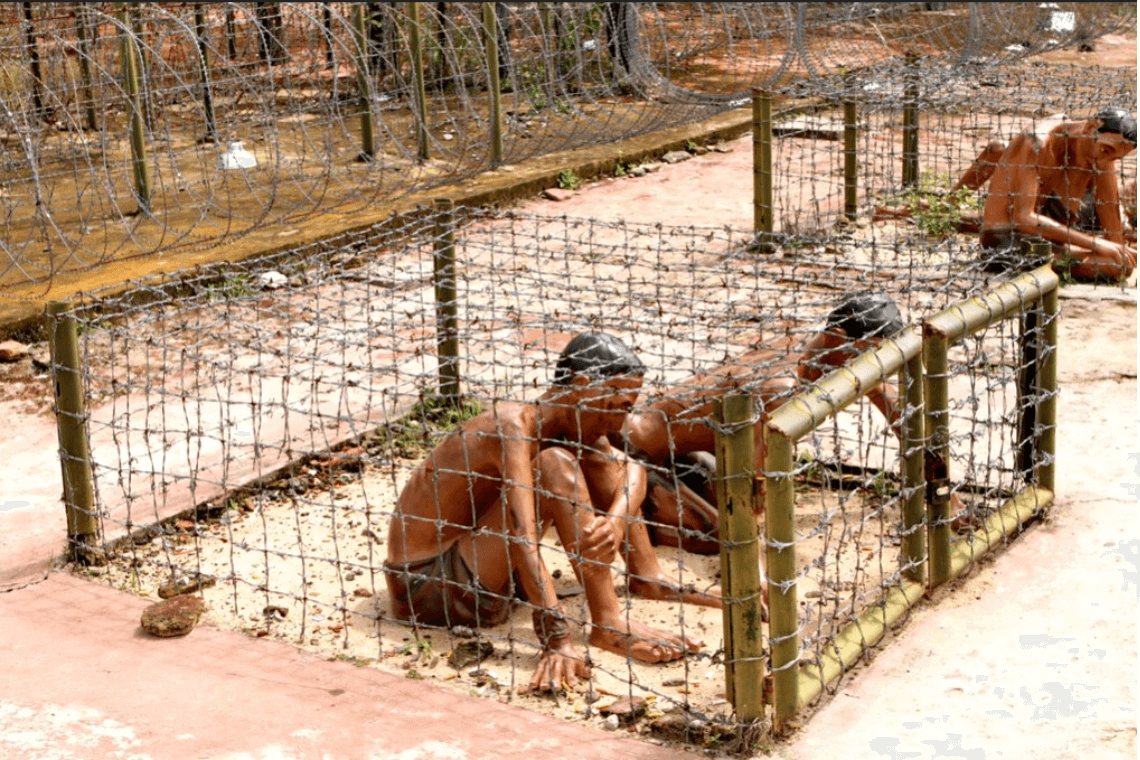 Operating hours: 8:00 – 17:00
Admission price: Free
Address: 350 Nguyen Van Cu, An Thoi commune, Phu Quoc Island.
The Phu Quoc Prison, located in the core section of the former "coconut prison," is a famous tourist site. Phu Quoc Prison was formally designated as a national historical relic in 1996 and began welcoming tourists. Phu Quoc Prison is a realistic recreation of the colonial empire's imprisonment scenario and terrible tortures throughout the wars against the French and Americans.
The site features a stunning two-story artifact gallery and an outdoor exhibit of genuine artifacts. As you tour the exhibits, you'll be taken back to a time of indescribable hardship – a location that was once referred to as hell on earth during the war. The exhibits showcase the atrocities committed by colonial and imperial administrations, leaving visitors shocked by the past's brutality.
5. An Thoi Islands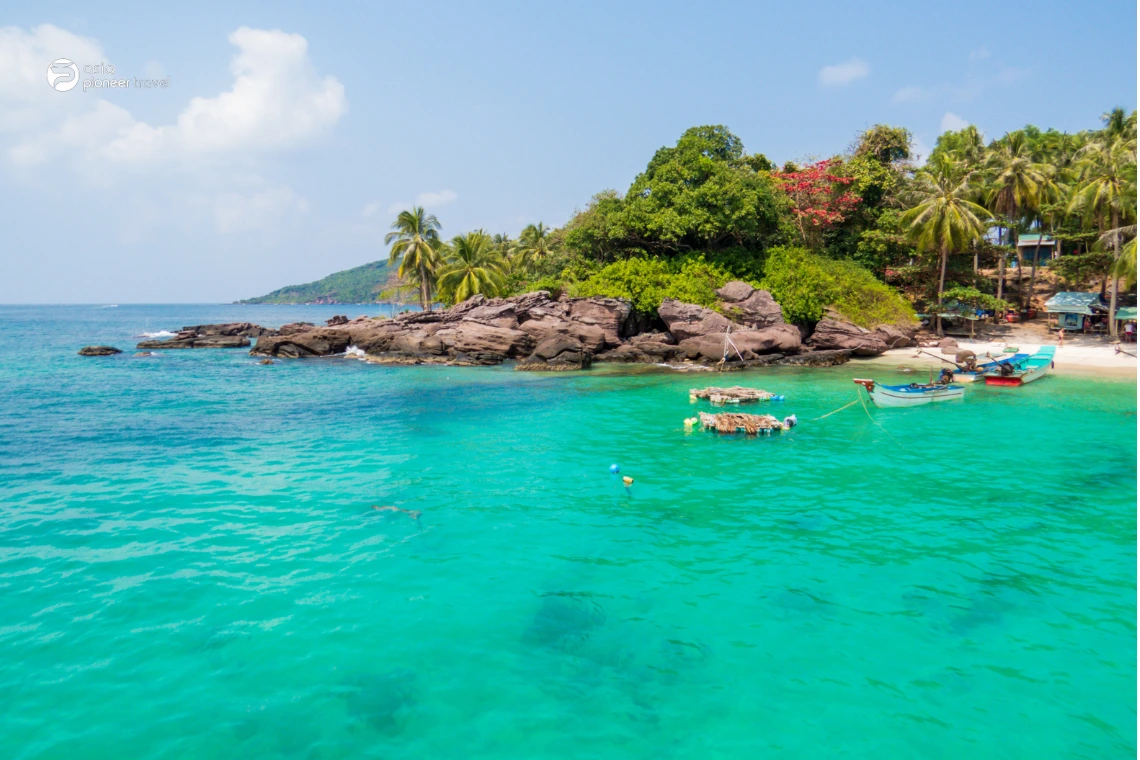 Discovering the An Thoi archipelago is a delightful experience. You may take a boat here to observe the pristine blue water and the gorgeous islands. Blue water, white beach, and golden sunshine are the three characteristics that best define this lovely island.
The exciting activity is that you should participate in a fishing tour on a boat. The fish caught will be served for lunch aboard the cruise. As Phu Quoc is home to Vietnam's longest and most stunning coral reef, so don't miss out on a chance to swim and snorkel here.
6. VinWonders & Vinpearl Safari Phu Quoc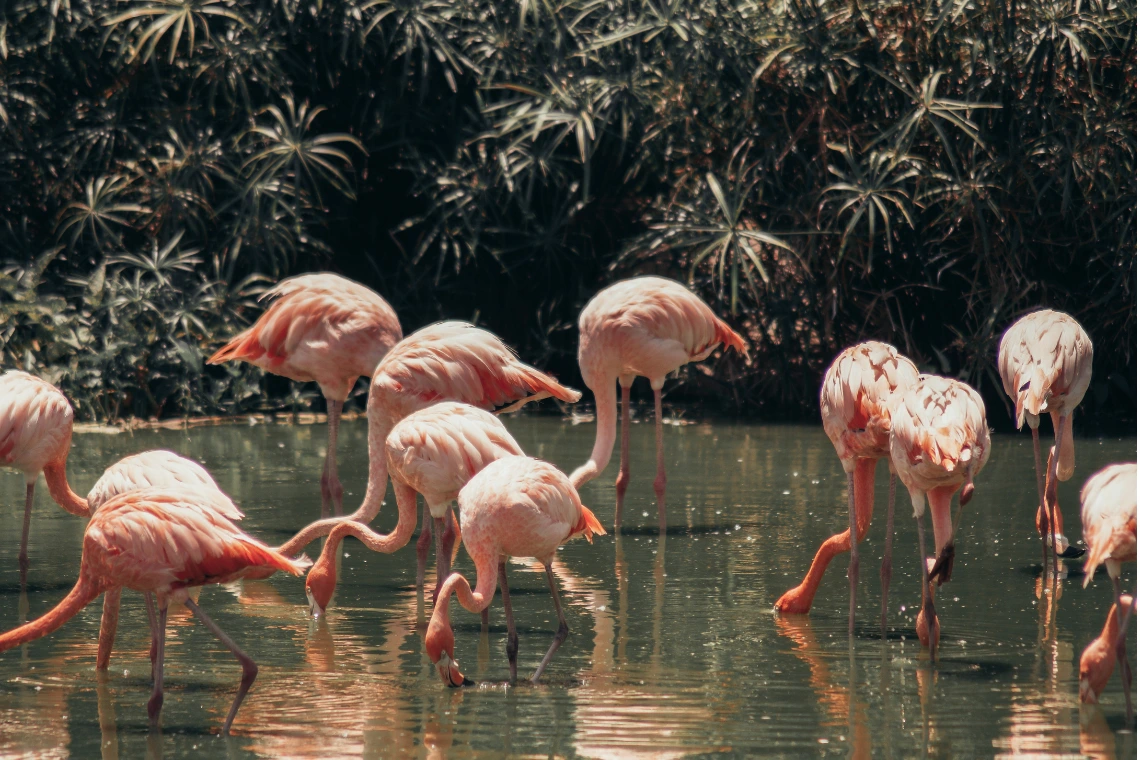 VinWonders Phu Quoc is one of Vietnam's major theme parks and one of the best in Southeast Asia. It is located in the Phu Quoc United Centre, a resort and entertainment complex in Long Beach. It is one of the most appealing tourist sites in Phu Quoc, with 6 subdivisions in 12 themes spread across 46.7 hectares.
Vinpearl Safari Phu Quoc, Vietnam's first semi-wildlife protection area, covers an area of 380 hectares and is home to more than 150 species. There are several rare species among them, such as the South African rhinoceros, Indian tigers, Kenyan zebras, etc. When you visit this location, you will also have the opportunity to see a variety of exciting animal presentations.
7. Fish sauce barrel house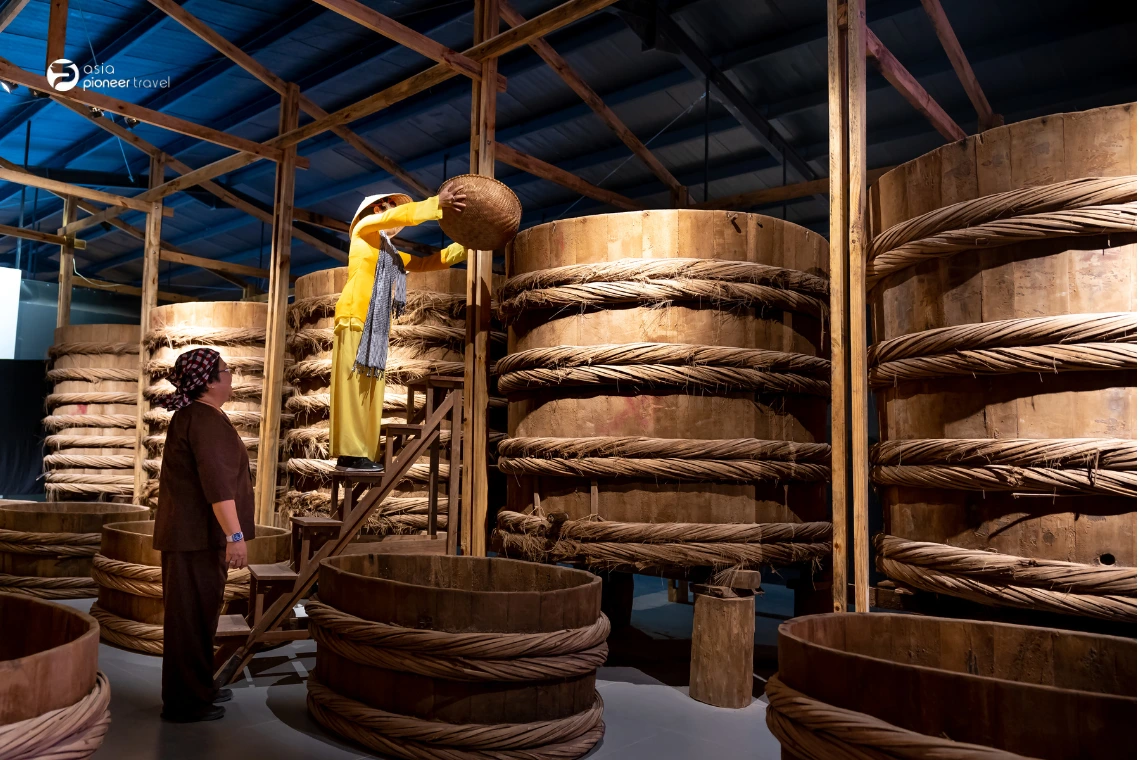 The barrel house is the popular name for handicraft manufacturing concentrated fish sauce in huge wooden boxes. People in this area will work harder to generate golden drips of fish sauce with a strong anchovy aroma. Phu Quoc fish sauce is noted for its high protein content, attractive colour, and distinct flavour.
You may learn about the famous fish sauce's production process by visiting the barrel houses. The price of Phu Quoc fish sauce ranges from 100,000 to 200,000/liter, depending on the protein level.
Here are some Phu Quoc fish sauce barrel houses you may visit:
Khai Hoan fish sauce factory: No. 11 Hung Vuong Bridge, Duong Dong Town, Phu Quoc
Phu Quoc fish sauce barrelhouse: Nguyen Van Cu, Quarter 4, Phu Quoc District
Thinh Phat fish sauce factory: Street 30, Quarter 1, Duong Dong Town, Phu Quoc.
8. Phu Quoc pepper garden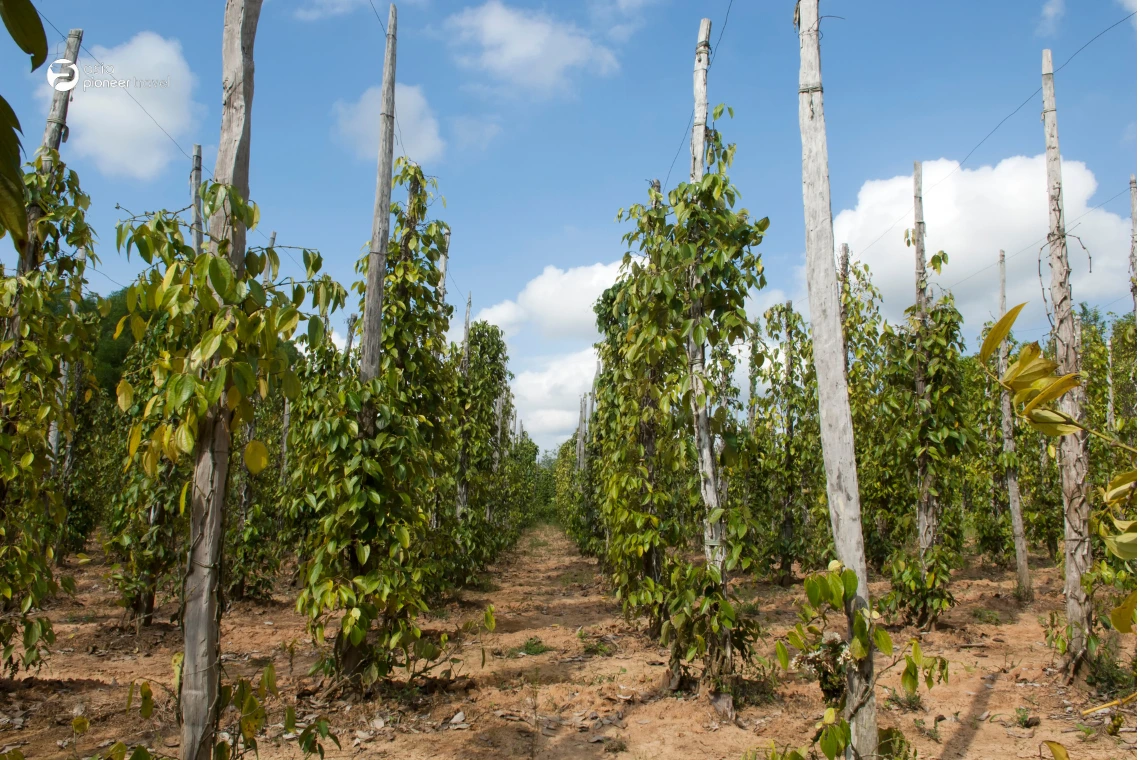 The pepper gardens in Phu Quoc are not only economically important but also one of the best tourist destinations to explore. Phu Quoc pepper is renowned for its exceptional quality due to its small seeds, thin skin, thick flesh, spicy taste, and unmatched aroma. The green pepper gardens are popular for young visitors to take photos and share on social media.
Some popular places to visit and buy pepper are:
Duc Minh – Duc Thanh pepper garden: Located on the extended 30/04 road, more than 1km from the center of Duong Dong town.
Khu Tuong pepper garden: most delicious pepper but is located on the way to Bai Thom commune, more than 30km from the town center.
In Phu Quoc's northern region: There are several pepper gardens on the road to Ganh Dau that you might visit.
9. Hon Thom Island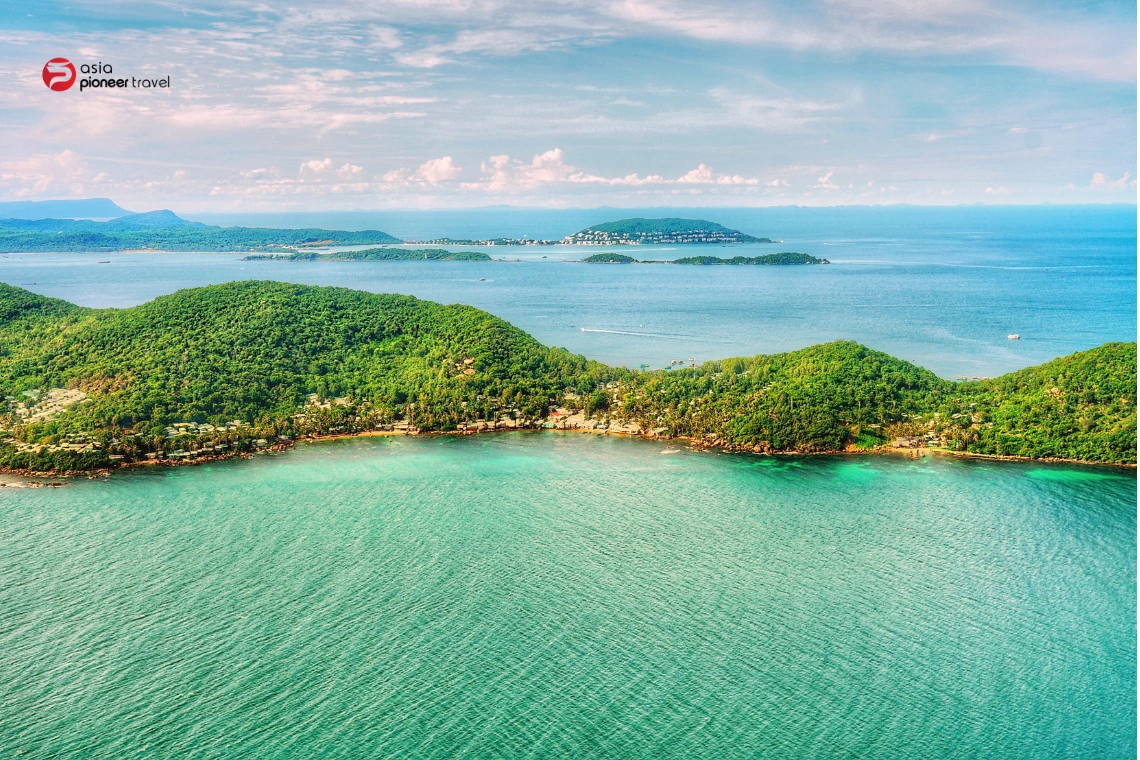 Thom is an ideal spot to appreciate the unspoiled nature. Hon Thom's main feature is its beautiful blue beaches.
Nom Beach (southwest of the island) and Chuong Beach (north of the island) are two must-sees. Their beauty rivals that of the main island's Sao and Khem beaches, and the population is less. Mui Ky Lan (Unicorn Cape) is another popular diving and snorkeling destination on this island. There are some hard coral species here, and the marine life is abundant.
10. Ho Quoc Pagoda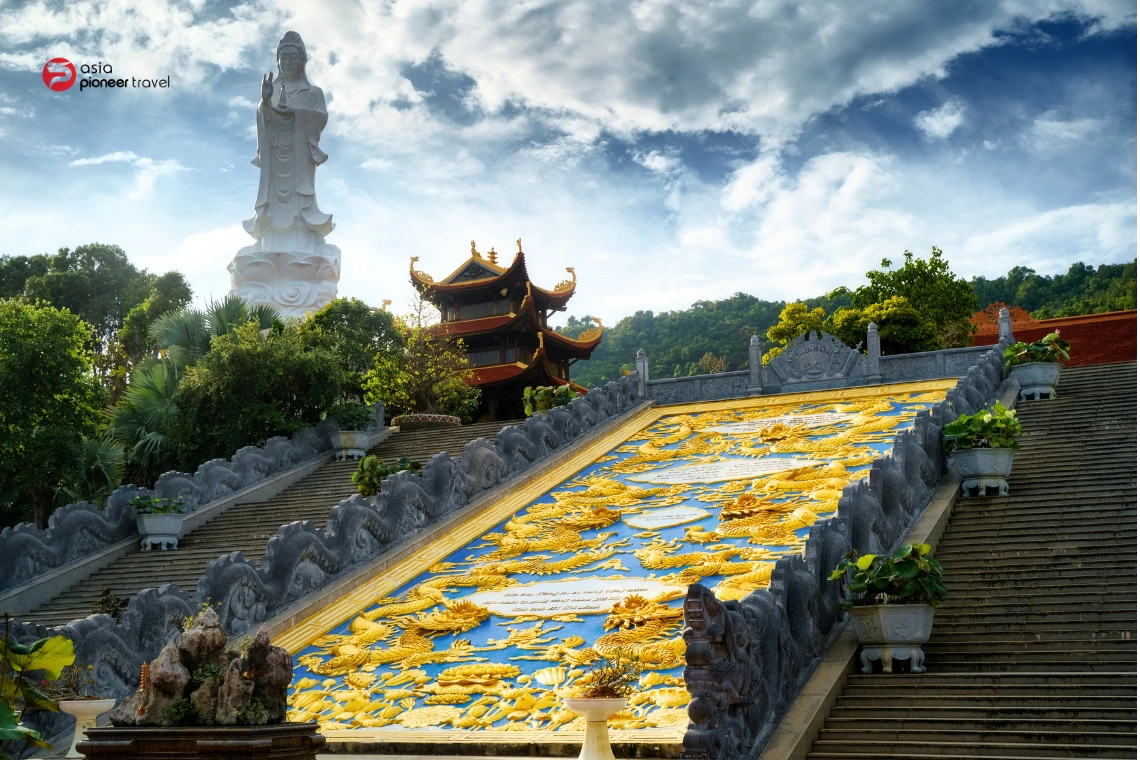 Ho Quoc Pagoda, or Truc Lam Zen Monastery, is a Buddhist temple and part of an eco-tourism area. It is located around 18 km from Duong Dong town in Soi Long Village. The temple boasts several large Buddha images and a massive bell.
The monastery is set in a beautiful location, with its back facing the mountain and its front overlooking the sea. It is also one of the best spots in Phu Quoc to catch the sunset.
11. Dinh Cau Temple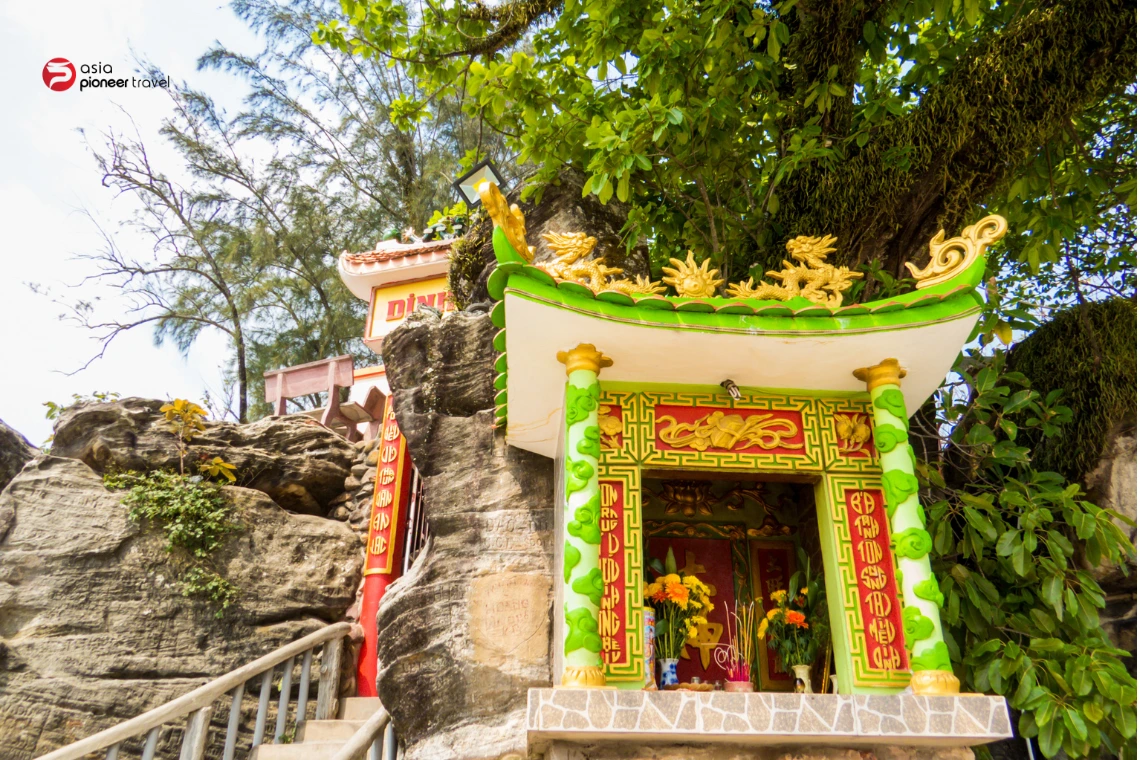 If you're visiting Duong Dong town, make sure to stop by Dinh Cau, located on a unique cliff that extends out into the sea. This temple is devoted to Thuy Long Thanh Mau, a legendary figure known for bravely taking back the island of Phu Quoc. To access Dinh Cau, you'll need to climb 29 winding stone stairs.
This historic temple is located beneath a large green tree. It has a more nostalgic and mystical beauty at sunset, so come here late in the afternoon and enjoy the sunset. Every 15th of October, the Dinh Cau festival will be held, attracting thousands of tourists. You can plan to attend this event to learn more about Vietnamese festival culture.
12. Phu Quoc Night Market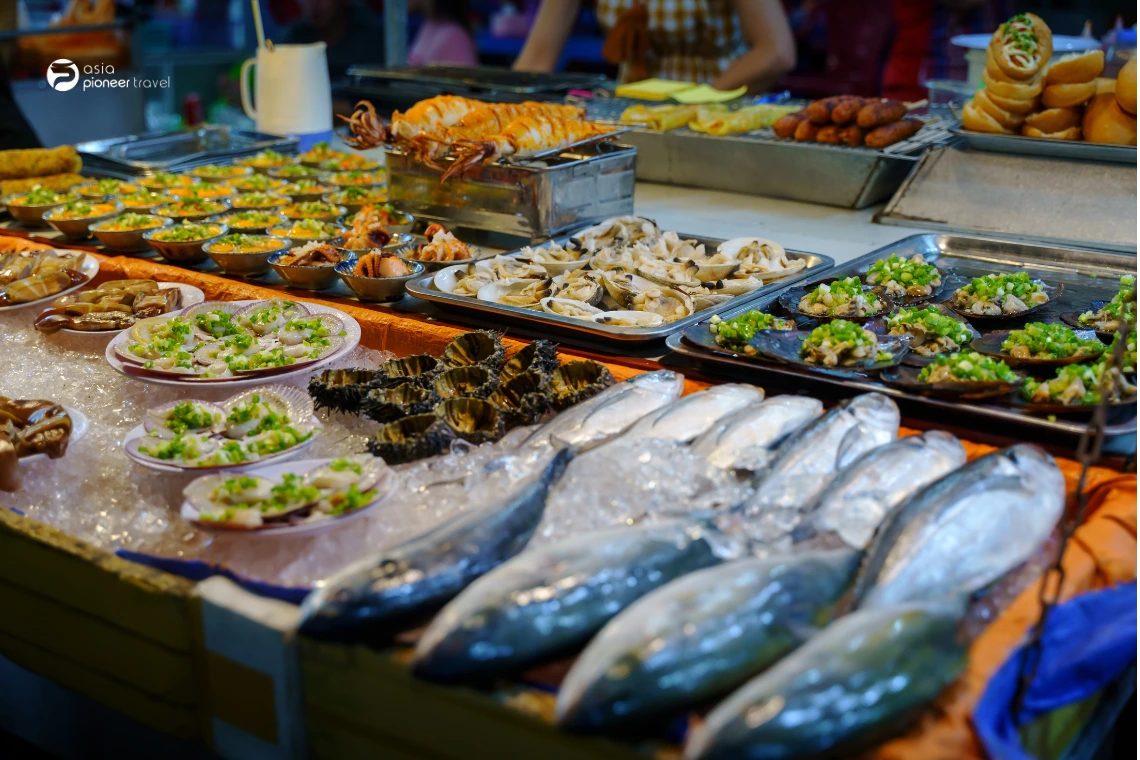 The Phu Quoc night market, located opposite Duong Dong market, should not be missed. This night market is recognized for its rich specialties and street delicacies such as Thai ice cream rolls, peanuts, Phu Quoc sweets, rice paper, etc. There are a plethora of souvenirs available here, particularly pearls. Remember to try the seafood; it's delicious and comes at a reasonable price.
13. Ham Ninh Fishing Village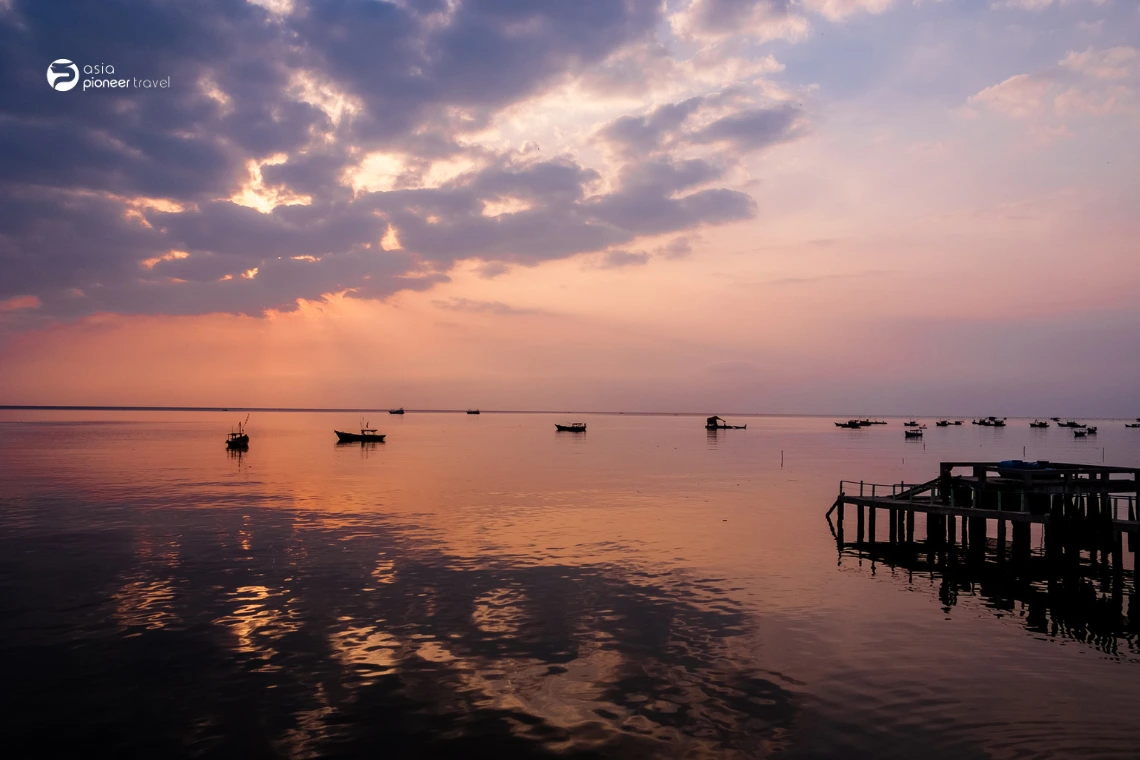 Ham Ninh fishing village is located on the island's east shore, beneath Ham Ninh mountain. It is around 20 km from the centre of Duong Dong. It is one of the best locations to get a taste of local life. There are various crab farms and seafood farms that you may visit to learn about how locals live, work, and prepare seafood.
Aside from that, you can take part in other fun activities such as fishing, gathering pearls, sea cucumbers, or casting fishing nets.
14. Phu Quoc 4 islands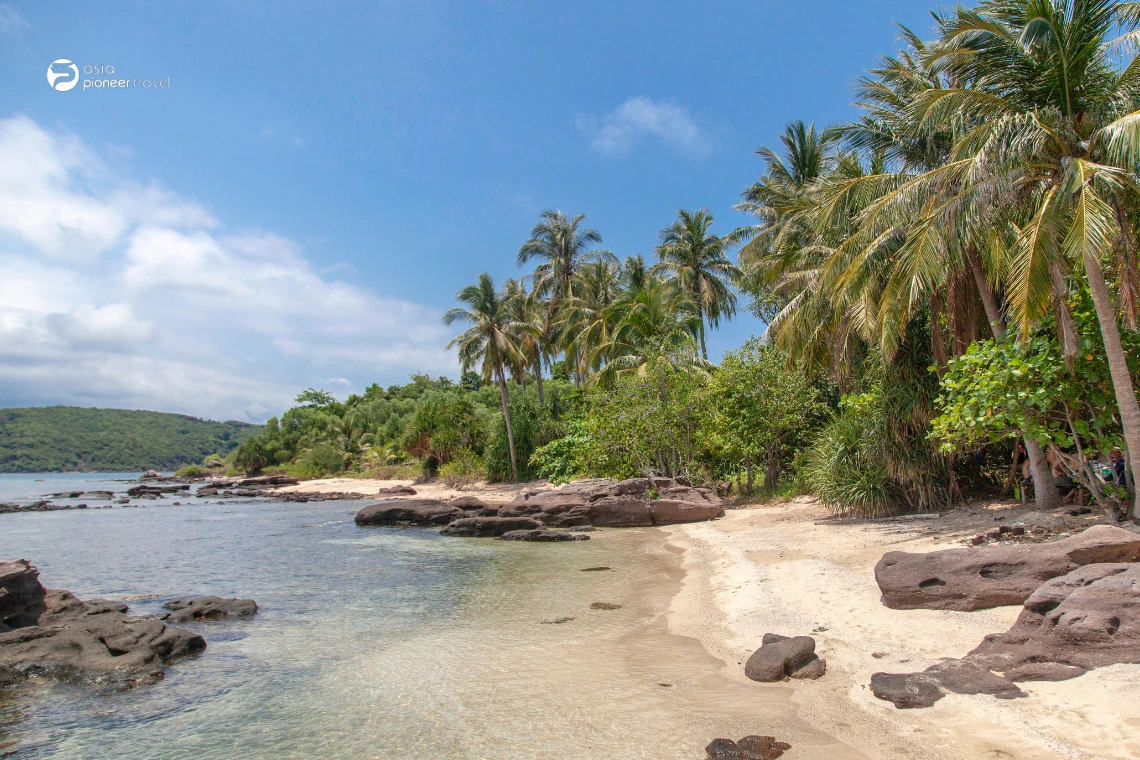 You've probably heard of Phu Quoc's four islands: Fingernail Island, Dam Ngang Island, May Rut Island, and Pineapple Island. These islands are near the southern tip of Phu Quoc Island. These islands, particularly Dam Ngang Island, are known for their spectacular underwater ecosystem under their immaculate beauty and clear water.
If you're looking for a convenient way to explore the four islands, taking a tour is a great option. There are plenty of local businesses offering 4-island tours to choose from.
>>Read More: You Can't Miss These Experiences In Phu Quoc – The Paradise Island Of Vietnam
Delicious Food To Try In Phu Quoc
1. Bun Quay Kien Xay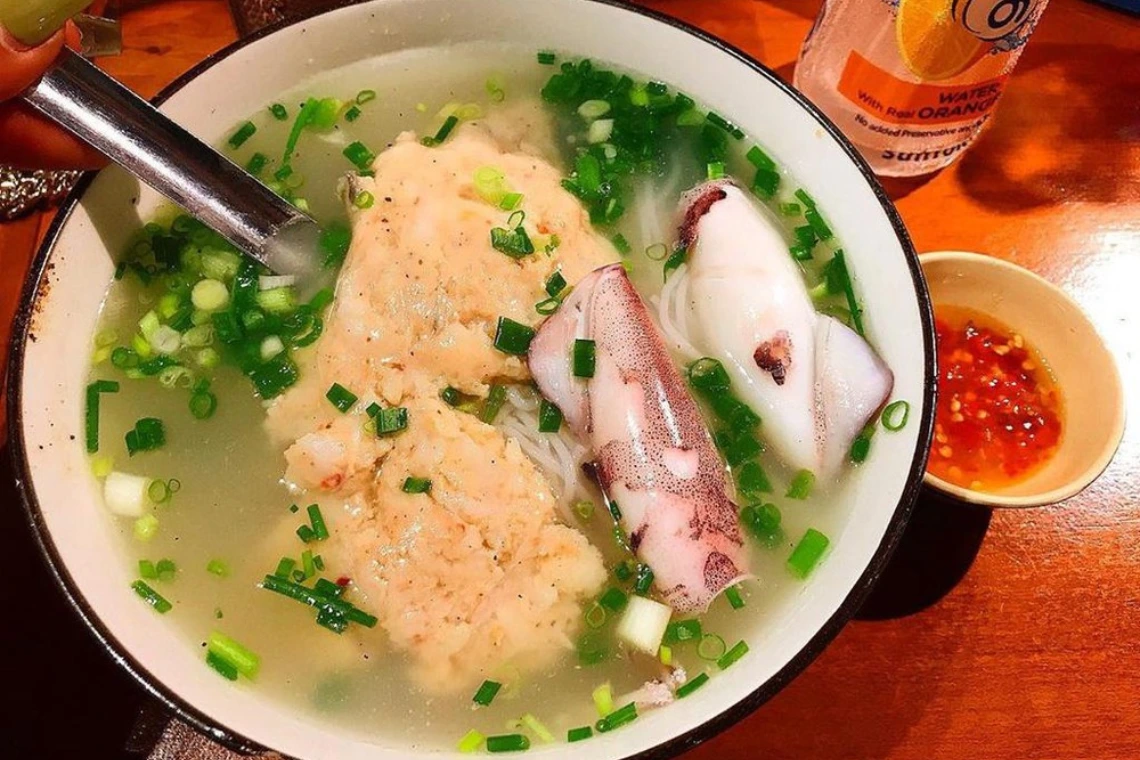 Shrimp noodles, regarded as the most distinctive Phu Quoc dish, will undoubtedly provide you with a memorable gastronomic experience. The name "quậy" means "to stir" because the noodles are freshly created in the restaurant, going directly from the press to a kettle of boiling water and being swirled around to cook. Finely crushed fish paste and shrimp paste are combined and swirled around the basin. Following that, the boiling noodles water is quickly poured to cook them so that you can enjoy the freshness and sweetness of the broth.
2. Ham Ninh Crab
The meat of Ham Ninh crab is firm and has a naturally sweet flavor. Crab porridge, crab hotpot, beer-steamed crab, and more delectable meals may be made from it. Steamed crab is perhaps the most popular dish created from the Ham Ninh crab. It tastes best when dipped in salt, pepper, and a thin stream of lemon juice.
3. Grilled sea-urchin
When visiting the Phu Quoc night market, make sure to try the well-known specialty of sea urchins. The residents of Phu Quoc pearl island compare its taste and health benefits to sea ginseng.
4. Herring salad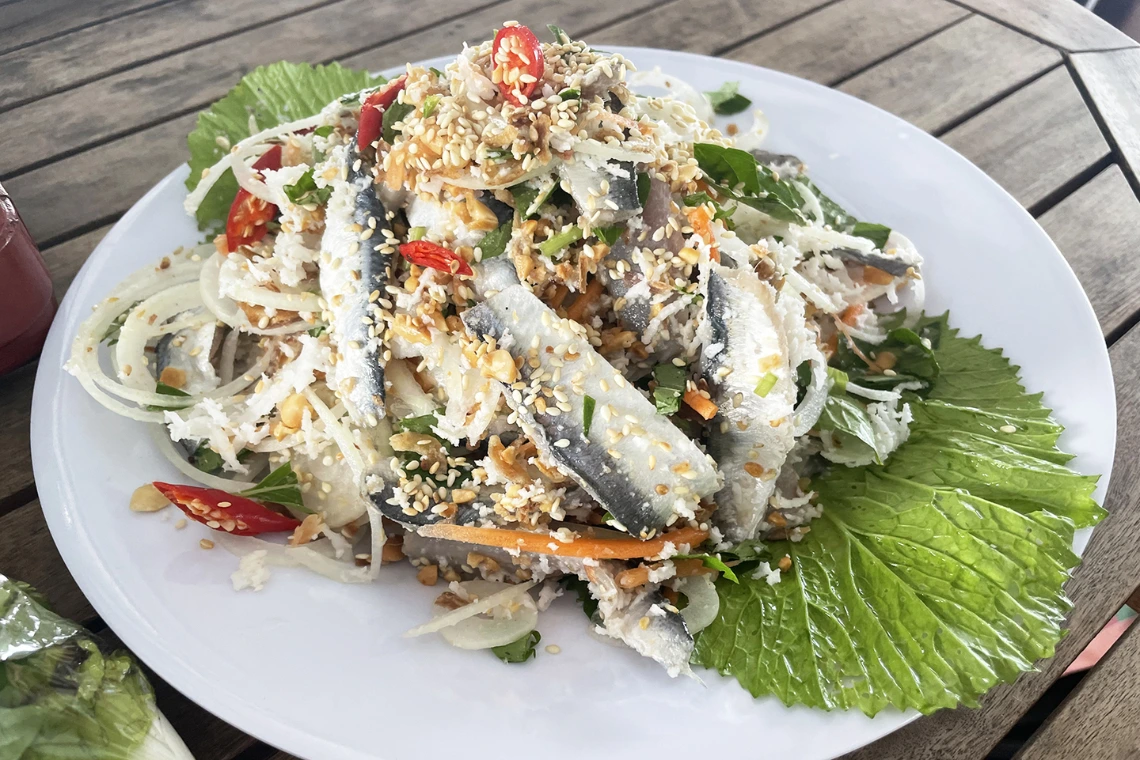 This delightful dish boasts a perfect blend of fresh veggies and succulent fish that will tantalize your taste buds. To savor every bite, simply lay out a sheet of rice paper, add a generous amount of herring and veggies, carefully roll it up, and dip it in the rich and flavorful fish sauce. Enjoy this scrumptious meal leisurely and treat yourself to a truly delicious experience!
5. Bun Ken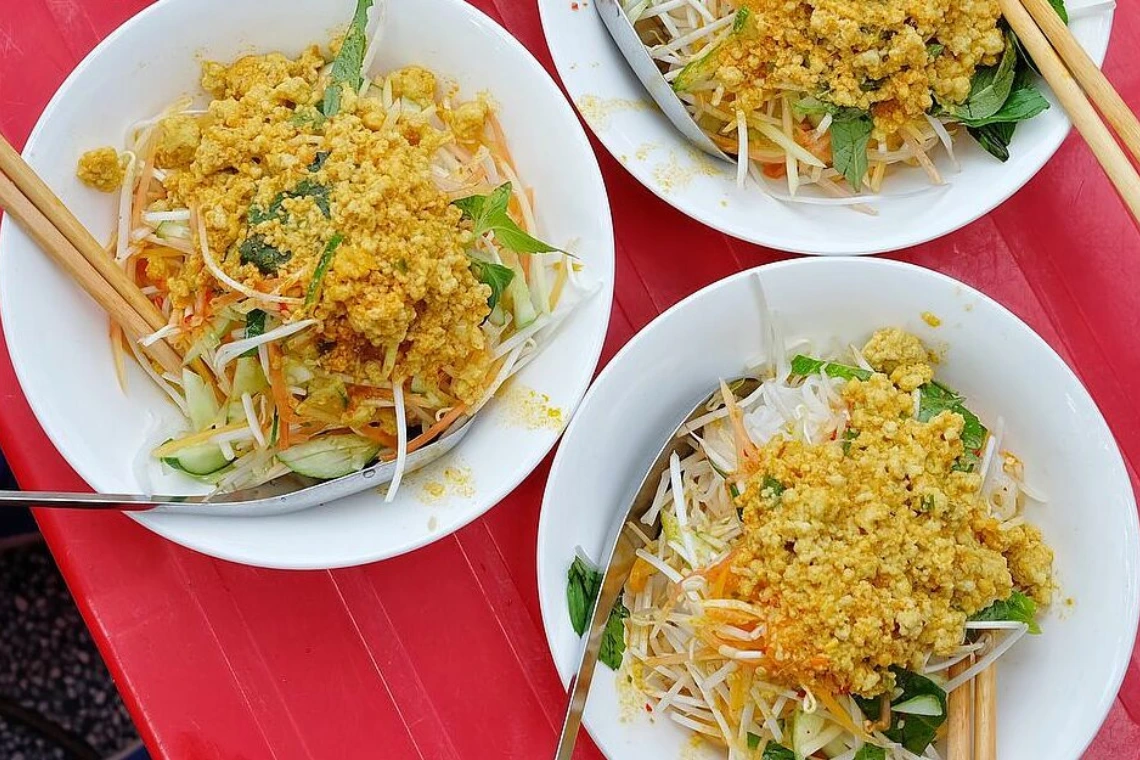 Ken noodles is a Khmer word that means "coconut milk dish." Although it is rarely listed on the gastronomic map of Vietnam, many gourmet travelers would undoubtedly recognize this rustic cuisine on Phu Quoc Island. To make this meal, they process barracuda or silverfish, two fish species that are nearly solely found on the pearl island. As a result, it has a distinct flavor.
6. Banh canh cha ca thu
Phu Quoc's Banh Canh is noted for its chewy, crispy fish cake made from mackerel and well-seasoned. The soup was produced by locals in Phu Quoc using boiled mackerel bone, pig bones, and minced pork. Furthermore, thick noodles are created from rice flour, giving them a bouncy, soft feel that melts in your tongue.
7. Grilled Trachurus
Trachurus is best when seasoned with chile salt and cooked over hot coals. Wrap the grilled trachurus in rice paper with fresh herbs and vegetables, then dip it in chili lime sauce. All of this creates a sweetness that is not fishy, and the flesh is soft and melts on your tongue. When visiting the island, do not pass up the opportunity to eat this Phu Quoc cuisine because it is difficult to get elsewhere, and the trachurus is challenging to catch.
8. Slipper lobster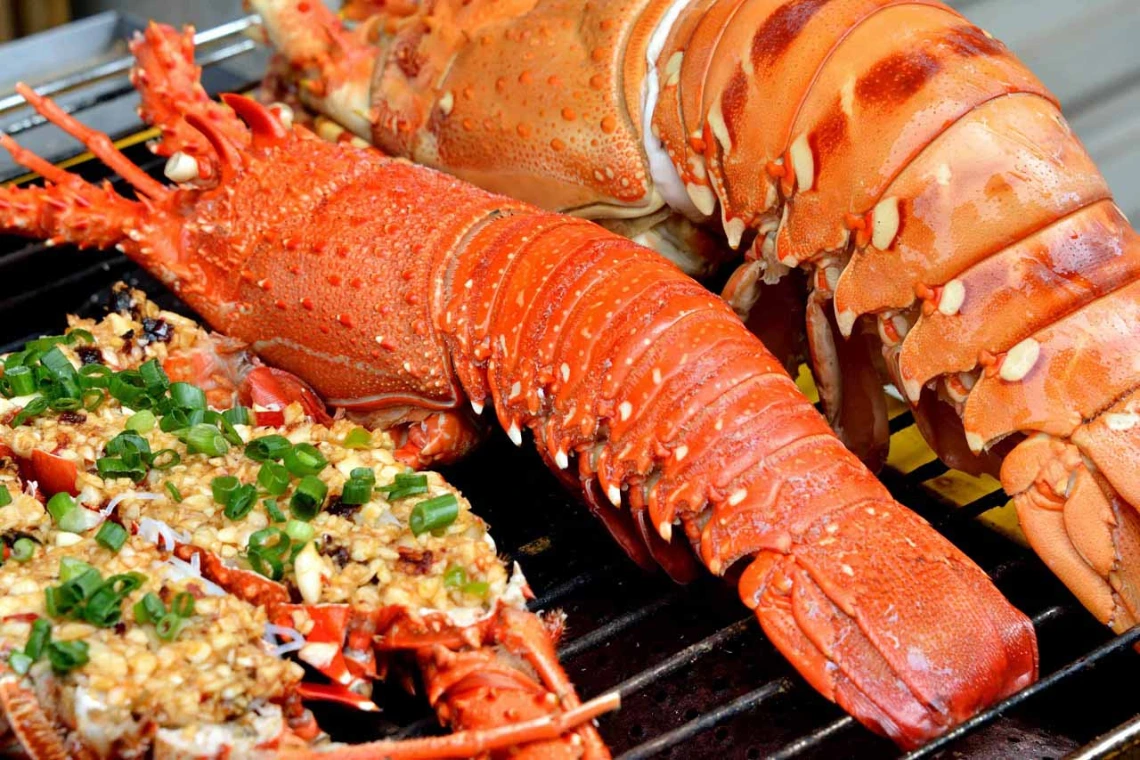 The slipper lobster certainly exceeds your expectations! The most typical method is to boil the lobster so that you may experience the sweetness and freshness of the thick meat when coated in a mixture of black pepper salt and lime juice. Alternatively, many local eateries in Phu Quoc serve grilled slipper lobster with cheese, stir-fried with butter and garlic, or grilled slipper lobster with spring onion grease.
Phu Quoc Souvenir Suggestions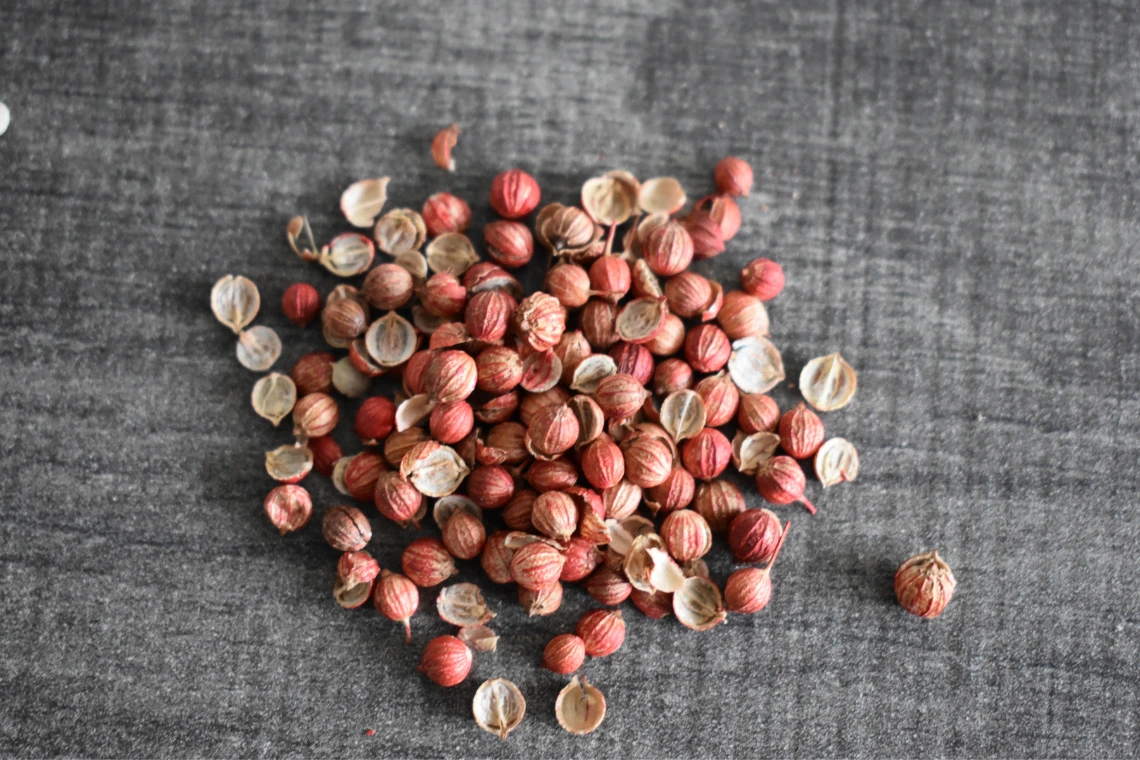 If you plan to buy gifts after your vacation, here are some ideas:
Pearls: The high-quality semi-artificial pearls available on Phu Quoc Island are exquisite presents that you should get for someone you care about.
Phu Quoc marine gifts: dried prawns, dried squid, dried lychee, dried flea fish, dry mackerel, dried barracuda, and so on.
Phu Quoc fish sauce: Because of its distinct flavour, Phu Quoc fish sauce is one of the best presents to bring home.
Rose myrtle wine: well-known for its medical properties, such as relieving aches and pains and aiding digestion.
Kheo cake: This is a rustic cake prepared with wheat and various fillings such as taro, green beans, coconut, etc. It has a delicious flavour that you will never forget.
Phu Quoc pepper: Because of its outstanding spicy and fragrant flavour, Phu Quoc pepper is one of the best presents to consider.
Book your upcoming trips with Asia Pioneer Travel – The Best Travel Agency in Vietnam!
Asia Pioneer Travel has over 14 years of experience in the tourism industry and has established itself as a premier, reputable, tailor-made travel agency in Vietnam and Asia. We constantly pay close attention to and comprehend the demands and preferences of our customers, enabling the creation of excellent holidays. After taking our bespoke tours, many customers have told their friends and family about them. Because our customers deserve it, we consistently strive to assure them of complete satisfaction.