Discovering the best beaches in Cambodia

Most of us think about Angkor Wat when referring to Cambodia, however, this magical country still hides tons of wonderful things and sights. Maybe not many people know that Cambodia is also home to stretches of untouched coastline, postcard-perfect tropical islands and powder white sand lapped by a turquoise ocean. And let's discover the charm of these beaches below.
Warning: Once you arrive, you might never want to leave.
Lazy Beach, Koh Rong Samloem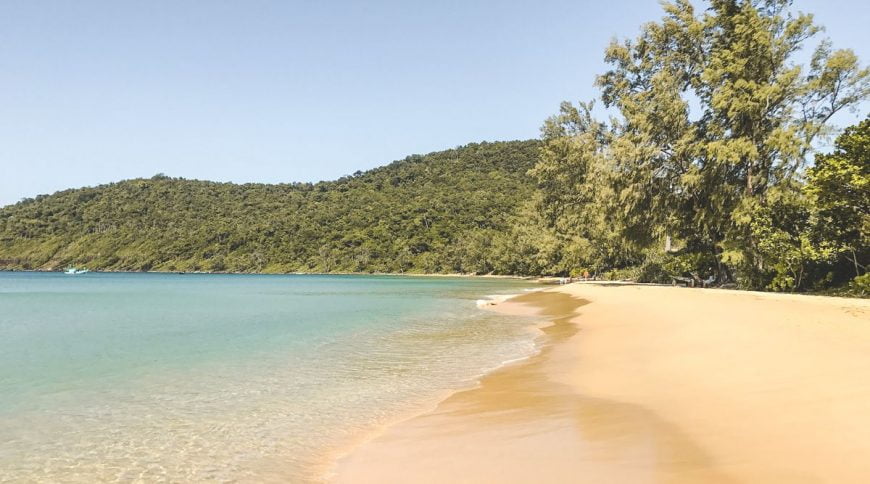 While the island of Koh Rong Samloem is a long way off from becoming over-run by tourists, if you truly want to escape, then head to Lazy Beach. Situated on the west side of the island via a 40-minute walk through the jungle — or, Lazy Beach resort guests can take a speedboat from Sihanoukville — from the main tourist beach of Saracen Bay, the long stretch of pristine beach provides the perfect prescription to follow its namesake: kick back, relax and immerse yourself in tropical island life.
Lonely Beach, Koh Rong
The clue is in the name, with Lonely Beach sitting at Koh Rong's isolated northern tip. Development is yet to hit the area and there remains only one resort there, meaning guests pretty much have this secluded paradise to themselves. If you're lucky, a late-night dip may light up the waters, as bioluminescent plankton like to hang out here. Make sure you remember to pack all the essentials because there isn't a shop in sight.
Long Beach, Koh Rong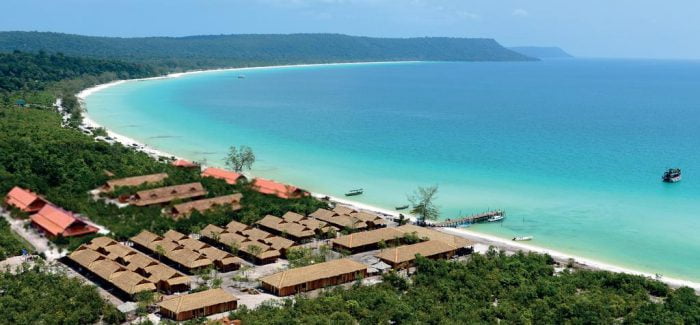 Long Beach in Koh Rong Island is a great base for adventure and watersport lovers in their Cambodia tour. To be described as an ideal place for diving, Long Beach provides its visitors a busy marine life and a rich variety of flora and fauna. If swimming and diving still cannot satisfy your high desire for adrenaline, you are always able to jump in a kayak to glide through some of the more remote areas or hire a mountain bike to break up those long lazy days on the beach.
Sner Beach, Koh Kong
Situated slightly off the beaten track, Sner Beach boasts isolation and wild beauty, away from the masses. Mainly used by Cambodians, the strip of sand is kitted out with hammocks to laze the day away on. There are several beach shacks and small eateries serving the catch of the day, as well as fresh prawns, crab, and fried squid dished up with piles of rice and vegetables. Seafood barbecues can be seen sizzling along the shore at sunset, washed down with beer available from one of the beach huts.
Sabay Beach, Kampot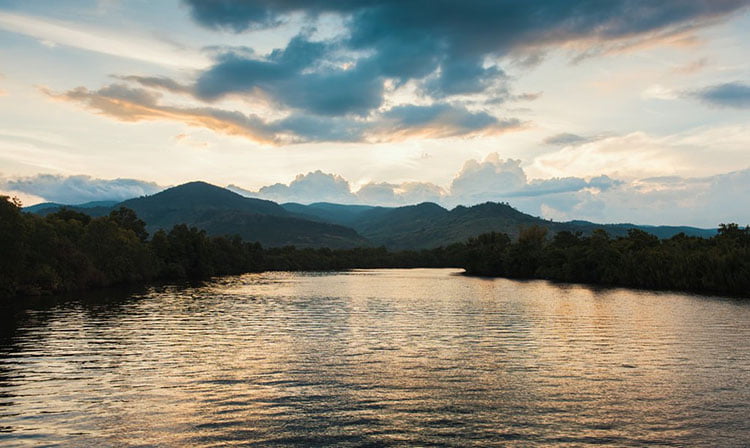 Okay, okay, so technically this isn't a beach, but it's such a beautiful spot, we didn't want to leave it off the list. Plus, there's a makeshift beach at the resort that lines a small stretch of the river, complete with sunbeds, tables, and chairs, so we're not entirely cheating. Since opening in 2017, Sabay Beach has become a popular spot to take in the tranquil riverside life that's just a few kilometers (about one mile) out of town along the Kampot River. Take a boat trip through the mangroves, go paddle-boarding, take a dip in the river or simply relax on the "beach" and enjoy the panoramic views.
Let Us Help You Plan Your Cambodia Trip.
Don't let the planning stress you out. Tell us your travel ideas and our travel advisors are very glad to give you suggestions and guidance for your trip planning. We can tailor-make your trip according to your interests and requirements, and help to create the best Cambodia vacation for you.