Go to Danang of Vietnam, and enjoy these spectacular things!

In 2018, Danang of Vietnam has gone viral and shocked the world with the "beyond-of-imagination" Golden Bridge, a pedestrian walkway that looks like something straight out of Lord of the Rings. (Oh I miss this movie!). However, maybe not many in us know that before Golden Bridge, this coastal town is already an impressive destination on any Vietnam trip. Let's see why!
The city of phenomenal bridges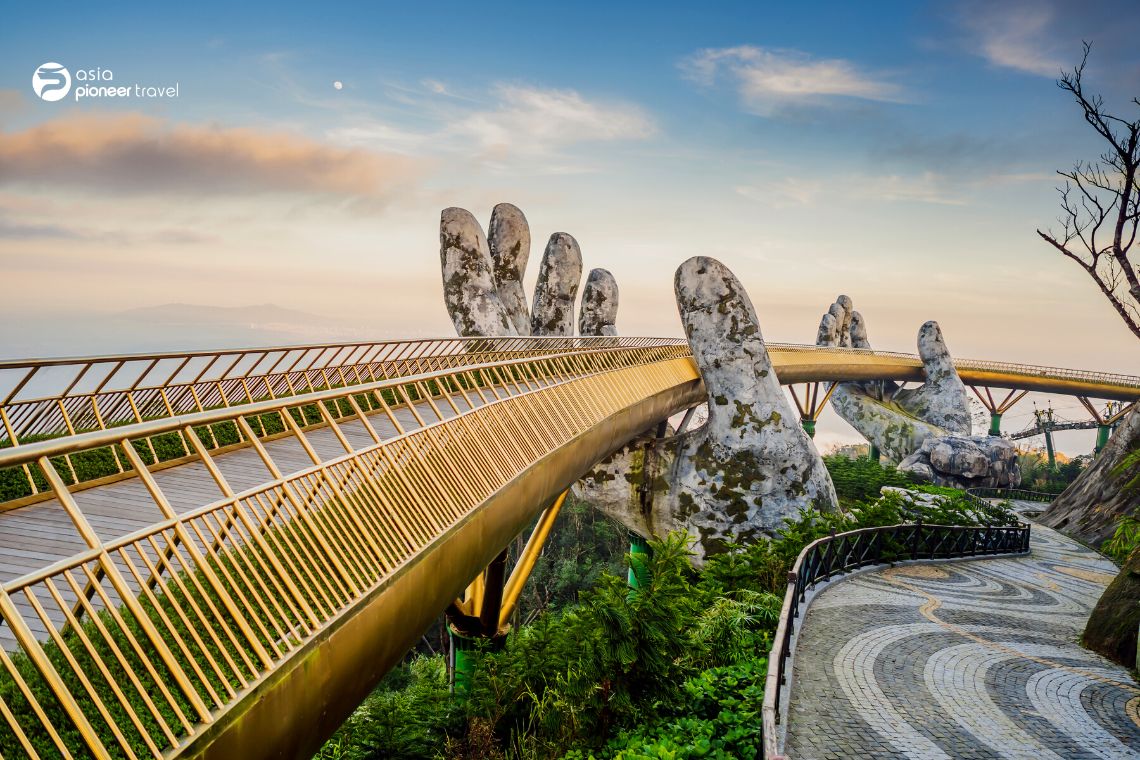 The Golden Bridge isn't the first insane bridge in Da Nang. It joins the dragon-shaped Cau Rong, a serpentine structure that even spits fire and water on weekends. If you ask us, the city seems determined to keep this game on lock by building the world's coolest bridges before anyone else can. And there are more to tell: Thuan Phuoc Bridge, Han River Bridge, etc.
The location is central to all points in the country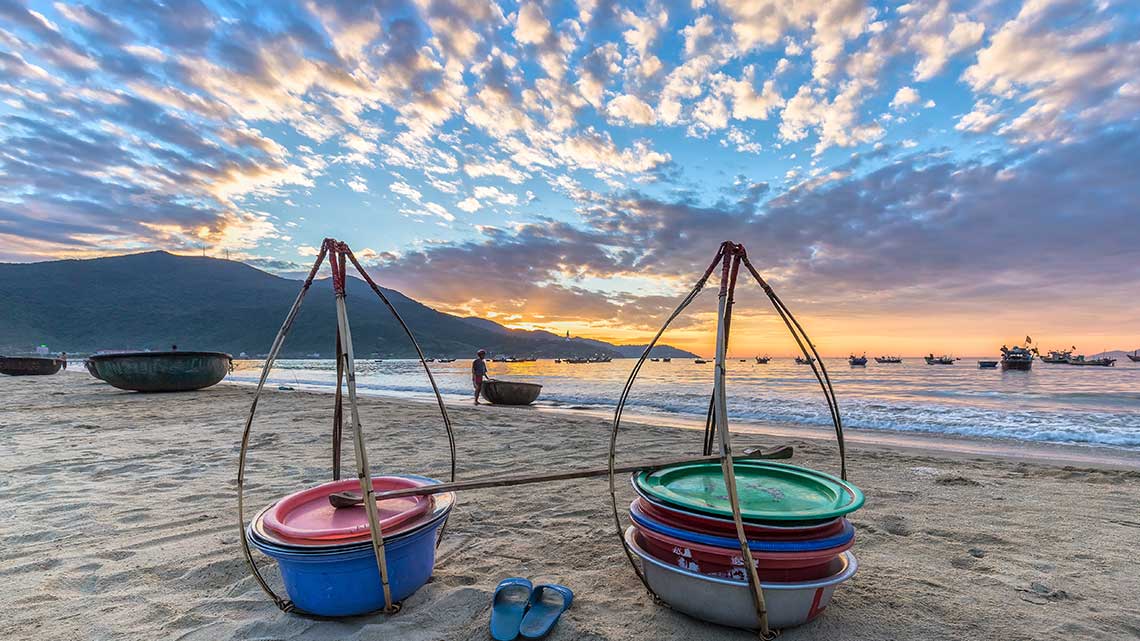 Located perfectly at a midway point between Ho Chi Minh City in the south of Vietnam and the capital city Hanoi in the north, Danang is such a convenient destination for any Vietnam tour. The city also serves as the gateway to ancient Hoi An, a popular UNESCO World Heritage site that reflects the area's mixed history and culture in its well-preserved architecture. Stop here on your way between these popular cities to take in the clashing worlds of sparkling skyscrapers and relaxed vibes.
The street food is awesome!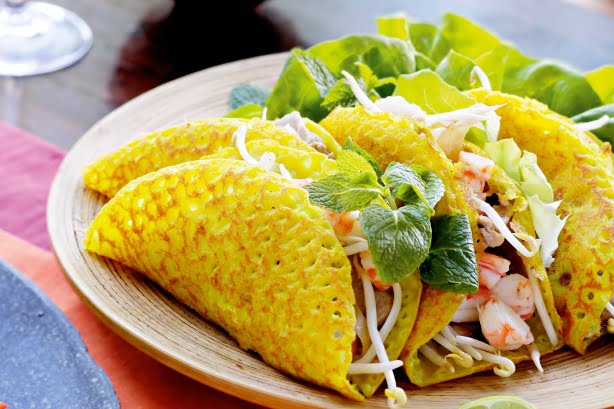 The most leisure thing in all vacation is discovering the cuisines, and Danang will not disappoint you in all ways. Wander through the crowded backstreets and find a few spots buzzing with locals — the traveler's telltale sign of good food. Once you've narrowed your choices down, the only decision left is what flavors you're in the mood for. Go with a Vietnamese classic in "banh mi" or "pho", or grab fresh seafood in "banh xeo", a "sizzling pancake" made of rice flour and stuffed with veggies and shrimp. Your wallet will definitely fall in love with the food price level here, but rest assured, you're not trading quality for a lower cost.
The city and surrounding area are jaw-dropping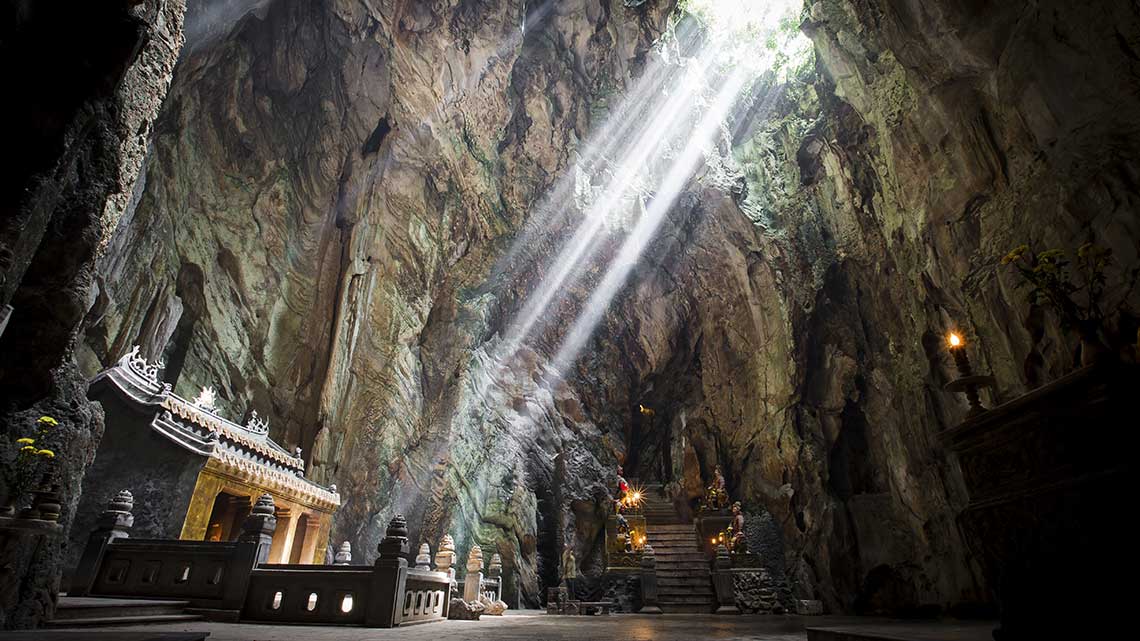 It is difficult to find a town mixed perfectly of urban energy and nearby natural beauty. But with Danang, this is not difficult anymore. Here you can admire the Marble Mountains, twisting marble and limestone tunnels lead to caverns filled with Buddha shrines, and a trek to one of the summits grants stunning views of the landscape below. Hike into the hills, rent a scooter for an adventure along Hai Van Pass, or kick it at one of the many beaches. Or you can spend time going through spectacular bridges spanning the river. Travelers could visit this city for several days of enjoying the city's lovely beaches, conventional sightseeing spots (like museums and stunning bridges), heading to some unique restaurants and blending into the nightlife.
Let Us Help You Plan Your Vietnam Trip.
Don't let the planning stress you out. Tell us your travel ideas and our travel advisors are very glad to give you suggestions and guidance for your trip planning. We can tailor-make your trip according to your interests and requirements, and help to create the best Vietnam vacation for you.