Tips For Choosing The Best Travel Agency In Vietnam

Most tourists want to explore new places themselves, but others shouldn't. Vietnam is one of the world's most alluring travel destinations and has a stable governmental system. Although exploring Vietnam independently is highly safe and simple, there are times when you should trust the Vietnam tour operators to handle the arrangement of your first trip.
Travel companies in Vietnam offer a plethora of packages, so your needs should be met with ease. Yet, the best travel agencies are those that take you to see more than just famous landmarks. So, how do you know you've found the best travel agency in Vietnam for your trip? How can you stay away from touts and con artists? Follow our guide to make the most of your time in Vietnam.
Steps To Choose A Travel Agency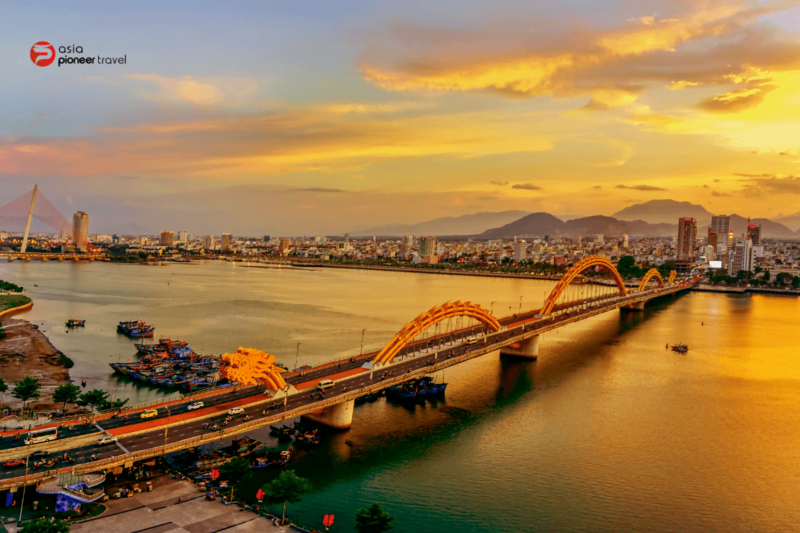 Step 1: Research the travel agencies
Check reviews of potential Vietnam travel agencies before choosing one. A high-quality travel agency will have a significant online presence and a large number of positive reviews. Start by visiting the travel agency's website, then read TripAdvisor reviews and check out its social media pages. Consider how recent the comments and reviews are; avoid businesses with only a few recent reviews. 
A critical thing you need to ensure the travel agencies will have is a policy page, covering all information regarding booking, payment, and refunding. Any travel agency with this important page should be off your list.
Step 2: Check the travel agencies' credentials 
Look at the company's other credentials in addition to what previous clients have to say about the Vietnam travel agent you have picked. Do they, for instance, hold credentials and certifications in tourism? Investigate anything else that distinguishes a specific travel firm from others. Using a family-run travel agency (or one that partners with family businesses), for instance, enables you to travel in a far more moral manner while also directly supporting the people and economy of Vietnam.
Step 3: See the offers from the Vietnam travel agencies
Take a close look at the travel experiences they are giving when you are confident in the authority of the potential Vietnam travel businesses you wish to book your trip with. Many companies provide conventional routes, such as one that connects Ho Chi Minh City and Hanoi. While this is fantastic, search for chances to venture off the beaten path in Vietnam as well. A fantastic Vietnam trip can be made amazing by including some additional real travel experiences, such as homestays, jungle excursions, and seeing more isolated communities. For instance, Asia Pioneer Travel provides Vietnam Explorer Tour and Vietnam Off The Beaten Path Tour for those who wish to discover a different side of the country. 
Step 4: Book directly with your chosen Vietnam travel agency
Book directly with a travel agency in Vietnam if you've discovered one that feels like the best fit for you. This prevents issues with touts and fraudsters who could falsely promote a tour with a respectable agency but really take you on a trip with a tour operator with a lower reputation. Cutting out middlemen by booking directly via your preferred travel agency also ensures that all of your money will go to that local business and the locals who run it.
Tips To Select The Right Travel Agency
As an expert who has had over 13 years of providing tours in Asia, we have certain advice for people to help them pick the best travel agency in Vietnam for their holiday:
Choose the destinations you'd like to visit first
You should pick the places that enticed you to Vietnam. The itinerary is the first thing suggested when you purchase a Vietnam holiday through a travel agency. If you don't know where to go in Vietnam, you'll be puzzled. So, it is advisable to decide on the regions you wish to see and use those as the basis for selecting an appropriate tour operator. Most travel companies now provide customized tours, so if their pre-built package doesn't cover the attractions you'd want to see, you may request a bespoke trip.
Check out the best things to do in Vietnam
If you merely tour the historical and cultural places, it could get a little dull. Combining the most intriguing activities on your Vietnam travel might enhance your trip's memory. You can get some ideas from this article: – Top 20 Best Things To Do In Vietnam
Review the chosen tour operator one more time before the purchase
To decide on the ultimate Vietnam travel agency, you need still carefully check the reviews of the service, the reputation of the accommodations, the tour guide's demeanor, etc. on well-known travel discussion groups. Several travel agencies provide the same itineraries and even the same quotes, so you should thoroughly investigate the inclusions and exclusions before deciding on your best course of action. Their suggestions for hotels/homestays, places, and their offers of guides, meals, etc., are all things to double-check.
Support during the booking process
There should be someone you can reach out to for assistance if you have any, such as on what to pack or how much anything will cost. The basic idea is that you should be given 24/7 support, something you would not receive if you book via the tour office in town. Every day of your holiday will be enjoyable if there is always someone in charge of making sure everything runs well and that any problems or emergencies are handled right away.
Asia Pioneer Travel – The Best Travel Agency In Vietnam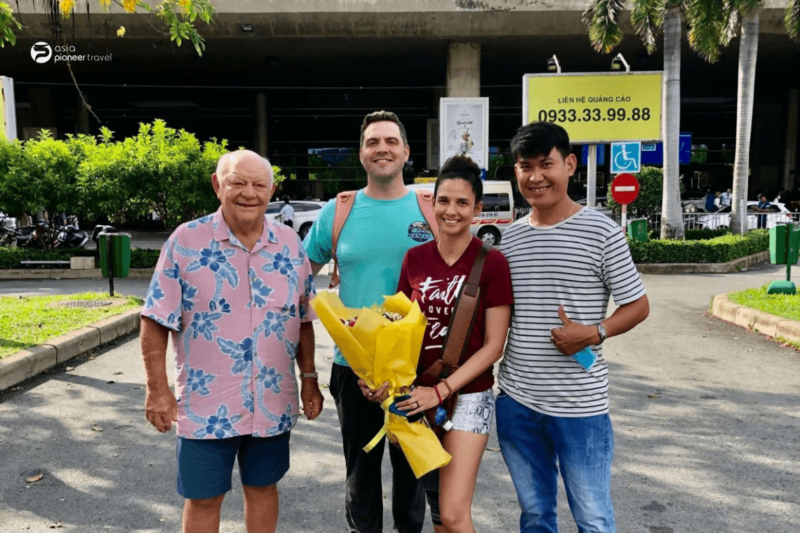 Asia Pioneer Travel has over 14 years of experience in the tourism industry and has established itself as a premier, reputable, tailor-made travel agency in Vietnam and Asia. We constantly pay close attention to and comprehend the demands and preferences of our customers, enabling the creation of excellent holidays. After taking our bespoke tours, many customers have told their friends and family about them. Because our customers deserve it, we consistently strive to assure them of complete satisfaction.
Asia Pioneer Travel has proudly crafted hundreds of itineraries over the past 14 years and helped more than 20,000 travelers from all over the world. We had the privilege of receiving our first Award of Excellence from TripAdvisor in 2013. In order to continue receiving the Certificate of Excellence for successive years, we have consistently provided our finest customer service while constantly looking for innovative methods to make each holiday a one-of-a-kind experience. For our expert service and innovative goods, Asia Pioneer Travel has received 15 certificates from reputable organizations in the travel sector.
We pledge to give our customers the greatest adventures possible in Vietnam, Cambodia, Laos, Thailand, Myanmar, Nepal, Sri Lanka, and other countries.
Book your upcoming trips with Asia Pioneer Travel – the best travel agency in Vietnam!