Are you sure that you know about these incredible things in Laos?

Laos can captivate anyone. The sleepy streets and wild landscape will take you with surprises. The quiet lifestyle will allow you the opportunity to slow down and really take a look at the people and the culture, hopefully learning a lot along the way. You will cherish every single memory on the road when you leave this country. And you will swear to yourself that there's a day you will come back.
UNESCO World Heritage sites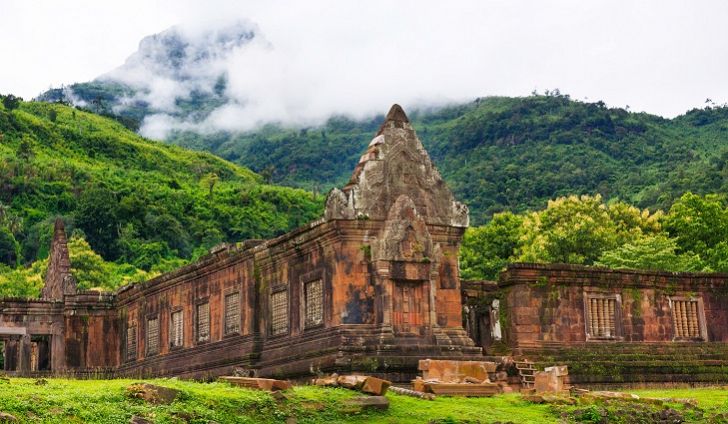 Laos has two UNESCO World Heritage sites. The town of Luang Prabang joined the cultural list in 1995 to protect the fusion of Lao and European architecture from the 19th and early 20th centuries. Wat Phou and several associated settlements in Champasak joined the list in 2001. The thousand-year-old Khmer-era temple was originally created to honor the Hindu gods but was later changed into a Buddhist temple.
Savannakhet Dinosaur Museum
Savannakhet is very proud of the dinosaur fossils that have been found in the province. Coming south into town on Route 9 you'll pass the impressive dinosaur roundabout. Savan Beer features a dinosaur logo, and 100km east of town, dinosaur footprints are preserved in a riverbed. See (and touch!) fossilized remains of dinosaurs and learn about the excavation process in this small but informative museum located in the Provincial Science, Technology and Environment Office.
Khone Phapheng Falls
The Khone Phapheng Falls are in Si Phan Don, or 4,000 Islands, in southern Laos on the Cambodian border. These falls perplexed the French who wanted to find a way to travel on the Mekong River to China. The falls necessitated the building of the railroad connecting Don Det to Don Khon islands, remnants of which can be seen today. Located in Champasak of Southern Laos, Khone Phapheng Falls are the largest set of cascading waterfalls in Southeast Asia. They form part of the Mekong River.
UXO Laos Visitor's Center
The United States dropped more bombs on Laos in the 1960s and 1970s than that were dropped on Germany and Japan during WWII. Around 30% of the bombs never detonated, meaning Laos is littered with unexploded ordinances that maim and kill civilians every year. Only a small fraction of UXOs have been safely removed. Learn more about cluster munitions at Vientiane's COPE Visitor's Center, and Luang Prabang's UXO Laos. A small theatre shows documentaries about the Lao Civil War, citizens affected by unexploded ordinances, and the slow, painstaking clean-up efforts. The center is free to visit, but you will be compelled to leave a donation before you leave. Information about tools that bomb removal teams use and the myriad reuses for war remnants are both informative and will tug at your heartstrings.
Let Us Help You Plan Your Laos Trip.
Don't let the planning stress you out. Tell us your travel ideas and our travel advisors are very glad to give you suggestions and guidance for your trip planning. We can tailor-make your trip according to your interests and requirements, and help to create the best Laos vacation for you.