ICP Picks: Our Top Destinations in Southeast Asia

Although Southeast Asia only spans 11 countries in total, you may spend your whole life to grab a full taste of the region. Thousands of islands, hundreds of traditional cultures and unique natural wonders will bring you into an adventure that's you will never forget. And we did pick the best destinations in our opinion, each offer something different for the most discerning travelers.
Bagan, Myanmar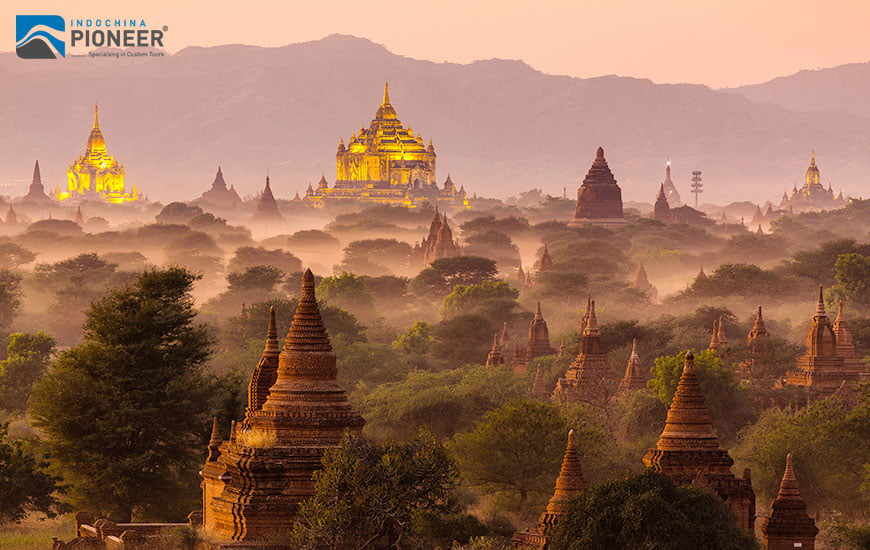 Move over, Angkor Wat! While the ancient Khmer ruins are undeniably beautiful, the towering Buddhist monuments of Bagan retain rare magic unsullied by droves of tour groups. Bagan is the ancient capital city of the Kingdom of Pagan. Dating back to the 9th to 13th centuries, this was the place where more than 10,000 Buddhist temples, pagodas, and monasteries were constructed, but only 2,200 of these survive to this day. Bagan is a pagoda mecca, which you can find nowhere else is similar in the world. This sacred land can draw thousands of admirers every year because of its hot air balloons, romantic skyline, and breathtaking sunsets. Here, you will also find handmade lacquerware workshops, ox-cart rides, an archaeological museum, and a day trip to Mount Popa. It is not an oversaying to cite that the mystical Bagan is the soul of Myanmar's tourism industry, as most people come to the country to explore Bagan.
Sapa, Vietnam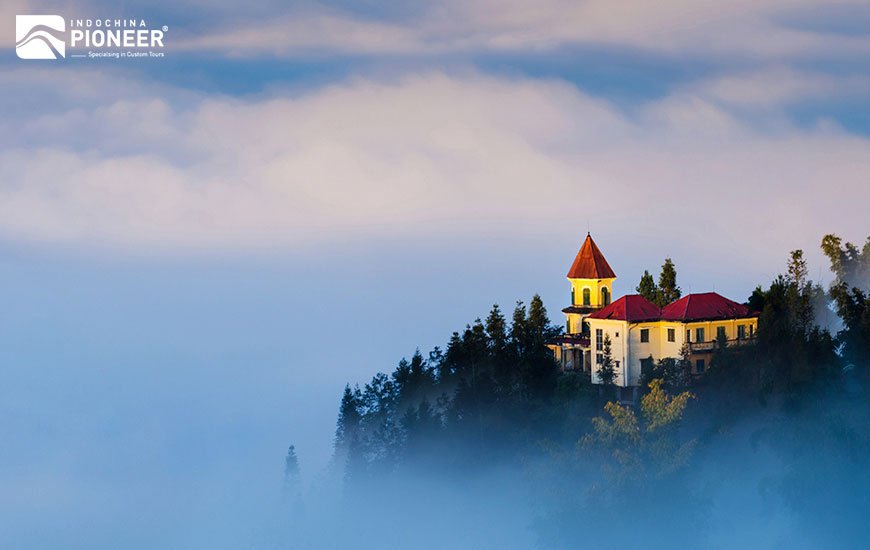 Surrounded by picturesque mountains, rice terraces, fog and diversity of hill tribes in the remote northwest of Vietnam, Sapa embodies the fanciful town from many bedtime stories. Aside from the breathtaking beauty of the highlands, the culture that has developed over time in the Lao Chai Province of Vietnam is unlike the rest of the country. This is the homeland of the ethnic Hmong and Dao, with unique culture and tradition which creates Sunday markets like Bac Ha (listed as one of the ten most attractive markets in Southeast Asia), and thousands of strange but lovely forest's product, handicrafts, delicacies.
Kampot, Cambodia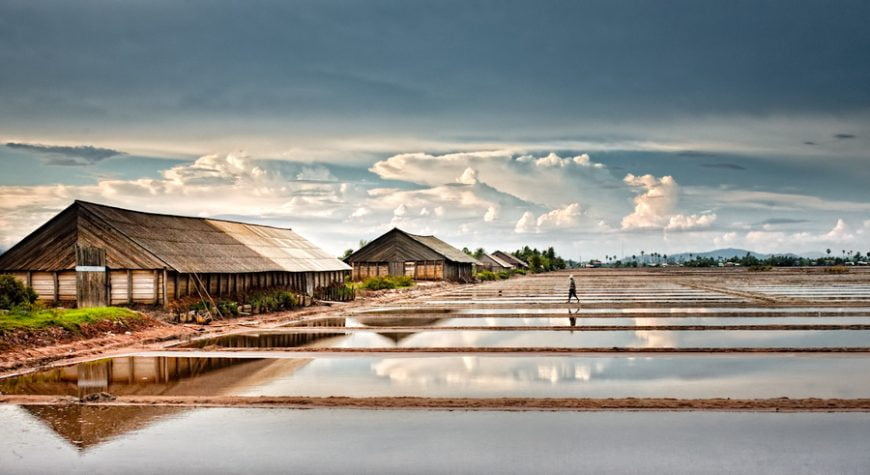 The sleepy riverside town of Kampot is an interesting combination of old French colonial buildings and Chinese style shophouses. This a perfect place for you to enjoy a slow pace of life, spending hours wandering the streets spotting architecture, drinking coffee or eating in one of the many restaurants and cafes on the riverside. You also can take a river cruise to admire the spectacular sunset view or immerse yourself in the unique culture and laid-back lifestyle during your Kampot stay on the Cambodia trip. The streets of Kampot are quiet and peaceful but the bustling local market gives you a real glimpse into local life, as well as being somewhere to spot many of the locally grown fruits such as the infamous durian which the area is famed for.
Gulf of Thailand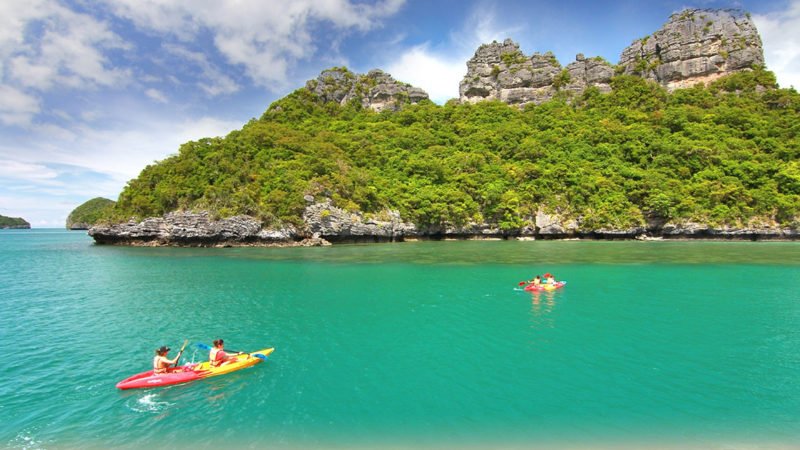 Gulf of Thailand islands literally offers visitors hundreds of tropical paradise islands for their selection. Scattered along Thailand's pristine coastline, the specks of land offer up quite the visual feast for the eyes. The landscape showcases a tantalizing blob of green surrounded by glittering turquoise waters that feed into bubblegum-pink coral reefs and mysterious lagoons. Koh Samui or Ko Tao seems like a nice start for Thai newbies while the Samui archipelago is really suitable for people who want to dig in real Thai lifestyle. Whatever and wherever you decide to do and go, the entire place really is quite simply the definition of sexy lush.
Luang Prabang, Laos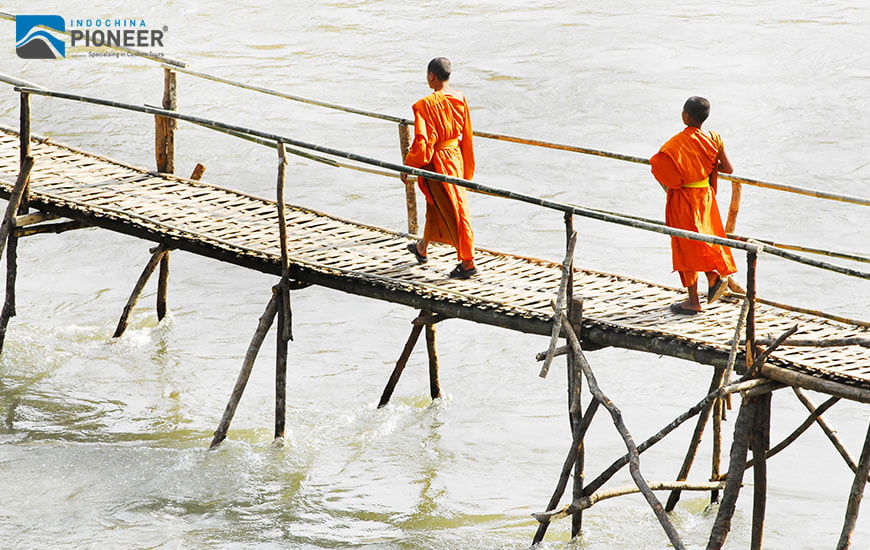 Laos' ancient capital city is today a UNESCO World Heritage Site, a sleepy area at the intersection of the country's two main rivers. The town maintains a deep French colonial influence, particularly in its architecture, blended with the well-preserved religious and cultural heritage of the indigenous population. One deeply entrenched cultural tradition is the daily alms ceremony. Each morning at dawn since the 14th century, Buddhist monks in saffron robes collect alms of rice from kneeling villagers. Outside the main village, there is seemingly endless natural beauty to explore – from the Phou Si hill, Vat Xieng Thong, the oldest monastery in the city, Kuang Si Falls, Pak Ou or 'Buddha' Caves, and Tad Sae Waterfalls, which has its own 1,000m zipline.
Let Us Help You Plan Your Trip in Southeast Asia.
Don't let the planning stress you out. Tell us your travel ideas and our travel advisors are very glad to give you suggestions and guidance for your trip planning. We can tailor-make your trip according to your interests and requirements, and help to create the best vacation for you.