Your first time at a busy Southeast Asia market? Guess that you will need a little help!

From Thailand to Vietnam, you will face many open-air markets, which is so normal like an indispensable corner of life in this region. And if you long for putting your foot into Southeast Asia culture, you definitely cannot miss them in your vacation. But the first time entering into a busy market will cause you some awkward moments, therefore packing yourself a few tips will not be harmful at all.
You may tell yourself that, there will be cultural differences, this is not Marcy's or Walmart, and "I should not worry too much". However, when you take the real move, you are still shocked. The noises, the smells, the colors, there will be a million new things fighting for your attention. Where should you put your foot? What language should you say? Should you move on or turn back? But when you can overcome the first tough impression, a shopping session never seems to be as wonderful as this one. Just jump in, to find great food, cheap shopping, and excellent people watching!
Don't mind the attention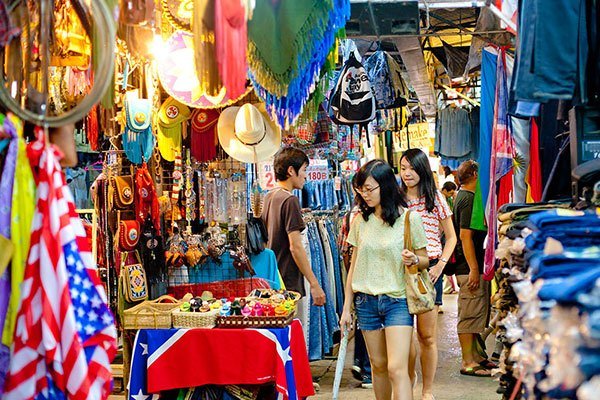 We know that it is not easy getting too much attention, especially we are totally not Angelina Jolie or Johnny Depp here. But you should know that the locals are curious about you the same as you are about them. So just throw the worry burden away if you receive some stares, giggles or even a sudden "hello". Southeast Asian people are well-known for their warm hospitality, which means they tend to interact with travelers openly. Instead of worrying or feeling annoyed, you can turn the unexpected attention to the advantage. This is a huge opportunity for you to interact with and compare cultures a bit. Break the ice by showing an interest. Learn something new about unfamiliar food for sale. Vendors will often offer a sample of fruit or sweets, even a significant discount.
And enjoying a little feeling of celebs is kind of interesting somehow! 😉
Learn to negotiate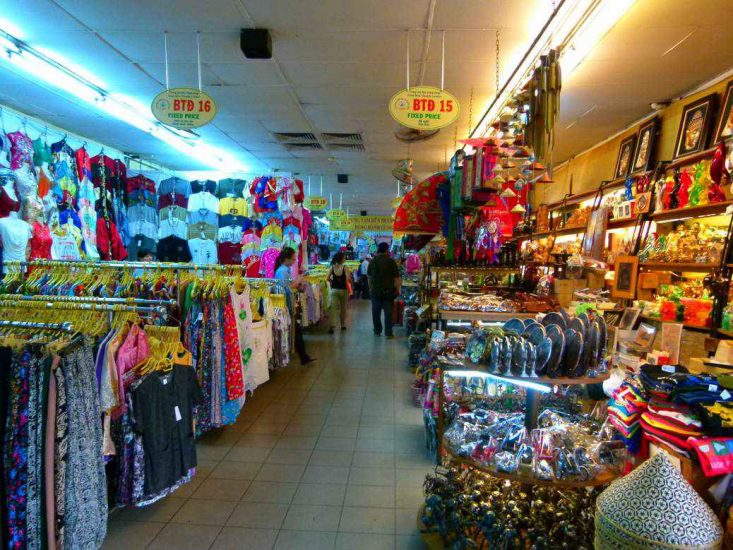 Bargain! Bargain! Bargain! It is the chant for market shopping in your Southeast Asia trip. It even may turn to your "passion" after that. You can experience the feeling in some busiest stock exchanges when buying… a T-shirt. But bargaining is not easy, it's a form of art. Approach negotiating as a fun game rather than with dread and embarrassment – or even worse, guilt. Realize that if you fail to negotiate a little, you're spreading cultural mutation and possibly inflating prices for local residents. But never negotiate just for pure fun. If you begin negotiating with someone and agree on a price, failing to make the purchase is considered as a very impolite attitude. Don't counter with an offer unless you're willing to buy!
Delve deeper into the market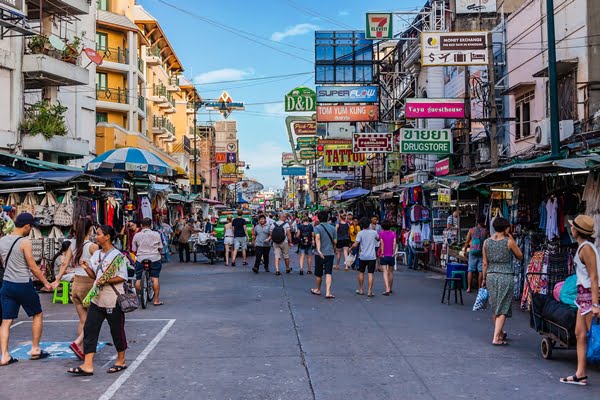 It is really an interesting fact that although the market structure may look very random, actually the positions for tables and carts aren't random or "first-come, first-served" at all; they follow a complex hierarchy based on seniority and fees paid. The booths in "good" positions, such as those by entrances and street corners, usually are charged the highest fee. It will be followed by an apparent result that the cost of paying for a good spot often gets passed down to the customer. If you see an item you want near the entrance of the market, chances are that you'll find it again and again as you work your way deeper inside, with a better price. This is also an "adventure", and our "treasure hunters", you had better dig for a little deeper!
A single product is able to lead you to go through the whole market then turn your shopping session into a "market tour", "Kill two birds with one arrow", right?
All purchases are final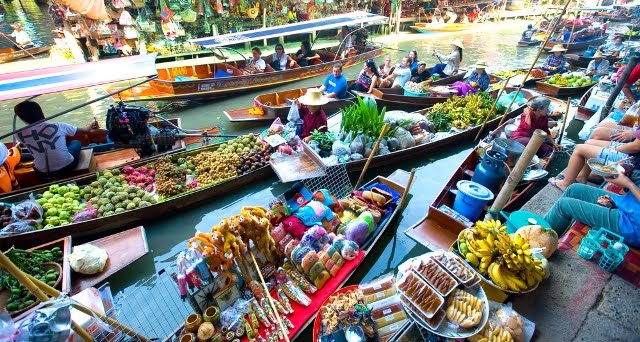 You won't get a receipt for purchases made in markets – all sales are final! So it 's time to become a careful buyer. One word to not regret later: "Check". You should check what is in your shopping bag after paying for it, to prevent the case that the item you receive isn't the actual displayed item or your chosen items. Most of the markets are extremely crowded, the sellers can make a mistake easily. Check your clothes or shoe size, as even if you find later that an item doesn't fit, or one sleeve is six inches longer than the other, you won't be able to return it. And no matter if whatever you bought breaks before you get back to the hotel, the problem is yours once the transaction is completed. Treat your products, especially the fragile ones, as well as your boo.
Don't miss the food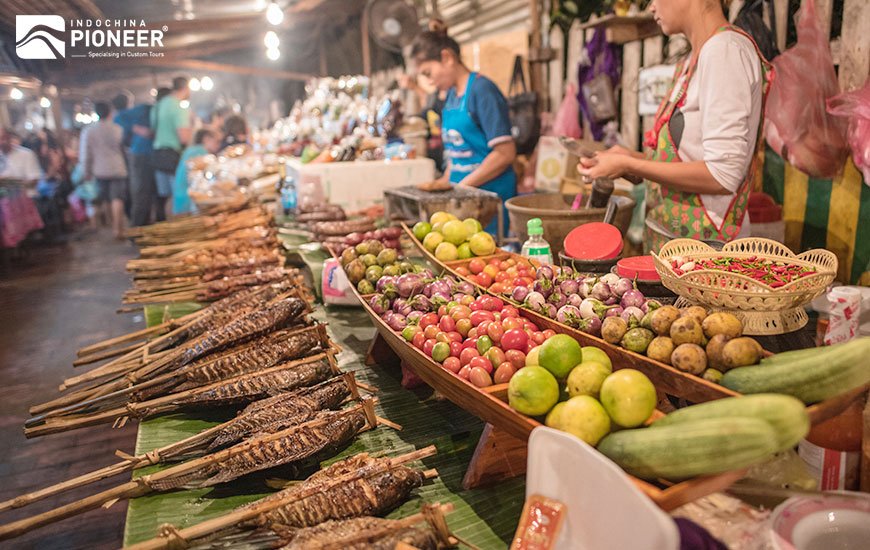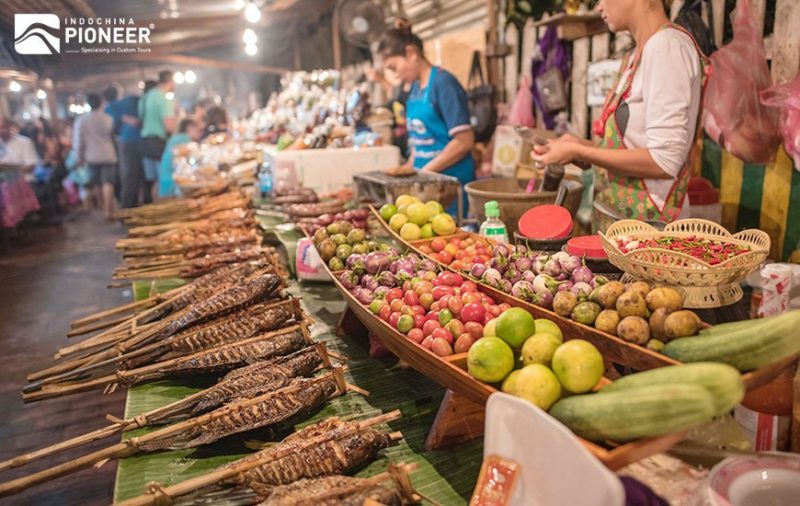 Seriously how can you? All the food masters are here, and all the inexpensive food and authentic snacks are here, too. Bring plenty of small change for trying cheap delicacies. Sampling new things in the market is half of the experience! Portions are often smaller than restaurant size, so plan meal times accordingly. Shopping is hungry in every meaning, we know 😉
Tip: Always be on the lookout for glorious mangosteen fruit to be in season! You will never find that gold with that price back home!