Why should you take your kids to Laos?

If you think that your kids are so full of modern 3D cinemas, screen-touch devices, fancy shopping malls, and indoor entertainment centers, this is the time to take them out to admire the world. And Laos can be a really good start for their first page of the life journey book. Here's why.
Laos is a totally different world comparing to the West, a mystic kingdom nested in the mighty Southeast Asian region. This is where your kids will experience a country that comes across slowly in waves of river travel, unexpected smiles and a lot of simple happiness. Before booking a ticket to familiar places like Hawaii or Venice, you should go through these reasons below to know why you should take your children on a Laos trip.
Laos has a number of stories to tell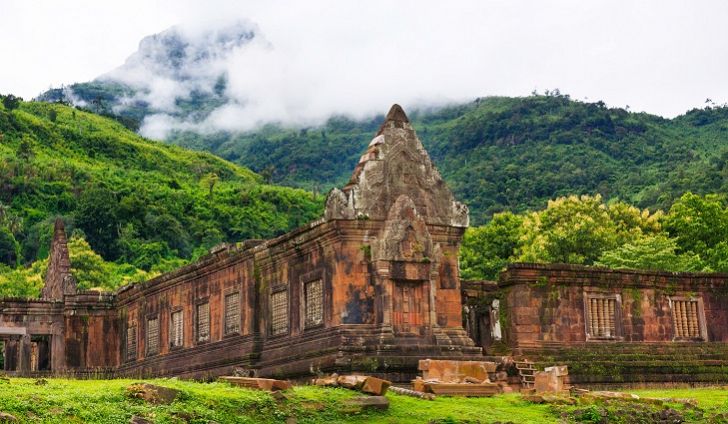 You will hear many interesting stories in this land. Every step you take leads you to a surprise. Why do the Plain of Jars exist? What is the history of Luang Prabang? How does Buddhism affect strongly the daily lives of Laos people? So you need to find these answers for yourself. And you kids will never be bored along the road. Even sightseeing has its own joys.
Lao people love children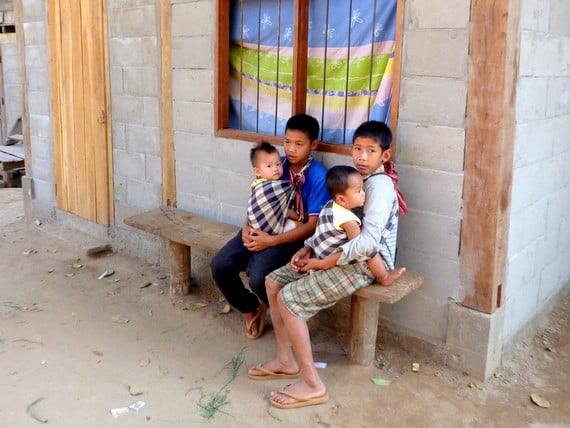 We can't describe enough how much Lao locals love children. It will happen quite a lot everywhere you go, men or women (and even monks) would stop and smile at your babies and kids, talk to them in Laotian or show their cares about these junior travelers. And don't worry as the attention isn't excessive or bombarding — embrace their interest and make some new friends! Your kids will be cherished, and they are also the "ice-breakers" which gives you the opportunity to be closer to the locals, their culture and their daily life.
A lot of things to do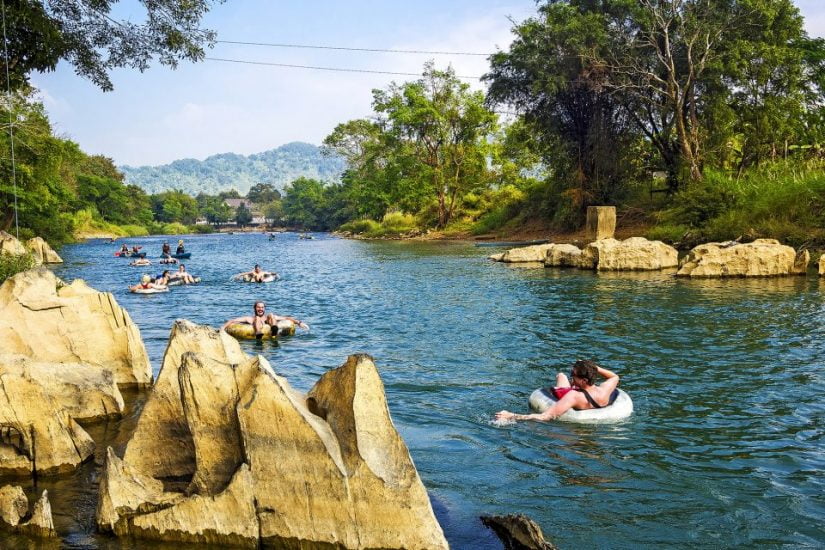 Although Laos is famous for its slow pace and peaceful, calm atmosphere, you will find a lot of funs for your whole family here. The country is developing into an eco-friendly destination for outdoor lovers and active travelers. So while being on your Laos holiday, don't hesitate to try:
–    Caving: There are dozens of intricate cave systems dotted across Laos. The Pak Ou caves are filled with hundreds of carved Buddha statues and images to which locals pay their respects, while the Tham Kong Lo, is an underground lair that extends for 7km and can only be chugged along in small motorized boats.
–    Cookery classes: Half the battle of getting picky kids to embrace the fragrant Laotian cuisine can be won with a local cookery lesson. They'll be swept away by the enticing array of colorful and unusual ingredients before them and be requesting extra lemongrass with their larb in no time.
–    Interesting river sports:  The Mekong River isn't just a lifeline for locals, it's a playground for their kids too and you can try river rafting and stand-up paddleboarding on its still surface. Bikes can be hired for a very reasonable price, so if you prefer land to water, head out for an exhilarating exploration on two wheels.
Lao foods are just awesome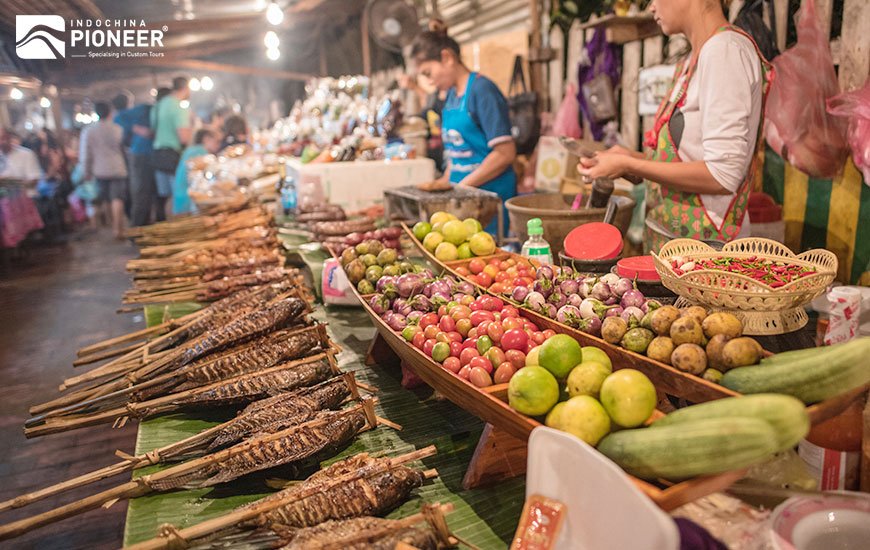 The most important question will be raised in any family trip is "What will we eat?". However, you can throw that burden away in Laos. Lao food is delicious and healthy, but also very spicy (many dishes will contain chilies). Fried rice, congee, noodle soup (pho) or grilled chicken are easy options for the young ones. Food is generally safe, around Vientiane, Luang Prabang and Vang Vieng, you'll also find plenty of more familiar Western dishes such as pizzas, spaghetti, and burgers with fries. Even local eateries have some of these options, so rest assured you'll still get to eat locally.
Let Us Help You Plan Your Laos Trip.
Don't let the planning stress you out. Tell us your travel ideas and our travel advisors are very glad to give you suggestions and guidance for your trip planning. We can tailor-make your trip according to your interests and requirements, and help to create the best Laos vacation for you.