What you need to know about Lao culture before your trip starts

The outstanding nature and landscape are not the only reason making travelers be curious about Laos these recent years. The unique culture which is counter-intuitive to the western mind with a lot of interesting customs is really a big magnet attracting attention to the country. Travelers can describe Laos lifestyle with some words like "conservative", "easygoing", "family and friend centered", but the key to this culture is enjoyment and ease of life. So before you take a visit to this Southeast Asian hidden gem, there's something which you should keep in mind.
Freedom of expression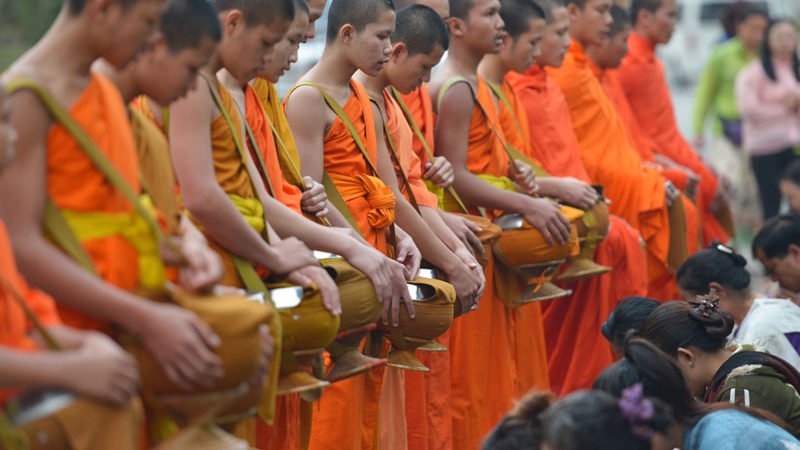 Laos respects your freedom of expression, just not in politics. This is not really a good subject to discuss with the locals, as a criticism of the Lao government is not tolerated by citizens and you'll be hard-pressed to find Lao people who are open about their opinions of communism, the party, or the seemingly infinite layers of bureaucracy. Therefore, you should notice in selecting discussing topics with your Lao friends, tour guides, etc.
The "Sabai Sabai" lifestyle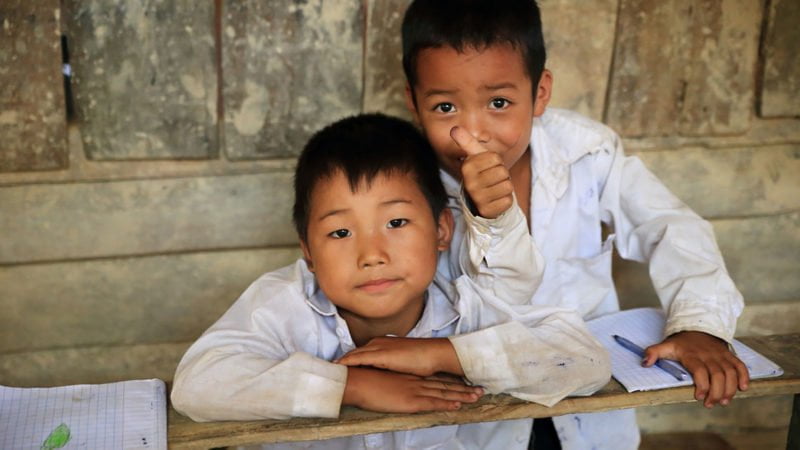 "Sabai Sabai", or "Take it easy", is the key lifestyle in Lao culture. And with it, time is something which can be really "elastic". Don't be surprised if waiting staff, hotel staff, and store clerks take their good old time and provide less than ideal customer service. So in your Lao trip, just "Sabai Sabai", and enjoy everything pleasantly. It'll be less of a headache if you forget about making plans ahead of time altogether and embrace the spirit of living in the moment.
"You're fat"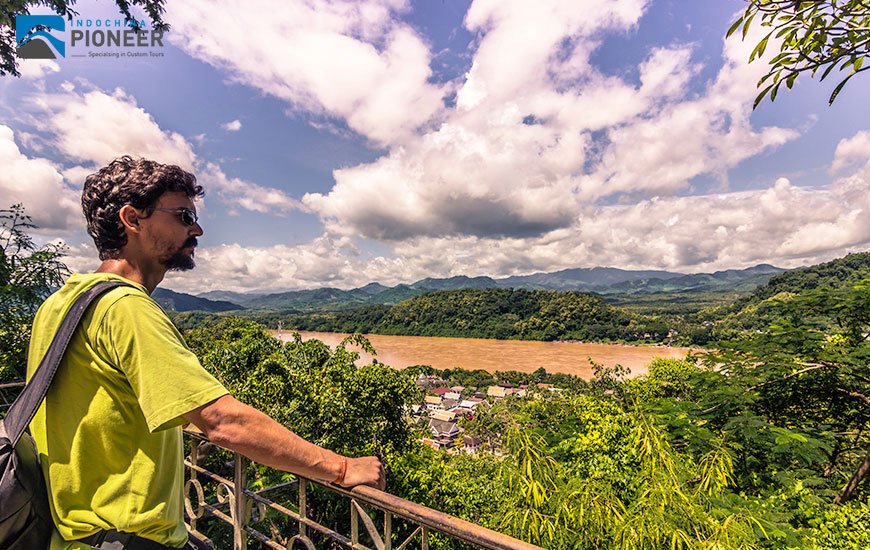 And you'll hear this sentence more than one time. So the tip is lowering your sensitivity as much as possible. While sex, politic and wearing bikinis in public is something that is unacceptable in Lao culture, talking about someone's physical appearance is fair game. Expect to hear a lot of comments about your looks, especially if you're taller, blonder, fatter, skinnier, or have more facial hair than the average Lao person. It's totally normal for a Lao person to talk about how fat or skinny they are compared to you. Just calm down and don't think that they use offensive language towards you.
The Lao calendar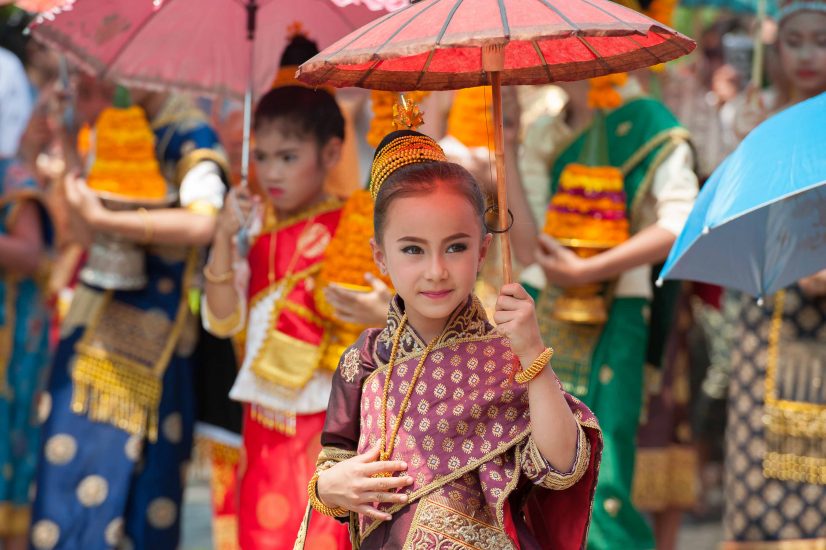 Being primarily Buddhist, Laos has two calendars: the Gregorian calendar used for business and the lunar calendar used for holidays and festivals. Pi Mai or Lao New Year in the fourth lunar month of 2018 marked the beginning of 2561 in the Buddhist calendar. The Boun Bung Fai rocket festival is in the fifth lunar month. Boun Khao Phansa, at the start of the three-month-long Buddhist Lent, is in the seventh lunar month. Bout That Luang is in the 12th lunar month.
Are you really happy?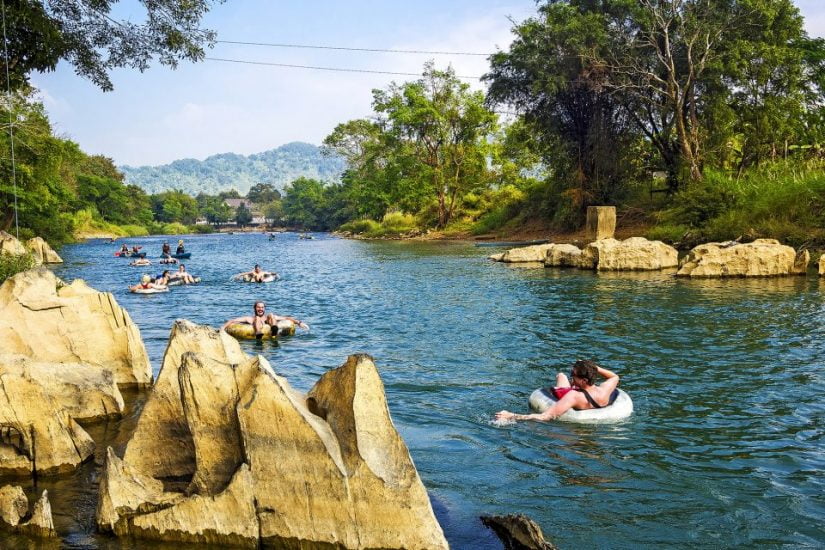 This is a country which really focuses on the pleasures of life: good foods, good drinks, good chats with friends. Work obligations rarely take priority over socialization. Through your Lao vacation, you will usually be asked if meals, experiences, beers and whatever you're doing right now is "muan," or enjoyable. When asked, always answer in the affirmative, regardless of what you really think. The Lao avoid stress, do enough to get by and prioritize laughter with friends and hanging out with family overachieving success or riches.
Lao sin
Step foot in Laos and you'll see women wearing calf-length tubular skirts. The sin sits high on the waist, has a hook closure and a decorative often embroidered foot or bottom. Schoolgirls wear navy or black sins, government employees wear khaki sins and matching tops every Monday, and all women will wear sins to weddings or temple functions. Weaving and embroidery patterns will vary by geographic location and ethnicity of the weaver, but the basic shape remains.
Stop, look and listen
Be careful with the traffic on your Lao holiday as it is not similar to your home country's traffic situation. It is common to catch a Lao driver violating the rules. Be vigilant about your surroundings and don't assume that drivers see you or that they will yield or slow down if they do. The same goes for crosswalks: look both ways and don't assume that just because you have the light in your favor, someone else won't run a red light.