Top 5 Dishes you can find nowhere except in your Myanmar trip
"Food is everything we are. It's an extension of nationalist feeling, ethnic feeling, your personal history, your province, your region, your tribe, your grandma. It's inseparable from those from the get-go."
– Anthony Bourdain –
One of the most pleasant things in every trip is having the opportunity to try all the good foods, and enjoy a whole different cuisine world. Especially if you are hungry with new things, Burmese culinary art is something that's really impressive. It is not what most people think of when they think of "cuisines", but the mix of Indian, Chinese, Thai, and original Burmese influences makes these foods unique to this region. It is such a challenge to find many of these outsides of the country, so don't let your chance slip off!
Mohinga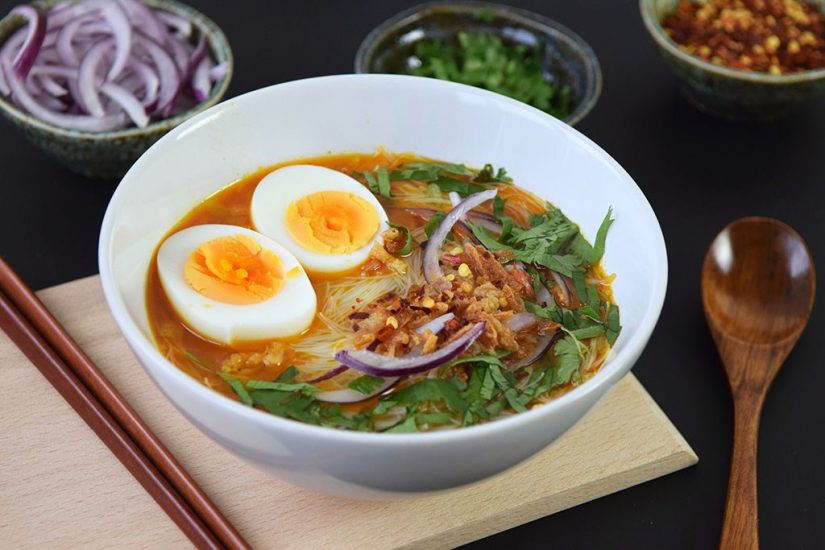 Originally known as a popular breakfast in Myanmar, Mohinga today has become more than just a morning start. This dish is now sold nearly all day, even till midnight in some Yangon restaurants. You can find it anywhere in the country from street stalls to fancy restaurants. Mohinga is a wonderful dish created from fish soup, rice noodles, eggs, and banana stems. There are infinite variations that include fried beans, scallions, fish cakes, chicken, and more. Try a couple and see what you like, because this dish isn't easily found outside the country.
Shan Noodles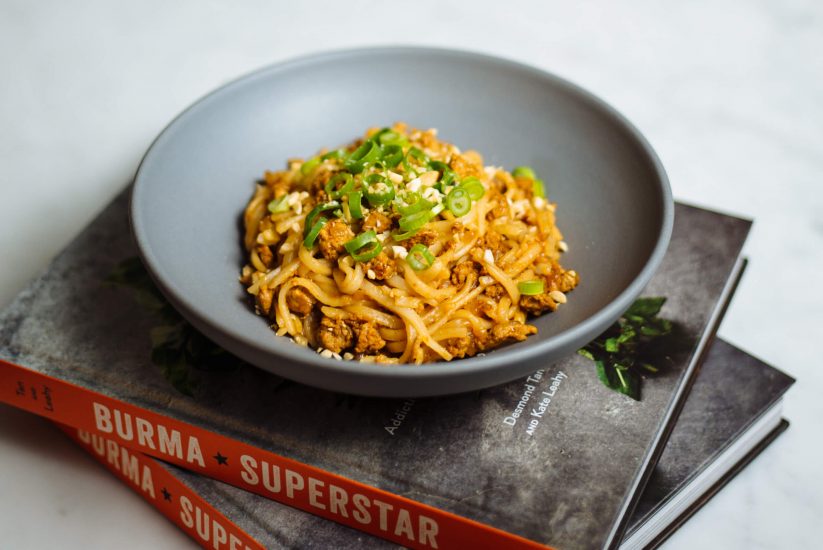 Although be called Shan noodles,  it is not just found in Shan State, and the dish is a national favorite. This is a delicious combination of sticky rice noodles, chicken or pork, tomato puree, onions, and spices, then topped off with sour or fresh vegetables. Myanmar admirers consider Shan noodles as a dish for the main meal, and also a convenient go-to snack because it can be found nearly everywhere. To find the most authentic (and also, the best) Shan noodles, head to Inle Lake, Pindaya, or Taunggyi, we are sure that there will be nothing left in your dish.
Tea Leaf Salad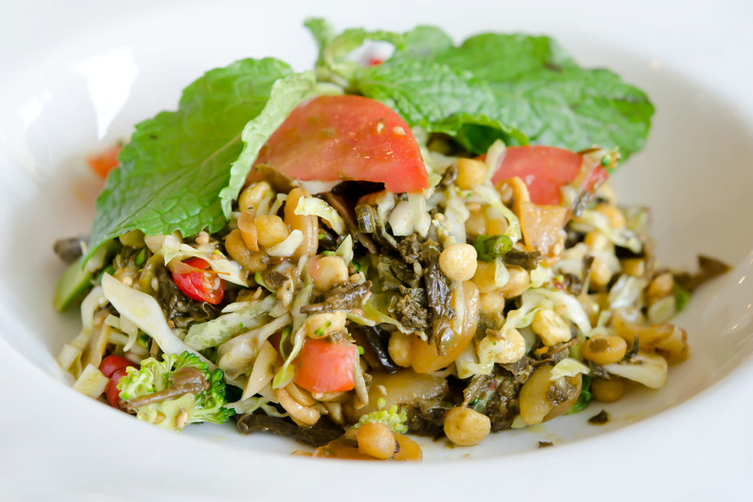 This is a highlight of any Myanmar vacation, which means, you should never miss this special salad while being in this country. The main internet of this iconic food is obviously tea leaves combined with peanuts, broad beans, cabbage, tomatoes, sesame seeds, chilis, and more. What a way to enjoy tea!
Pork Curry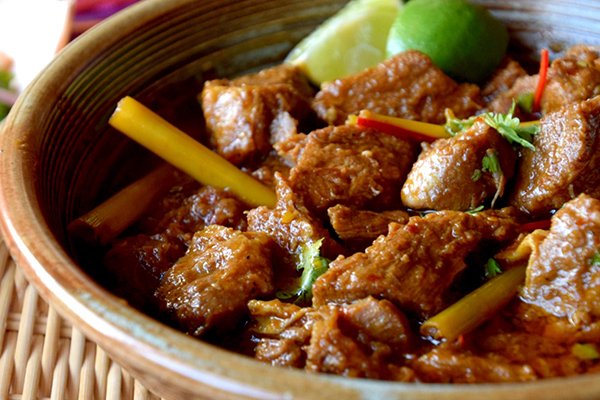 Pork is a prized meat in Myanmar, as is its curry. Curries are mixed with many spices and ginger, and are neither like Indian nor Chinese curries – they are uniquely Burmese. In many tea shops and restaurants, you'll find curry served with rice and a plate of raw vegetables that are dipped in a fish sauce accompaniment. This satisfying meal will put you back only $2-4 so we suggest you let your taste buds experience this traditional style of cooking.
Noodle (or Rice) Salad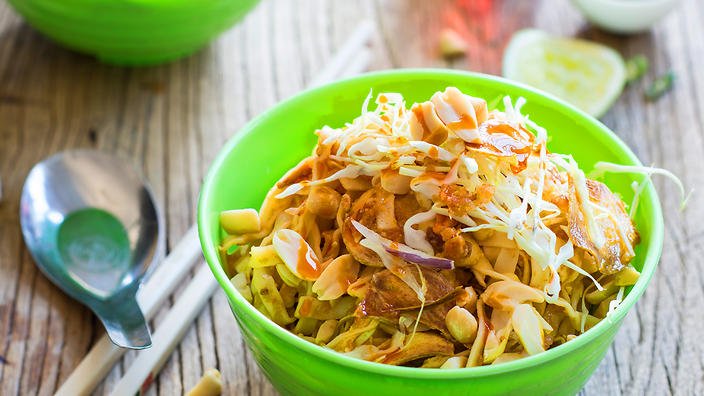 Many Myanmar dishes are simple and inexpensive street food. If you're an adventurous eater, these are the dishes that will most satisfy your palette. Often, wheat noodles (or rice) are s mixed with dried shrimp, shredded cabbage, dressed with fried peanut oil, fish sauce, and lime, and it makes for a very easy, quick plate of yummy goodness. You'll find this in most street stalls with noodles under a plastic colander.