Top Thailand towns in my heart

It's hard to deny the reputation of Thailand in every single traveler's heart. This country has been the top in many bucket lists for years and years, and we all understand why. Some countries have great food, some have an engrossing history and some are beautiful beyond belief. Thailand, amazingly, has all three in spades.
So while being in a Thailand vacation, there're some destinations which really need to be on your itinerary. They are all the name which impressed me with their ancient sites, stunning temples, and fascinating urban areas, besides popular names like Bangkok or Krabi. Let's go through all these suggestions below.
Chiang Rai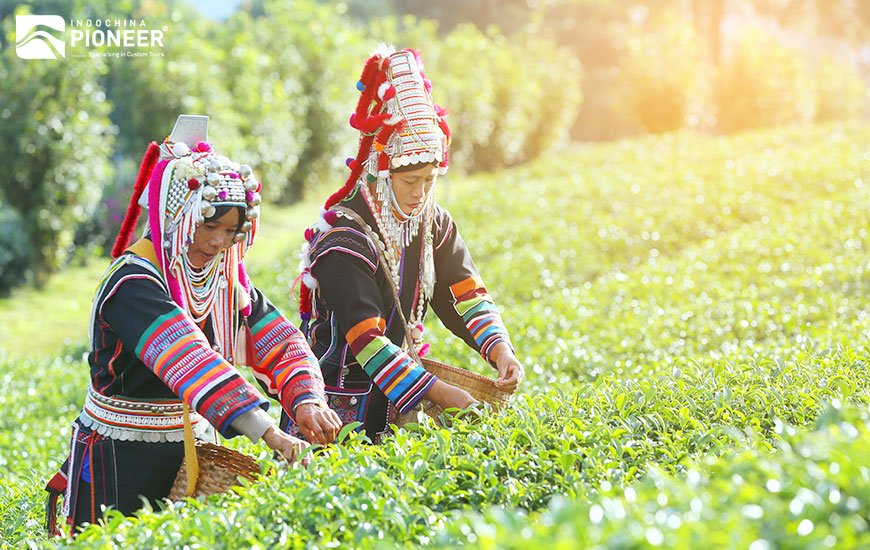 Chiang Rai is a gorgeous town located at the northern tip of the country, also known as the gateway to the Golden Triangle. Boasting some of the most intricate temples in Thailand, Chiang Rai is somehow an underrated destination and be loved by people who love the authenticity and want to avoid tourist crowds. One of many highlights in this town is the unique White Temple with its macabre skulls and bones welcoming you at the entrance, and the fascinating futuristic paintings inside. Also try rock climbing, cycling around town, walking around the colorful street fairs during the weekend; or head to Khun Korn to see the spectacular waterfall.
Kanchanaburi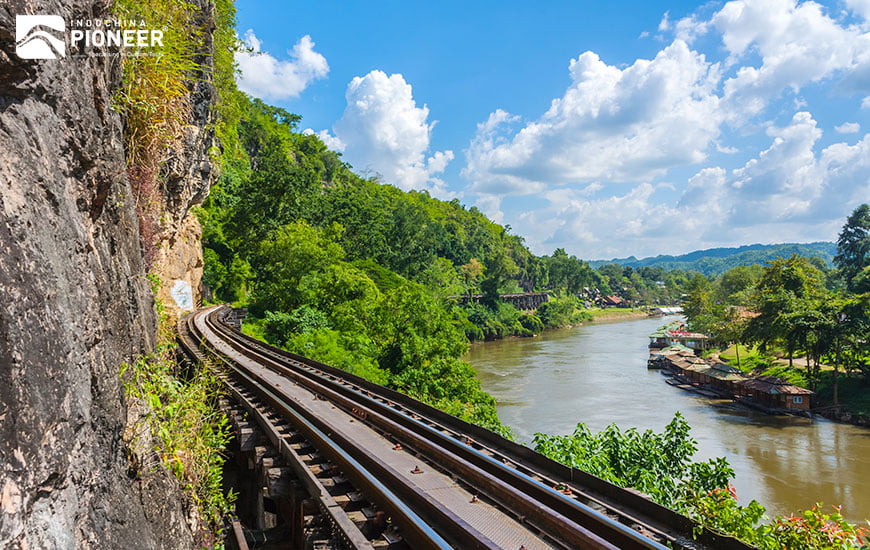 If you want to find a small but charming riverside town in your Thailand trip, don't be hesitate to visit Kanchanaburi – a pretty place near Bangkok. It is best known for its bridge over the River Kwai and is of particular historical significance due to its connections to the Burma Railway, also known as the Death Railway, where countless of war prisoners died while constructing it during the Japanese occupation. The nearby national parks with impressive caves and waterfalls are also an interesting choice for nature lovers.
Sukhothai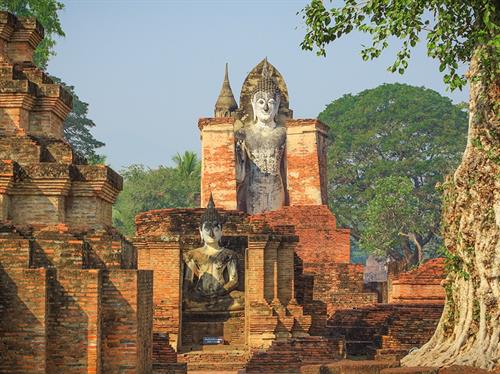 Bangkok is really a capital in vintage style, however, in case you want to go really back in time, Sukhothai – the former capital of Thailand won't let you down. The ancient city, now in ruins, is so fabulous with the historic grounds, especially at sunrise. Nothing beats the view of the impressive Buddha statues against the backdrop of a gorgeous sunrise. The best way to roam around town is by bicycle, and you'll find plenty of places you can hire them here.
Pai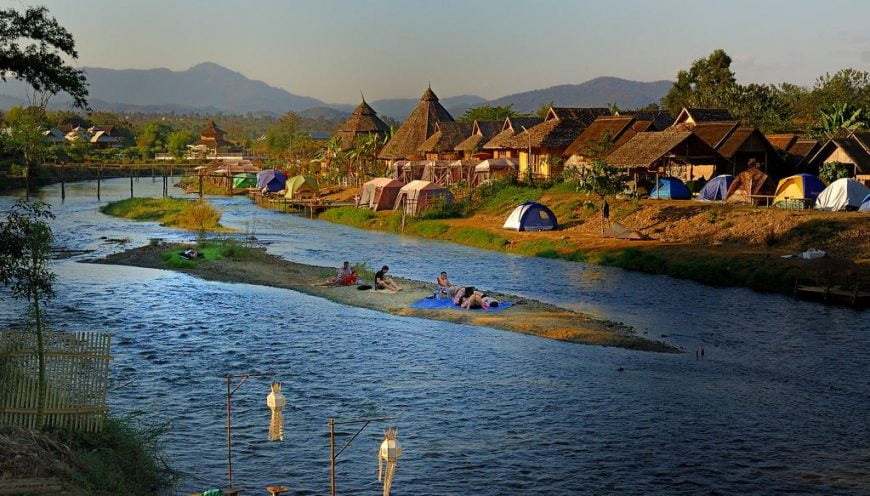 Pai is a must-see destination from Chiang Mai. The roads are winding, the scenery is breathtaking and the journey worth the way. The town itself is surrounded by lush green jungle, hot springs, and waterfalls. The best way to travel around the stunning area is by motorcycle, but what you will probably really want to do most of the time here is relax in a hammock or in a hot spring.
Chiang Mai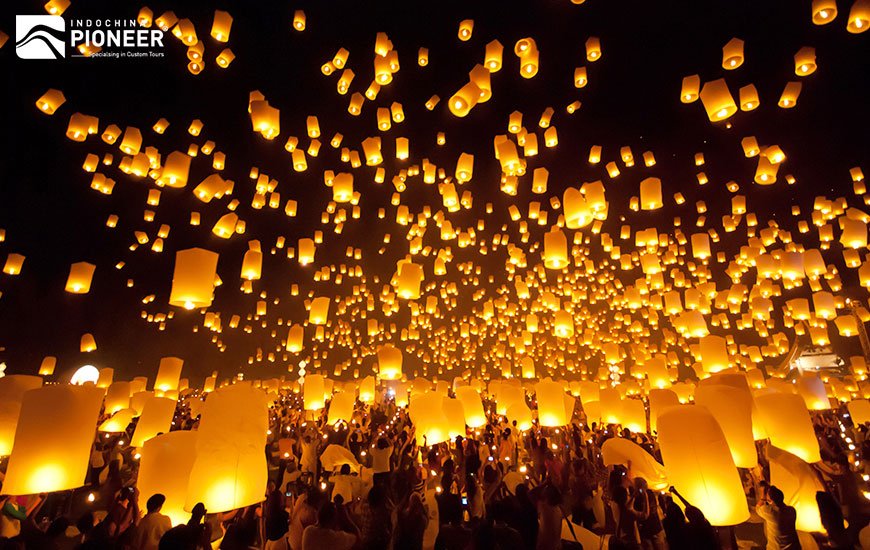 "Capital of the North" – Chiang Mai is well known for the abundance of temples found on almost every corner of the city. It will take a while for you to catch on with its own different life, but the charm is irresistible, and it still remains less touristy than many southern cities. Here you can visit ancient temples and the historic center, get a Thai massage and learn to cook authentic Thai food. In case you want to trek around the region; there are plenty of beautiful walks in the surrounding countryside.
Ko Samet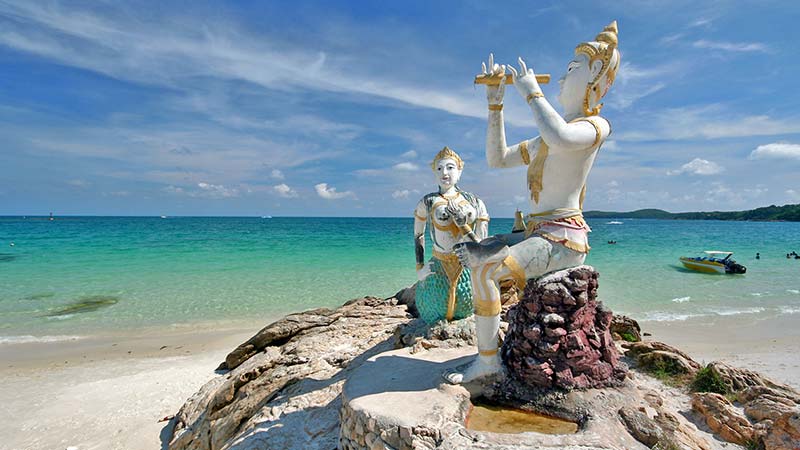 To look further Phuket, you should write down the name Ko Samet in your note. Located in the Gulf of Thailand, this is a beautiful T-shaped island. Its white-sand beaches and limpid waters will surely make your heart melt. In addition to sunbathing, swimming and snorkeling, travelers can rent a scooter to explore the island. The town offers a lively nightlife and delicious seafood, with many wonderful restaurants around. This is the perfect destination for those seeking to chill out without traveling too far from Bangkok.
Ayutthaya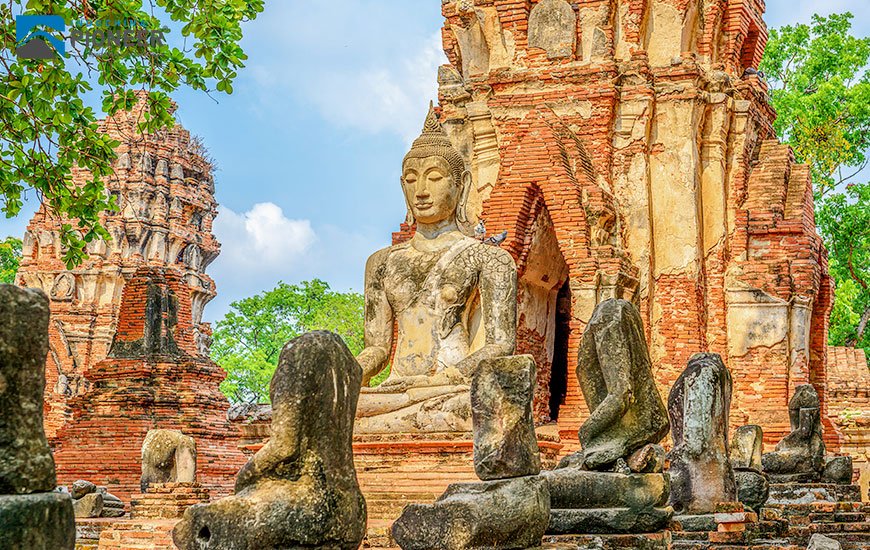 Ayutthaya became the second capital of Siam in 1350. Its location between India, China, and the Malay archipelago made the town a strategic trading capital in Asia. Today, only a few vestiges remain, but these are enough to give visitors a good glimpse into what this majestic city would have looked like back in the day. Reliquary towers and grand monasteries can be seen in this UNESCO World Heritage Site, which can be visited as part of a day trip from Bangkok.
Nong Khai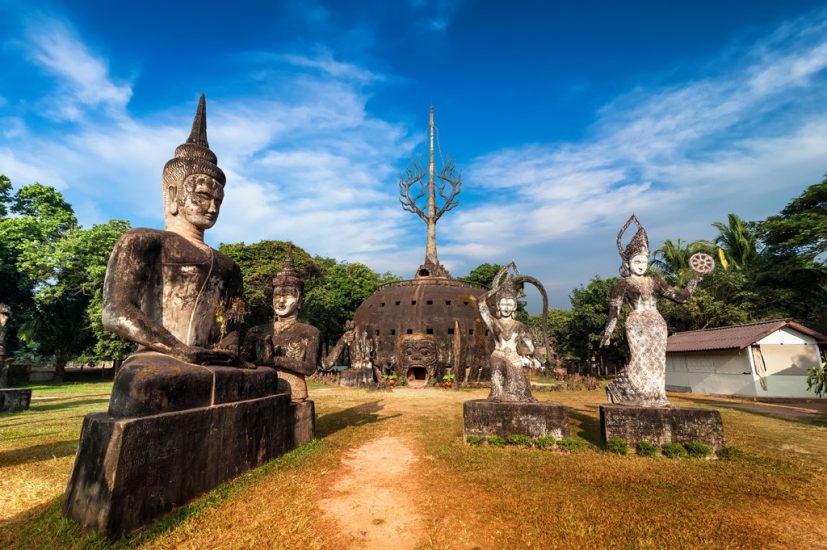 Located along the riverbanks of the Mekong, Nong Khai is a charming town that gives visitors an authentic glimpse into life in the province of Isaan; a region with a strong cultural identity and home to friendly locals. There are beautiful river views to enjoy, ancient and fascinating rock formations to see at the Phu Phra Bat Historical Park, and stunning temples to visit. If possible, visit during one of the annual festivals, when the town becomes as lively and colorful as it can be.
Phetchaburi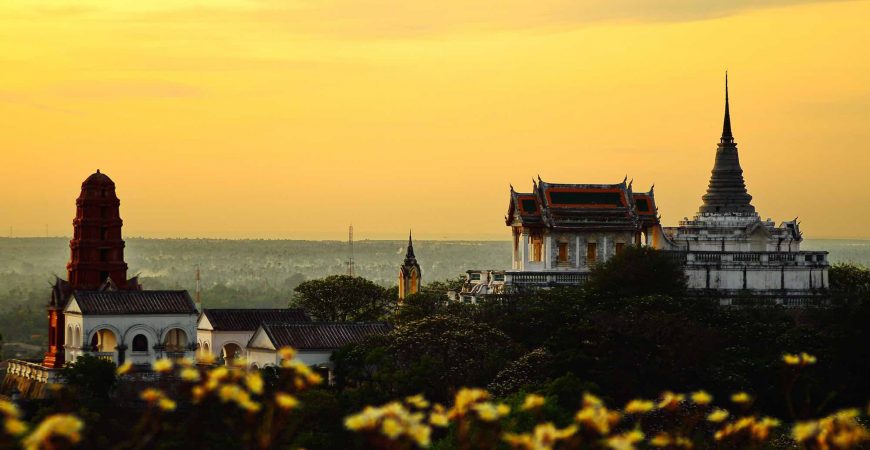 Phetchaburi is an ancient town located to the southwest of Thailand's capital city, Bangkok. History and architecture lovers are guaranteed to fall for this place. This is a town with stunning ancient buildings including countless temples and the former Royal Palace. Don't miss the Tham Khao Luang Cave, where visitors will find a very old Buddhist shrine.