Top 5 Thailand destinations in 2017 by Trip Advisor users

The largest online community for travelers all around the world- Trip Advisor- has revealed their users' top favorite places in the "Land of Smile" last year. Have you ticked all them off on your Thailand trip?
Phuket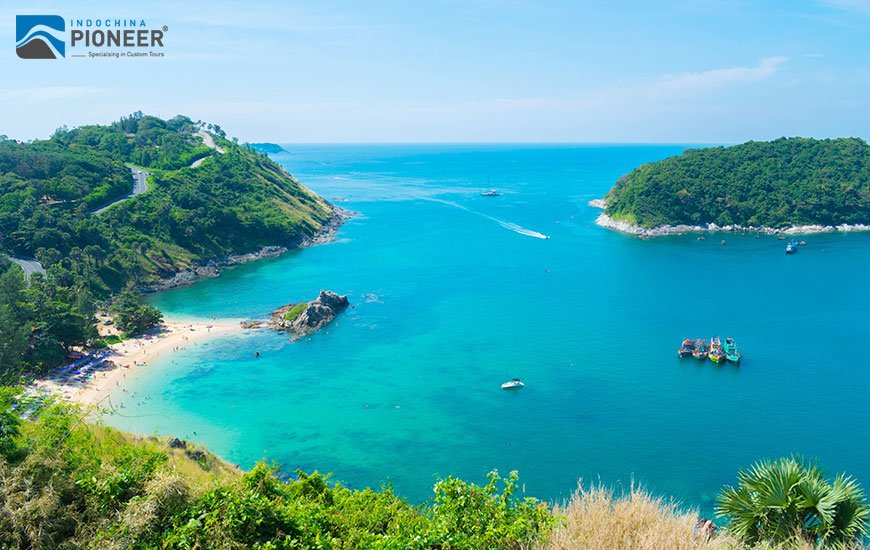 The leader of this list is Thailand's largest island, Phuket, a slice of paradise on earth. Beach lovers, island hoppers, serious divers, etc. All of them have thrown themselves to Phuket over the year to submerge in the Andaman Sea. Blue lagoons and salmon sunsets make for a perfect picture in reality, and indeed, a vacation here can feel a bit surreal. In this island, the sun is always your friend even in the middle of December, so enjoy your lovely sunbathing as much as possible. Watersports are the most popular activities, and you are also offered a lot of island's aquariums, pretty gardens, Buddhist temples, and a super-vibrant nightlife.
Koh Samui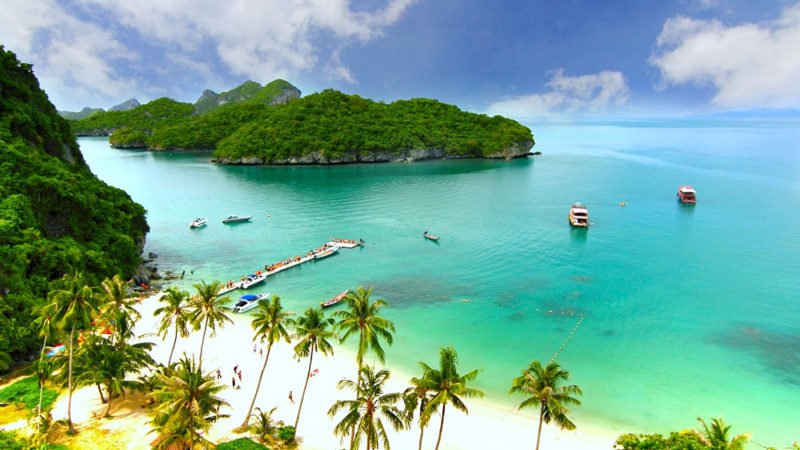 From a Thai fishing community, Koh Samui today has transferred into a hit in the world travel map, with the past charming sensibility is still present. Things to discover are plenty enough to make you feel that it is hard to get bored of Koh Samui. From soaking up the local culture in Bophut; experiencing the spectacular ocean view in the beach village restaurants and pubs, to basking in the camp of a cabaret show and the solemnity of a Buddhist temple. As far as the latter goes, Wat Plai Laem is a magnificent vision of gilded red rooftops and a massive spindly-armed statue of Guanyin.
Bangkok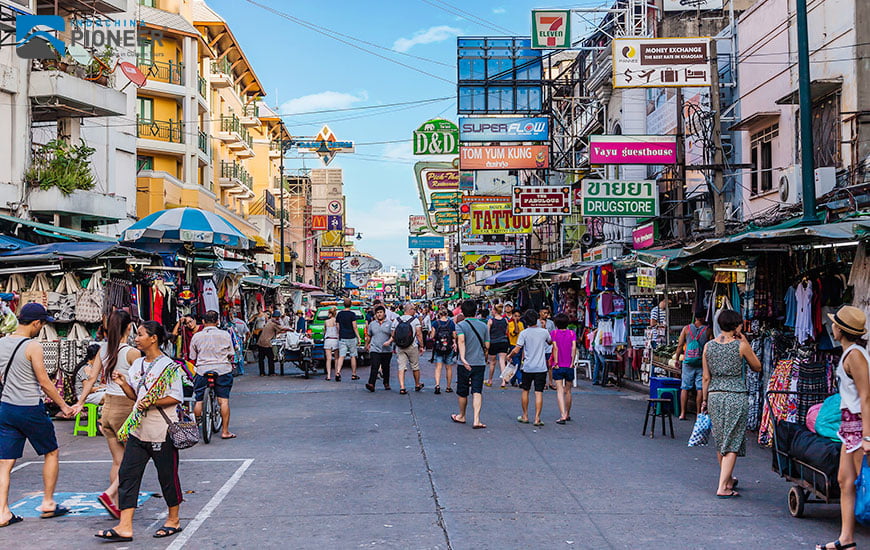 Once again, Bangkok keeps up its No 1 spot in the list of ten most visited cities for international travelers in 2017. So what is really in Bangkok, which attracts millions of travelers each year? Walking streets, colorful night-markets and vibrant floating ones, golden palaces, parks, and safari…This capital city is a "one in millions". You will never find out why you shop too much in Bangkok, spend the whole day wandering around Pratunam or Siam Square, then unwind in the European-style gardens of Dusit. And shopping is not only the only fun but also eating.  Savor mango sticky rice at a food stall before taking in the gilded splendor of the Grand Palace. Thon Buri is home to the awesome Wat Arun temple, and over in Phra Nakhon, you'll find the Wat Pho temple of the Reclining Buddha.
Chiang Mai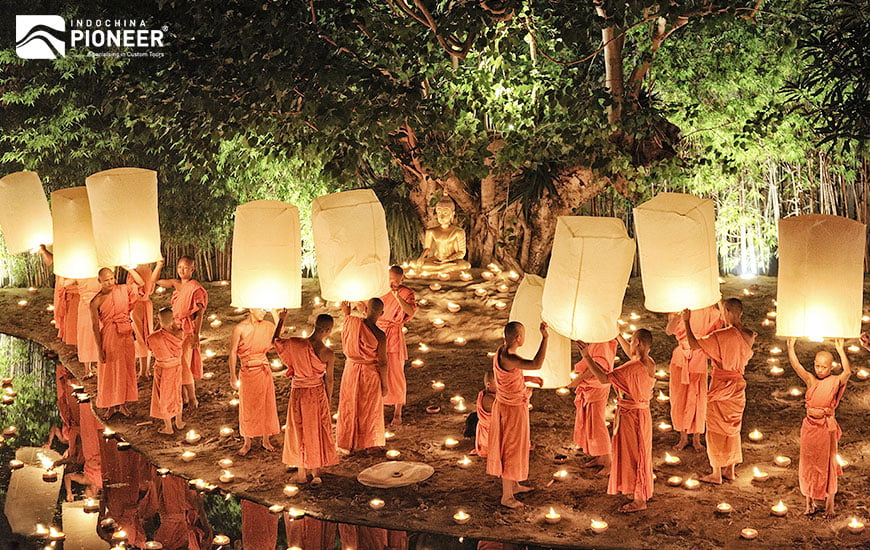 "Capital of the north", Chiang Mai, is well known for the abundance of temples found on almost every corner of the city. It will take a while for you to catch on with its own different life, but the charm is irresistible, and it still remains less touristy than many southern cities. In the city's center, the remains of ancient walls embrace over 30 temples. Limber travelers can climb 300 stairs to Wat Phrathat Doi Suthep, an ornate Buddhist temple in the hills. Then you will be attracted by the Night Bazaar nearly every night. The National Museum and Botanic Garden are great places to soak up some local culture and to breathe in the delicate fragrance of Thai orchids
Koh Tao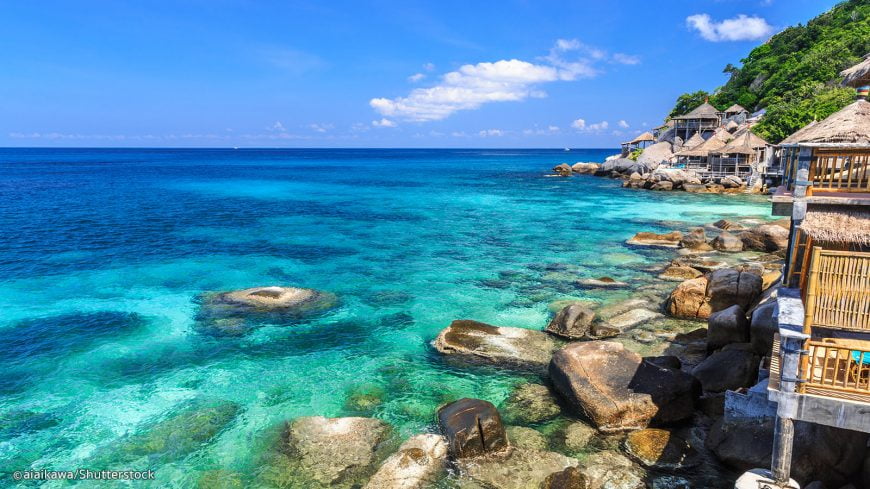 The "Turtle Island" Koh Tao is best known for its incredible marine life. Drifting serenely in the Gulf of Thailand, the palm-fringed island of this island takes its name from the abundant sea turtles that reside on its shores. White sand beaches sheltered by steep hills – some only accessible with four-wheel drive vehicles – and 300 days of sun per year invite long afternoons of lounging.
Let Us Help You Plan Your Thailand Trip. 
Don't let the planning stress you out. Tell us your travel ideas and our travel advisors are very glad to give you suggestions and guidance for your trip planning. We can tailor-make your trip according to your interests and requirements, and help to create the best Thailand vacation for you.