Top 3 Secret Islands in Southeast Asia for your winter-escapes

At this time of year, when we're scraping the ice off our windscreens before work and wearing 18 layers just to nip to the shops, it is Southeast Asia's dreamy palm-fringed beaches that hold the most allure.
But in case you are not looking for some popular Southeast Asia vacations, but want to break-away from the beaten path, even if it requires a little bit more initial effort. Away from the tourist trail, quiet, clean beaches,  and thriving dive sites await. And islands below are our suggestions if you need guides from people who know the area like the back of their hands 😉
Koh Kood, Thailand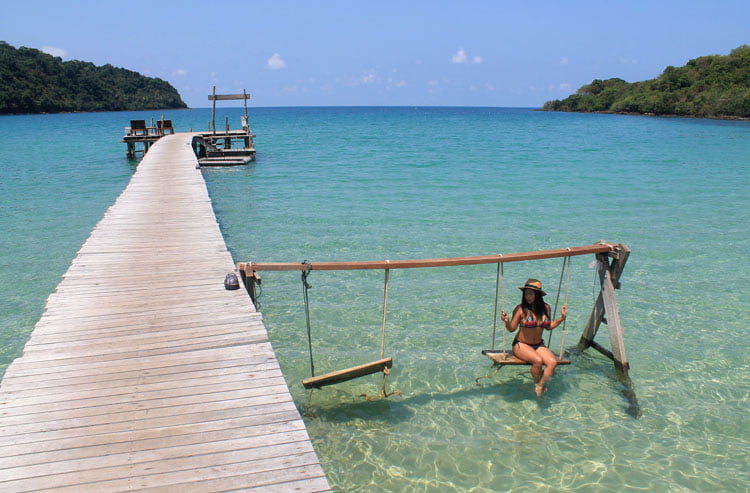 Obviously, Thailand is a name that can't be missed on your Southeast Asia trip, and Phuket, Koh Samui is excellent. But Koh Food, an unpopular name, definitely doesn't disappoint any traveler who had heard about it. This island is not plied with crowds, not noisy with nightlife, and super sexy in a silent way. Although travelers have to overcome a little tricky road to reach the destination, but today, more and more people are making the trek and being rewarded by pristine powder beaches and verdant jungles, where exactly one road runs from north to south (sometimes it's even paved!) and two small villages subsist partially through coconut and rubber cultivation.
As a neighbor of Koh Chang, Koh Kood also offers a spectacular view, white sandbanks and crystal water, but you should not expect the crowds, parties or general level of activity here. Koh Kood is perfect for those who need a vacation on a lounge on the beach or taking a nap in a hammock surrounding by sea wind and fresh ocean smell.
Con Dao, Vietnam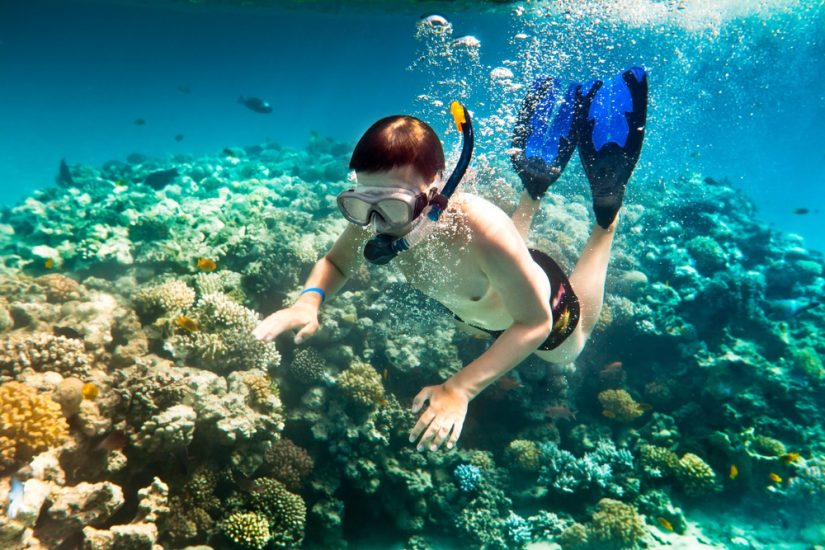 With dense forest, blue sea and endless sands, Con Dao deserves the title of "One of 10 most beautiful and mysterious islands on the planet" by Travel and Leisure magazine. The sea in Con Dao is home to dolphins, dugongs, stunning coral reefs, and exotic seafood. Con Dao has some best beaches in Asia yet an interesting and complicated history relating to the Vietnam War, making it a whole lot more historical, mysterious factor to travelers. Foreign travelers can make vacations to this island without permission.
This is the place where the famous couple Angelina Jolie – Brad Pitt visited in 2011.
Song Saa, Cambodia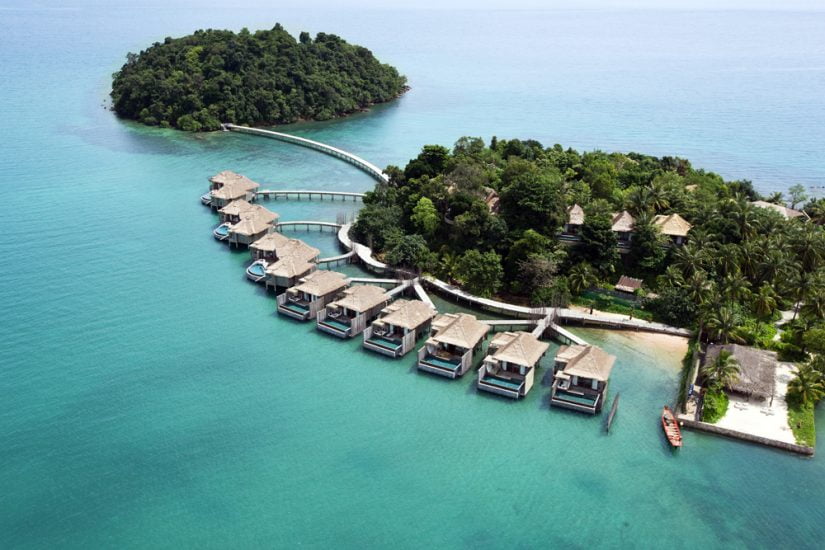 Song Saa is a private and one-resort paradise, which is actually made up of two island gems – Koh Ouen and Koh Bong – in the Koh Rong Archipelago off of Cambodia's major port and tropical tourism center, Sihanoukville. The only neighbors of the resort's over-water, jungle or ocean-view villas are rainforests and tropical reefs.
The Song Saa resort is committed to sustainability and as a result, the waters around the Ouen and Bong islands have been designated as Cambodia's first marine reserve (to the benefit of snorkels, of course). Guests have reign over the two islands and can choose to dine in secluded spots, join rainforest encounters and island safaris, and even indulge in yoga practice at sunrise.
Let Us Help You Plan Your Trip.
Don't let the planning stress you out. Tell us your travel ideas and our travel advisors are very glad to give you suggestions and guidance for your trip planning. We can tailor-make your trip according to your interests and requirements, and help to create the best vacation in Southeast Asia for you.