Thailand Shopping Guide: Are your pocket and suitcase ready for this?

As a Shopaholic (which has finished the "Confession of a Shopaholic" series by Sophie Kinsella like a thousand times), I strongly believe that there is absolutely no-single-dull-moment when shopping in my Thailand vacation. This country deserves so much the title of "Shopping heaven", and if there is any word being better than "heaven", I must be in the first group that votes "Yes" for Thailand.
The "Land of Smile" is a top shopping destination for both spendthrifts and penny-pinchers. If you know where to look, just about anything is available to buy; from traditional Thai pottery and handwoven silks to gemstones and designer goods. Here's a guide for you, ladies and gentlemen, for your Thailand shopping trip researches.
What to buy in your Thailand vacation
Clothes and shoes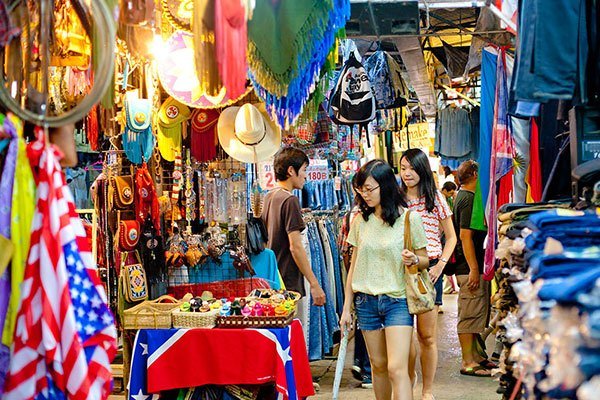 In a country where shopping is considered as a national hobby, and appearance matters very much, you will be amazed by the enormous ranges of clothes and shoe types, styles and brands. You can find anything that you want to wear here, from a basic USD 1 100% cotton T-shirt to Thai designed dresses and suits, and many world-wide luxury brands like Chanel, Dior, Louis Vuitton, etc. Thailand is like the perfect combination of Vietnam local markets and Hong Kong Causeway Bay.
Clothes and shoes can be found anywhere in the streets, with varying prices, materials and styles. And you should grab what you want, as excluding high-level shopping malls, your pocket really can afford like 20 T-shirt and 10 pair of shoes. If your suitcase is not big enough, buy one more!
Thai Jewellery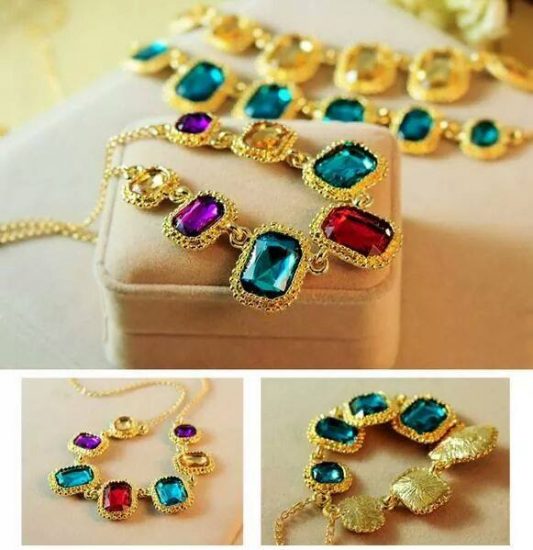 Around the east-coast city of Chantaburi in Thailand, they are able to mines high-quality rubies and sapphire, and this country is also one of the biggest stone distributors from Burma and Cambodia. Rubies range from pale to deep red (in­cluding the famous "pigeon's blood" red); sapphires come in blue, green and yellow, as well as in the form most associated with Thailand – the star sapphire. Thai jewelers can turn gold, white gold, silver and platinum into delicate jewelry settings and are able to produce both traditional and modern designs. And all of these above things mean you, yes you, the gem collectors, you dig into the right treasure.
One small note for travelers is that you should buy only from reputable shops, endorsed by the Tourism Authority of Thailand and the Thai Gem and Jewellery Traders Association. These shops carry the Jewel Fest logo and issue a certificate of authenticity that comes with a money-back guarantee.
Thai silk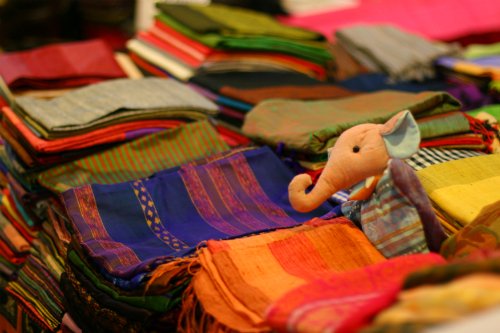 To talk about Thai Silk, you should also know about Jimp Thompson. Thompson almost single-handedly brought Thai silk back to life after the industry was lackluster, at best. And today, you still can visit his museum, John Thompson House in the capital Bangkok to understand more about the Thailand silk history and Thompson's interesting life. John Thompson House is also the most famous place in Thailand selling the high-quality original Thai silk for shoppers. Thai silk is generally regarded as the finest silk available and produced by mulberry silkworms. These worms form a cocoon which is used then to produce silk yarn. Handwoven Thai silk is rightly celebrated for its unique beauty.
Thai Coconut related-products
… Like the versatile coconut oil. Coconut oil is available throughout Thailand – anywhere there are travelers you'll find bottles for sale with English labels. Coconut oil is rightly very trendy these days – use it in your cooking, in your beauty regime, and head home very happy. Outside of hotel gift shops, a high price tends to indicate higher quality and most packaging will be in English to tell you whether it's cooking grade or for external use only.
In Thailand, and on Koh Samui in particular, you can find absolutely anything you want from a coconut – or never knew you wanted. Koh Samui's coconuts are said to be the best in Thailand. If you're keen to support local trade on Samui – that would be coconuts. Before tourism, they were the island's main industry. Really, anything can be made from a coconut: Coconut wind chimes, Coconut salad spoons, Coconut monkey statues, etc.
Thai Foods and Snacks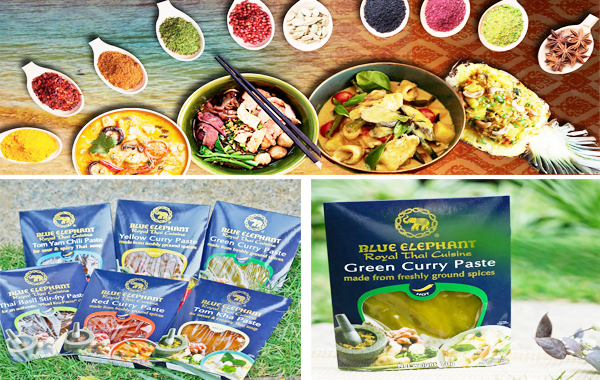 Dried durian? Rambutan jam? Coconut candy? Find a favorite and stock up! Like to cook? Get your fill of (sealed) Thai curry packets, and spices in bulk – cinnamon sticks to last a lifetime. Remember to check your home country's customs rules before buying food and souvenirs in Thailand… bringing random, sticky food back is obviously a terrible idea for Australians.
Bargaining tips for Thailand shopping trips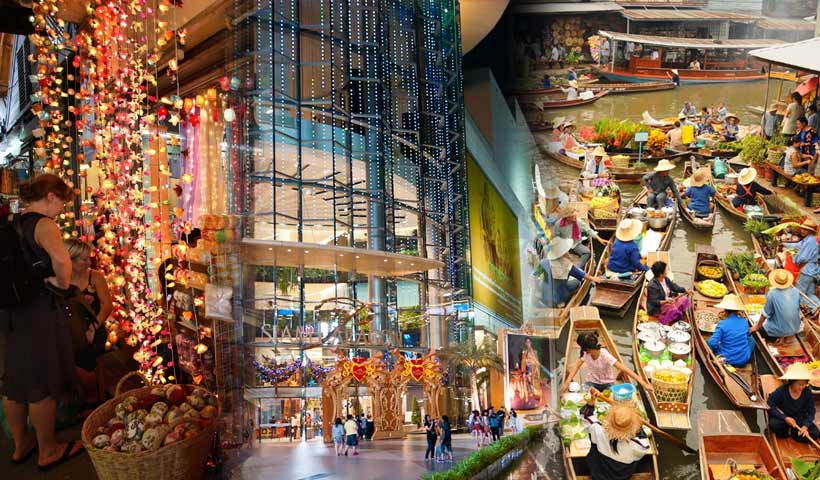 (Remember that while bargaining is common in markets, it is not accepted or possible in convenience stores like 7-Eleven or upscale shopping malls)
Start bargaining around 30%-40% below the first asking price
Take Your Time; Ask at Different Shops
Act Nonchalant
The "Walkaway" technique: 'The walkaway' is the strongest weapon a tourist has when bargaining, but it is also a risky maneuver. If done well, then the shop owner will call you back and drop the price to meet your offer; if done poorly, you walk away but are unable to return for fear of losing face.
Buy more to receive bigger discounts
Some Useful Thai Phrases for Bargaining
How much?: Tauw rai?
Too expensive!: Peng mak!
Can you discount?: Lot dai mai?
I don't want it: Mai auw kraap/kaa. (male/female)
Let Us Help You Plan Your Thailand Trip.
Don't let the planning stress you out. Tell us your travel ideas and our travel advisors are very glad to give you suggestions and guidance for your trip planning. We can tailor-make your trip according to your interests and requirements, and help to create the best Thailand vacation for you.