Finding the tropical sun in Southeast Asia

November has come around the corner, and winter is going to approach really soon. You can choose to stay at home, among the grey sky, white snow, cold blowing wind and watch "Frozen" over and over. Or you can lie down in an amazing tropical beach, sip down your "Sex on the beach" cocktail, wear the colorful swimsuit, and know for sure that you deserve the best! (Which is true).
If your solution is to escape to a place where it's not winter at all, we are more than willing to dedicate this entire article to help you choose this winter's tropical-sun holiday.
Phu Quoc Island, Vietnam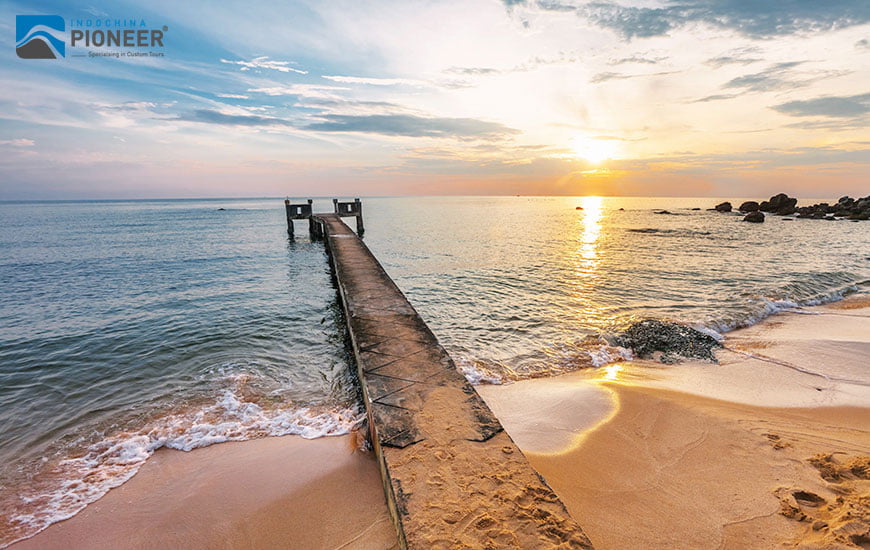 With the average temperature of 23-31 Celsius Degrees, and dry season in the period of Nov-Jan, Phu Quoc Island of Vietnam is definitely able to blow away the winter wind in your heart. Being fashioned as the "next Phuket", Phu Quoc is crazily beautiful with perfect white sandbanks and crystal warm water. This island also offers an unspoiled charm, with a range of average to luxury unique beach resorts. The seafood is remarkable, water-sports are variable, and landscapes are heart-melting.
Phu Quoc is frequently touted as one of Vietnam's most beautiful islands and the Bai Dai Beach, which squats in a Viet military area, is blissfully secluded with white sands and expansive vistas stretching to the horizon. So what are you waiting for? Don't you like the feeling of sending an i-message to your hometown buddies: "Get luck with the snow, I'm sunbathing here homie ;)"?
Krabi, Thailand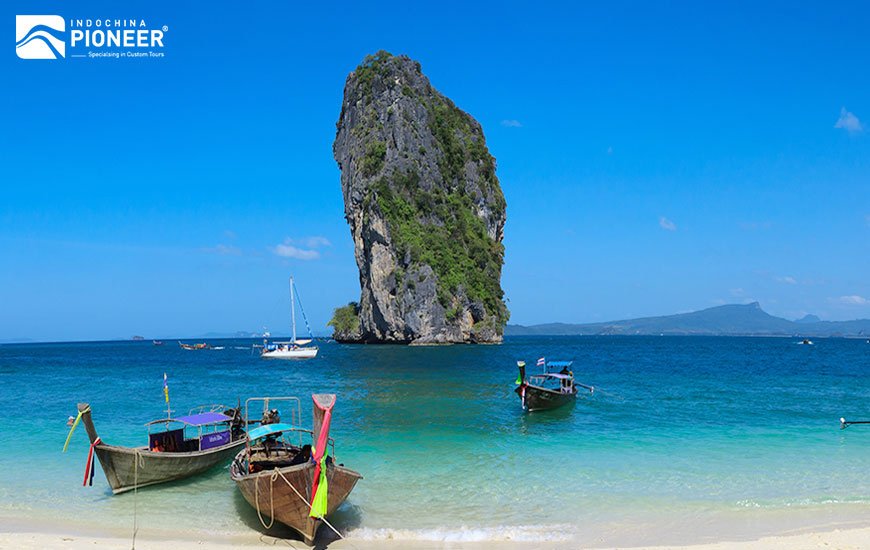 The love affair between travelers with Thailand, which may be the Far Eastern country that is the most dependable for winter-sun escapes, may be hard to fade away. Krabi is a holiday stalwart in the Andaman Sea, gazing onto Phang Nga Bay – where dramatic limestone stacks litter the water. The dry season of Krabi lasts from Dec to Feb, so travelers can enjoy the perfect tropical vacation in the year-end season here. Krabi Town, with its many hotels, is one of the focal points, the area's beauty summed up by the sands and scuba diving opportunities of Ao Nang Beach.
Being considered as the most relaxing part to be in all of Thailand trips, Krabi brings to its admirers the stunning white beaches that stretch for miles, a jungle, and over 200 islands. With a large area and diverse typography, you always can find things to do in Krabi, whether it is swimming, diving, trekking, etc.
Koh Rong, Cambodia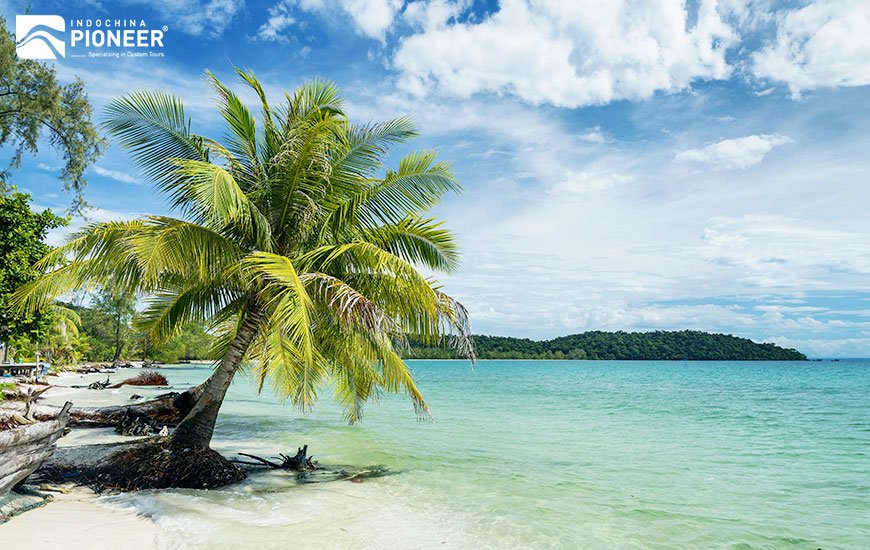 Described as an "Island paradise" by visitors, Koh Rong is a spectacular destination located just off the coast of Sihanoukville, Cambodia. The main tourist beach (Koh Touch) creates a vibrant party atmosphere, with lots of hotels, bars, and nightclubs. The quiet, less-busier beaches (White Beach, Long Beach, Lonely Beach, and Palm Beach) offer more relaxing vacations. Koh Rong has it all, whether you want to find somewhere to lay back and admire the magnificent view, swim in the refreshing ocean, explore the exotic wildlife, learn the historic Khmer culture, or party till the sun comes up.
Do they sound better than drinking hot chocolate in the blanket and re-watch "Frozen"?
Bagan, Myanmar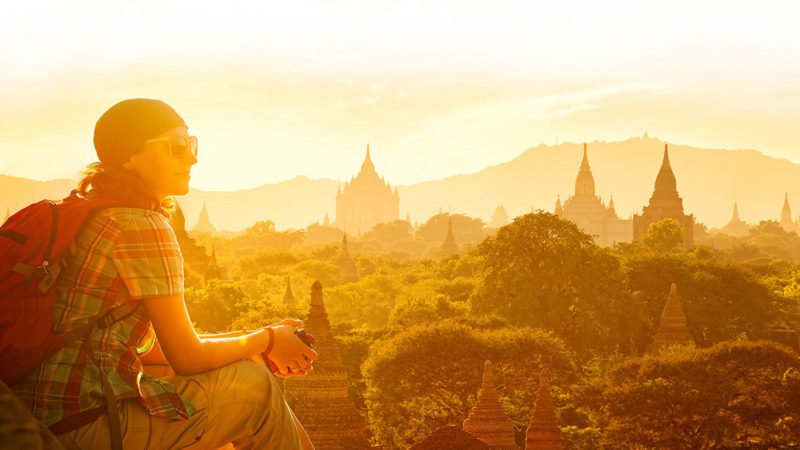 In December, Bagan has a pleasantly balmy temperature, making Myanmar (Burma) become the best choice for winter escapes. Bagan is known for having more than 2,000 Buddhist temples, which are currently being restored to UNESCO standards. The recent increase in tourism is bringing more reasons to visit this rich, historic city. The location has catered to foodie travelers as cuisine from regions near and far have settled here.