Top 05 favorite outdoor activities for Vietnam travelers

What coming up to your mind when you think about Vietnam? Mystery ancient temples, traditional rice paddies, beautiful natural landscape and great culinary art? Maybe they are not all that this charming country could offer you, there is so much more including outstanding adventure activities.
Prospering one of the world's most picturesque landscapes, Vietnam features a perfect destination for both nature lovers and adventure seekers. You could enjoy the "green" atmosphere and surroundings while getting your blood pumping in a wide selection of "calories-burned" activities. Here are some of the most popular outdoor sports you should try out in your Vietnam vacation:
1. Kitesurfing in Mui Ne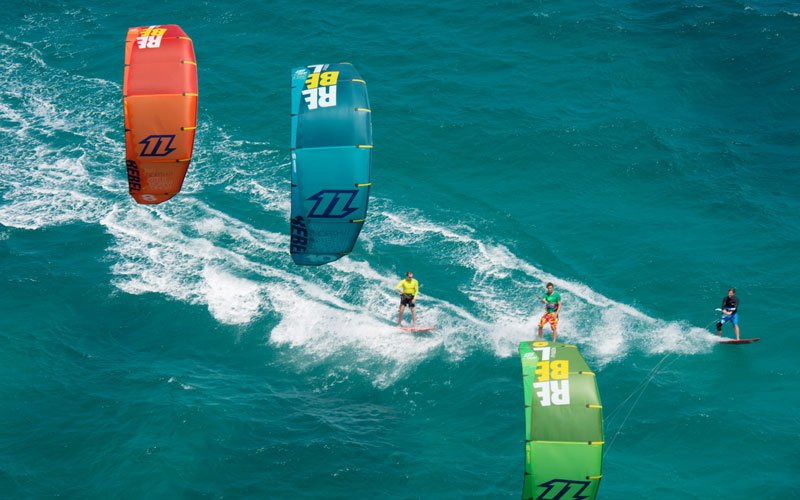 Mui Ne is one of the best locations in Asia to try the unique sport- kite surfing, as the perfect strong wind force here is really suitable for both kite and windsurfing lessons. You will be out on the water in no time at all and enjoying every minute of it. This is one of the fastest-growing hobbies around the world, with the ability to get your daily adrenaline fix and the awesome feeling it could bring.
Tourists could also try paddleboard in Mui Ne bay- a great form of exercise across between surfing and kayaking. It's amazing fun!
2. Go diving in Phu Quoc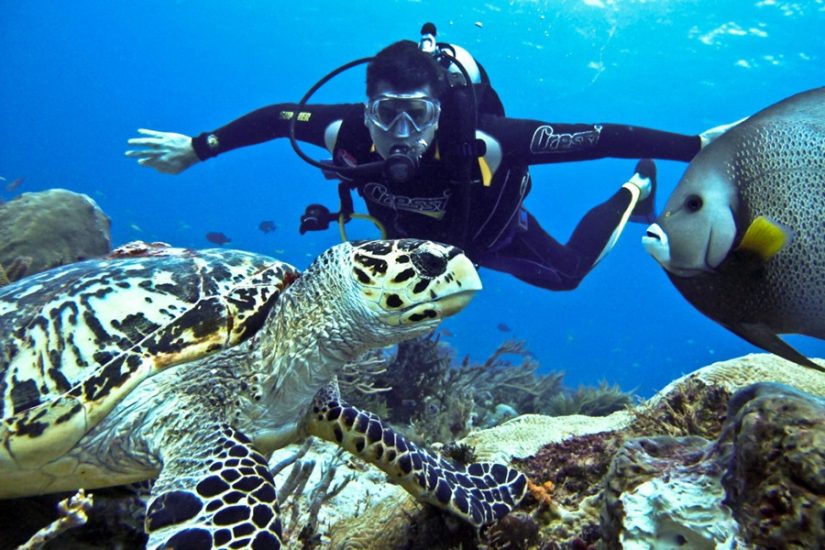 The quite paradise island Phu Quoc, with palm trees, perfect golden sand, and crystal water is not only suitable for beach lovers and tranquility seekers but also amazing for travelers who need some fun outdoor sports. Phu Quoc offers its "fans" the turquoise oceans alive with an endless array of weird and wonderful marine life, and actually is one of the best of Vietnam to go diving. Get your diving mask and flippers ready, as you will enjoy this island more than you can imagine.
3. Trekking to the top of Fansipan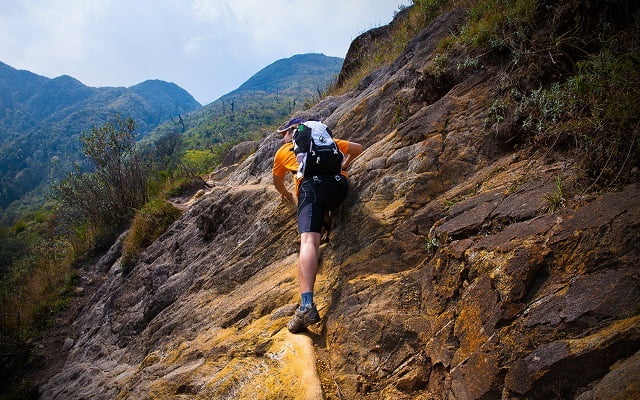 Fansipan is the highest peak in Vietnam, and if you're keen to get your blood pumping during your trip this is the very best way to do it. At 3,143 meters high and located in the Lao Cai Province in the Northwest of the country, a trek here will take you through some of the most remote areas of the area while rewarding you with spectacular views from the rooftop of the country. Yes, a cable car line is recently built, but no one can stop you from conquering the challenge to climb the roof of the Indochina.
4. Kayaking Halong Bay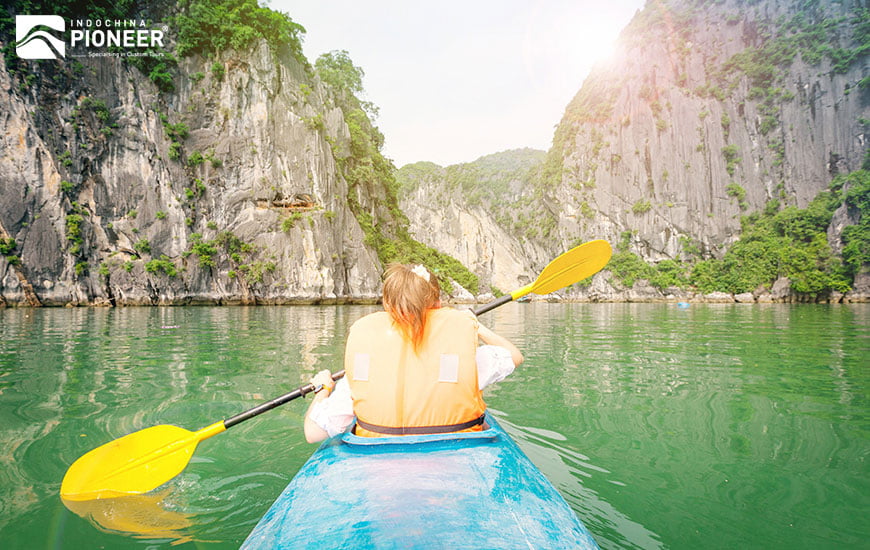 The most visited area of Vietnam- Halong Bay- is totally worth its title of UNESCO World Heritage, and never disappoints its explorers. Hundreds of limestone islands protrude from the emerald bay, creating one of the most beautifully atmospheric landscape scenes in not only the country, but the whole of Southeast Asia, and there's no better way to experience it from the water. You never should miss the opportunity of paddling the islands taking in the view and exploring the hidden caves by yourself on a kayak.
5. Cycling in Hoi An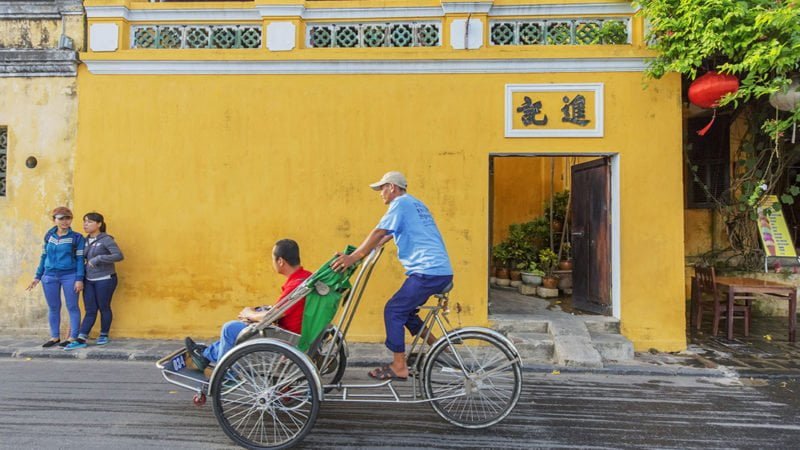 The ancient town Hoi An, another UNESCO World Heritage in Vietnam, offers tourists impressive buildings and streets which perfectly reflect the influences, both indigenous and foreign, that have combined to produce this unique destination.
While the ancient town is best to experience on foot, the best way to discover Hoi An surrounding is on bicycles which are available for rent everywhere with an enjoyable price. In a contrast to a busy commercial life of Hoi An town, the villages of Thanh Ha, Cam Thanh and Cam Nam are lush green and so peaceful for a leisure cycle and for discovering the real-life of local Hoianians.
Let Us Help You Plan Your Vietnam Trip.
Don't let the planning stress you out. Tell us your travel ideas and our travel advisors are very glad to give you suggestions and guidance for your trip planning. We can tailor-make your trip according to your interests and requirements, and help to create the best Vietnam vacation for you.