Top 04 outdoor activities in Cambodia that you definitely should try

Many tourists come to Cambodia for Angkor Wat and surrounding temples, whose charm is obviously cannot be negated, but it will be a big mistake if you don't know these amazing activities which we are going to list below. Because this country is much more than mysterious temples, it is also the perfect destination for many interesting activities.
Make sure that you will not miss any or more than one thing in this list:
1. Cruising on Tonle Sap Lake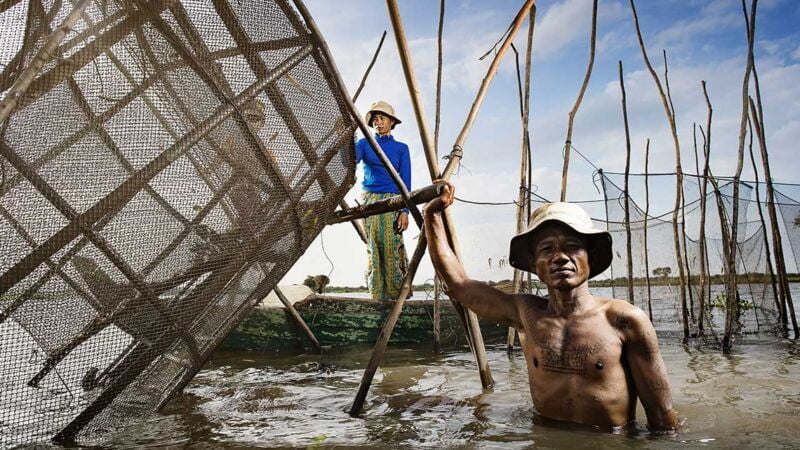 Talking about the most popular destinations in Cambodia, we cannot ignore the Tonle Sap Lake in Siem Reap. The best way to discover this "Great Lake" is cruising to see on your own the fascinating life of people who live in floating homes along the lake and make a living fishing, raising crocodiles, and creating souvenirs for sale in the floating market. The flora and fauna around the lake are also really gorgeous, with a rich biodiversity of fish, birds, reptiles and other mammals.
2. Bike riding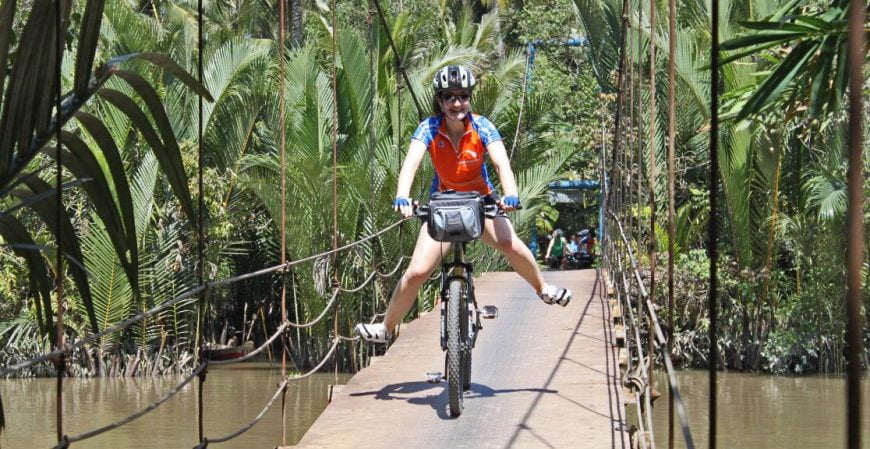 Bike riding to the outskirt of Phnom Penh such as Kompong Speu province or Ta Kmao will be fun and competitive. And in Cambodia, a number of bike riding styles are available for its fans, from leisure one around the ancient temples of Angkor or through small villages, surrounded by shimmering rice paddies, to "hard adventure" in the highland regions. Some obstacles along the way might require your flexibility, as you will not find so many chances to breathe the real fresh air in an ancient atmosphere like that.
3. Quad Biking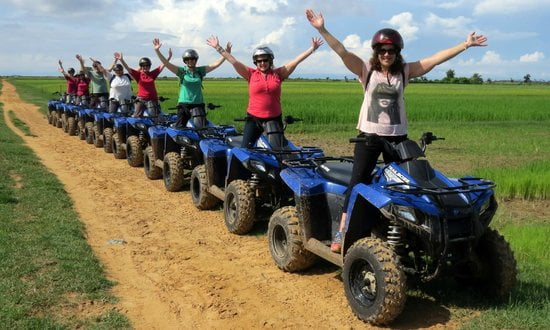 This leisure seems a little "rough" at first, but in fact, it can bring much of fun for individuals, small groups and even families; and it is really safe as Cambodian service providers will offer you professional guides and mechanics going along each team. Exploring off-road tracks, rice fields, forgotten temples and life in local communities in a quad bike is not a usual experience which you could find anywhere. In case you still feel hesitant, all bikes are fully automatic making them easy to ride and use. Let's enjoy the "action-movie" feeling for a while in your Cambodian adventure!
4. Zipline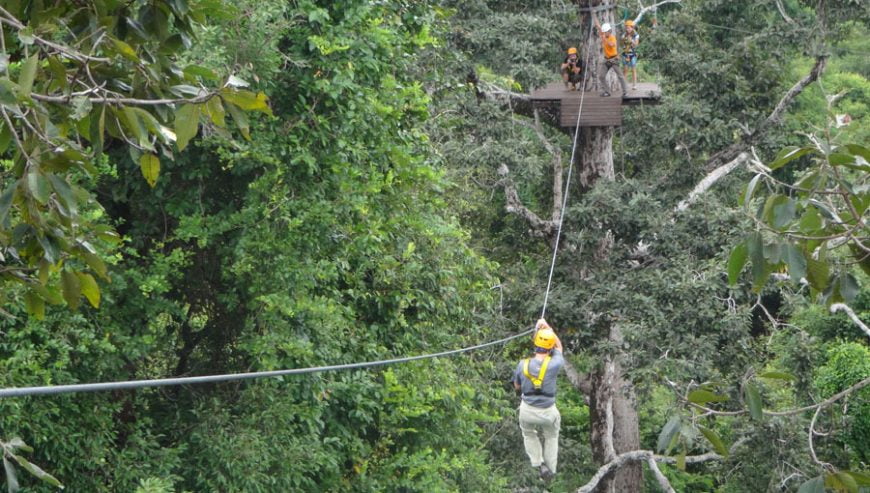 This may make your heart race and your blood keeps pumping, which means "wonderful" in our definition. Zip-lining might look a little bit confusing to some people, but actually, it has a high safety level and comes with clear directions. It is not simply outdoor fun but also helps to improve strength, athletic skills, and self-esteem. This is totally not a bad way to explore the jungle and Angkor complex, as tourists could collect many interesting things along the lines while experience chilly feelings.
Let Us Help You Plan Your Cambodia Trip. 
Don't let the planning stress you out. Tell us your travel ideas and our travel advisors are very glad to give you suggestions and guidance for your trip planning. We can tailor-make your trip according to your interests and requirements, and help to create the best Cambodia vacation for you.