Things that you can't do anywhere but Vietnam

"Get drunk" on a plastic stool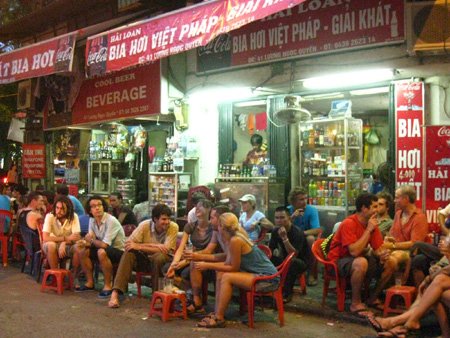 You don't need to be a Google expert to do a basic research on the Internet about Vietnam (as this destination is a wow, obviously) and get familiar with the pictures of travelers, expats, and locals on blue or red plastic stools lining the edge of the road throwing back beer after beer after beer. Ladies and gentlemen, this legendary alcohol drink is called "Bia Hoi" (Vietnamese Fresh beer). And if you don't try once in your Vietnam trip, sorry that you haven't drank anything here at all.
The beer is wonderful with light and unique taste, so suitable for the Vietnamese typical hot wet weather, and at a super-good price level (Just around cents on the dollar). But the special thing about drinking "Bia hoi" is not only about the beer, but also the surrounded atmosphere. Everybody sits on colorful stools on the pavement, your friends, your partners, your enemies, the luxury ones, the backpackers, the whole world is here, sitting on the same type of sit, and "Một, hai, ba, yo!" cheering. And please feel free to cheer with at least one group of inebriated locals. This is the best way to experience the local life, and also the best way to get drunk, too.
Please send us an email if there's anywhere else in the world to have the carnival feeling every day with only a few cents like in Vietnam.
Talk to a Vietnamese veteran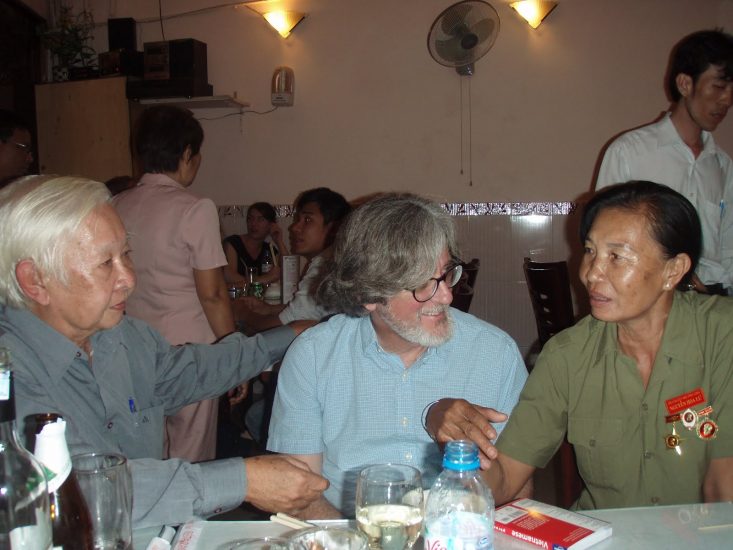 It will be a little weird (nah, maybe not a little but "over-weird") at first as walking on the street, and an old man  with one eye, smiles at you when he accidentally knows your nationality is America, points at his non-eye, mock fires a gun with his hands, and says, "America!". If you spend a moment to talk with him and think about what this generation went through, what they saw, and the progress they've made since then. As you wander the hills, the tunnels, and the beaches, you may begin to understand why they say that Vietnam is a phoenix rising from ash. You could dig more about the Vietnam history and war sites through our article series "Vietnam War sites"
From the war, this nation has developed with a magical speed, and turn what they lost in the war with what they have in the current.
Visit Mekong Delta and try living your grandpa's old life-stories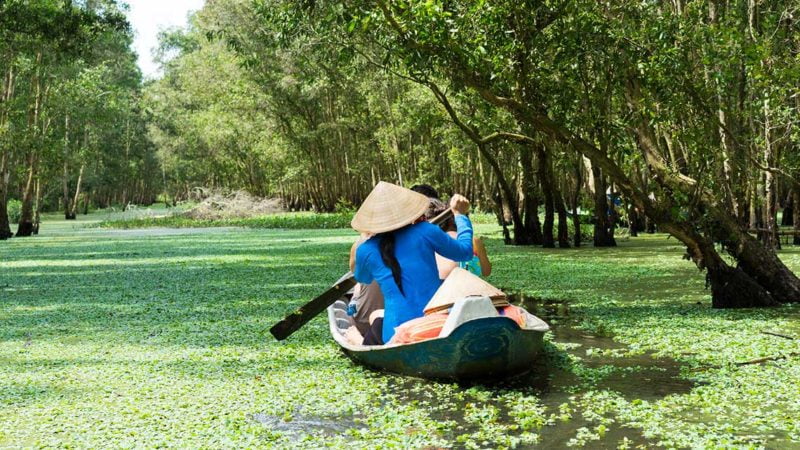 If you are raised in the big cities, and in the 20's aged stage, a visit to the Mekong Delta towns like Can Tho or Soc Trang may give you a glimpse into the true hardships of the past.
You'll be amused with stories that will help you to remember your grandpa's — recollect how he kidded about strolling nine miles with two feet of snow to class each day. Things like that are true in the Delta, but this time it's nine miles in two feet of water. A few spots have just had the benefit of electricity throughout recent months, and current innovation is just barely beginning to raise the head. You'll be in amazement of the individuals who grew up there, and it just may make you take a gander at your water bottle and air-conditioned transport a little differently.
When you get tired of city lights and the "too-fast-to-take-a-breath" speed of modern life, you will be amazed here. Lush green villages, coconut farms, water palm-shaded canals, warm-hearted people and peaceful living all make you not want to go home.
Live like royalty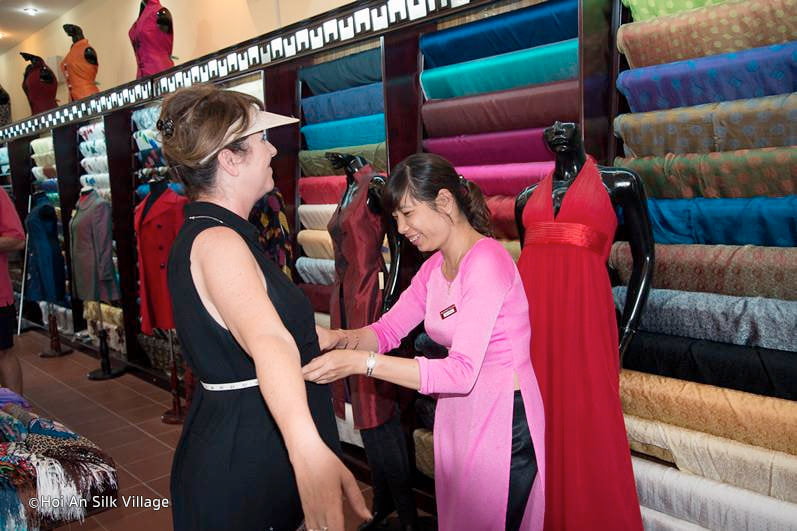 You must love this feeling! And somehow you will love too much to give Vietnam a goodbye kiss. If you think around 100-120 bucks a day can't bring you all clothes made by a local tailor, a perfect hairstyle done by a master, even a maid, while you still can shop-till-drop, and have dinner at a top-list fine-dining restaurants, remember that a better world exists out there and it's called Vietnam.
A decade or so ago the country was overrun with bicycles and mom-and-pop "pho" stands, but that way of life is slowly getting replaced by cars and KFC. Starbucks and McDonald's are now on the scene too, While vestiges of the culture will always remain and smaller towns are clinging tight, the experience you have pictured in your head is slowly becoming the stuff of a generation ago. If this country is on your bucket list, book those tickets as soon as you can. You'll be glad you did.
 Let Us Help You Plan Your Vietnam Trip.
Don't let the planning stress you out. Tell us your travel ideas and our travel advisors are very glad to give you suggestions and guidance for your trip planning. We can tailor-make your trip according to your interests and requirements, and help to create the best Vietnam vacation for you.