The ultimate guide for all Vietnam surfers

The perfect combination of nature and culture – Vietnam gives you the power to do anything on your holiday. You can find here all elements creating the most unforgettable trip, from bustling towns, unique mountainous areas to the dreamy beaches. And if you are passionate surfers, welcome to the right paradise!
Surfing in Vietnam is possible from Vung Tau in the south right up to Dong Ha and beyond on the central coast. There are some established surf spots around My Khe Beach and Mui Ne, but the rest of the coastline is still mostly unexplored. And we are more than willing to give you all the things you need to know before your Vietnam holiday starts.
When to surf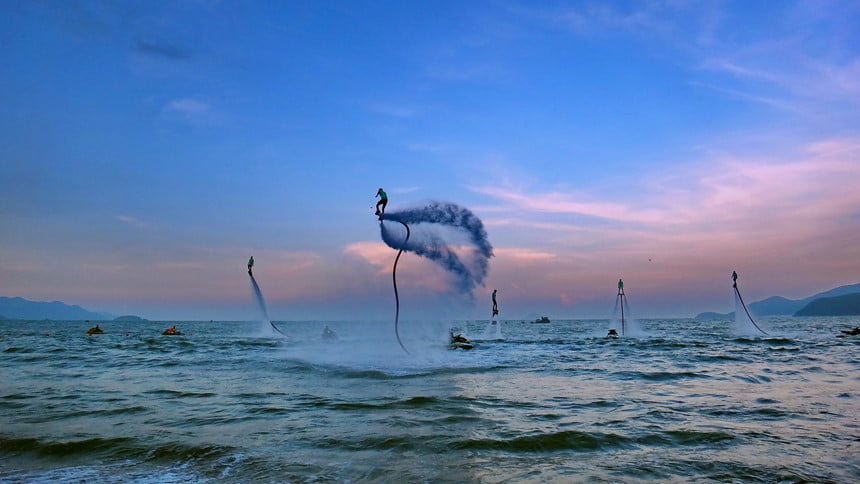 When the first winter monsoon starts to blow in northern Vietnam, which is namely between November and March, the surf season begins. This is the best time for the biggest swells – the biggest challenge! Vietnamese ocean is well-known for warm-water for much of the year, with the temperature hovering between 25 C (dry season) and 30 C (wet season).
Board-shorts are about all you need, along with a shorty or rashguard for windy days.
Where to surf
My Khe Beach, Da Nang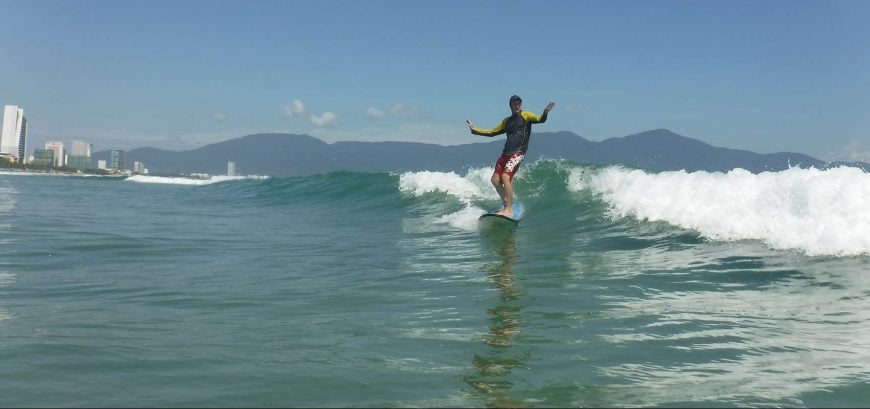 Surfing is one of the most popular activities in Da Nang thanks to its warm climate and expansive beaches with great waves. My Khe in Da Nang has a long surfing history as this is the base of American Gis and they regularly surfed in the 1960s. Winter is the optimum time of year for surfing here. Offshore winds blow from the west with some shelter here from northeast winds. Usually gets local wind swells, but groundswells do happen and the optimum wave angle is from the northeast. You are able to find plenty of surf and stand-up paddling classes available for inexperienced visitors in My Khe beach.
Mui Ne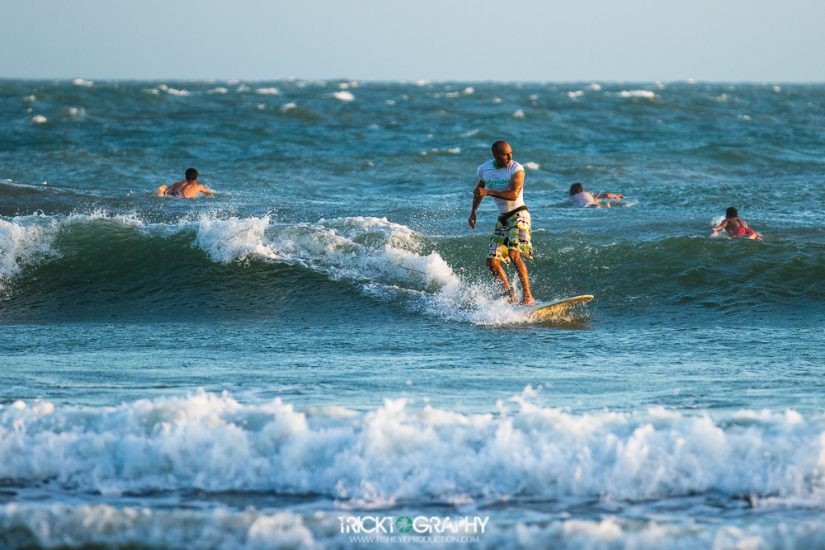 From a sleepy fishing village, Mui Ne today has transferred into a beach paradise for all travelers looking for a vibrant getaway being full of ocean breath and all water-sport kinds in their Vietnam vacation. Mui Ne offers its adventure lover the clean waves and perfect wind force for not only usual surf but also kite-surfing. The south side facing beach needs a pretty large swell to start working, but it does still get good. Further north past the fishing village is an east-facing beach that picks up more swell and is offshore in westerly winds.
Nha Trang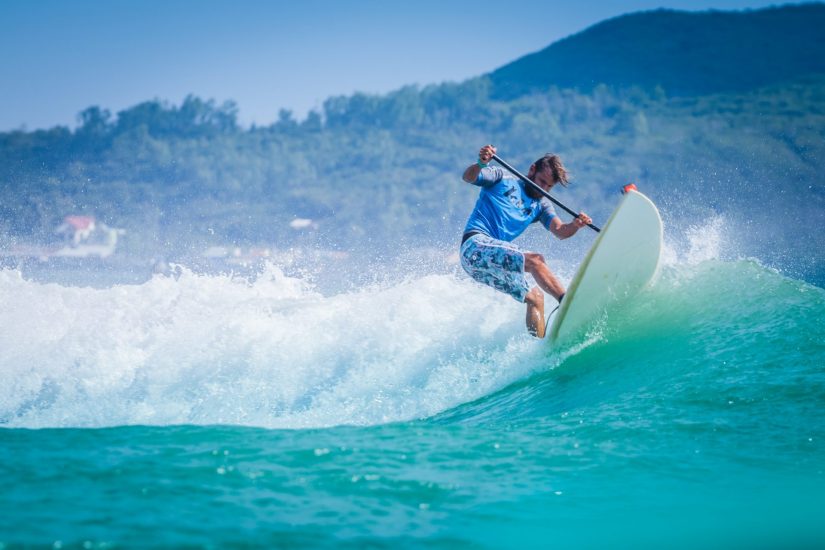 For many years, Nha Trang has been a popular holiday destination for both Vietnamese and international travelers, with its 7km of white-sandy beach overlooking the bay. This makes it perfect for both swimming and surfing. There are four best places which can help you satisfy your passion, namely Bai Dai (Long Beach), The city reef, The dark reef, and Narnia. From October to the first half of December,  chilly air and heavy winds create a restless sea, also the best time for surfing and extreme water sports.
Let Us Help You Plan Your Vietnam Trip.
Don't let the planning stress you out. Tell us your travel ideas and our travel advisors are very glad to give you suggestions and guidance for your trip planning. We can tailor-make your trip according to your interests and requirements, and help to create the best Vietnam vacation for you.