The journey to find the most spectacular riverside towns in Thailand

Thailand is famous for a range of fantastic beaches, and we all know about it. However, Thai rivers also own an undeniable charm with a list of beautiful riverside towns, which are perfect for a few days of relaxing and exploring.
If you are looking for a new experience in your Thailand trip, further than Phuket bungalows and Koh Phi Phi crystal waves, it is time to start a journey to the charming town below.
Chiang Saen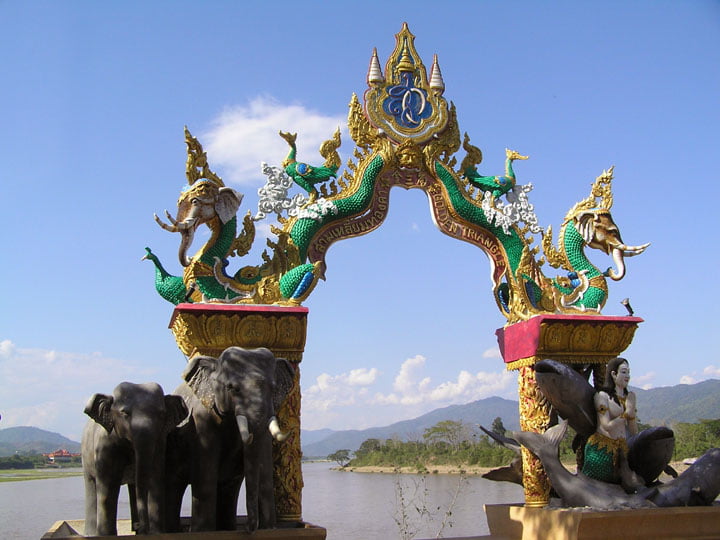 Lying in the south of the Golden Triangle on the mighty Mekong River, Chiang Saen happens to be Thailand's oldest town and is steeped in history. The town offers visitors an authentic glimpse into small-town Thailand and also has influences from neighboring Laos. It is rich with the natural beauty and much cultural heritage thanks to its over 2000 year stories. Here you can find impressive stuccos, craftwork and Buddha images which the characters and techniques are influenced by Lanka, Sukhothai and Ayutthaya arts.
Pai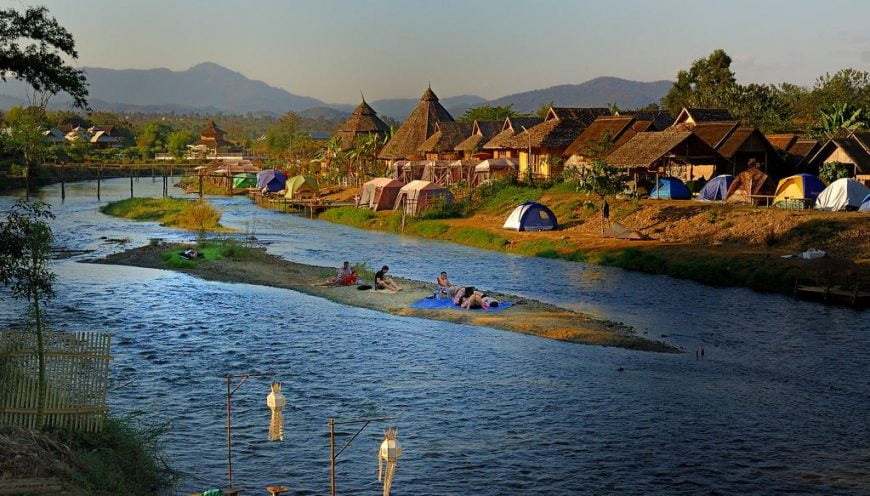 Located in the northeast of Mae Hong Son, the wonderful Pai is a small but really famous town. Pai wears many hats as it manages to satisfy soul searches, naturists, party revelers, cultural enthusiasts and more. This town is nestled on the banks of the Pai river which makes for idyllic relaxation. The Pai river is also popular for rafting, kayaking, and fishing. You should not miss this destination in your Thailand tour as this is a highlight of the Thai northern region, and well worth exploring for a few days.
Chiang Khan
Chiang Khan is a very old city with a unique culture and way of life, which is located on the Mekong river and looks over to Laos. The town is a popular holiday destination for Thais and is both traditional and modern with old wooden houses, a famous pedestrian walking street, bars, shops, yoga studios and hipster boutiques. While being here, a bicycle may become your best friend, as biking is the best way to explore this region.
Chiang Rai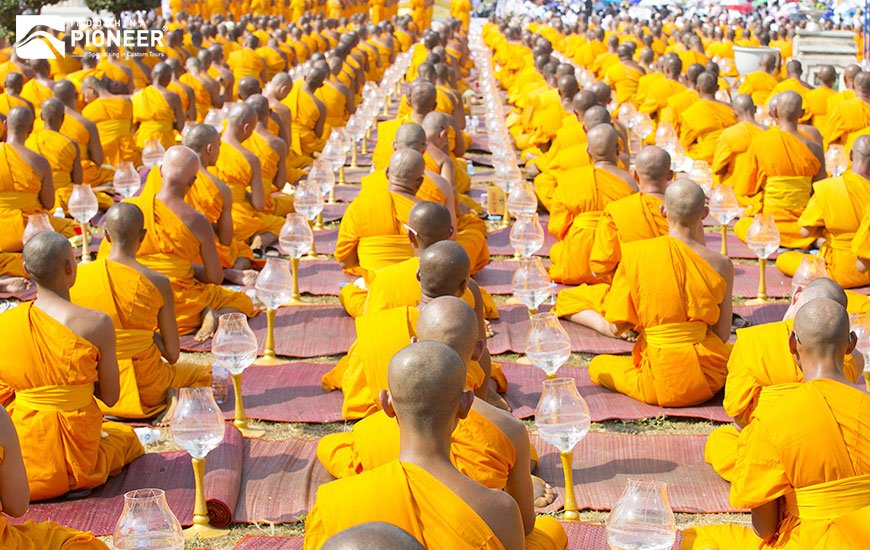 Chiang Rai is located in the northernmost of Thailand. It is a mountainous region with rivers and jungles, so there is a lot of beautiful nature surrounding the area. The north of Chiang Rai borders Myanmar, the south borders Phayao Province, the east borders Laos, and the west borders Chiang Mai Province. The picturesque Mae Kok river flows through the town adding to its serene and beautiful atmosphere. This sleepy town is well-known for sights like the White Temple and the Black House, and for its rich agricultural industries. Popular restaurants and accommodation options are strategically located on the river banks offering tranquil and splendid views to their guests.
Kanchanaburi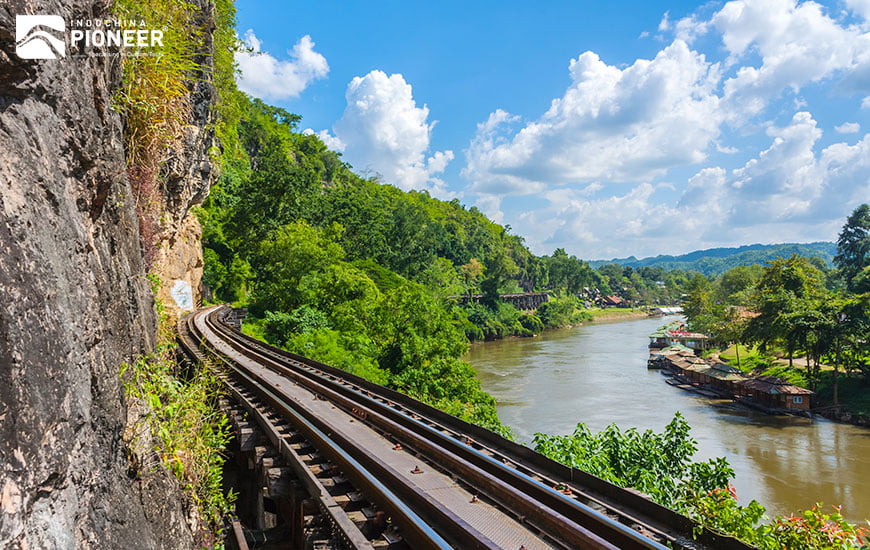 Kanchanaburi, also known as Thailand's Wild West, is an increasingly popular destination. Only a few hours from Bangkok, Kanchanaburi offers a relaxed riverside pace. It is located where the Khwae Noi and Khwae Yai rivers converge into the Mae Klong River. The town is most famous for its dark history of the Death Railway and film which tells the horrific story, The Bridge Over the River Kwai.
Nan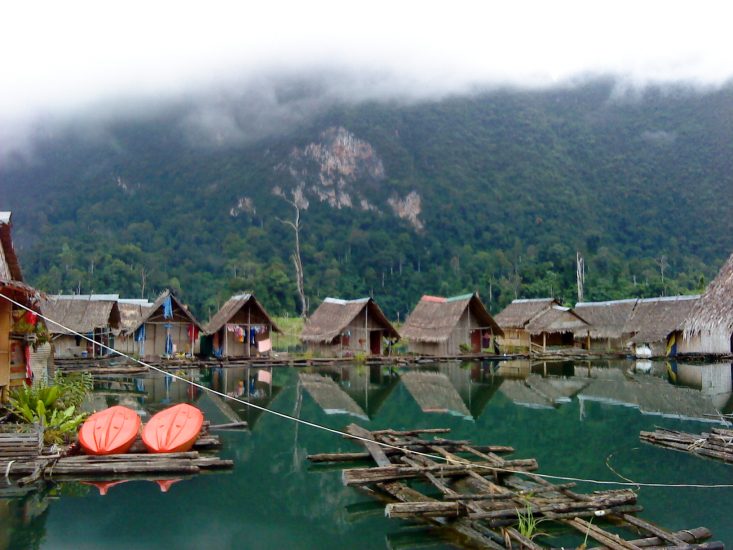 Nan is a charming riverside town which offers a host of exciting things to see and do. Nan, not surprisingly, is situated next to the Nan river. The town's highlights are the sacred Blessing Buddha at Wat Phra That Khao Noi, Wat Phumin, and the beautiful Doi Phu Kha National Park.
Ayutthaya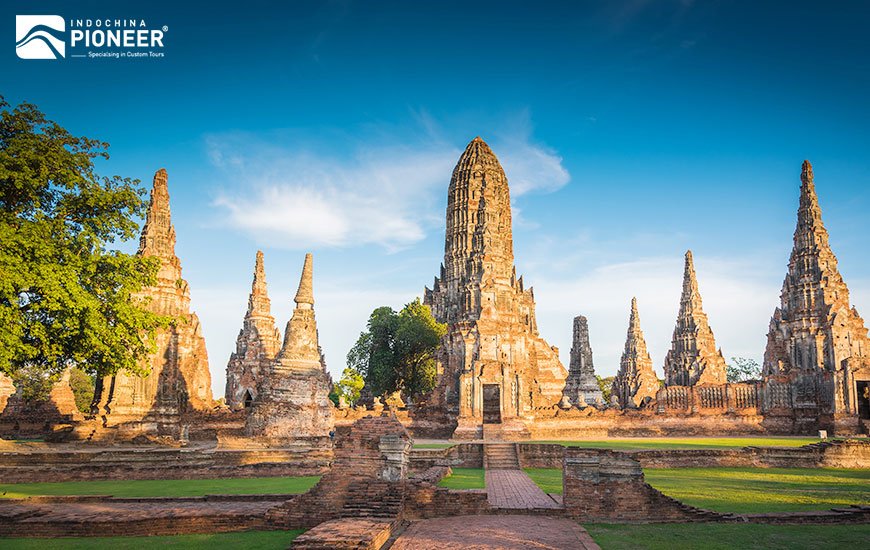 Thailand's ancient capital, Ayutthaya, is located on an island at the confluence of the Chao Phraya River, the Lopburi River, and the Pa Sak River. Just a short distance from Bangkok, Ayuttaya is frequented by historical and cultural enthusiasts alike to explore the UNESCO World Heritage Site.