The differences between the northern and the southern Thailand for your better trip plan

If you are planning for your first or another Thailand vacation, we just want to give a little help to make you distinguish between the north and the south of this country, then build up a better holiday.
The country is split up into a handful of areas, each with its own unique characteristics. Here are the best and most impressive qualities of the country's northern and southern regions to help you decide which one to visit, or how to combine both of them in one trip.
The Highlights
Northern Thailand: Cities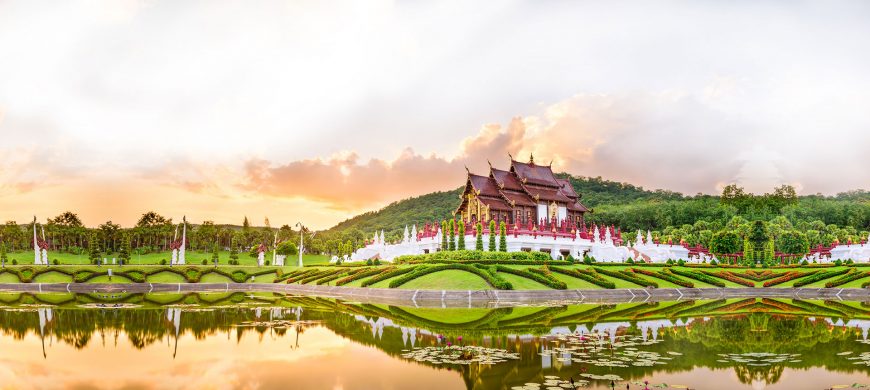 Unique and interesting towns are the main highlights of northern Thailand. And this region is perfect for those who are looking for what called "Thai authentic". Chiang Mai, Chiang Rai, Pai, etc. all these thriving cities are located here, waiting for anyone wanting to travel off the beaten path. "Capital of the North" – Chiang Mai is well known for the abundance of temples found on almost every corner of the city. It will take a while for you to catch on with its own different life, but the charm is irresistible, and it still remains less touristy than many southern cities. If you are interested in bungalows, a strip of sorts equipped with a small night bazaar, restaurants, live music, and parties, please don't be hesitate to head to Pai. Although Pai is smaller than Chiang Mai, it still offers visitors a lot of real Thai experiences. And obviously, you should not miss the most famous Buddhist temple in the country- Wat Rong Khun sitting in Chiang Rai. This temple is totally a masterpiece painted in charming white and designed in spectacular architecture.
Southern Thailand: Beaches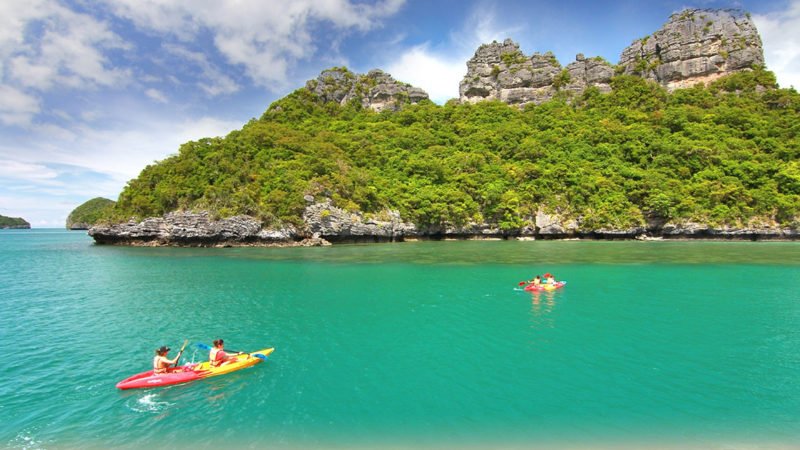 Stunning beaches are surely in one of many main reasons attracting us to Thailand. And accidentally the country south region has all of the most fabulous islands. Which of these islands visitors opt to visit will most often come down to how busy or quiet they wish their stay to be. Phuket, Koh Phi Phi, Koh Samui, Koh Phangan, Koh Tao, etc. all of them are here. Phuket is obviously the star in any beach dreamer's list. It can rival even the top-class islands like Hawaii or the Caribbean. Each of the other ones has different perks; for example, Koh Tao is best for those interested in diving, while Koh Phangan is best for those who want to party. And referring to the party, yes, we are referring the world-famous "Full Moon Party" which you will never, ever forget once you participated in.
The Food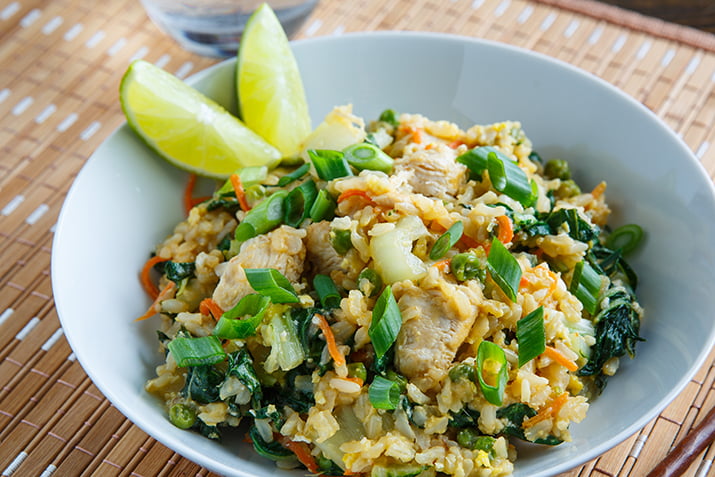 Thai culinary art raves over the world for years. This country is the foodaholic mecca. However, few of us may know that the food in Thailand is incredibly region-specific because each dish flavor is strongly affected by many factors like the climate, the culture or the local customs. So for those wanting to "eat the whole world", you had better travel from north to south to grab a "full taste" of this country. Although in some big cities, i.e.  Bangkok, you can find the foods from all Thai regions, however, well, it is not easy to remain our "professional eater" title, and our No.1 rule is "it is best eaten where it originated from".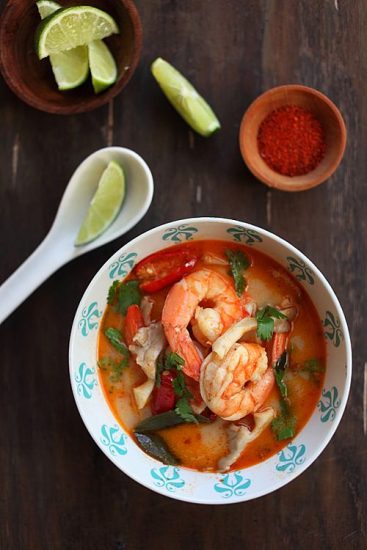 Northern Thai food is known as Lanna or Isaan, and it is unique in that it can only (almost) be found in Northern Thailand. Steamed sticky rice is the most noteworthy dish in northern Thailand, which is best eaten when paired with a red or green chili sauce for dipping. Visitors to this region will find an abundance of northern Thailand-style dishes served with sticky rice, including one of the most popular, som tum (papaya salad). On the other hand, seafood lovers will be treated very well in southern Thailand. The flavors in the south are a bit spicier and hotter than dishes in the north. Some of the most popular dishes visitors will find themselves devouring include gaeng tai pla (Southern Thai-style fish curry), khao yum (mixed rice and vegetables), and tom som pla krabok (sweet-and-sour fish soup).
The Activities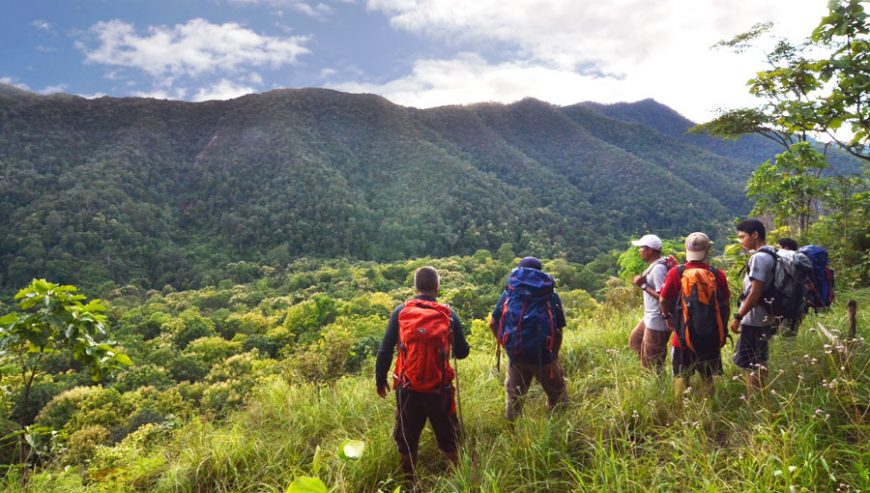 Jungle trekking, cultural excursions, untouched hill-tribe village explorations, ancient temple tours, etc. are all the dishes in Northern Thailand's party table. In addition to treks, there are a number of ethical elephant sanctuaries worth visiting.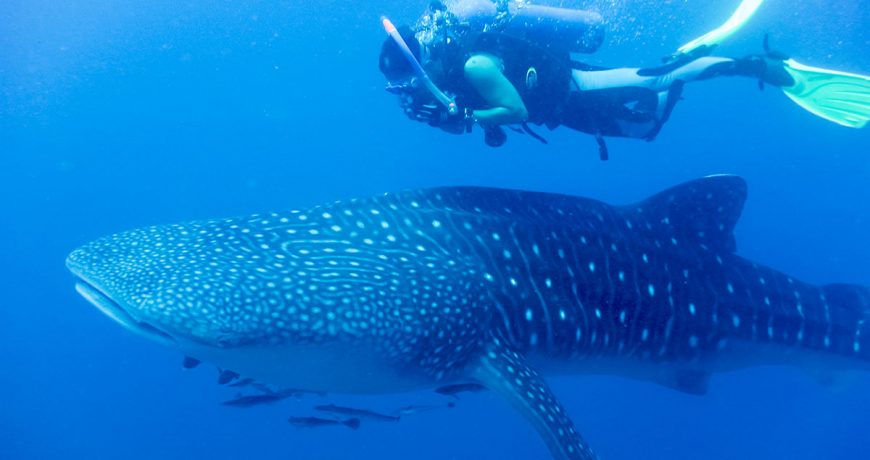 And the perfect white sandbanks and crystal water in the south, obviously, bring you all types of bikini activities, swimming, diving, wave surfing, windsurfing, etc. Or you only need a hammock and a book to enjoy the sun, the wave sound and the breathtaking view in front of your eyes. When you feel bored, a short shopping session in Bangkok will not hurt at all, its malls and day/night markets are (literally) endless.
For the nightlife, southern Thailand will be more active than the north. Those looking for a detox, perhaps, might want to steer clear of the islands and stay up north. This does not mean that the north becomes a ghost town after dark, as there are restaurants, pubs, clubs, and night bazaars worth checking out after the sun goes down.
The Weather
Just like many other Southeast Asia countries, Thailand is divided into 2 main seasons per year: the rain one and the dry one.
In northern Thailand, the dry season with cooler temperatures falls between November and May, with heavy rainfall between June and October.
In the south, the climate differs between the east and west coasts. The weather on the east coast is good for most of the year, with the lowest rainfall in January and February, and the highest in November. The west coast is more favorable during the winter months when diving and snorkeling will be at its best.
You can read more about the Best time to visit Thailand on our travel blog.
The Affordability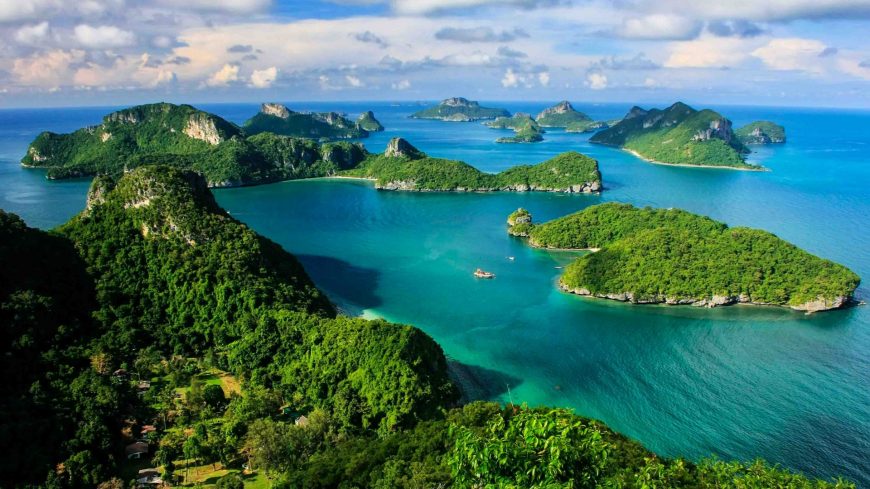 Those relying on a budget during their travels should head for Northern Thailand, as the cost of living is infinitely cheaper there. From the food to the accommodation, visitors will be pleasantly surprised at how much they save just by bypassing the more expensive south altogether. Even major cities, such as Chiang Mai, will be much more affordable than most busy cities in Southern Thailand.