Thailand Travel Requirements 2023

From October 2022, Thailand was fully re-opened to all international tourists. Here are the latest Thailand travel requirements for tourists in 2023.
There are no restrictions on who can visit Thailand. Thailand is also extending guest stays as part of the country's complete reopening to tourism. For travelers from nations or territories qualifying for visa exemption, the term of stay is extended to 45 days from 30 days, and to 30 days from 15 days for those who are eligible for Visa on Arrival (VOA), effective through March 31, 2023.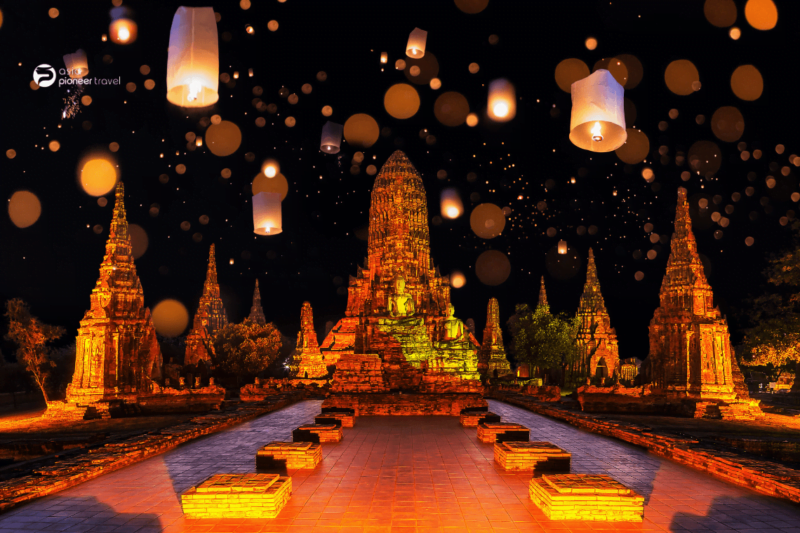 Visa Exempt
Tourists from the listed nations can enter Thailand without a visa and remain for a specified period of time.
45 days – Andorra, Australia, Austria, Bahrain, Belgium, Brunei, Canada, Czech Republic, Denmark, Estonia, Finland, France, Germany, Greece, Hong Kong, Hungary, Iceland, Indonesia, Ireland, Israel, Italy, Japan, Kuwait, Latvia, Liechtenstein, Lithuania, Luxembourg, Malaysia, Maldives, Mauritius, Monaco, The Netherlands, New Zealand, Norway, Oman, The Philippines, Poland, Portugal, Qatar, San Marino, Saudi Arabia, Singapore, Slovak, Slovenia, South Africa, Spain, Sweden, Switzerland, Turkey, the UAE, UK, Ukraine, Vietnam, and the USA.
According to a bilateral agreement, citizens of the following countries and territories may enter Thailand visa-free for up to 45 days: Cambodia, Myanmar, Lao PDR, Macau, Mongolia, Russia, Argentina (90 days), Brazil (90 days), Chile, Korea (ROK), and Peru (90 days).
Visa Required
From October 1, 2022 until March 31, 2023, assport holders of the following nations and territories are eligible to apply for a VOA.
30 days – Bhutan, Bulgaria, China, Cyprus, Ethiopia, Fiji, Georgia, India, Kazakhstan, Malta, Mexico, Nauru, Papua New Guinea, Romania, Saudi Arabia, Taiwan, Uzbekistan, and Vanuatu.
For these nations, the 2,000 THB visa charge will not change.
Thailand's e-Visa Application 
Visitors can use the online portal to apply for a Thailand visa. The online visa application is open to visa types such as 60-day Tourist visas (TR), 6-month Tourist visas (METV), 90-day Non-Immigrant visas, and 1-year Non-Immigrant visas.
Depending on the Thai Embassy or Consulate, the e-visa application procedure could take from 2 – 4 weeks. The application fee will be paid using a credit card, and the applicant will receive their e-visa by email.
The online application is only available to countries listed below and the applicant must be currently located in that country or territory.
Applicants may apply for the Thai visa at https://www.thaievisa.go.th/
A Thailand E-Visa will cost $82 USD (or equivalent). This payment is made through E-Visa secure web portal when you submit the application. The fee is non-refundable.
E-visa Preparation
Individuals will need the below documents:
(Single Entry) A valid passport with at least 2 blank pages and a minimum validity of 6 months. The given name(s) and last name(s) used in applicants' online visa applications must match those in their passports.
(Multiple Entry) A current passport with at least 2 blank pages and a validity period of at least 6 months from the date of departure from Thailand. The given name(s) and last name(s) used in applicants' online visa applications must match those in their passports.
A passport-style photo that can be uploaded
Date that you plan to travel
Proof of accommodation in Thailand, such as a hotel reservation or an invitation letter from relatives or friends there
(Single Entry) Financial documentation, such as a bank statement or a paystub (equivalent to 10,000 Thai Baht for individuals or 20,000 Thai Baht for families.)
(Multiple Entries) Financial evidence shows a balance of 200,000 Thai Baht (about £5000, $55000 USD, or 8000 AUD). This is an indication of sustained financial health over a six-month period. bank statements, tax returns, and employer sponsorship letters, among other documentation
Steps to apply for Thailand's e-Visa
Step 1: Access the Thai e-Visa website. Create an individual account
Step 2: Fill in the application form
Step 3: Upload supporting documents
Step 4: Submit the form
Step 5: Proceed to the secure payment portal
Other Notices Regarding Thailand Travel Requirements
Travelers entering Thailand will no longer need to present a COVID-19 test result or proof of vaccination as of October 1, 2022. 
Before entering Thailand, visitors from the listed countries requirement negative RT-PCR test results before departure from Thailand should have negative results from the RT-PCR test. They also need health insurance that will pay at least US$10,000 for COVID-19 treatment, which will cover their whole stay in Thailand plus an additional 7 days.
+ Those with business arrangements, including flight crews and students, may have an official letter from the host or other form of insurance for travel to Thailand to cover such needs.
+ Travelers from the listed countries will have their proof of insurance randomly checked by the quarantine officer. The traveler will be required to obtain health insurance prior to immigration if they do not have proof of coverage.
Holders of Thai passports and transit/transfer passengers are exempted from health insurance checks.
Airlines are required to follow relevant regulations and instructions, such as urging passengers to wear masks at all times unless they are eating or in an emergency.
Every traveler exhibiting COVID-19 symptoms upon arrival will be recommended to have a COVID-19 test.
Travellers can contact the Department of Disease Control (DDC) Hotline 1442 or visit https://ddc.moph.go.th/index.php for more information.
Let Us Help You Plan Your Thailand Holiday
Don't let the planning stress you out. Tell us your travel ideas and our travel advisors are very glad to give you suggestions and guidance for your trip planning. We offer personalized tours according to your interests and requirements and help to create the best Thailand vacation for you.