Reasons why you can't help falling in love with Cambodia

"Wise men say, only fools rush in". I don't rush in, and I don't consider myself as a fool at all. But I still can't help falling in love with the home of Angkor Wat after my Cambodia holiday. Why?
Cambodia is named as the Kingdom of Wonder, and it surely is. Just Angkor Wat is enough to attract millions of travelers each year, however, the real beauty of this nation is so far beyond. And in this article, we just try to show all the things other Angkor, which can easily make you fall in love with Cambodia.
Warm nature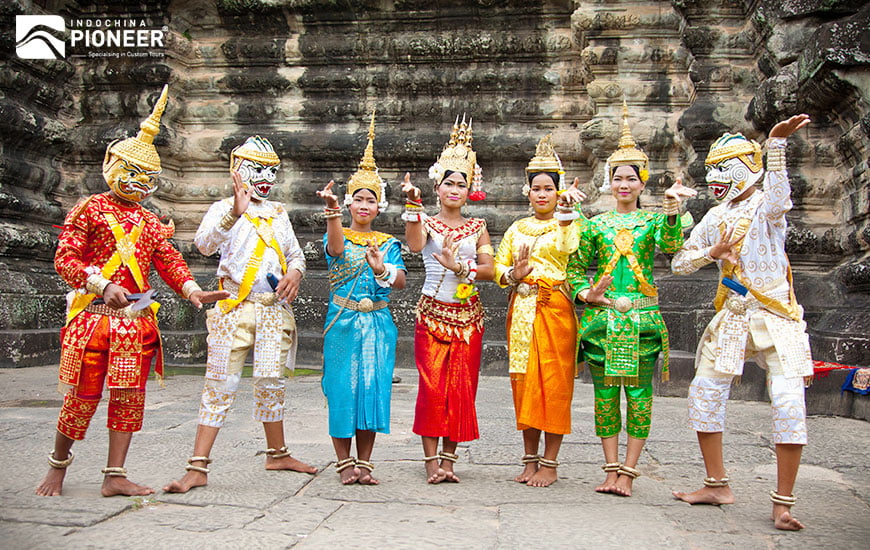 The thing I love the most in Cambodia is the overwhelmingly warm hospitality which naturally appears in every step I take throughout my journey. There was a time when I was just wandering around, and a little kid running out of her house, just to say "Hello" and smile with me. The locals are supportive, helpful, and really patient with travelers, though they may not know a single English word.
And despite three dark decades of civil war, the nation stands strong. Because their people show a great attitude toward life. They are the living proof of the saying: "What doesn't kill you makes you stronger".
Streetlife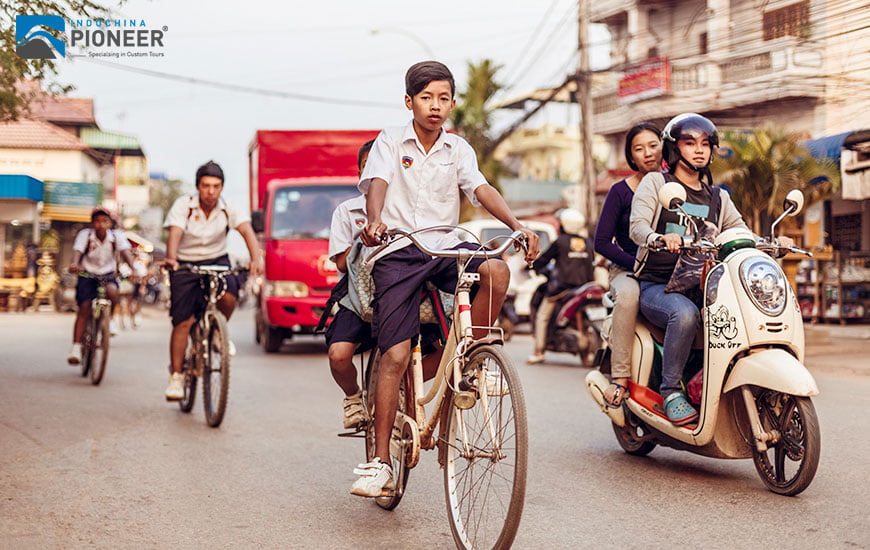 All the fun, you can find them in the street through your Cambodia trip. No matter where you look, there is a colorful feast for the eyes. From the street vendors and Cambodians chilling on the sidewalks in front of their homes and kids playing to jaw-dropping sights like a family of six crammed onto a motorbike and vehicles weighed down with crazy loads to amusing T-shirt slogans. There's always something entertaining to see in the country. The street is lively, and much more in focus than everything back home.
Countryside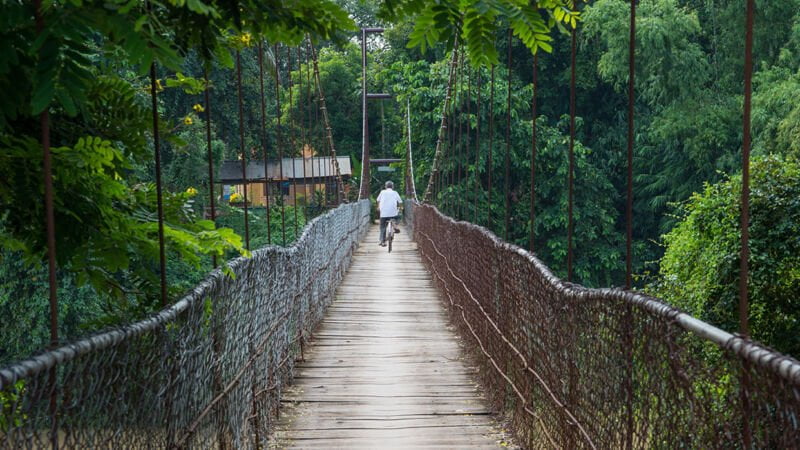 The countryside, especially during monsoon season when the paddies are a lush green, and the country comes to life, is the jewel of Cambodia. Every time you look out of your car window, a perfect painting showed up, with sprawling rice fields studded with palm trees, grazing cattle, gently rolling hills, dramatic skylines and dusty tracks snaking through villages. They are just beautiful enough to make you have an illusion of even a deep breathe being able to blow away these fabulous scenes.
Island life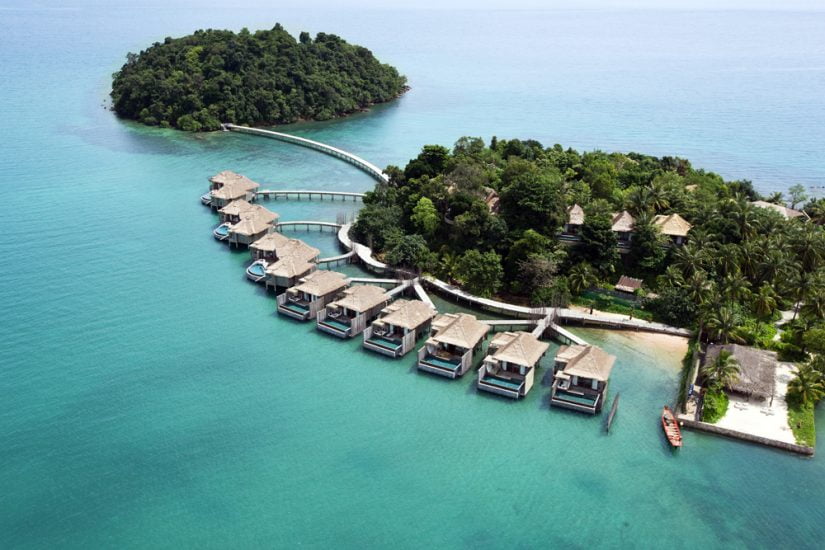 Cambodian islands are super gorgeous! The soothing sound of turquoise waters crashing on the powder white sand in Koh Rong is still chasing me into my sleep. The fascinating colors of corals and all kinds of fishes in each diving time are still appearing in my memories. The landscapes recorded in each picture on my Instagram account are still stopping my breath every time I look back. Koh Rong, Koh Rong Samloem, Koh Ta Kiev, Koh Thmei, Koh Totang, etc. I can count all night.
Bargain hunting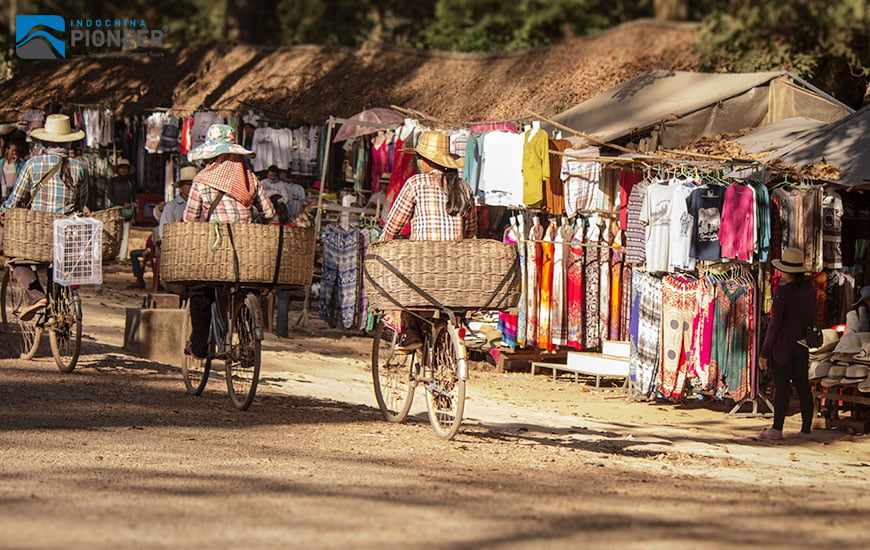 Southeast Asia is always considered as the shopping heaven, and obviously, Cambodia is also on the list. It is not only because everything you need (or have not known that you need yet) is available here, but also because of the addicted bargaining feeling. You don't simply find things to buy, you can "fight" for them (in a positive meaning). Stallholders enjoy bartering with potential punters, and there's nothing more satisfying than walking away with a better deal. You'll never know how happy you can feel in a shopping session.
Spiritual sense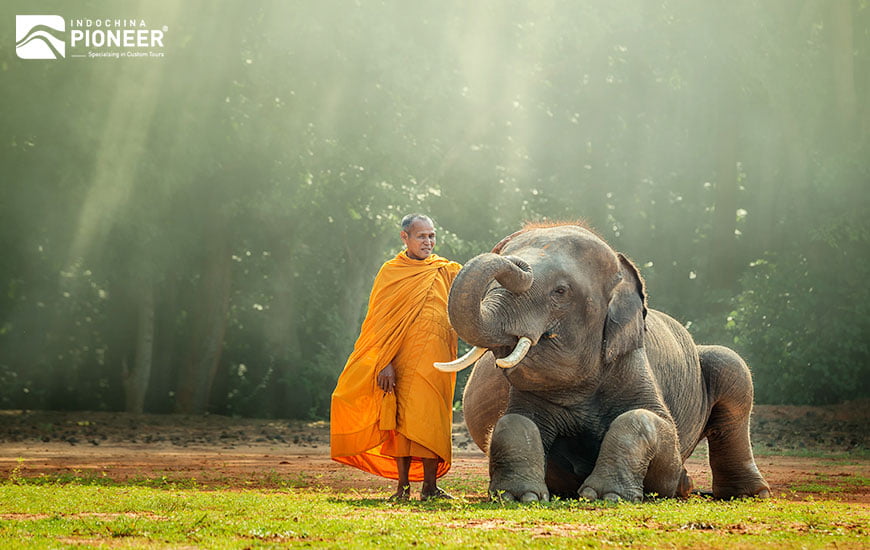 It is hard to forget the sounds of monks chanting through the air in a country blessed by Buddhism like Cambodia. It used to be both my wake up call and my peaceful sound.  The "hard-to-explain" atmosphere saturated with distinguished culture and religion is a unique experience for visitors itself. The country's spiritual side has given way to a host of meditation and yoga retreats, where a cool sense of calm is waiting to wash over your soul. You don't only see things here, but you are able to "feel" the nation.