You are Only a True Vietnam Expert if You've experienced These Ten Things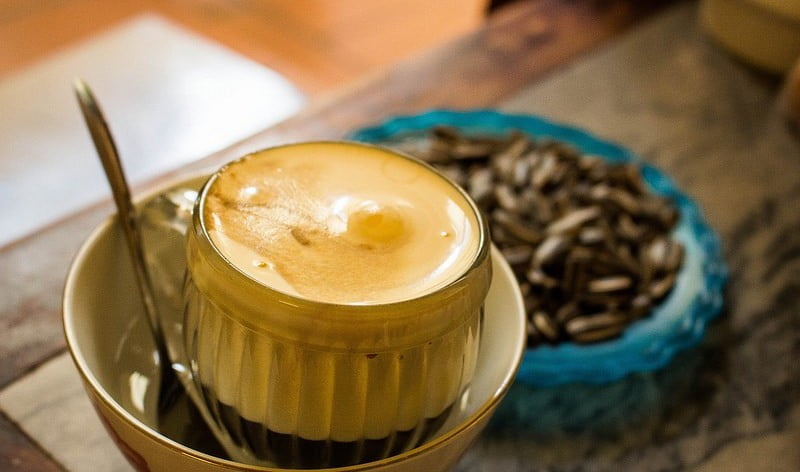 So while half of Camila Cabello's heart is in Havana (ooh na-na), thousands of travelers' hearts are placed in Vietnam. That name has recently become a hit, a new darling of Southeast Asia tourism. People keep throwing themselves into the country and coming back, and if you are on that list, let's check out the 10 things you have to have done to be a true Vietnam expert.
Negotiate your boat over Cai Rang floating market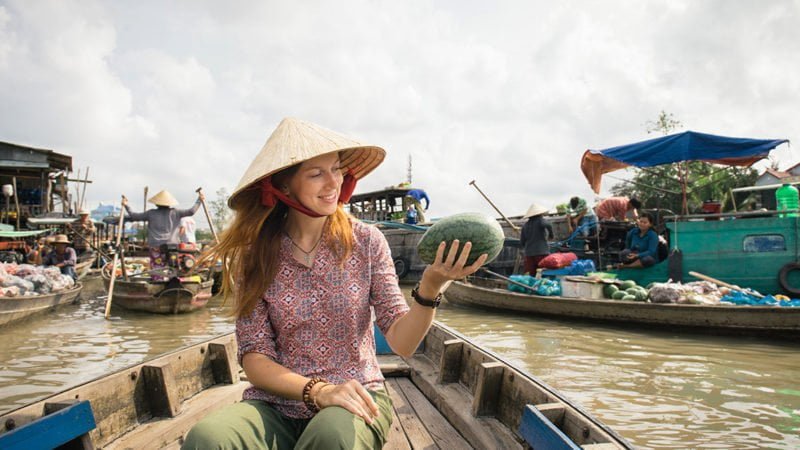 The mighty Mekong Delta provides a bunch of vibrant floating markets, and Cai Rang is the largest. Located in Can Tho, Cai Rang has a magnetic field being a little too strong for any travelers who want to explore the real Vietnamese taste. In this bustling floating market, you will find a lot of farm products and specialties of Cai Rang Town, soft drinks, wine and food, or even mobile card, clothes, cosmetics, etc.
Spend a night in a hill tribe Homestay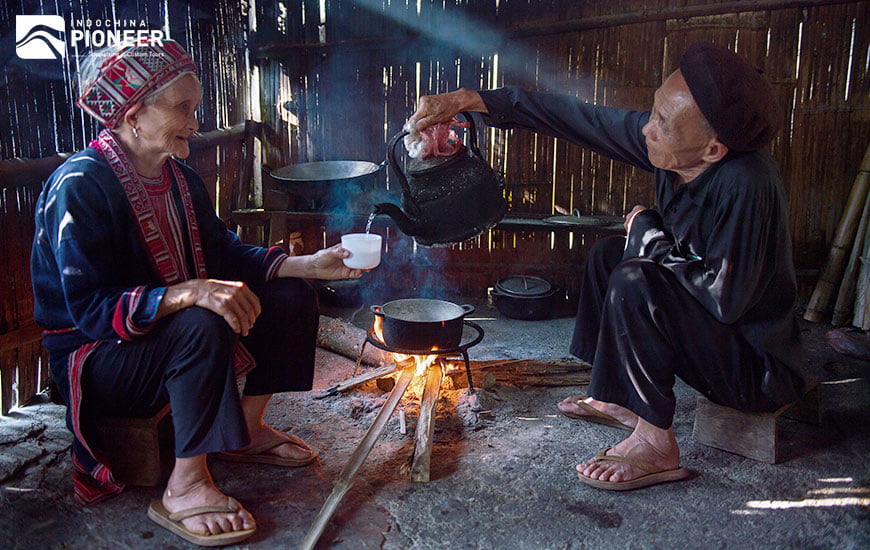 If you don't visit an ethnic family in Sapa Town in the north of Vietnam, you miss a lot, dear! Being shown their traditional ways of life is a unique experience that you can't find anywhere else on your Vietnam vacation. You'll be accosted in a friendly way by Hmong women in colorful garb. And don't be surprised if they speak really good English!
Ride a Motorbike Tour/ trip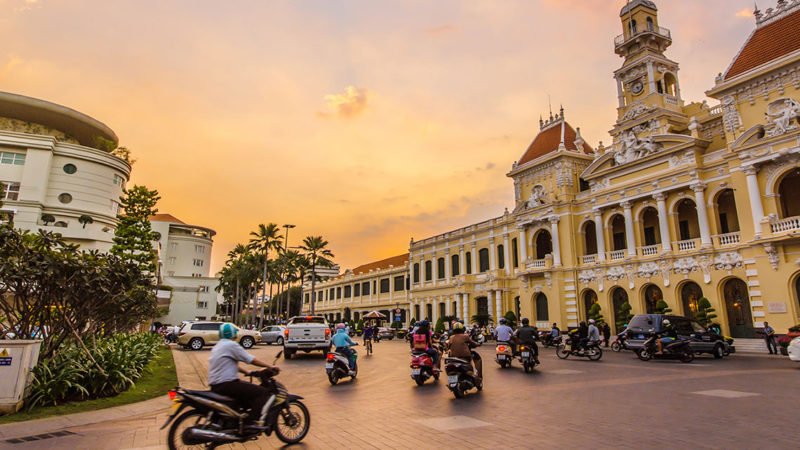 Either it's a big ride over the scenic Hai Van Pass (like in Top Gear Television Show), or simply just a "Xe ôm" ride (the motorbike taxis), the feeling will be unbeatable. There's no feeling that quite matches the full-on adrenaline rush of cruising through insane street's traffic and breathtaking landscapes on (or on the back) of a motor. Once you try, you will love it!
Aboard a boat trip on the Saigon River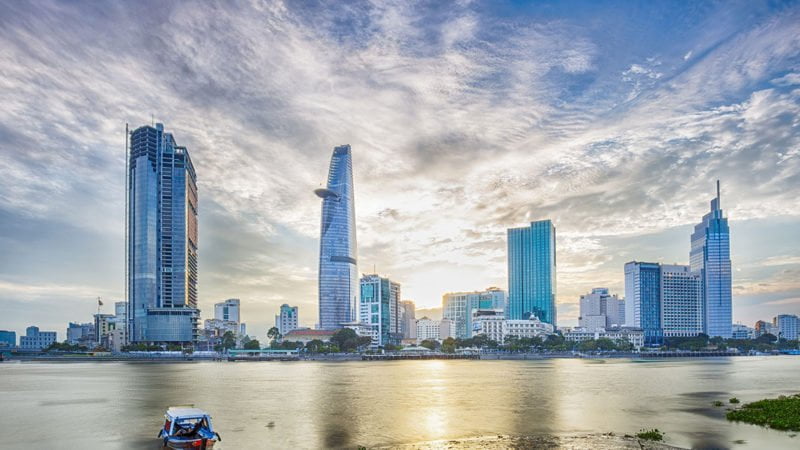 Do you want to know the feeling of going through a time warp? Just take a boat tour on the Saigon river of Ho Chi Minh city. It's surreal to watch palm trees, and sheet-metal huts drift away to reveal the downtown skyline. Along the river banks are villages, underground passages that were built during the Vietnam War, city skyscrapers and old houses. A boat trip around Ho Chi Minh City on the Saigon River offers tourists the chance to see the diversity of lifestyles surrounding this busy metropolis.
Kayak over Ha Long Bay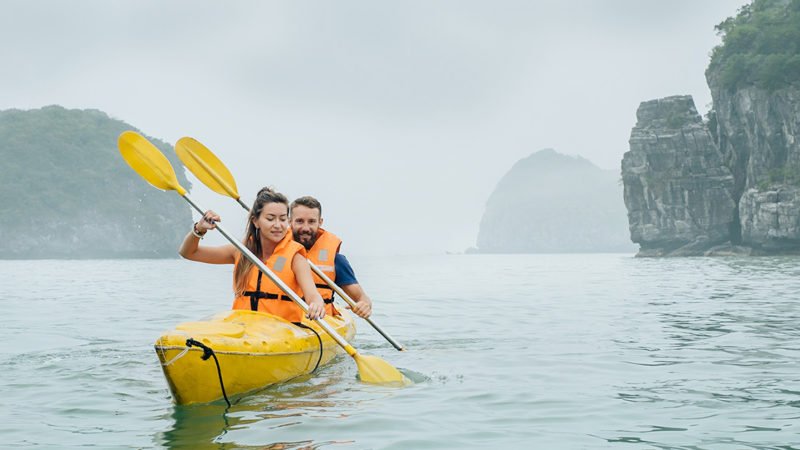 Yes, you can't miss the otherworldly land, Halong Bay, in your destination list. So it will be best if you don't miss Kayaking in your activities list. The limestone islands jutting out of the bay are such a spectacular sight to behold, and kayaking amidst Halong Bay, where no boat can go into small hidden caves or lagoons, helping travelers have a unique experience of the Bay's real beauty. This water-sport type is full of thrill and excitement, get ready for yourself!
Take a Cyclo ride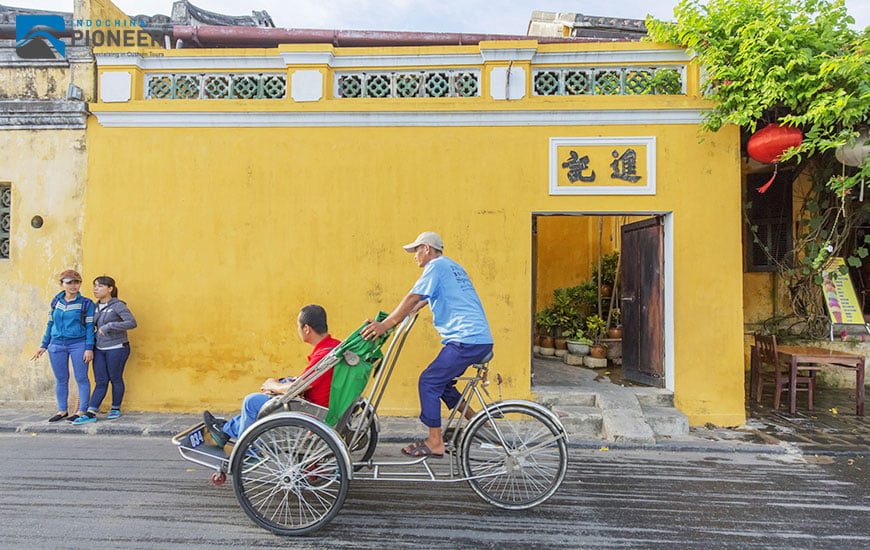 No noisy sound of engines, no obscure smoke and no spending too much for commuting, it's the one-and-only Vietnamese Cyclo. From a long time ago, Vietnamese people have thought of the cyclo as a familiar means of transportation when going out. It is not only close-knit to Vietnamese but also connected strongly with the foreigners as all of them were attracted by this unique means in their first time visiting Vietnam. It is not easy for a particular vehicle to exist, to be honored and loved for generations. However, a rudimentary and simple Cyclo in Vietnam has done it!
On top of Mt. Fansipan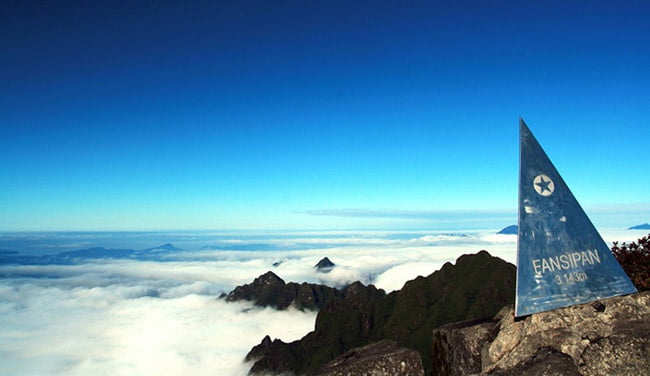 … And be totally knocked out by a dance of clouds. You may wish this moment could last forever, as the sky seems never be that close. A trekking tour is perfect for adventurers, and in case you think you don't get enough foot massage today? They provide a lovely cable line!
Check out Hanoi's Train Street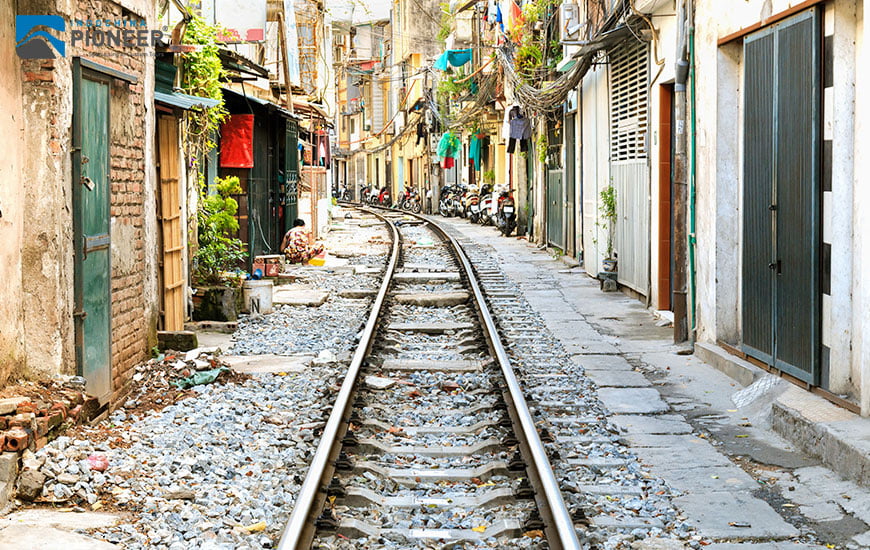 You will miss these train tracks when you have to leave Hanoi. It's amazing how Vietnamese utilize space, and this is a perfect example of the pragmatism that seems to be in their DNA. Hang around long enough and you'll get to see a train roll through. And you ask about that thrilling feeling? Coolest ever!
Try some egg coffee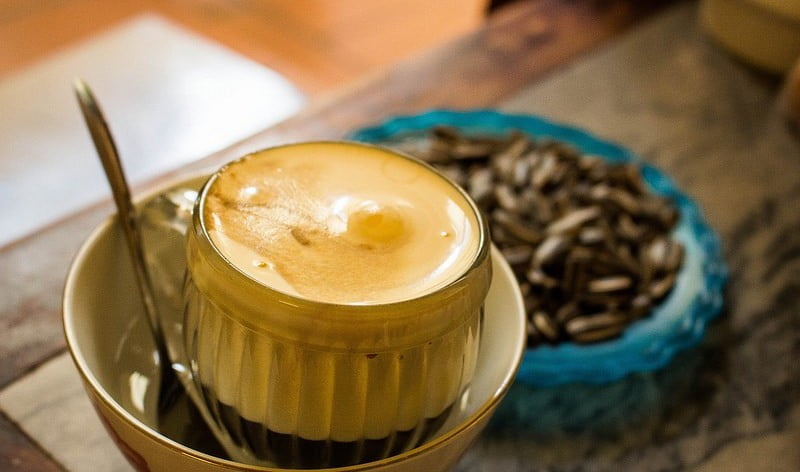 Vietnam knows how to make a coffee reputation. Never do you think you will have coffee with a… fresh egg, and now you do. And you even can do it every day. Because it looks tasty and tastes tasty, also. The marriage of the egg's rich taste and aromatic coffee wafting through the air makes up the specific flavor. To drink egg coffee, people should slowly stir bobbed froth of whipped egg with the coffee below. Sweet and tasty of egg and milk are in harmony with the bitterness of coffee and leaves behind the mesmerizing scent.
Crawl the legendary Cu Chi Tunnels
Cu Chi tunnel network is a 250km complex, which was dug by… hand during the Vietnam war, totally no help of any machine at that time. This underground complex became legendary, thanks to its significant role in the fierce battle. At that time, it was fully functioning as an underground city where storage facilities, living quarters, weapons factories, hospitals, command centers, and kitchens were built for thousands of Viet Minh and Viet Cong fighters. Sound awesome? Crawling in these tunnels of Cu Chi can be the most unforgettable local experience you will have in your Vietnam trip, and reaching the surface tastes like your own victory.