How To Plan A Trip To Vietnam? – 7 Easy Steps To Follow

Dreaming of a trip to Vietnam? You're in for a treat! From breathtaking landscapes to rich history and delicious food, Vietnam is a destination that offers something for everyone. But every great trip starts with a great plan. In this guide, we'll help you answer everything about "How to plan a trip to Vietnam?" from where to go and how to get there to budget tips and the best times to visit.
Let's jump in and start planning your unforgettable Vietnam adventure!
Why You Can't Miss Out On A Trip To Vietnam?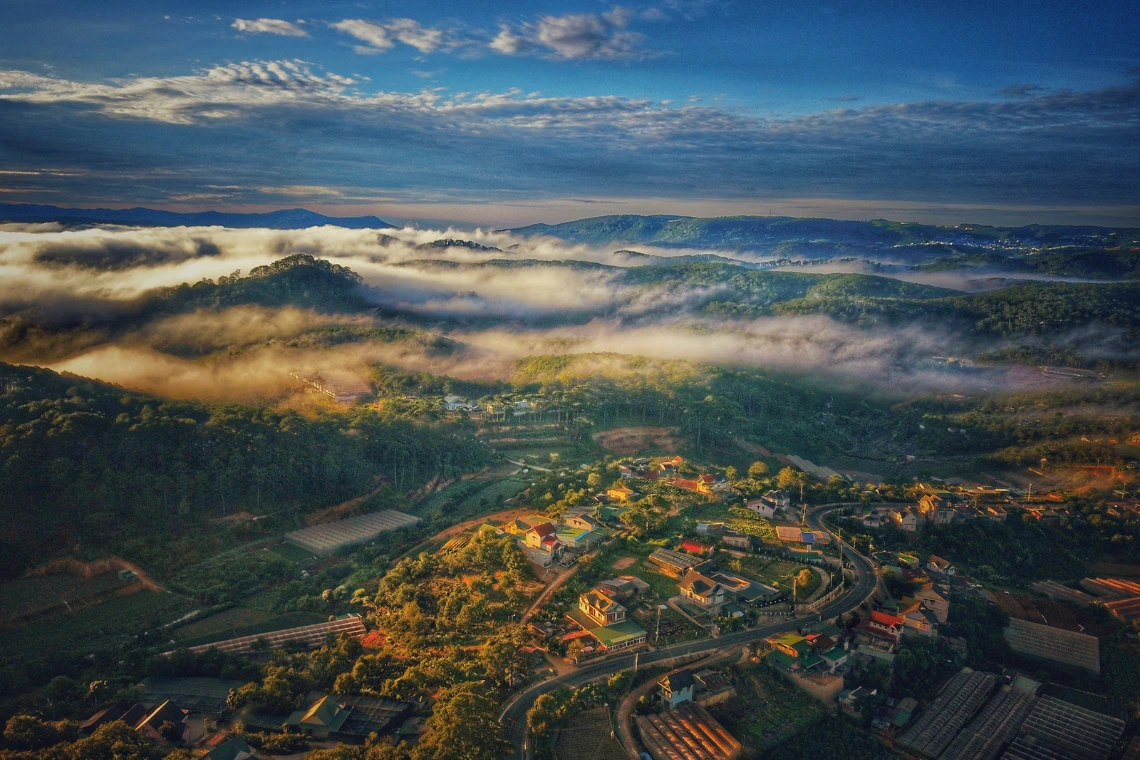 Vietnam stands as a testament to the vibrant and resilient spirit that defines Southeast Asia. It is a country with stunning natural landscapes and deep-rooted history, promising travelers a rich, multi-faceted experience.
Nature enthusiasts will appreciate the diverse environments Vietnam has to offer, from the remarkable limestone islands of Ha Long Bay to the tranquil terraced fields of Sapa. These places not only offer breathtaking views but also a peaceful retreat from the hustle and bustle of daily life.
History buffs will find a wealth of knowledge and culture in places like the ancient town of Hoi An and the impressive Hue Imperial City, where stories of past dynasties come to life through well-preserved architecture and historic sites.
Of course, a trip to Vietnam would be incomplete without indulging in its culinary scene. Vietnamese cuisine is renowned for its balanced flavors, fresh ingredients, and diverse dishes. From the internationally loved Pho to vibrant street food scenes offering an array of tasty bites, the country promises an exciting and satisfying gastronomic adventure.
As you embark on your adventure in Vietnam, you will discover a country full of charm and warmth. The locals are incredibly welcoming and their unforgettable smiles will only add to the exceptional experience you'll have exploring this beautiful land. Each place you visit will leave an indelible mark on your memory, making your journey through Vietnam truly unforgettable.
>> Read More: Is Vietnam Worth Visiting? – 8 Amazing Reasons To Say YES!
7 Steps On How To Plan A Trip To Vietnam
Step 1: Choose Where to Go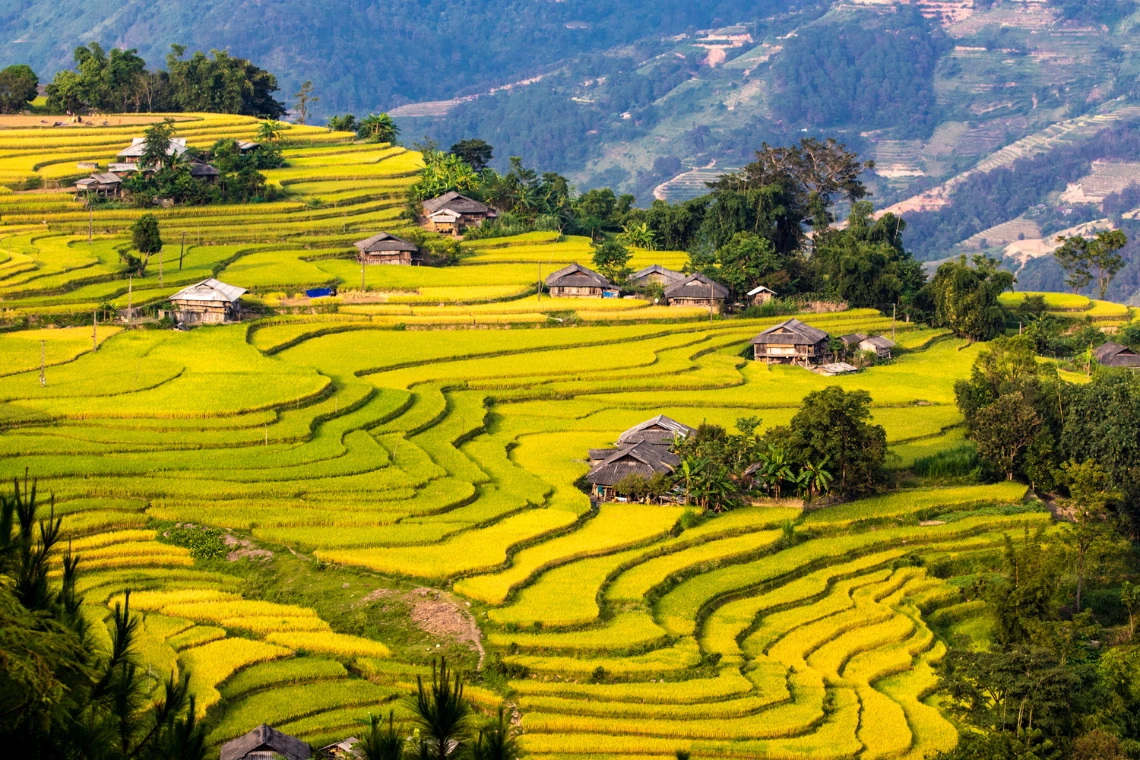 Choosing your destinations wisely is the cornerstone of a successful trip. Vietnam offers a plethora of choices, each catering to different preferences.
Northern Vietnam is your go-to for rich history and stunning landscapes. Hanoi, the capital city, seamlessly blends the old with the new. Nearby, Ha Long Bay beckons with its emerald waters and captivating limestone islands. Further north, Sapa offers breathtaking terraced fields and a glimpse into the lives of Vietnam's ethnic minorities.
In Central Vietnam, cities like Hue and Hoi An charm with historical sites and ancient architecture. On the other hand, Da Nang is a vibrant city boasting beautiful beaches and modern amenities.
Down south, Ho Chi Minh City buzzes with energy, offering a bustling urban environment filled with history and cultural sites. For a peaceful retreat, head to the Mekong Delta to experience life on the river, floating markets, and lush landscapes.
Step 2: Decide How Many Days to Stay
Once you've identified your must-visit spots, it's time to decide the duration of your stay. A well-planned itinerary can help you make the most of your time in Vietnam.
Ideal for first-timers, a 10-day trip allows you to visit the key cities from north to south, such as Hanoi, Halong Bay, Hoi An, Ho Chi Minh City, and the Mekong Delta. You may refer to detailed itineraries like our "10-Day Best of Vietnam with Mekong Delta" to plan a fulfilling journey.
With 15 days at hand, you can explore more destinations, including Mai Chau and Ninh Binh in the north, or enjoy leisurely moments on the beach. Sample itineraries like "In-Depth Vietnam Discovery from Hanoi to Ho Chi Minh City" might be of assistance.
For an extended stay, consider incorporating visits to neighboring countries such as Thailand and Cambodia. Our "19-Day Highlights of Thailand, Cambodia, and Vietnam" offers a rich multicultural experience.
Remember to factor in travel time between different destinations to ensure a relaxed and enjoyable trip.
>> See Tour: The Very Best of Vietnam
3. Estimate Your Vietnam Trip Budget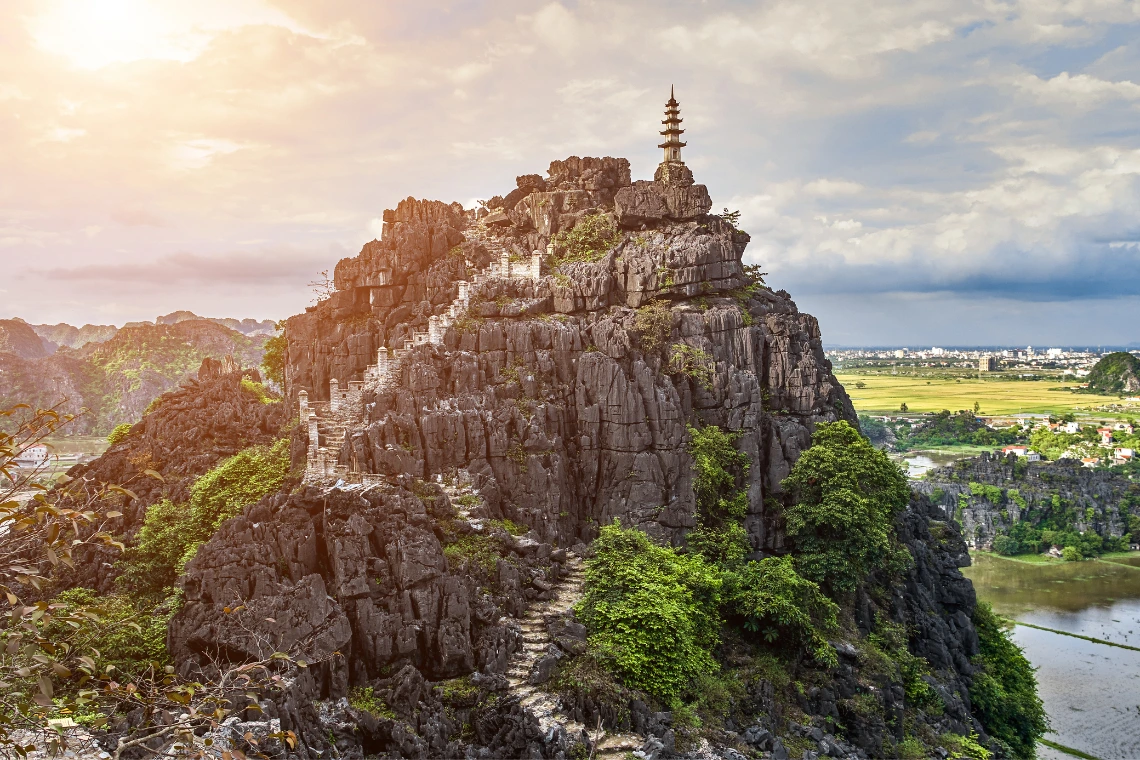 Understanding your budget is pivotal in planning a successful trip. Here's a breakdown of the potential costs involved:
Though they constitute a significant part of your budget, you can find affordable options with some research. Consulting your travel advisor for better rates is recommended.
Domestic flights in Vietnam are pocket-friendly, especially in the low season, with fares starting from about US$80 for a one-way economy-class ticket.
Depending on your preference and budget, you can opt for accommodations in various categories:
– Comfortable/Boutique: Hotels in this category charge between US$50 and US$100 per room.
– Luxury: For a more plush stay, you can find rooms in this category for US$150 to US$200 per room.
– Guesthouses: A more economical option, with prices starting from US$10 per room.
Vietnam offers a gastronomic delight at every price point. Street food starts from US$1–2 per meal, while upmarket dining experiences can be had for US$20–50 per meal.
Based on the group size and the level of luxury, a private tour during the peak season can cost:
– Medium budget: Around US$200–250 per person per day.
– Higher budget: Approximately US$250–350 per person per day.
– Family trip (2 adults and 2-3 children): Typically, it costs US$8,000–15,000 for a 2-week tour, excluding international flights.
4. Plan When to Travel
When planning your travel to Vietnam, understanding the country's weather seasonality is key. Vietnam experiences varying weather conditions that largely depend on the season. Here's how you can strategize your trip according to the prevalent weather patterns:
November to March: The mild, dry festival season
During this period, Vietnam generally experiences the most comfortable weather, characterized by mild temperatures and low humidity. This season also hosts several vibrant festivals and holidays, including:
– Christmas and New Year: Join the locals in vibrant celebrations that span across the country, with streets adorned with beautiful decorations.
– Tet (Vietnamese New Year, typically in January or February): Experience the rich Vietnamese culture as the locals indulge in traditional festivities.
However, this peak season also sees a surge in tourism, leading to higher accommodation and tour prices. It's advisable to book your travel arrangements at least three months in advance to secure the best deals and avoid the rush.
April to October: The hot, rainy low season
This is the off-peak season, characterized by higher temperatures and significant rainfall, mainly occurring in the afternoons and evenings. Despite the heat and rain, this season has its own charm, offering:
– Lower prices: With fewer tourists around, you can take advantage of reduced prices for accommodations and tours.
– Less crowded tourist spots: Experience Vietnam's famed tourist destinations with fewer crowds, allowing for a more relaxed exploration.
Since the rains are usually confined to the afternoon or evening, you can still enjoy outdoor activities by planning them for the morning. Ensure to carry rain gear to help you cope with sudden downpours. Adjusting your schedule to avoid the afternoon heat and staying hydrated is highly recommended.
>> See Tour: Vietnam Family Adventure
Step 5: Delve into Transportation and Tour Options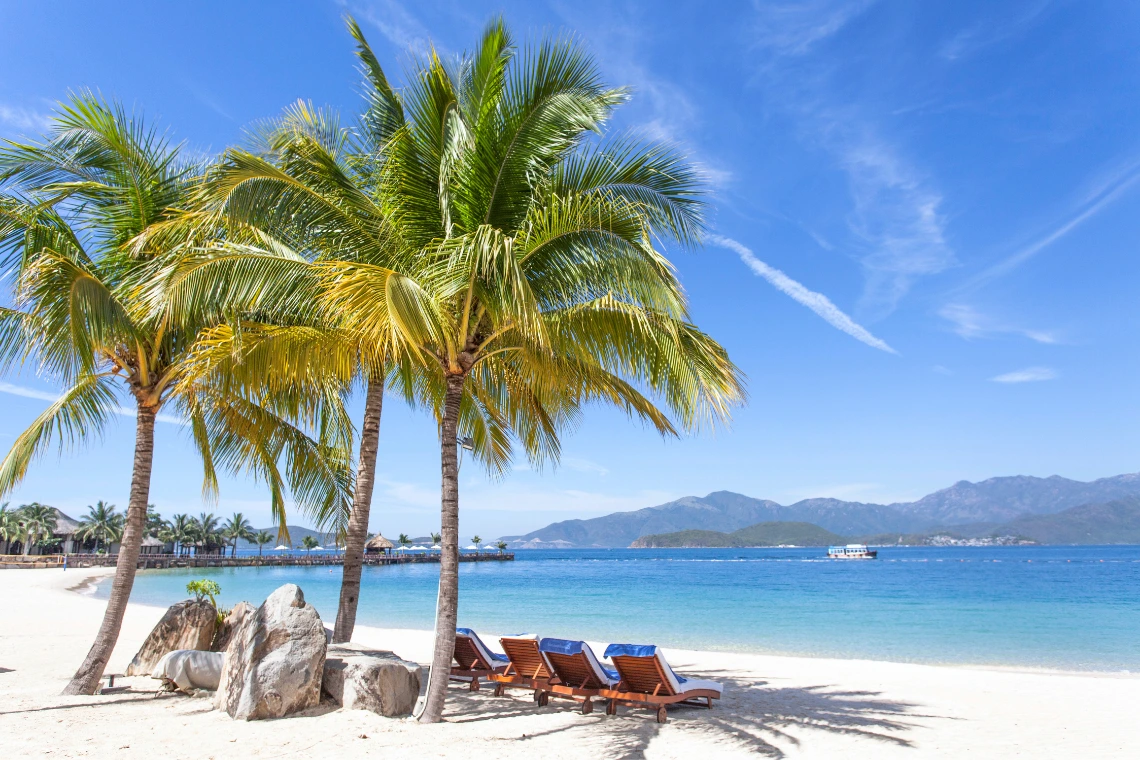 To enrich your travel experience, it's vital to explore the array of transportation options Vietnam offers. From convenient domestic flights to scenic train routes, choose what aligns with your interests and travel plans.
A fast and convenient choice for traversing long distances. This option allows you to save time, making room for more adventures in your itinerary.
Perfect for those who prefer a relaxed pace to enjoy the scenic landscapes Vietnam is renowned for. It offers comfort, allowing you a picturesque journey through various regions of the country.
An affordable choice with an extensive network that facilitates ease of access to different destinations across Vietnam. Ideal for budget travelers keen on exploring the nooks and corners of the cities.
Private transport, such as car rentals and personal drivers, are available for travelers seeking comfort and the freedom to dictate their schedule. It's a stress-free way to travel, with a focus on privacy and convenience.
Consider opting for a private guided tour to enjoy a personalized and educational journey. Customize your itinerary to suit your pace, with insights from a local guide enhancing your understanding of Vietnam's rich culture and history. It's not just a tour; it's an immersive experience that offers a deeper connection to the destinations you visit, facilitating a stress-free exploration enriched with hidden gems only locals would know.
Step 6: Check Out Vietnam's Visa Policy
Before embarking on your Vietnam adventure, it's crucial to understand Vietnam's visa policy to ensure a hassle-free entry. Here's an overview of key visa-related details:
Vietnam extends visa exemptions to certain countries, allowing their citizens to enter the country without a visa. Check if your country is on this list to make the most of this privilege.
For those who don't have visa exemptions, Vietnam offers a convenient Visa On Arrival (VOA) option. This process involves obtaining your visa upon arrival at one of Vietnam's international airports. To facilitate a smooth VOA experience, familiarize yourself with the procedure and required documents.
Vietnam now provides a streamlined E-Visa application process, making it easier for travelers from many countries to obtain their visas online. Learn how to apply, understand the associated fees, and note the processing time.
If you prefer obtaining your visa through Vietnamese diplomatic missions abroad, locate the nearest embassy or consulate for guidance on the application process.
Latest Visa Policy Update: Starting from August 15, Vietnam has expanded its E-Visa offerings to individuals from all countries and territories, offering 90-day e-visas. This is a significant extension from the previous 30-day single-entry e-visa policy that applied to citizens of 80 countries.
In an effort to enhance international relations, Vietnam has also increased the duration of stays from 15 to 45 days for citizens of specific countries who are unilaterally exempted from visas. These countries include Germany, France, Italy, Spain, the U.K., Northern Ireland, Russia, Japan, South Korea, Denmark, Sweden, Norway, Finland, and Belarus. Travelers from these nations can now enjoy a 45-day stay, regardless of passport type or purpose of visit.
Remember, a smooth entry into Vietnam begins with understanding its visa policies and choosing the most suitable option for your journey.
>> Read More: New Vietnam E-visa Policies (Update August 2023)
Step 7: Navigate Vietnam – Getting to and Around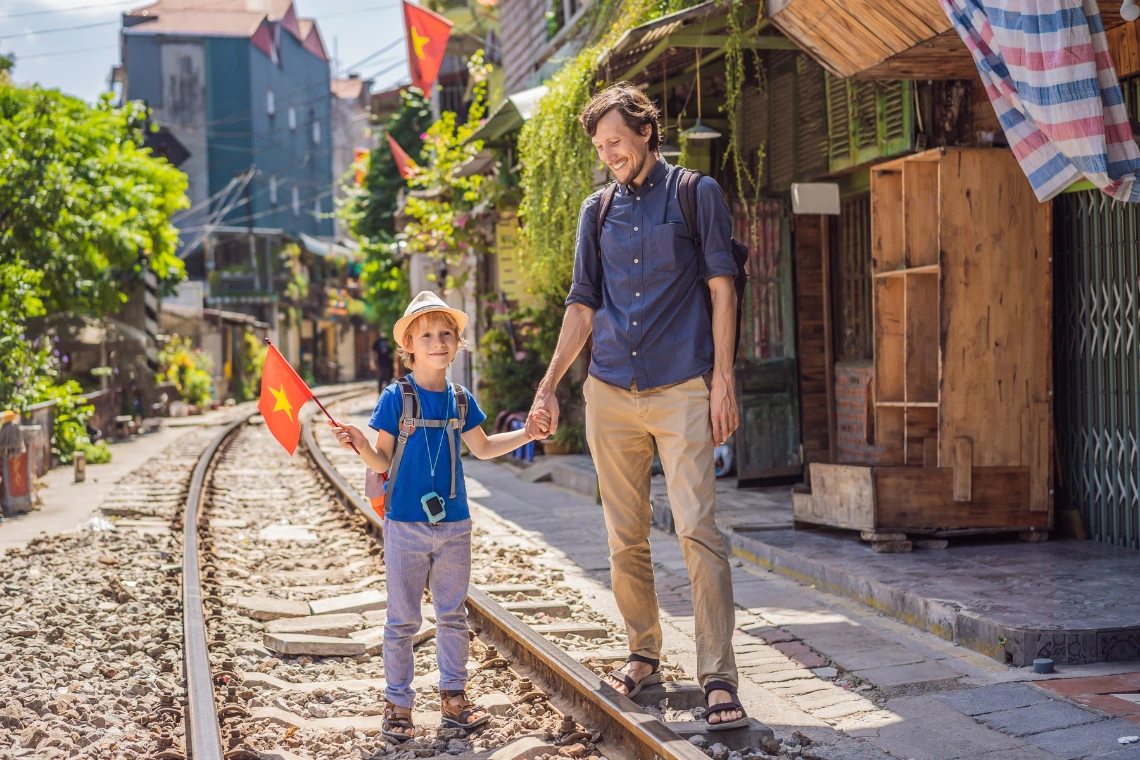 Now that you've secured your visa, it's time to focus on the logistics of getting to and moving around Vietnam. Here's everything you need to know:
Vietnam's main gateways are Tan Son Nhat in Ho Chi Minh City and Noi Bai in Hanoi. Familiarize yourself with these airports to ensure a smooth entry.
Customs Regulations and Tips
Be aware of Vietnam's customs regulations to avoid any unexpected hassles. Understanding what you can and cannot bring into the country is essential.
– Xich lo and Taxis: Get acquainted with local transportation options, such as xich lo and taxis. 
– Apps: Make the most of technology with ride-hailing and food delivery apps like Grab. Discover how these apps can simplify your travel experience.
– Travel Insurance: Prioritize your safety with travel insurance. We'll highlight the importance of having adequate coverage for unexpected situations.
– Emergency Contact Numbers and Safety Tips: Stay informed about essential emergency contact numbers and valuable safety tips to ensure a secure and worry-free journey.
This comprehensive guide gives you all the information you need to arrive in Vietnam smoothly, move around comfortably, and stay safe throughout your adventure.
Final Note
Now that you've covered enough information to answer "How to plan a trip to Vietnam?", use this guide as your reliable companion to explore the diverse experiences this beautiful country has to offer.
If you have inquiries or desire a personal vacation package in Vietnam, don't hesitate to reach out to Asia Pioneer Travel. Our knowledgeable travel consultants are eager to help create the perfect itinerary to make your dream holiday a reality.