How to get off the tourist trail to see the authentic Southeast Asia

"Southeast Asia, in me, is like an endless story-book covered in mythology breathes, vintage colors and exotic pictures. History and present live together in every detail, from mossy rooftops to blue-sparkling oceans. And I can't stop myself wandering the land in disbelief, from destination to destination, on the tourist trail to off the tourist trail, just to find a clue to prove that this land has a limit. But until now, I still fail."
For those who have never been in SE Asia, there's nothing no good at sticking with the major sites. You can follow the tourist trail to Chiang Mai, meet Luang Prabang in the middle of the river, cross over the mountains to Vietnam, dip in Sihanoukville waters and finally head back to Bangkok, then put all-star icons into the major tourist stops on your travel maps.
But for travelers who have experienced SE Asia, who are hungry to grab more unique and memorable experiences, below are a few fresh ideas for a unique adventure:
Try National Parks in Vietnam

Ha Long Bay, Sapa, Hoi An, Mekong Delta are obviously outstanding to take a visit, but in case they still cannot satisfy your nature passion, remember Vietnam also has a plethora of National Parks which can showcase the best of this nation. Most of the parks, go unvisited by tourists but offer rewarding scenery, excellent trails, the chance to spot rare creatures and a little bit of solitude from the masses.
Please put these names in your list from the north to south: Cat Ba National Park, Cuc Phuong National Park, Phong Nha- Ke Bang National Park, Cham Island, Cat Tien National Park, etc.
Paddle the Mekong Delta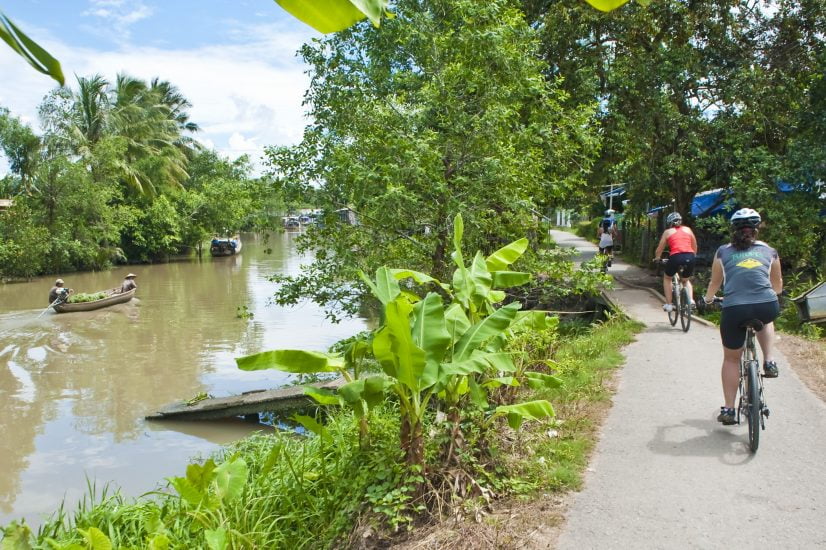 Cycling through Mekong Delta is a more adventurous way to experience the area than the typical bus/boat package tour option. Many private tour operators offer their customers cycling trips in the Mekong, for those who want to feel less like a tourist, and more like a traveler, exploring at their own pace.
Let's get on the bike when you get tired of city lights and the "too-fast-to-take-a-breath" speed of modern life, to be amazed here. Lush green villages, coconut farms, water palm-shaded canals, warm-hearted people and peaceful living all make you not want to go home. Even the local village road with dirt on your wheels has some unexplained charms.
Visit Kep of Cambodia

Make sure you spare some time for Kep while enjoying a holiday in Cambodia. Kep is a quiet French colonial town, a peaceful and poetic version of Sihanoukville, where you can enjoy the long sandy shoreline without worrying about the tourist crowds. Besides the famous seafood and white-sand beach, Kep offers its admirers the spooky remains of decadent past, when it was the playground of Cambodia's elites, whose crumbling mansions now provide a forlorn record of the country's cultural zenith in the 1960s.
The sunsets across the bay to Bokor National Park are stunning and this is a great place for a lazy spell in a hammock. Nature lovers can take relatively easy treks in the national park, or get up close and personal at the Butterfly Farm and Oceanarium. Don't forget to make the trip out to Koh Tonsay, or Rabbit Island, where there are basic bungalows and locals serve up fresh seafood dishes like shrimp or crab with local cracked pepper sauce.
Explore the Northeast of Thailand- Isaan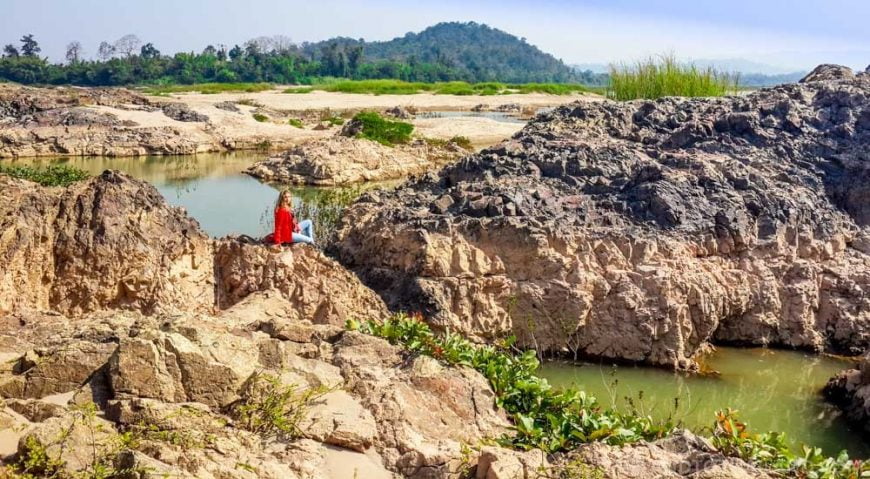 If you are looking for the authentic Thailand, Isaan in the northeast is a must-go place. The forgotten region offers adventure seekers beautiful rice paddies with the most "Thai" life at the local Thai price. Homestays here are wonderful, despite the language barrier, but the area holds a friendly, laid-back charm and gives you a unique view of rural Thai life.
The major attractions may not so variable and available for tourism, but you know, treasures are hidden, not exhibited.
Meander through Southern Laos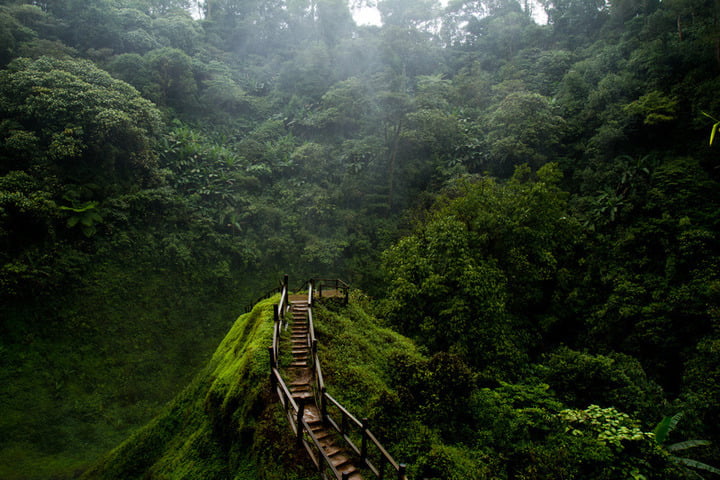 Vang Vieng, Vientiane, Luang Prabang has occupied by too much the stage light, so many people skip over a really exciting part of the country – the south. Don't miss a chance to check out this area, especially the amazing Bay of Islands, a large expanse of the Mekong River with over 4,000 islands to explore.
Who knows, maybe you will see the famous pink dolphin before it goes extinct!