How to cover most of the ultimate places in Southeast Asia in 2 weeks

With around 12-15 days in Southeast Asia, you can do most of the signature experiences, from scuba diving in pristine waters, admiring ancient temples, jumping into a sparkling waterfall, to biting into mouthwatering street foods. The only thing you need is a perfect plan, which will be brought to life by an excellent tour operator.
And we have some rough suggestions for anyone who are going to spend half of a month in the land of heritages and mysteries.
Bangkok and Ayutthaya – Explore the old and new heart of Thailand
One night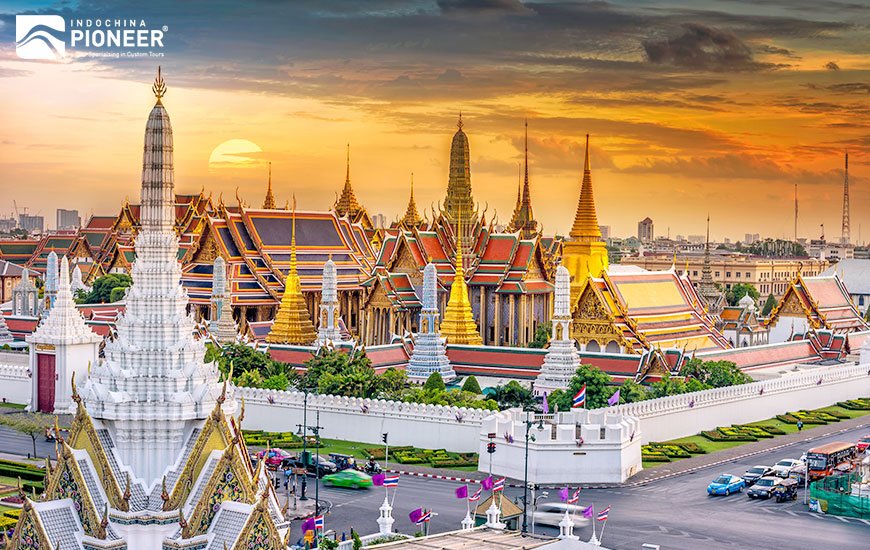 Start your fortnight off in Bangkok, booking your flight to land as early in the morning as possible. Drop your bags at your accommodation and head straight out to the see Thailand's capital city, beginning with a visit to the country's most sacred landmark, the Grand Palace. From there, head to the street food market at Tha Chang Pier for brunch before taking a Khlong riverboat tour to take in the city from the water. Then, depending on how much energy you have left, check out Wat Arun (also known as The Temple of Dawn) or Chinatown. A sunset cocktail at a rooftop bar before dinner is the perfect way to round off your first day, and if you're up for a late one, don't forget Bangkok has some of the best nightlife on the continent.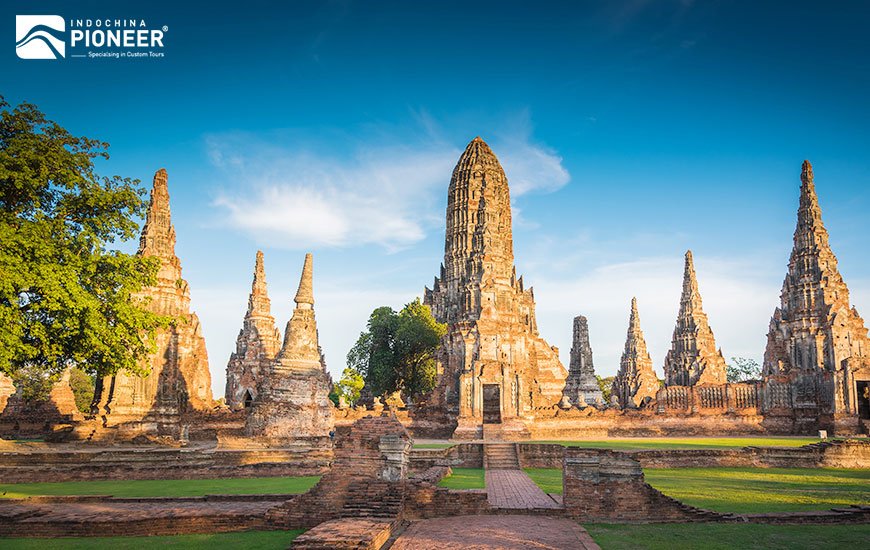 The next morning, get up early for a day trip to Ayutthaya, a place which you should not miss on your Thailand tour. Not far from Bangkok, the breathtaking complex with crumbling temples, ruins, and prangs on almost every corner, can make anyone fall in love with its ancient charm. Although most temples had been destroyed in a fire set by the Burmese in the 18th century,  the skeletal remains still remain in the city, and visitors are able to meander through and explore the amazing architecture.
Phuket and the Similan Islands – Immerse yourself in "The pearl of Andaman Sea"
Two nights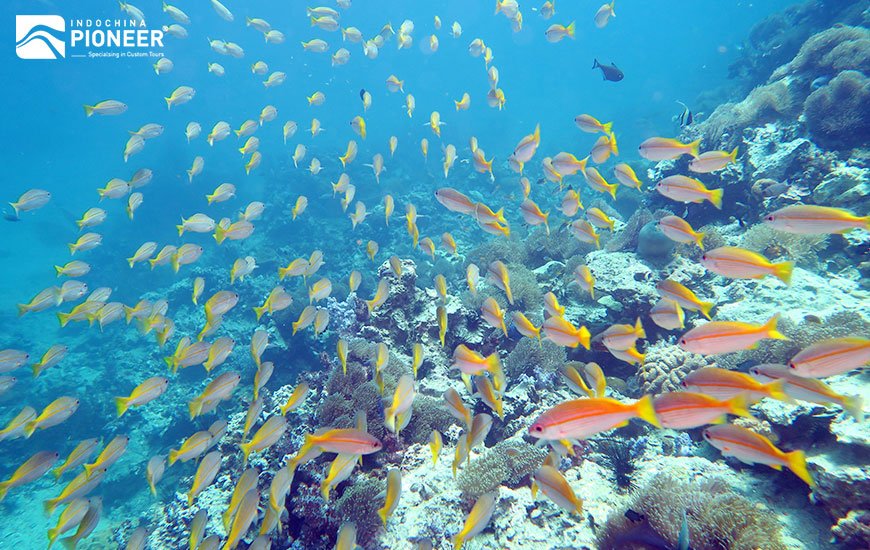 After an intense couple of days in Bangkok, opt for some vitamin sea of two nights in Phuket. To be named "The pearl of Andaman Sea", Phuket has all the components to strongly seduce travelers from all around the world. This alluring tropical destination can appeal to all, from the dreamers and drifters to the hedonists and adrenaline junkies. You can spend your first day here lounging on the sand with a cocktail in hand, enjoy a massage session, visit Phuket Old Town, and make sure you don't miss the night market here. The next morning, let's head to Similan Islands –  a National Park, the 11 islands are the ideal spot to snorkel and dive, so enjoy the water, swim up to the shore when you want to and enjoy your boat day.
Krabi and Koh Phi Phi – Ocean Vibes!
Two nights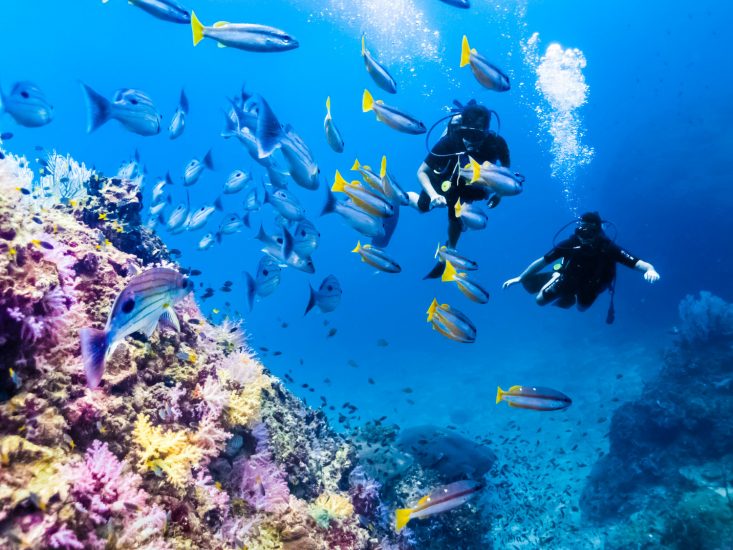 Next up on your whirlwind tour is Krabi, to which you can arrive either by bus, taxi, ferry or speedboat. Spend your first-day eating fresh seafood, visiting the Krabi Hot Springs and taking a dip in the Emerald Pool, a stunning warm lagoon complete with a waterfall. On day two, you'll be on a boat again, this time headed to Koh Phi Phi, where more diving and island hopping awaits. Koh Phi Phi island is also a gem hidden in Krabi province of Thailand, which is the smart choice for family travel group or group with kids. The accommodations are really convenient and comfortable with a wide range of resorts, homestays, and hotels. The activities are variable, you can rent your own kayak or simply find a secluded spot to enjoy snacks from nearby local vendors, take a visit to Monkey Beach where you'll get the opportunity to get up close and personal with the curious creatures, or head to Long Beach to admire the splendid sunset view while walking down the island.
Siem Reap and Angkor Wat – A look to the past
Two nights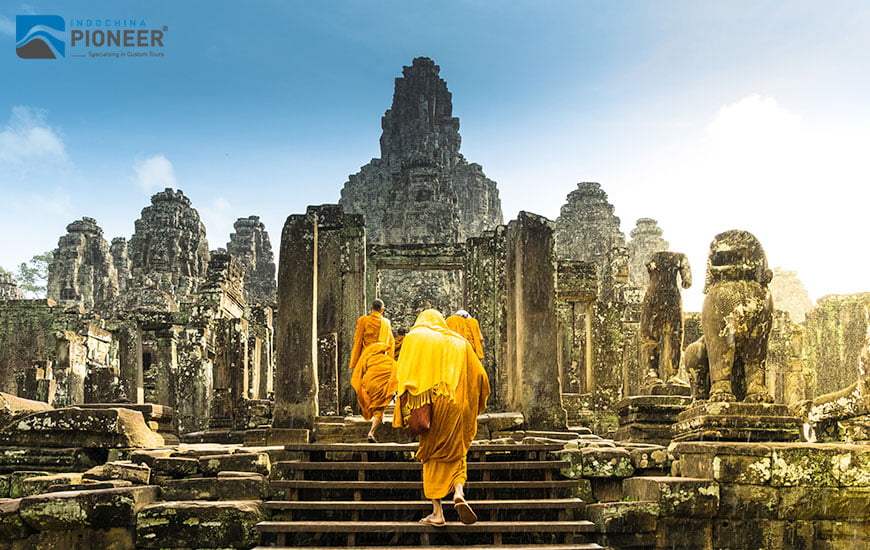 From Krabi, you will head to Siem Reap. Spend your first day exploring the city itself, especially the Old French Quarter and the Old Market, and take some time to relax by the pool at your hotel. After a delicious dinner, call it a night, as you have a big day of exploring tomorrow.
And the second day should be obviously saved for Angkor Archaeological Park. Home to hundreds of temples and religious structures that date back to the 9th century, the sprawling park is a history lover's dream, chronicling the long reign of the mighty Khmer – or Angkor – Empire. Stunning architecture, impressive engineering feats and the skilled work of artisans, spanning centuries, can be seen. Angkor Wat, Bayon, and Ta Prohm remain the most popular, with more outlying temples, such as Banteay Srei and Koh Ker, which are just as appealing but minus the crowds.
Hanoi and Halong Bay – Enjoy Vietnam highlights
Two nights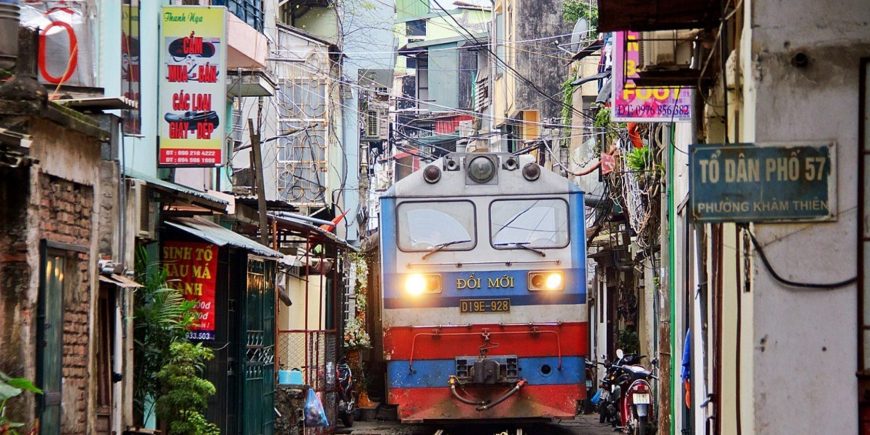 It's time to pack your bags again, this time for a flight to Hanoi, Vietnam. Hanoi is just like a heady brew of yesteryear and 21st-century commerce; elegant colonial mansions and narrow streets teetering with slender tube houses and pagodas, the tranquility and the vibrant nightlife. And no visit is completed without immersing yourself in the bubbling aromatic cauldron of the Old Quarter; teeming with artisans, wicked-looking broths steaming on street corners, noodle stores and hawkers yoked to burdens of apricots and cherry blossom shrubs.
The next day, you'll be off to the majestic Halong Bay, where limestone karsts jut out from the emerald green water. Take a traditional junk boat ride to explore the area, or a kayaking tour if you're feeling up for water sports. To get the most out of the experience, or if you have a keen sense of adventure, check out the endless rock climbing and hiking opportunities that offer an alternative way of discovering the bay.
Luang Prabang – Laos and its peace
Two nights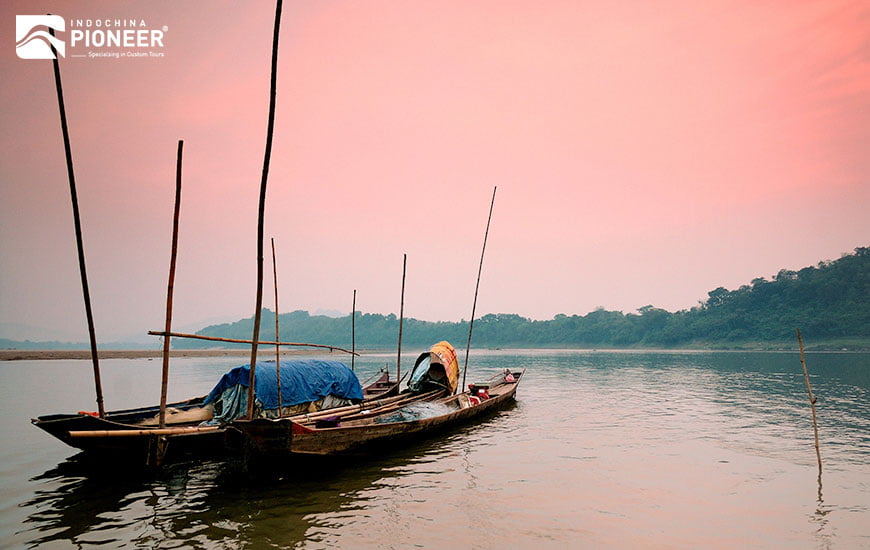 For the fourth country of the trip, you'll be jetting off to Laos, specifically to see the city of Luang Prabang. The flight from Hanoi is just over an hour, so jump on the earliest plane you can to maximize your time there. This peaceful and insanely beautiful town is a highlight of any Laos trip. The UNESCO Heritage Site is just like a dream with poetic beauty, rich history and the unique culture which has saturated into the atmosphere. From natural wonders like caves and waterfalls to beautiful temples and monasteries, this city has it all. Don't miss the night market for great bargain shopping and truly authentic local delicacies.
Read more about "Must-dos in Luang Prabang"
Let Us Help You Plan Your Trip In Southeast Asia.
Don't let the planning stress you out. Tell us your travel ideas and our travel advisors are very glad to give you suggestions and guidance for your trip planning. We can tailor-make your trip according to your interests and requirements, and help to create the best vacation for you.