[Infographic] Must-Dos in Luang Prabang, Laos

Luang Prabang is a highlight of any Laos trip. The UNESCO Heritage town is just like a dream with poetic beauty, rich history and the unique culture which has saturated into the atmosphere. 
So what should you do in while being in Luang Prabang? We have prepared a list for you.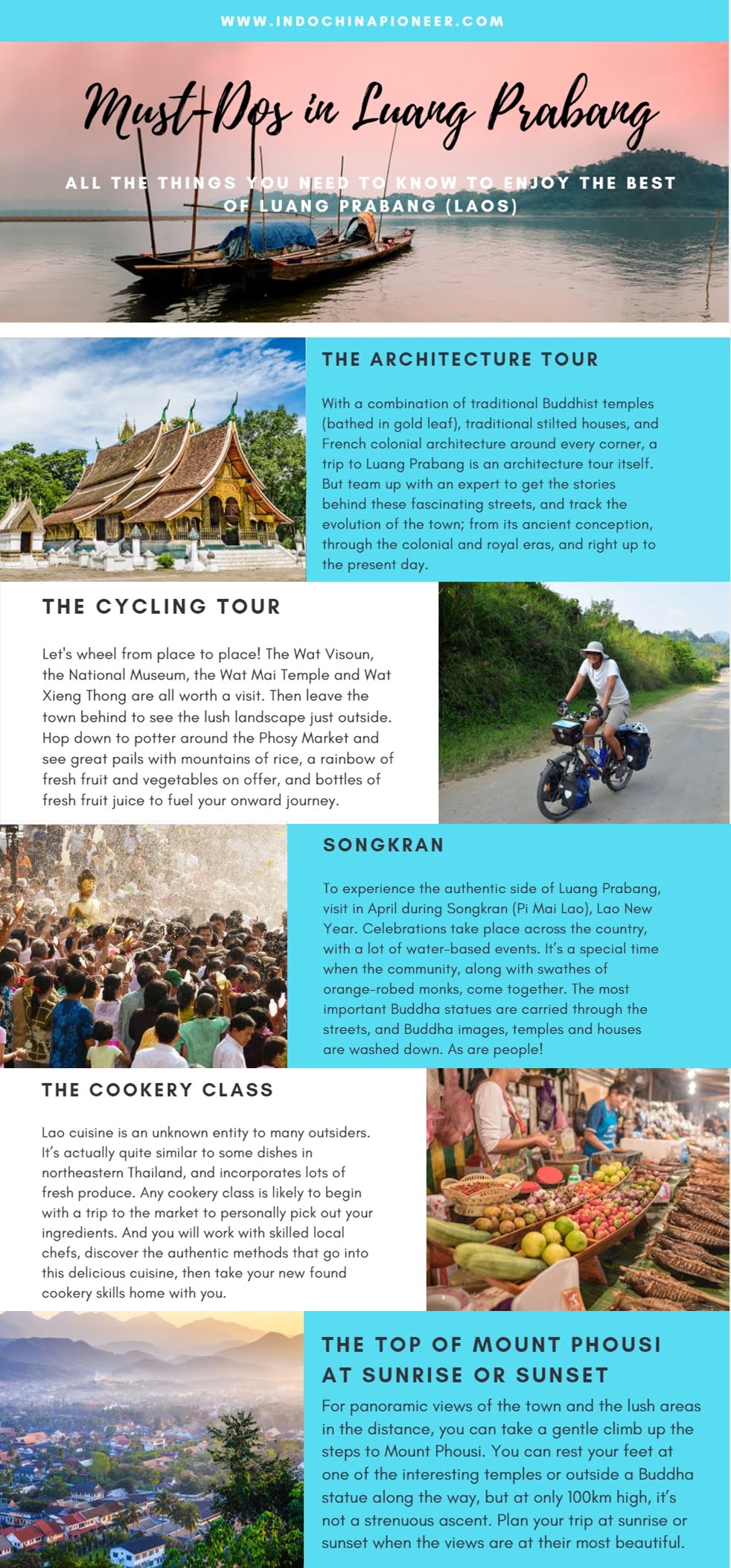 Let Us Help You Plan Your Laos Trip.
Don't let the planning stress you out. Tell us your travel ideas and our travel advisors are very glad to give you suggestions and guidance for your trip planning. We can tailor-make your trip according to your interests and requirements, and help to create the best Laos vacation for you.